The majority of international travelers enter Phnom Penh by air through Phnom Penh Airport. There are a few land ports but they are not typically used by foreign travelers and tend to be slow to enter through.
In most cases, airlines fly to a local travel hub such as Singapore or Hong Kong before continuing on to Phnom Penh Airport.
Quick Facts
There are direct flights to Phnom Penh from 12 major cities: Singapore, Hong Kong, Hanoi, Ho Chi Minh, Seoul, Kuala Lumpur, Nanning, Qatar, Shanghai, Taipei and Vientiane.
Most ASEAN member nations do not need a visa and most western countries are allowed a visa upon arrival at the airport.
There are multiple daily domestic flights between Phnom Penh and Siem Reap and Phnom Penh and Sihanoukville.
Some travelers choose to enter by bus but this is the least convenient option and generally saves little money overall.
Recommended Itinerary
Flying to Phnom Penh
Most travelers coming from the United States and Europe will require a layover before arriving in Phnom Penh. Flying from the US usually takes more than 23 hours, while from Europe it takes over 20 hours, not including the stopover duration.
Below are a two examples of typical routes to Phnom Penh:
From London
London Heathrow Airport – Singapore International Airport – Phnom Penh International Airport
From the United States
San Francisco International Airport – Hong Kong International Airport – Phnom Penh International Airport
What Our Customers Said
A truly magical experience

You measure the quality of a tour company with how they handle the bumps along the way. Encountering unexpected baggage fees from Cambodia Angkor Air in Siem Reap.Albee without hesitation agreed to cover this cost.

More

Bob Bosshard, Mar 2020

A truly magical experience

We have just returned from an amazing trip to Laos, Cambodia and Vietnam. Our travel adviser Albee Ning prepared a wonderful itinerary taking us to great locations with creative activities highlighting local culture.

More

Bob Bosshard, Mar 2020

Great trip with Asia Highlights

We had already booked two trips in China with China Highlights. Both trips were a great experience. So when planning our trip to Cambodia we immediately thought of Asia Highlights because they offer a trip to Vietnam

More

Frank & Nadia, Nov 2019

Asia Highlights is perfection

My husband and I just returned from an 8 week trip thoughout China- Laos, Cambodia, Vietnam and also Singapore and Phuket. I worked with Ruby of Asia Highlights for months designing my dream independant private trip.

More

Barb, May 2019

Asia Highlights is perfection

I have travelled for years personally and professionally and I have to say that Ruby and Asia Highlights are one of the best operators I have ever encountered.

More

Barb, May 2019

Wonderful vacation with Asia Highlights

We traveled with Asia Highlights 14 days through Cambodia and Myanmar. Leo from Asia Highlights made the itinerary and organized everything perfect ! We really enjoyed the tour, the hotel selection was great !

More

Stefan H, Feb 2019

worthwhile to visit Cambodia and Vietnam

Asia Highlights (Albee Ning) arranged a meangful and interesting tour of Cambodia, Vietnam and Hong Kong. The guides explained the historical significance of the sights and were personable, knowledagable and flexible.

More

Graham Catlett, Nov 2018

We just came back from a 14 day…

This was a family trip with 2 adults and a 14 year old. It was a fabulous vacation. Asia Highlights did an awesome job recommending hotels and provided a great itinerary. The hotels were top notch.

More

Greg Cieslik, Sep 2018
Major Airlines and Transfer Locations
International carriers like Bangkok Airways, Cathay Pacific, Malaysia Airlines and Qatar Airways, operate flights that connect the US, UK and Australia with major Asian hubs. The airfare varies with the airline and season. Fares are higher during the cool season, from late December to early April, about USD 1000-1300 for a round-trip economy class ticket.
Air Asia: Kuala Lumpur International
Asiana Airlines: Seoul Incheon
Bangkok Airways: Bangkok
British Airways: Hong Kong
Cambodia Angkor Air: Guangzhou, Hanoi, Ho Chi Minh City, Shanghai, Siem Reap, Sihanoukville
Cathay Dragon: Hong Kong
China Eastern: Kunming, Nanning, Shanghai
Emirates: Dubai International
EVA Air: Taipei
Hong Kong Airlines: Hong Kong
Korean Air: Seoul
Malaysia Airlines: Kuala Lumpur
Qatar: Ho Chi Minh City
Singapore Airlines: Singapore
Vietnam Airlines: Ho Chi Minh City, Hanoi
A Southeast Asia Overview for a Shorter Vacation
Most common transfers to Phnom Penh
Most travelers will transfer into Phnom Penh via Bangkok, Ho Chi Minh City, or Siem Reap, as they often combine a trip to Cambodia with visiting its neighbors, Vietnam or Thailand.
Bangkok
Multiple airlines stop in Bangkok, including all of the major Vietnamese airlines, as well as Thai Air and Bangkok Air. It is also a popular stop-over for some western airlines from Europe such as Air France. Flights from the United States and England tend to route through Hong Kong.
Tickets from Bangkok to Phnom Penh are available throughout the day, every day, and will cost between USD 150-250. This wide range is due to seasonal pricing and different airlines.
Ho Chi Minh City
Understandably, Ho Chi Minh City is where many Vietnamese airlines transfer when flying to Cambodia. Ticket prices are about the same as from Bangkok.
Siem Reap
Being the capital, Siem Reap has the most daily flights to Phnom Penh and they tend to be the cheapest – especially with one of the local airlines. During off-season it is possible to fly from Siem Reap to Phnom Penh for less than USD 100.
Most international travelers will not fly directly to Siem Reap from their home country but if you are already in Asia, this might be an affordable option.
Phnom Penh international airport
Phnom Penh International Airport is the largest in Cambodia. As an international airport it has English speaking staff and modern facilities.
At the moment, the airport does not offer shuttle services to local hotels. It does have cafes, lounges, and the full range of duty-free stores, and with only two terminals it is hard to get lost.
Getting downtown from the airport
The trip from Phnom Penh International Airport into the city takes around 45 minutes but can take much longer if there is heavy traffic. There are four main ways to get to the city from the airport: Private car, taxi, moto, or bus.
The bus requires a walk out of the airport and multiple transfers, depending on where you are going, so should be avoided at all costs. Motos are speedy but unlicensed and dangerous and should likewise be avoided.
Taxis are your first decent option although the scene outside the airport can often attract scammers. Look for official airport taxi drivers as you walk to the curb. Make sure they turn on the meter. You can expect a ride into town to cost around USD 15.
To avoid the hassle of deciding if your cab driver is scamming you, it is recommended that you hire a private car. A private driver can pick you up at the airport, help you with your luggage, and get you directly to your hotel.
Entering and exiting by bus
If you have some time to spare or you are already in South East Asia, then you could consider taking a bus to Phnom Penh from a neighboring country. Such an itinerary might look like this: Flight into Ho Chi Minh City International Airport – Bus directly to Phnom Penh.
The downsides to taking a bus are many. In most cases, if you are flying to a Southeast Asian airport, adding an extension to Phnom Penh is not much more expensive than a bus trip can turn out to be if you fall victim to a scam.
Furthermore, the fastest direct bus route is from Ho Chi Minh City and this still takes at least six hours. If you are entering Cambodia but not traveling to Phnom Penh, it can be done in less time, but you will still have to exit the bus at the border.
Tour with Asia Highlights
Our knowledgeable staff can help make your journey easy from the moment you step off the plane. We help book international air tickets and give suggestions on transferring. If you are interested in experiencing Cambodia, then look at what Asia Highlights has to offer below.
Visit the links below today, to learn more about our tour packages and start planning your visit to Cambodia.
14-Day Vietnam, Cambodia and Laos Tour
12-Day Cambodia and Vietnam Highlights
You might like to read
How to Get to and Around Siem Reap
Top 10 Things to Do in Siem Reap
Why Travel with Asia Highlights During the Pandemic
Tailor-made experience: All of your ideas/needs will be carefully considered to create your ideal trip.
Worry-free planning: Your 1:1 travel consultant in Asia will take all the uncertainty out of your planning, helping you navigate any travel restrictions. 
No-risk booking: 100% refund policy! (up to 14 days before departure)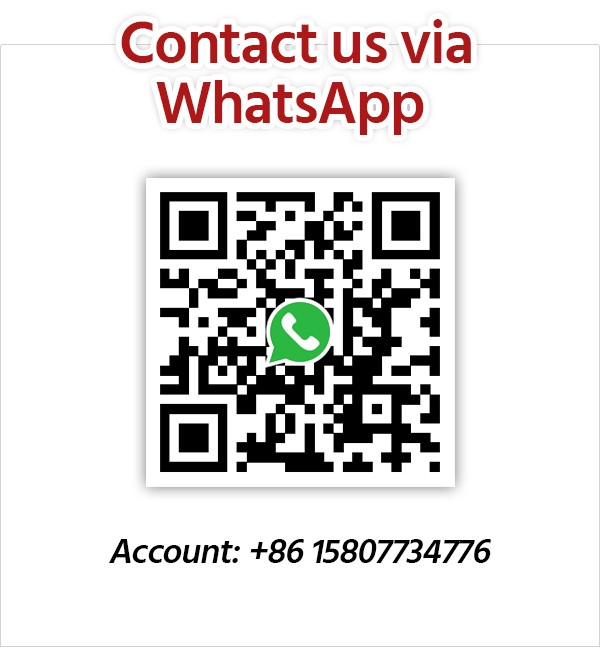 Get Inspired with Our Sample Itineraries
At Asia Highlights, we create your kind of journey — your dates, your destinations, at your pace. You can have any trip tailor made for your travel.
More Travel Ideas and Inspiration