Cambodia is a Southeast Asian country with Vietnam to its east, Laos to its north, and Thailand to its northwest. With these neighboring countries, there are many ways to get into this mysterious country other than just by airplane.
Located to the northwest of the country, Siem Reap is the main tourist city of Cambodia, and it is the access point to Angkor Wat. But how can you get to Siem Reap? Let's see!
By Airplane
There are two international airports in Cambodia: one in Phnom Penh and one in Siem Reap.
The international flights to Siem Reap directly connect to Chinese mainland (Beijing, Guangzhou, Shanghai, Kunming), Hong Kong, Taipei, Laos (Vientiane, Luang Prabang, Pakse), Malaysia (Kuala Lumpur), Singapore, South Korea (Incheon, Busan), Thailand (Bangkok), and Vietnam (Hanoi, Ho Chi Minh City, Da Nang).
If the above countries or cities are the starting point or transfer hub of your trip to Siem Reap, that will be much more convenient.
Sync with Indochina's Heartbeat
What Our Customers Said
A truly magical experience

You measure the quality of a tour company with how they handle the bumps along the way. Encountering unexpected baggage fees from Cambodia Angkor Air in Siem Reap.Albee without hesitation agreed to cover this cost.

More

Bob Bosshard, Mar 2020

A truly magical experience

We have just returned from an amazing trip to Laos, Cambodia and Vietnam. Our travel adviser Albee Ning prepared a wonderful itinerary taking us to great locations with creative activities highlighting local culture.

More

Bob Bosshard, Mar 2020

Great trip with Asia Highlights

We had already booked two trips in China with China Highlights. Both trips were a great experience. So when planning our trip to Cambodia we immediately thought of Asia Highlights because they offer a trip to Vietnam

More

Frank & Nadia, Nov 2019

Asia Highlights is perfection

My husband and I just returned from an 8 week trip thoughout China- Laos, Cambodia, Vietnam and also Singapore and Phuket. I worked with Ruby of Asia Highlights for months designing my dream independant private trip.

More

Barb, May 2019

Asia Highlights is perfection

I have travelled for years personally and professionally and I have to say that Ruby and Asia Highlights are one of the best operators I have ever encountered.

More

Barb, May 2019

Wonderful vacation with Asia Highlights

We traveled with Asia Highlights 14 days through Cambodia and Myanmar. Leo from Asia Highlights made the itinerary and organized everything perfect ! We really enjoyed the tour, the hotel selection was great !

More

Stefan H, Feb 2019

worthwhile to visit Cambodia and Vietnam

Asia Highlights (Albee Ning) arranged a meangful and interesting tour of Cambodia, Vietnam and Hong Kong. The guides explained the historical significance of the sights and were personable, knowledagable and flexible.

More

Graham Catlett, Nov 2018

We just came back from a 14 day…

This was a family trip with 2 adults and a 14 year old. It was a fabulous vacation. Asia Highlights did an awesome job recommending hotels and provided a great itinerary. The hotels were top notch.

More

Greg Cieslik, Sep 2018
By Bus
If you are in a neighboring country of Cambodia for your trip or transfer, then apart from traveling by airplane you can also choose a much more economical way to get to Siem Reap — by bus. But, of course, this type of journey takes more time.
From Thailand
You can take the international bus from Bangkok to Siem Reap, but you also have to transfer to another bus from the so-called international bus at the border of Cambodia. It will take approximately 8 to 10 hours to get to Siem Reap. However, in order to get into Cambodia before the border closes, you are advised to take the bus from Bangkok before 11am.
There are also many buses to Aranyaprathet (Aran for short, on the Thai border) at Mo Chit Bus Terminal Station in Bangkok. You can take the bus to Aran first and, after you have finished the entry procedure, you can take the free shuttle bus to Poipet (the adjacent Cambodian bordertown) bus station, and then you can choose to take a bus, minivan, or taxi to Siem Reap.
From Laos
If you are in Vientiane, you can take the overnight bus from the Southern Bus Terminal. The bus will take 1012 hours to get to Pakse, the southern city of Laos.
After you arrive at the bus station in Pakse in the morning, you can choose to go to the border on your own, but you will need to transfer several times. As Pakse is not the official international border, you will need to take a minivan to Stung Treng, which is expensive, and then change to a bus to Siem Reap in Stung Treng.
If you want to take the international bus directly to Siem Reap, you can stay in Pakse for one night and book a ticket for the international bus at your hotel or hostel. The total time to travel from Pakse to Siem Reap on the international bus is 15–16 hours; but, if time permits, the international bus is better to save your energy.
From Vietnam
There are international buses operating from Ho Chi Minh City to Siem Reap, but it takes more than 11 hours to get there.
There are also many buses from Ho Chi Minh City to Phnom Penh that take about 6 hours. Time permitting, you can take a bus to Phnom Penh for one night and then take a bus or minivan to Siem Reap the next day.
By Train
There is no train service in Cambodia. But if you travel to Cambodia from Thailand, you can take the train to Aranyaprathet from Hua Lamphong Railway Station in Bangkok and then follow the bus route mentioned above from Poipet to Siem Reap.
Visit Cambodia with Asia Highlights
Get to know our tour packages and let us do the work for you. Our experienced Asia Highlights staff will help you design your vacation in Cambodia. We take care of all the details so you can just relax and have fun during your holiday.
Visit the links below today, to learn more about our tour packages and start planning your visit to Cambodia.
14-Day Vietnam, Cambodia and Laos Tour
12-Day Cambodia and Vietnam Highlights
You might like to read
How to Get to and Around Siem Reap
Top 10 Things to Do in Siem Reap
Why Travel with Asia Highlights During the Pandemic
Tailor-made experience: All of your ideas/needs will be carefully considered to create your ideal trip.
Worry-free planning: Your 1:1 travel consultant in Asia will take all the uncertainty out of your planning, helping you navigate any travel restrictions. 
No-risk booking: 100% refund policy! (up to 14 days before departure)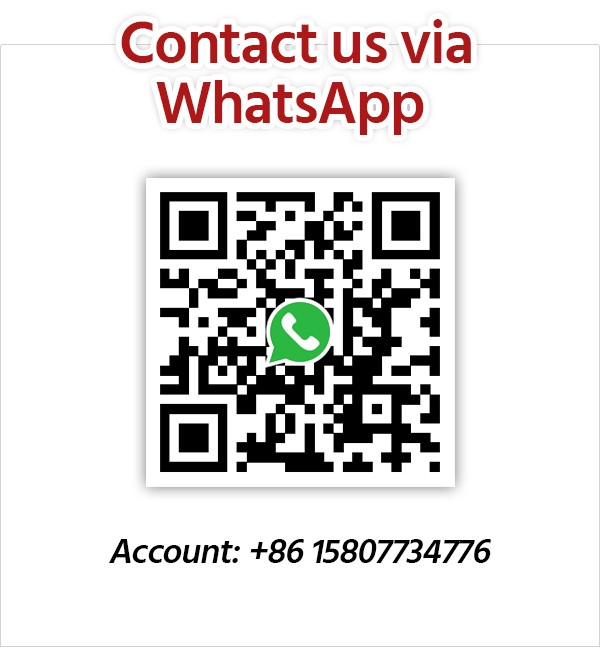 Get Inspired with Our Sample Itineraries
At Asia Highlights, we create your kind of journey — your dates, your destinations, at your pace. You can have any trip tailor made for your travel.
More Travel Ideas and Inspiration