Southeast Asia now reopens to travelers. Longing for an exotic vacation? We're ready to make it happen.
Honestly speaking, planning a family trip to Asia is not a piece of cake. Firstly you need to think about why Asia, and what particular countries you want to travel to; secondly how much you are going to spend and what you expect. This article is written, based on tons of experience; hopefully you will get a streak of light for your family trip to Asia.
Why Asia Is an Ideal Destination for Your Family Trip
Asia might not strike you as an easy-come-easy-go destination, when you think about taking your 10-year-old out for a holiday. Yes, it is challenging and even controversial in many aspects, such as safety, food, culture shock and most obviously the long distance journey. All the doubts and arguments boil down to a debating game between the cost – not only financially but also physically – and the gain.
Everything comes at a cost, so it is with traveling. Before getting down to the cost, let's see what you can expect from a family trip to Asia.
Beautiful Landscapes
A lot of the natural landscapes remain intact, different from what you are used to. In Asia you can see rolling mountains, laced with rice paddies; limestone hills reflecting in water surfaces; deserted land, dotted with ruined pagodas; a variety of wildlife and marine life, all in their natural habitat a chance to learn about how the creator has graced us with natural bounty.
Authentic Encounters
In Asia, especially Southeast Asia, you will see people wear their identity in daily life. Colorful garments, intriguing lifestyles and exotic culinary ways, are all displayed to your senses. People are very friendly and welcoming. You will be invited for a home-cooked meal, or you can help out the farmer in his fields. Your own family life overlaps with that of another family's, and interesting memories can be guaranteed.
Educational Opportunities
You and your kids might have learned the word 'Orient' from 'The Travels of Marco Polo'. But only in Asia is the concept breathing for real. Immersing in a spice market in Delhi, picking herbs in a garden of Hoi An, or watching how people clean a Buddha image in Mandalay, Asia offers your children a valuable lesson that is comparable to no other.
New Perspectives
Never forget the fact that Asia is still striving toward development. Your family will be here, not only to witness but also to take part in. Donate some books to a local bookstore in Luang Prabang, learn about the garbage recycling system in Tokyo and see how we help the local community in Bagan, just to name a few ways that you can get involved in. The reward is a new perspective for your own life; your children will gain better appreciation of life, humanity and environment.
All of these will add up to some family quality time. You might be a CEO at a company, you might have won a lot of trophies at sports, you might have excelled in many aspects of life, but what can be more precious than sharing a laugh with your family? Children are growing up faster than you can imagine. Grasp every chance possible to be a part of their life journey. And Asia can be the very place for the most priceless moments of your family. "Hey dad, remember when we went cycling in Hoi An?" Some day you will all recall together.
How to Plan Your Family Trip
You might need to brainstorm at the dinner table when everybody can pitch in with what they want to see and do. And then narrow the list down to those you can actually achieve in just one or two countries. However, we strongly suggest, parents tune down their ambitions and choose the destinations wisely, especially for first-timers, or those traveling with children under 6 years old.
Decide Where to Go
Instead of talking about Asia vaguely, deciding where specifically you want to go, helps you to plan your trip. Travelling as a family, there will possibly be toddlers, teenagers and adults, and you might want to choose a destination that is suitable for everybody's interests as much as possible.
Define Your Budget
As for the budgeting stage, you need to consider everything, from getting passports to actually being there. Things get fairly easy once you're all on the same page about destination and length of holiday. Budget is always time-related.
Traveling during peak tourism time in Asia is not necessarily to be discarded, as you know you will get near-perfect weather and landscape views. Leaving out accommodation cost for a second, estimate a daily cost of USD100 to 150 per person (double the number for Japan, Taiwan, Malaysia, Singapore, Bhutan and Brunei). Frankly speaking, rather than about the cost, you need to think about how to avoid crowds and chaos for your family. The good news is, we are here to help.
The shoulder seasons in Asia might be much exaggerated as no-go periods because of the heat. Just remember, every cloud has a silver lining: Such shoulder seasons conveniently coincide with school time, and the bills can look pretty favorable. During this time, you will meet less people at attraction sites, which is better for your kids and for taking photos.
Get Travel Insurance
While rumors about how easy it is to get sick in Asia are not entirely true, it is still critical to purchase a travel insurance that covers every member of your family. When purchasing travel insurance for your family, ask these questions: Does it cover most countries in Asia including Myanmar?
What is its coverage policy for flight and cruise cancellation? For certain diseases such as Malaria, Cholera and Typhoid, does it offer 24-hour emergency help or even SOS? For more insight on travel insurance, please refer to How to choose travel insurance for your family trip to Asia.
Look at the Flights
While flights (especially international ones) are the biggest section of your family trip budget, it can also be a big saving opportunity. Booking early is pivotal to getting great deals and good seats. Once you decide where to go, start searching for flights right away!
For flights entering or leaving Asia, you might want to consider airline companies from your home country or other western airlines. However, we would suggest you also take a look at some Asian state-run airlines such as China Airlines, Hainan Airlines, Vietnam Airlines, Thai Airways, Cathay Pacific, EVA Air and Singapore Airlines. They are punctual, safe and mostly more budget-friendly. With foreign partnership and management, they have grown more service-focused and customer-orientated. Bear in mind that flying to Asia is nothing like a weekend in Las Vegas; you should take luggage weight into consideration when booking your flights.
Choose and Book Your Hotels
A good hotel itself can be the highlight of the trip. Our destination expert Lissy Syoo, mother of a 4-year-old girl, offers some bullet points and we think they can be of real help to prevent something being overlooked. Please click here for more information: How to choose hotels for your family trip.
For independent travelers, we suggest book your hotels at least two months ahead (make it three if you are traveling during the peak season). If you are in the membership of some hotel chains, make sure you file your requests (such as free baby cot) while booking, and the replies you get from the hotels will help with your packing.
Recommended Itinerary
Getting Ready
Traveling light doesn't really apply for a family trip. Nevertheless, we suggest you stick to those things that are most critical. It means critical to your kid if you are traveling with one; as you know, they don't always compromise as easily as adults. Other things, such as toiletries, snacks or raincoats and umbrellas can be bought once you are in the country. For specific physical conditions and needs, you should ask your travel agent and see what they recommend as a way to extend or shorten your packing list.
Notify other members of your family or close friends before getting out. They should have your itinerary, local contact as well as contact of your travel agent and insurance company. Asia Highlights suggests you put down an emergency contact person once your tour is confirmed.
Sometimes you might feel like the planning never seems to end. Take the monkey off your back and let us do the job for you. Here we have a 15-Day Family Trip to Mongolia, China and Thailand designed for families with teens. A two-week plan for you to experience the wilderness of Mongolia, long history of China and relax on a beach of Thailand. If you already have some dream destinations, just drop us an email and tell us what you and your kids like.
You might like to read
How to Plan a Vietnam Travel - 10 Things You Need to Know
How to Plan a Romantic Trip to Asia
Why Travel with Asia Highlights During the Pandemic
Tailor-made experience: All of your ideas/needs will be carefully considered to create your ideal trip.
Worry-free planning: Your 1:1 travel consultant in Asia will take all the uncertainty out of your planning, helping you navigate any travel restrictions. 
No-risk booking: 100% refund policy! (up to 14 days before departure)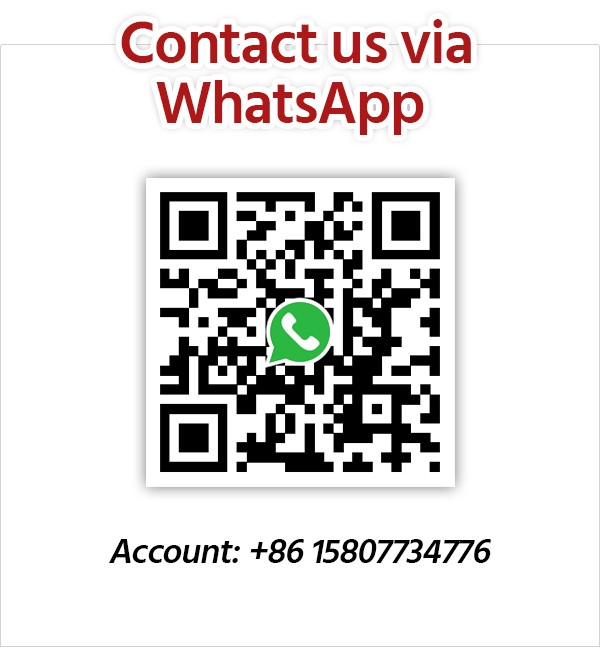 Get Inspired with Our Sample Itineraries
At Asia Highlights, we create your kind of journey — your dates, your destinations, at your pace. You can have any trip tailor made for your travel.
More Travel Ideas and Inspiration