Loy Krathong 2022 will be celebrated on the night of Wednesday, November 9th. Chiang Mai's Yi Peng Lantern Festival will take place from November 8th to 9th, 2022. 
Loy Krathong (ลอยกระทง), also named Festival of Lights, is a famous floating lantern festival in Thailand. On the evening of Loy Krathong, Thai people gather together to release floating rafts called Krathongs onto rivers, lakes, and canals to give thanks to the Goodness of Water and seek forgiveness from her. 
Yi Peng (sometimes written as Yee Peng), or called sky lantern festival, which is another famous floating lantern festival, usually coincides with Loy Krathong Festival. It is a festival unique to northern Thailand, especially Chiang Mai. 

A Thai woman is releasing a krathong.
When Is Loy Krathong 2022 and Yi Peng Festival 2022?
The date of the Loy Krathong Festival changes every year. Loy Krathong takes place on the night of the full moon of the 12th month of the Thai lunar calendar and typically falls in November according to the Gregorian calendar. In 2022, Loy Krathong Festival will be celebrated on the night of Wednesday, November 9th. 
The date of the Yi Peng Festival is based on the Lanna Lunar Calendar. It normally starts one or two days before Loy Krathong. In 2022, Chiang Mai's Yi Peng Lantern Festival will take place from November 8th to 9th, 2022.  
2022 Chiang Mai Yi Peng Festival: Tickets on Sale
In 2022, Yi Peng Lanna International (Mae Jo) will not hold a Sky Lantern Festival event. Chiang Mai CAD will be the only large Sky Lantern Mass Release venue. 
The tickets for Chiang Mai CAD are on sale now. Asia Highlights — Official Partner of Chiang Mai Arts and Design (CAD) since 2019.  
Here are the prices for three kinds of tickets. Premium tickets are most recommended, as you will get closest to the stage and the chanting monks, receive priority shuttle transport with a business van, and have a buffet dinner for a special food zone.
Premium ticket: US$ 179
VIP ticket: US$ 159 
Standard ticket: US$ 122 

In 2022, Yi Peng Festival will be observed with lantern releases on November 8th-9th. We would like to recommend doing the Mass Lantern Release on November 8th because: 
A. That would make you one of the first to enjoy the ceremony and share it with your friends on instant apps.
B. You can attend the folk activities, which are only held on November 9th (the day of Loy Krathong).
Click to see celebration timeline, and questions you might have about experiencing the Yi Peng Festival. 
Get Your 2022 Chiang Mai CAD Lantern Mass Release Tickets Here!
Top Loy Krathong and Yi Peng Tours 2022
Our lantern festival tours include tickets for the Chiang Mai Sky Lantern Festival, unique Thai cultural experiences, and the best sights of Thailand from the northern hill tribes to sunny southern beaches. This trip will offer you an unforgettable experience that you can share with your loved ones.
Make Thailand's Lantern Festival part of a unique proposal, honeymoon, or anniversary celebration
Take advantage of the most competitive tour with an awesome sky-lantern-release experience and Chiang Mai highlights
In only 10 days, enjoy Thailand's Lantern Festival celebrations as well as plenty of beach relaxation and culture exploration:
Loy Krathong Dates: 2022 to 2030
The official date of Loy Krathong is announced the year before. So we don't know exactly when the festival will take place in future years, but we know it will likely happen on the night of the full moon, or one day before or after. Here are the upcoming full moons (and tentative Loy Krathong dates).
| Year | Date of Loy Krathong  | Weekday |
| --- | --- | --- |
| 2020 | October 31 | Saturday |
| 2021 | November 19 | Friday |
| 2022 | November 9 | Wednesday |
| 2023 | November 28 | Tuesday |
| 2024 | November 16 | Saturday |
| 2025 | November 6 | Thursday |
| 2026 | November 25 | Wednesday |
| 2027 | November 14 | Sunday |
| 2028 | November 2 | Thursday |
| 2029 | November 21 | Wednesday |
| 2030 | November 10 | Sunday |
Yi Peng Dates: 2022 to 2030
 
Day 1 in Chiang Mai
Day 2 in Chiang Mai
Year
Yi Peng Lantern Festival (the 1st mass event); Loi Krathong (small krathong)
Yi Peng Lantern Festival (the 2nd mass event); Loy Krathong Parade in the city/big krathong
2020
Oct,31
Saturday
Nov-01
Sunday
2021
Nov,19
Friday
Nov,20
Saturday
2022
Nov,8
Tuesday
Nov,9
Wednesday
2023
Nov.27
Monday
Nov,28
Tuesday
2024
Nov,15
Friday
Nov,16
Saturday
2025
Nov,05
Wednesday
Nov,06
Thursday
2026
Nov,24
Tuesday
No,25
Wednesday
2027
Nov,13
Saturday
Nov,14
Sunday
2028
Nov,1
Wednesday
Nov,2
Friday
2029
Nov,20
Tuesday
Nov,21
Wednesday
2030
Nov,9
Saturday
Nov,10
Sunday
2031
Nov,17
Friday
Nov,18
Saturday
Loy Krathong 2022 in Major Cities
Loi Krathong typically lasts three days in most places across Thailand, such as Bangkok and Chiang Mai. But in Sukhothai, the celebrations go on for five days. 
The Thai people usually start to do preparations and decorations one week or so in advance. 
Why Travel with Asia Highlights During the Pandemic
Tailor-made experience: All of your ideas/needs will be carefully considered to create your ideal trip.
Worry-free planning: Your 1:1 travel consultant in Asia will take all the uncertainty out of your planning, helping you navigate any travel restrictions. 
No-risk booking: 100% refund policy! (up to 14 days before departure)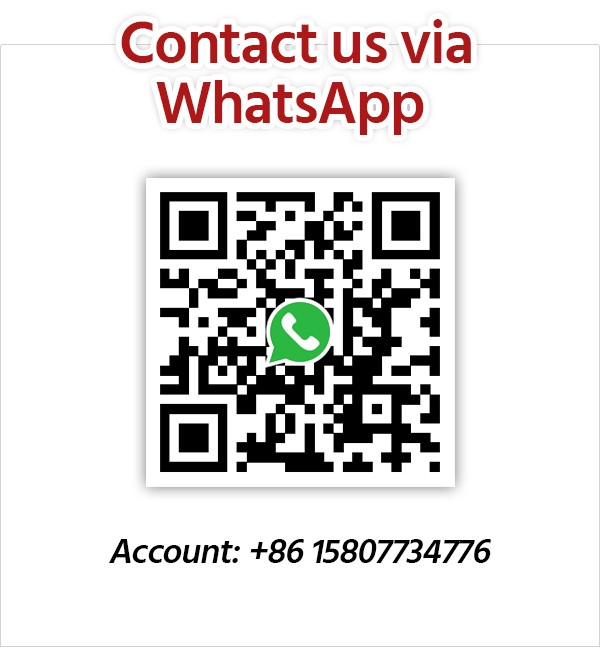 Get Inspired with Our Sample Itineraries
At Asia Highlights, we create your kind of journey — your dates, your destinations, at your pace. You can have any trip tailor made for your travel.
More Travel Ideas and Inspiration