Thailand is one of the most visited nations on the planet, seeing more than 35 million travelers yearly. Thailand is a fabulous, diverse country that is famous for many things. From white sandy beaches and terrific hotels to historic temples and mouthwatering food, there's simply too much on offer for visitors in this tropical paradise.
If you're still not sold on the idea of visiting the country, and if you find yourself wondering what it is that truly distinguishes Thailand from other tropical getaways around the globe, here are 18 reasons why the Kingdom is such a popular spot among travelers.
1. Stunning Beaches and Famous Diving Spots

Thailand's most impressive natural feature has got to be its islands and beaches. With over 2,400 km (1,500 miles) of coastline and almost 1,000 islands, you will find an island or beach to love, whether you want to party till dawn, learn to dive, or escape from the world on a secluded, romantic break.
There are so many islands on both the west and east coasts of Thailand. On the west coast of Thailand, Phuket, Krabi, and Koh Phi Phi are famous for their well-developed facilities and plentiful activities; Koh Lipe and Koh Lanta have incredibly clear water with stunning coral reefs to snorkel over. 
On the east coast of Thailand, islands like Ko Samui, Ko Pha-Ngan, and Ko Tao have stunning remote beaches where you can escape the crowds.
Suggested read: Top Beaches in Thailand and Phuket vs Koh Samui: Which Is Better to Go.
Recommended Itinerary
2. Buddhism, Monks, and Temples

Thailand is famous for being one of the most devoted Buddhist countries. Around 94% of Thailand's population are Buddhists. There are over 40,000 Buddhist temples and sanctuaries in Thailand, and about 300,000 monks.
No matter which part of the country you find yourself in, there are always temples, shrines, and pagodas for you to visit. The most famous Buddhist sanctuaries in Thailand are Wat Phra Kaew in Bangkok, Wat Doi Suthep in Chiang Mai, the White Temple in Chiang Rai, and Wat Ratburana in Ayutthaya.
3. Elephants

Elephant riding in Thailand was all the rage. In recent years, however, a number of elephant sanctuaries have been set up, in which elephants are free to roam around without being tortured or kept in chains. Instead of riding the elephants, visitors can feed them or bathe them in the river. Chiang Mai is one of the best places to have a close encounter with elephants. See the Best 3 Ethical Elephant Sanctuaries in Chiang Mai. 
Recommended Itinerary
4. Thai Cuisine and Street Food

Thai gastronomy is highly praised worldwide. The combination of flavors, temperatures, textures, and cooking methods makes Thai food one of the most appreciated in the world. Some specialties you cannot miss are tom yum goong (spicy shrimp soup), pad Thai (Thai fried noodles), and som tam (spicy papaya salad). Learn more about must-try dishes in Thailand. 
Thailand also excels at street food. You'll find plenty of basic stalls where you can grab ready-to-eat meals, snacks, fruits, and drinks in Bangkok and across the country. See The Best Thai Street Food You Should Try.
5. Cheap Travel Costs
Thailand is a cheap country to live in and travel around. For a lot of things, Thailand is very cheap. A meal can be had for 1 USD in some roadside restaurants, a cheap room in a guesthouse for 10 USD or less, a domestic flight for as little as US$20 in some cases... For better quality, the price goes up, but it remains a very good value compared to Western countries.  
A large number of international arrivals are backpacking budget travelers who get by on less than US$900 for a month in Thailand. See How to Plan Your First Trip to Thailand and How Much. 
Recommended Itinerary
6. The Rich History and Culture

The history of Thailand is long and complex. The earliest Thai relics date back to the Paleolithic period, some 20,000 years ago. During its long history, the country has been influenced by Laos, Vietnam, Cambodia (elements of Khmer architecture are visible in many of the earliest temples), India, and China.
Cities like Bangkok, Sukhothai, and Chiang Mai are home to many ancient ruins. Its history is also found in Thailand's many art forms, like traditional Thai dancing or Thai puppetry performances.
7. Fantastic Festivals

Chiang Mai Yi Peng Lantern Festival
Thai people love festivals. There are many colorful festivals taking place around Thailand throughout the year. Many of them are derived from things like religion or the lunar calendar.
One of the most important Thai festivals is the Light Festival (Loy Krathong) held in November every year alongside the Chiang Mai Yi Peng Lantern Festival, which is famous for thousands of lanterns flying into the night sky.
Held in April, another culturally significant Thai festival is Songkran, during which a three-day nationwide water fight takes place. It is also known as Thai New Year and serves as a symbol of renewal in Buddhism. It is a great feeling to join in the world's biggest water fight!
Recommended Itinerary
8. Thai Massage

When talking about the best massage in the world, one cannot miss talking about Thailand! Thai massage is a yogic acupressure technique, which is applied all over the body, from head to toe. It is a deep, muscle-stretching massage. See The Differences: Thai Massage vs Swedish massage.
There are several types of Thai massage, including traditional Thai massage (known as yoga massage), oil massage, foot massage, and pinda (herbal, relaxing movement) massage.
They are cheap and incredibly relaxing. You can get a one-hour Thai massage for 200 THB (about 6 USD). If you are planning a trip to Thailand, you must not miss out on this fun.
A Journey to Mysterious Cambodia and Idyllic Vietnam
9. Shopping

Thailand is a paradise for shopaholics. Shopping in Thailand is ideal for both the big spenders and the penny pinchers. 
From the premium shopping malls, night or weekend markets, to street stalls, you can buy anything from monied designer goods, silks, and antiques to bargain clothing, snacks, and souvenirs.
The most popular cities for shopping are Bangkok, Phuket, Pattaya, and Krabi. See Top Things to Buy in Thailand. 
10. Markets (on train tracks, on water!...)

The markets in Thailand are like no others in the world. Thailand hosts a range of markets from floating markets and nighttime street markets, to markets on train tracks. Even if you do not love shopping, you should visit one of Thailand's local markets.
For the classic example, you should go to visit Chatuchak Weekend Market in Bangkok, which is the largest weekend market in Thailand, also in Asia. At the Maeklong Railway Market, you will see how vendors sell vegetables, food, and fruit on the train tracks. Or you could experience a long-tail boat ride down the canals to view Damnoen Saduak Floating Market. See more on Local Markets in Bangkok.
11. Friendly Locals

If you have heard of Thailand, then you have no doubt heard of the famous Thai smile and Thai wai (the hands together mini bow). This is a big part of their culture. Thais are, in general, some of the politest and most well-mannered people you will ever meet, and this is why so many people love visiting Thailand.
One of their mottoes is mai pen rai, which means 'never mind'. Thai people's carefree attitude is one that many Westerners envy. Unlike many Westerners who tend to worry and live stressful lives, Thais tend to take stress and emotions with a pinch of salt. Even when Thais are losing in sports events, you rarely see them lose their temper and, instead, they just smile their frustration away.
Don't hesitate to ask for help when you travel around Thailand, Thais are kind and helpful, from recommending restaurants to helping with directions.
Start to Create Memories Together in This Honeymoon Trip
12. Ladyboys
Ladyboys (kathoey in Thai) are surprisingly common in Thailand. In this open country of Thailand, ladyboys live like other Thai people. They work as hairdressers, filmmakers, sex workers, waitresses, models, and other jobs that you would usually find women doing.
In some of Thailand's main tourist areas like Bangkok, Pattaya, Phuket, and Chiang Mai, it is possible to attend a ladyboy cabaret show or visit a ladyboy bar.
13. Parties and Nightlife

Thailand is one of the most popular party destinations in Southeast Asia. Thailand's party scene is varied, from eclectic beach bars and craft breweries to sophisticated rooftop bars. Some of the biggest party destinations in the country are the Full Moon Party on Koh Phangan, Khao Sarn Road in Bangkok, and bars in Pattaya.
14. Rich Wildlife

Apart from elephants, Thailand is home to more than 10% of the world's animals, as natural forests cover approximately 25% of Thailand's total land area. There are more than 285 mammal species, including elephants, tigers, leopards, Malaysian sun bears, deer, and otters, as well as a variety of primate species including gibbons, dusky leaf monkeys, and macaques. The country currently has 147 national parks.
Khao Sok National Park is perfect for birdwatchers, and for spotting some rare apes like the white-handed gibbon. Khao Yai National Park in central Thailand, located just 200 kilometers from Bangkok, is home to tigers, wild boars, elephants, porcupines, and gibbons. See National Park Guide in Thailand. 
15. Muay Thai (Thai boxing)

As Thailand's national sport, Muay Thai, or Thai Boxing, is the most popular sport in the country and is one of the top internationally-known fighting sports. There is no shortage of Thai boxing gyms or stadiums in Thailand. People travel from all over the globe to learn this martial art.
There are famous arenas and shows in every city in Thailand, like Patong Boxing Stadium in Phuket, Muay Thai Live in Bangkok, and Max Muay Thai in Pattaya.
16. Well-Developed Tourism Facilities

Thailand is famous for having more tourists (per capita) than anywhere else in the world! People go due to Thailand's natural and cultural beauty, and also for its well-developed tourism facilities and convenient travel.  
No matter whether you travel alone or with kids, you want to relax or look for some adventurous experiences, travel in dry season or wet season, and travel cheaply or luxuriously, Thailand has something for you.  
17. Crazy Traffic

Thailand is one of the 10 countries with the worst traffic in the world. Upon arrival in Thailand, especially in Bangkok, you will realize that the traffic is crazy.
When a road is designed with 2 lanes, Thais often convert it into 4 disorganized lanes, where Tuk Tuks and motorcycles pass closely in the tiny spaces that are left. It is a challenge to get around the city during peak rush hours.
Recommended Itinerary
18. Quiet Rural Getaways

Thailand is not just famous for its tropical beaches. The country is also famed for its amazing rural locations that cater extremely well for tourists despite seemingly being in the middle of nowhere. Whether you are looking for somewhere quiet to stay or a rural adventure, you can easily find accommodation and tours.
One of the magical sides to Thailand away from beach life is the country's many farming villages, hill tribes, caves, mountains, national parks and nature reserves, forests, lakes, rivers, waterfalls, and wildlife. Chiang Mai, Chiang Rai, Mai Hai Song, and Pai in the north are some of the most popular tourist destinations for rural adventures.
Visit Thailand with Asia Highlights
Thailand is a beautiful tropical getaway all year round, and you're bound to have a good time whenever you visit. Asia Highlights takes everything, including the weather, into consideration when designing the best possible itinerary for guests.
Get a wonderful Thailand vacation by sending us a message. Or check out our sample itineraries for inspiration:
Why Travel with Asia Highlights During the Pandemic
Tailor-made experience: All of your ideas/needs will be carefully considered to create your ideal trip.
Worry-free planning: Your 1:1 travel consultant in Asia will take all the uncertainty out of your planning, helping you navigate any travel restrictions. 
No-risk booking: 100% refund policy! (up to 14 days before departure)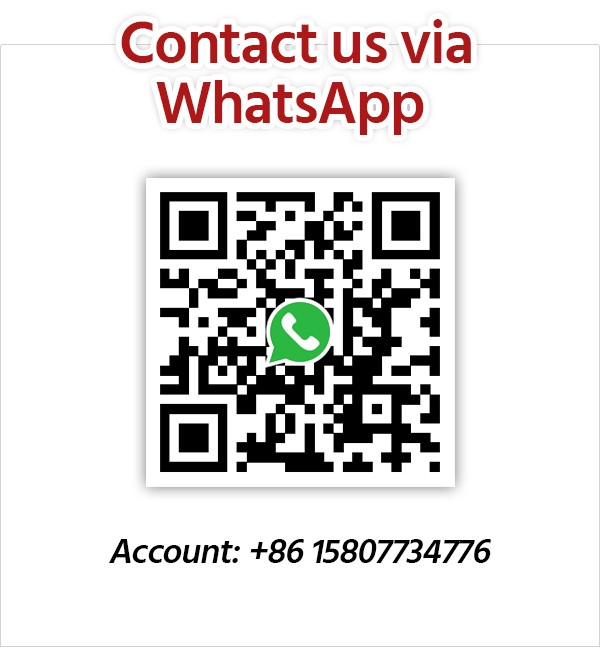 Get Inspired with Our Sample Itineraries
At Asia Highlights, we create your kind of journey — your dates, your destinations, at your pace. You can have any trip tailor made for your travel.
More Travel Ideas and Inspiration