Visiting a country and its tourist attractions is always a good experience. However, this experience can be greatly enhanced by avoiding big crowds. Who doesn't want to have a white sand beach all to oneself or to wander around temples without being surrounded by a mass of tourists?
If you prefer to avoid crowds while visiting Thailand, then you will require some inside knowledge.
The idea of this guide is to help you plan a trip in Thailand during the peak season without wading through crowds of tourists every time you visit a beach or a tourist attraction.
Thailand's Tourist Seasons vs Crowds
There are three main tourist seasons in Thailand, which can be busy, have almost no tourists in sight, or have a few tourists before the peak season hits again.
In this section, you will learn which seasons are quieter so you can avoid the crowds and we will give you some brief weather tips, so you can decide on the best time to visit.
1. March to July — Very Few Tourists
This is the hot season and there will be virtually no crowds at all.
Most tourists tend to avoid Thailand during this time because the heat can be unbearable and visiting tourist attractions uncomfortable. However, if you don't mind the heat and you want to avoid the crowds, this is the best time to visit Thailand.
2. August to October — Medium Number of Tourists
During this season, there are very few crowds but there are slightly more people than in the rainy season.
It is a great time to visit if you want to avoid the crowds and don't mind the damp weather when you do go out in-between showers and storms. You can still expect some moderate crowds at the popular tourist attractions at this time of year because everyone heads out at the same time. However, the beaches are generally empty all day.
It rains for a couple of hours in the morning and again in the evening in most places. The best time to head out to tourist attractions in the rainy season is late morning, after the rain, and to arrive back early in the evening before it rains again.
3. November to February/March— a Lot of Tourists
This period is Thailand's cool season, also the high season of Thailand travel. Tourist attractions, restaurants, and beaches will be crowded.
During the cool season, Thailand attracts its largest number of visitors. Tourist attractions and beaches are generally packed out, especially areas that have been heavily commercialized, such as Phuket, Chiang Mai, Bangkok, and Koh Samui.
This is the time of year you will need to plan carefully in order to avoid running into crowds and spending your day hustling for camera space, transportation, and something as simple as a place to rest.
Below, we will give you advice on how to avoid tourist crowds when visiting Thailand during its peak tourist season.
One Week Family Vocation to Thailand:
Recommended Itinerary
What Our Customers Said
We had an amazing trip to Thailand

We had an amazing trip to Thailand with Asiahighlights. Every detail was perfectly organised and we always had an instant customer support service in case of any issues.

More

bugra t, Nov 2022

Great experience!

Bella was very helpful and responsive to all our questions. They handled all the arrangements very professionally and we had a wonderful time! We would definitely recommend and use them again!

More

Christie, Nov 2022

I contacted to Bella from Asia Highlights

I contacted to Bella from Asia Highlights that to buy tickets to Yi Peng Festival in Chiang Mai when i was in my country.She helped me very much.You can trust this agency, and i advice Bella as the best!!

More

Elena, Nov 2022

I had booked Chiang Mai Yi Peng Sky Lantern Festival

I had booked Chiang Mai Yi Peng Sky Lantern Festival with Asia Highlight Travel, my travel advisor was Bella Kiu, the experience was great, got my tickets , communication was seamless.

More

Siskazi Lindeni, Nov 2022

Thank you Iris Wang & Bella Liu

I thought "no hope" in getting the tickets to Yee Peng Festival organize by CAD. Fortunately, together with Bella Liu, I managed to secure all our tickets. No one left behind. This trip to Chiang Mai will be a memorable one.

More

Little Puppy, Nov 2022

Very accommodating and helpful

Bella was super helpful in getting my ticket to the Yi Peng festival exchanged and was very accommodating. Quick and easy transaction and received ticket within 24 hours. Good communication throughout the process.

More

Helen Powell, Nov 2022

Very accommodating and helpful

Asia Highlights as a whole is also very informative and contains helpful advice that has helped me plan my travels in Thailand.

More

Helen Powell, Nov 2022

You are in safe hands

Albee was an absolute pleasure to work with. She responded to my suggestions readily to find suitable alternatives for my 2 week trip to Thailand with my wife. She answered all my questions promptly and thoroughly.

More

RJ, Oct 2022
Where Are the Most Crowded Places?
The Land of Smiles has much to offer with its beautiful rain forests, picturesque mountains, stunning islands, and fascinating ruins as well as temples.
Many of these attractions will be packed out with tourists and tour groups during the peak season. Therefore, it will be hard going avoiding crowds in all of the places that have been labeled as "must-see" places.
Here is a list of some of those places:
The Grand Palace and famous temples in Bangkok
Lumpini Park and Chatuchak Weekend Market in Bangkok
Riverside and beachfront restaurants
Doi Suthep in Chiang Mai
Historical parks in Ayutthaya and Sukhothai
Temples in Lopburi
Patong and Kata beaches in Phuket
Chiang and Lamai beachfronts in Koh Samui
Southern beaches of Koh Pang Nyang
These are just a few of the popular tourist hot spots but, with a little bit of preparation and knowledge, you can easily visit the most popular places without having to deal with too many people.
What Time of Day Is the Best Time to Visit Tourist Attractions?
The time of day is a big factor to consider when you are visiting Thailand during the peak season. For example, when visiting the Grand Palace in Bangkok, which is the main attraction in Bangkok, choosing the right time will help you avoid big crowds.
Most tourists head there right after breakfast (9–10:30am) or at lunchtime (12–2:30pm), which are peak visiting times. On the other hand, it tends to be quiet if you go there very early in the morning or late in the afternoon. However, getting there at these times can be difficult because it is rush hour and the traffic is horrendous on weekdays.
Try to avoid weekends altogether because not only will tourists be visiting all of these attractions but so will Thai families on their weekend break.
Tip 1: Leave Early in the Morning to Visit Tourist Attractions
Leave before 6:30am to avoid the rush hour and long queues.
Queue when you arrive so that you are the first in and have plenty of space before the crowds arrive
Plan to head back to your hotel or to a restaurant between 11am and 12pm to avoid the lunchtime crowds
Tip 2: Plan Late Afternoon Visits to Tourist Attractions
A rule of thumb valid for most attractions is to visit them one or two hours before closing time. Most people will already have finished their tour and they will be heading home.
You can enjoy the site without the usual crowds or when the crowds are dying down. If the place you are visiting is outdoors, then it will be a nice temperature and it will still be light as the sun doesn't go down until 6:30pm.
Recommended Itinerary
Enjoy Ayutthaya Historical Park Early in the Morning
Ayutthaya Historical Park is, rightfully, on the bucket list of many tourists visiting Thailand. As with many other tourist sites in Thailand, the most crowded time of day during the high season is from 10am to 12pm.
Tip 1: Visit When the Park Opens
The park opens at 7:30am and there are virtually no crowds at this time. Plan on having an early breakfast and getting to the park before it opens. The temperature at this time will be cool and comfortable, plus the blue light of the morning is perfect for taking pictures.
Tip 2: If You Arrive and It Is Busy
If you arrive and it is busy because you were unable to avoid the crowds, then head over to the areas of the park that are less popular. There will be fewer crowds and you can head into the crowds later. With any luck, the crowds in the most popular areas of the park may have died down by the time you get there.
Here are four suggestions for you:
1. Wat Thammikarat and its lion sculptures
2. Wat Lokayasutharam and the large reclining Buddha
3. Wat Maheyong, which contains Buddha statues
4. The elephant sculptures
These four attractions are not considered to be the most important attractions in the park; however, they are definitely worth a visit while trying to avoid large groups of people swarming around other, more popular attractions.
5 Tips to Step Away from the Crowds in Chiang Mai
Once the capital of the Lanna Kingdom, Chiang Mai is home to more than 300 Buddhist temples and the city is also a very popular tourist destination. It is easy to explore and everything there seems to operate at a slower pace than the rest of Thailand.
Visiting Chiang Mai is undoubtedly a fascinating experience but running into crowds during the peak season can take away some of the city's exquisite charm. There is more traffic at this time of year and all the tourist attractions are crammed full of tourist groups.
However, you can avoid some of the crowds and we have come up with five suggestions on how you can do this:
1. Hire a bike: Riding a bike is the best way to explore the city. You can stop whenever you want and choose your own pace.
2. Book private tours: Many prearranged tours tend to leave around the same time and pack as many people on board as possible. Therefore, if you can book a private tour that leaves early, you will avoid crowds and have your own space.
3. Try to go outside the city: You can book private tours that will take you out of the city center to explore the small back roads (soi in Thai) away from the noisy streets. You will find spacious temples, markets, food vendors, and farmland areas that are all far away from the crowds in the city center.
4. Visit Wat Srisuphan — the Silver Temple: Among the many temples, there is one that is often overlooked by tourists. The Silver Temple, south of Chiang Mai's Old Town, is entirely made of silver and its structure depicts a perfect example of the complex works of the artisans.
The Silver Temple also offers a wonderful opportunity to have a chat with the monks. Every Tuesday, Thursday, and Saturday, at 5pm, visitors can sit down to chat with the monks and learn more about Buddhism.
5. Visit Wat Umong: Another temple that can give you a break from the masses is Wat Umong, a quiet temple complex on the mountain called Doi Suthep. The stupa is surrounded by giant trees and some parts of it are covered with moss.
The name of the temple comes from a series of tunnels (umong in Thai) that were built underneath it. You can explore them during a slow walk, discovering altars and shrines. At the small lake near the temple, you can feed the ducks. It is an overlooked place to find peace of mind.
8-Day Thailand West Coast Island Hopping Tour:
Recommended Itinerary
3 Tips to Enjoy the Quieter Side of Phuket
Phuket is one of the most popular tourist destinations in the country yet it is still possible to avoid the crowds even if you can only visit during the peak season.
1. Avoid tourist trap beaches: Patong is usually packed with tourists all year round. Rightly so because the beach offers watersport activities, loud music throughout the day, a red-light district, and bars as well as a club scene.
2. Head to Freedom Beach: You can access the beach on foot (or via a 10-minute boat ride), and the short journey is totally worth it. It is a beautiful bay with white sand beaches set against the gorgeous background of a green forest. Other similar places are Banana Beach and Layan Beach.
3. Go to the beaches in the north: In the north of Phuket, there are beaches where tourists rarely venture. Naiyang Park Resort has a luxurious beach and plenty of restaurants and accommodation. Phuket Town is easily accessible from there, and it is just a short 5-minute journey from Phuket International Airport to get there. The main point we would like to make here is that the beach is never crowded.
3 Tips to Seeking Out Pristine Beaches in Koh Samui
Koh Samui is another popular island and, as such, the beaches there are always overcrowded during the peak season. However, do not be swayed from visiting this wonderful island because even during the peak season it is actually fairly easy to find quiet beaches and enjoy their silence and beauty.
1. Avoid Lamai and Chaweng: These are the most famous beaches on the island and both are incredibly crowded in high season.
2. Head to Mae Nam: This area is in the north of the island and is far away from the crowds and the roads. You can relax under the shade of a palm tree or swim in the clear sea. The beach is popular among the most relaxed tourists to the island. You will find that there are plenty of cafés, bars, and restaurants where you can enjoy a good meal.
3. Visit Taling Ngam: It is very quiet there indeed. It is a small fishing village where you can enjoy still waters and a pristine beach, as well as explore the pure lakes surrounded by a stunning jungle. This part of the island hasn't experienced the same kind of development as other areas, and it is perfect to enjoy a peaceful time.
4-Day Best of Chiang Mai Tour:
Recommended Itinerary
Some Quick Tips to Avoid the Crowds
The periods of 9:30am–10:30am, 12–2pm, and 5–8pm are usually busy in Thailand.
High season in Thailand goes from November to February/March and places get crowded.
Low season goes from March/April to October during which time there are not many tourists.
In the high season, try to choose temples that are generally overlooked.
Look for quiet, secluded beaches when visiting islands and avoid tourist traps.
Look for islands that are not advertised as much as Koh Samui, Phuket, and Koh Phi Phi.
Visit the historical parks, such as in Sukhothai and Ayutthaya, early in the morning.
The Asia Highlights Experience
The planning phase of your trip is crucial. If you choose the right itinerary, you will be able to get the best out of your trip, visiting all those wonderful places you have been dreaming about, while avoiding all the annoying problems. Booking with Asia Highlights means relying on knowledgeable staff that will craft the perfect trip for you and your loved ones.
Check out the following links and learn more about our tours:
13-Day Essence of Thailand Tour
14-Day Myanmar and Thailand Essence Tour
Why Travel with Asia Highlights During the Pandemic
Tailor-made experience: All of your ideas/needs will be carefully considered to create your ideal trip.
Worry-free planning: Your 1:1 travel consultant in Asia will take all the uncertainty out of your planning, helping you navigate any travel restrictions. 
No-risk booking: 100% refund policy! (up to 14 days before departure)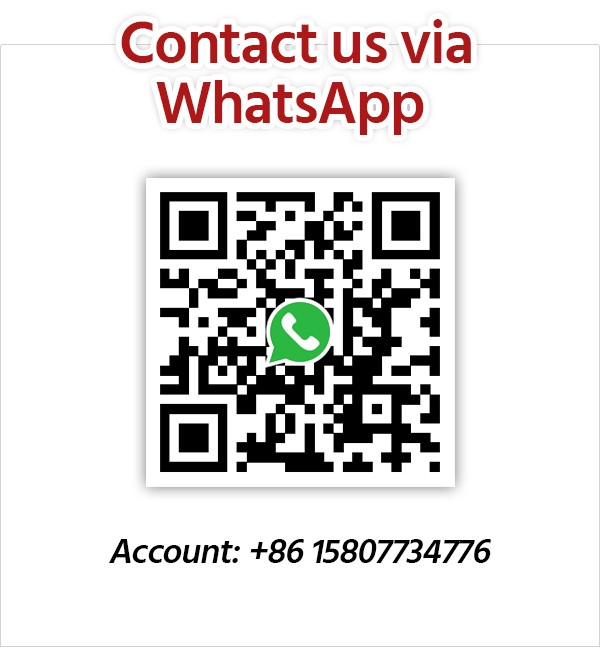 Get Inspired with Our Sample Itineraries
At Asia Highlights, we create your kind of journey — your dates, your destinations, at your pace. You can have any trip tailor made for your travel.
More Travel Ideas and Inspiration