Most of Thai festivals come from Buddhism, where astrology and renewal are extremely important: each change in the sky expresses something meaningful, and each gesture has its own meaning. Thanks to this, Thai festivals usually coincide with seasonal changes such as the end of the dry or rainy season.
The customs people follow are meant to bring good luck for the future. People may dress up in traditional Thai clothing, visit the temple to earn merit, pay their respects to the Buddha and their ancestors with candles and scented water, and much more. Every gesture is important and eloquent.
If you're travelling in Thailand, join in with these celebrations and appreciate the expansive Thai culture. Festivals are conducted in a joyful and relaxed way, and foreigners are more than welcome to join in!
Highlights
Participate in water fights on the streets during New Year
Enjoy the unique sight of thousands of lanterns flying in the sky
Candles floating inside small boats on the water
Experience the fascinating traditions and culture of Buddhism
Pay your respects to the late King
Get to know the country through its holidays
10-Day Best of Thailand in Yi Peng Festival:
Recommended Itinerary
What Our Customers Said
We had an amazing trip to Thailand

We had an amazing trip to Thailand with Asiahighlights. Every detail was perfectly organised and we always had an instant customer support service in case of any issues.

More

bugra t, Nov 2022

Great experience!

Bella was very helpful and responsive to all our questions. They handled all the arrangements very professionally and we had a wonderful time! We would definitely recommend and use them again!

More

Christie, Nov 2022

I contacted to Bella from Asia Highlights

I contacted to Bella from Asia Highlights that to buy tickets to Yi Peng Festival in Chiang Mai when i was in my country.She helped me very much.You can trust this agency, and i advice Bella as the best!!

More

Elena, Nov 2022

I had booked Chiang Mai Yi Peng Sky Lantern Festival

I had booked Chiang Mai Yi Peng Sky Lantern Festival with Asia Highlight Travel, my travel advisor was Bella Kiu, the experience was great, got my tickets , communication was seamless.

More

Siskazi Lindeni, Nov 2022

Thank you Iris Wang & Bella Liu

I thought "no hope" in getting the tickets to Yee Peng Festival organize by CAD. Fortunately, together with Bella Liu, I managed to secure all our tickets. No one left behind. This trip to Chiang Mai will be a memorable one.

More

Little Puppy, Nov 2022

Very accommodating and helpful

Bella was super helpful in getting my ticket to the Yi Peng festival exchanged and was very accommodating. Quick and easy transaction and received ticket within 24 hours. Good communication throughout the process.

More

Helen Powell, Nov 2022

Very accommodating and helpful

Asia Highlights as a whole is also very informative and contains helpful advice that has helped me plan my travels in Thailand.

More

Helen Powell, Nov 2022

You are in safe hands

Albee was an absolute pleasure to work with. She responded to my suggestions readily to find suitable alternatives for my 2 week trip to Thailand with my wife. She answered all my questions promptly and thoroughly.

More

RJ, Oct 2022
Songkran, the new year festival
When: 13-15 April
Songkran is the biggest, most important and craziest Thai festival. It celebrates New Year with traditions full of symbolical meaning.
There is music, dance and street food everywhere, but the main activities are the omnipresent water games. Using pipes, buckets, bottles, or water guns, people will fight with water all the time, everywhere. Be prepared to be soaked from head to toe during this incredibly fun festival.
Activities
The iconic ritual of this celebration is to pour water on the statues of Buddha. In the Buddhist view, washing the statues (and oneself) is a symbol of purification: all sins, mistakes and anger will be washed away. The younger generations pour water on the hands of the elderly as a way of demonstrating respect.
The water games, celebrated mostly by young people, are a huge part of the festival. The streets, closed to traffic, are used as arenas for water fights. There are also parades and beauty contests, with women dressed up in traditional Thai clothing.
Where to celebrate
In Bangkok, the festival is celebrated for 3 days. The official opening is held in Wat Pho, one of the most important Buddhist temples of the country. The main celebrations are held in Khao San Road, famous for its hostels and night life.
In Chiang Mai celebrations may last up to one week. The celebrations are probably the biggest in the country. The festival starts with a procession around the city; with street food, music, dance and water fights everywhere.
In Phuket: the Patong Beach area is the place to go. The island is full of activities that go on all night long, with water fights, concerts, parties, street food and much more.
History
The word songkran means "astrological passage". The name is borrowed from Sanskrit and it indicates a Hindi festival held in April to mark the coming of the spring.
Originally, New Year was celebrated around November, since Thai people followed a different lunar calendar. When the people moved further south, however, the celebrations shifted to April, to coincide with the warm temperatures of central Thailand.
Loy Khatrong, the light festival
When: early November
Loy Khatrong is one of the most spectacular festivals in Thailand, along with Yi Peng.
A Buddhist ceremony of purification, the main celebration sees thousands of people floating their own small boats (called khatrong[Good.]) on rivers, channels and lakes. Each boat has a small candle inside: the sight of the lights reflecting in still waters at night is something you won't forget.
The candles are a tribute to Buddha. By floating boats on the water, people want to let go of their hatred and anger, and finally find purification after the end of the rainy season.
7-Day Bangkok and Chiang Mai in Yi Peng Festival:
Recommended Itinerary
Yi Peng, the flying lanterns festival
When: Early November (same day as Loy Khatrong)
If you find yourself in Chiang Mai, you can witness the celebration of two festivals at the same time. On the same day people will celebrate Loy Krathong Festival and Yi Peng: the result is extraordinarily beautiful.
Yi Peng is a traditional northern festival, and the core of the celebration is the swarm of lanterns flying in the sky.
The ceremony consists of dance, music and drama. Right before the launch of the lanterns, Buddhist monks convene a group meditation. Then the lanterns are launched as fireworks are set off.
Makha bucha
When: February or March
Held on the third month of the lunar calendar, the Makha Bucha is a central Buddhist festival that celebrates four important events that happened on one day 45 years before the Buddhist era:
1,250 disciples came to see the Buddha without being called
All of them were Enlightened Ones (Arathans)
The Buddha gave them important teaching about Buddhism
It was a full moon day
On the evening of the full-moon day, Buddhist monks walk around the ordination hall three times, with incense and flowers in their hands.
Since it is an important festival for Buddhism, Buddhists usually try to spend the day strictly following the teachings of the Buddha, visiting the temples to pray, pay their respects and offer food to the monks.
Recommended Itinerary
Royal plowing ceremony
When: Early May
"The auspicious beginning of the rice growing season" has Hindu origins. It is an ancient tradition observed in different Asian countries, and it marks the beginning of the harvest season.
Thailand is the second largest exporter of rice in the world, so this festival is extremely important for farmers and the country's economy.
The ceremony is usually held at Bangkok's Sanam Luang, an open field in front of the Grand Palace. A lot of public offices are closed and the sale of alcohol is legal.
Visakha bucha
When: May or June
This most important Buddhist holiday marks the recurrence of three important events in Buddha's life, all of which occurred on the full-moon day of the sixth lunar month (the Visakha month):
The birth of the Buddha
The enlightenment of the Buddha
The death of the Buddha and his reaching of Nirvana
Recognized by UNESCO as "World Heritage Day", this festival is an important occasion for merit-making: people spend the day praying, visiting temples and offering food to the monks.
Meditation, mindfulness and chanting are a big part of the celebration.
12-Day Thailand Family Holiday:
Recommended Itinerary
King's birthday
When: December 5th
On this day, people get a day off to pay their respects to the late king His Majesty King Bhumipol Adulyadej.
The event is also an occasion to celebrate the country's unity, since the King is also a symbol of national unity.
If you are in Thailand on that day, you can consider the following activities:
The main celebration will be held in the city of Hua Hin. Houses will be decorated with lights, and large crowds will gather on the streets wearing yellow (the color of the king) to participate in the parade.
Visit the palaces around the country, such as Bhubing Palace in Chiang Mai and the Grand Palace in Bangkok.
Stand up and pay your respects when the national anthem is played.
Festival tips
Visiting countries during national holidays can be tricky, but here are a few tips to avoid problems:
Book everything in advance: transportation, hotel, museums, etc.
Consult festival schedules: this way you won't miss the biggest part of the celebrations and will be able to enjoy the festival fully.
Plan transportation ahead: a lot of people are on the move during holidays, so plan your travel ahead to avoid problems.
Be aware of scams and pickpocketing, especially in crowded areas.
Pay attention to local customs: during holidays, laws can be really strict. Besides, always respect the local traditions.
Enjoy the Festivals with Asia Highlights
Asia Highlights welcomes the chance to help you design your perfect trip to Thailand. Our knowledgeable staff will assist you in selecting destinations, accommodation and activities that best suit your requirements.
Check out the following links to learn more about our tours and get a head start today on planning your hassle-free vacation!
8-Day A Unique Loy Krathong & Yi Peng Festival Tour
Best of Thailand in Yi Peng Festival 2022
5-Day Highlights of Chiang Mai & Yi Peng Festival 2022
You might like to read
Songkran Festival: the Thai New Year
Festivals and Events in Bangkok
Why Travel with Asia Highlights During the Pandemic
Tailor-made experience: All of your ideas/needs will be carefully considered to create your ideal trip.
Worry-free planning: Your 1:1 travel consultant in Asia will take all the uncertainty out of your planning, helping you navigate any travel restrictions. 
No-risk booking: 100% refund policy! (up to 14 days before departure)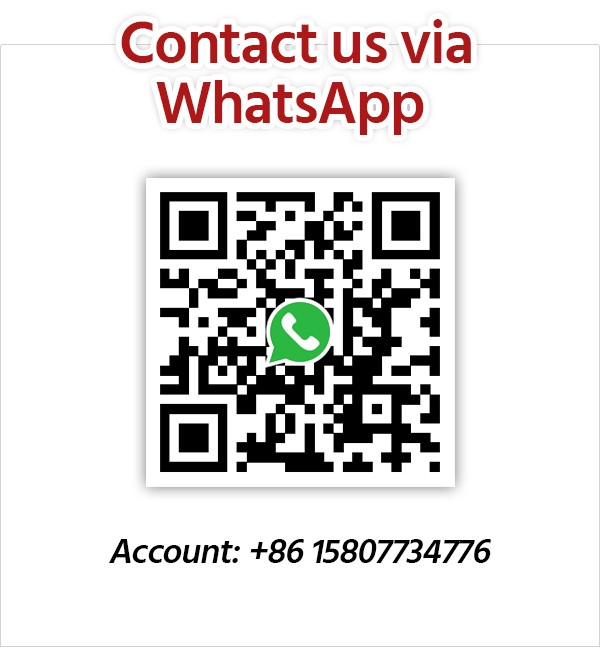 Get Inspired with Our Sample Itineraries
At Asia Highlights, we create your kind of journey — your dates, your destinations, at your pace. You can have any trip tailor made for your travel.
More Travel Ideas and Inspiration