The Thai Lantern Festivals are the most romantic celebrations to take place in Thailand for both locals and foreigners alike and include two separate holidays that take place on the same day: Loy Krathong and Yi Peng. 
If you want to plan a romantic trip to Thailand during Yi Peng and Loy Krathong, then you've come to the right place. Find out how to celebrate Loy Krathong in Thailand and the top things to do during the festival. 

Loy Krathong (sometimes spelled Loi Krathong) is often referred to as the Floating Lantern Festival because it involves releasing lit floating rafts onto waterways and lakes across the country. This festival is considered to be the Thai Valentine's Day because it is seen as a time for young couples to spend time together and make wishes for the future.
Yi Peng is the other Thai Lantern Festival and is often called the Sky Lantern Festival because it involves the release of flying lanterns known as khom loi. This festival is only celebrated in Chiang Mai and attracts couples from all over the world who come to experience its romantic and enchanting atmosphere when thousands of warm glowing lanterns float up into the sky.
Thailand Group Tour
Top 5 Things to Do during the Loy Krathong Festival
There are a couple of activities you can do during the Loy Krathong Festival in Chiang Mai and Bangkok. 
1. Make your Krathongs

The Krathongs released during Loy Krathong are representations of your past self and the negative energy you've collected during the year. Building your own krathongs together before releasing them is a great way to put a more personal touch into the ceremony.
Plus, it's just fun to make your own! Traditional krathongs are made from a slice of banana tree, banana leaves, and flowers. You'll also place a lit candle and incense stick in the center as an offering to Buddha and the water goddess. See how to make a krathong. 
You can consider taking a private krathong-making class together to learn more about the meaning behind the holiday and have fun building your krathongs. 
Recommended Itinerary
2. Release your floating lanterns and make a wish
Once night falls on Loy Krathong, all of Thailand heads to the waterways to start releasing their krathongs. For a more romantic experience, you can arrange for you and your loved one to release your krathongs together in a quiet and more private area. 
For couples, we like to plan Loy Krathong lantern releases at secluded restaurants along the Ping River in Chiang Mai. This way, you can really focus on each other and even enjoy a private sunset dinner before participating in the release ceremony.
Releasing a krathong is a way to let go of all the negativity from the past year. It is also a tradition to make a wish for what you want in the coming year when you release it. Thai people believe that you will know whether or not your wish will come true by the success of your krathong release.
If you and your partner's krathongs float away together, it's considered a sign that you will stay together far into the future.
3. Release your own sky lantern and take in the beauty of Yi Peng

While Loy Krathong is an enchanting and romantic ceremony, nothing can beat the beauty and magic of releasing flying lanterns into the sky. Yi Peng is celebrated on the same day as Loy Krathong in the city of Chiang Mai. See where to celebrate Loy Krathong and Yi Peng in Chiang Mai. 
To get the best experience during the holiday, you can get tickets for a mass lantern release where thousands of lanterns and wishes are released into the sky at once creating a beautiful warm glow under the full moon. Mass lantern releases are breathtaking and make for incredible photos.
Our favorite mass lantern release is the Chiang Mai CAD Khomloy Sky Lantern Festival. We prefer to book our travelers seats at this release because of feedback from previous years and because every guest receives 2 sky lanterns and 1 krathong with their ticket. Learn more about getting your tickets for a mass release event.
4. Cruise down the Chao Praya River in Bangkok

Although many travelers choose to spend their romantic Loy Krathong holiday in Chiang Mai, Bangkok is also a great destination for the festival. If you want to get away from the crowds and spend some time together while releasing your krathong, we recommend taking a nighttime Chao Praya River Cruise.
Viewing the Loy Krathong celebrations from a boat allows you to take in all the beautiful krathongs bobbing on the river while also avoiding the crowds on the shore. During the cruise, you can enjoy dinner while taking in all the lit lanterns around you. Then release your krathongs onto the Chao Praya River.
5. Meditate on your wishes and goals for the future

Loy Krathong and Yi Peng are both Buddhist holidays and most religious ceremonies during these festivals involve lighting candles, releasing lanterns, and meditation. 
Many of the Yi Peng mass lantern releases will include meditation as part of the ritual before the lantern release. Many people believe that meditating on your wishes and goals for the future can even help them come true!
7-Day Bangkok and Chiang Mai in Yi Peng Festival:
Recommended Itinerary
Example Thai Lantern Festival Itinerary 
Now that you know some of the most popular activities to take part in during the Thai Lantern Festivals.
In order to get the most out of your Thai vacation, we recommend spending at least a week in the country. The celebrations of Loy Krathong and Yi Peng can last for up to a week, but realistically you'll only need around 2 to 3 days to celebrate both.
In 2022, Loy Krathong will be celebrated on November 9th  and Yi Peng will be celebrated on November 8th-9th. Because Loy Krathong is celebrated all over Thailand but Yi Peng is only celebrated in Chiang Mai we recommend experiencing both in Chiang Mai to reduce your travel time. 
Check the following sample itinerary: 
Day 1—Loy Krathong
Pick up from Chiang Mai hotel at 4 pm and transfer to the secluded restaurant.
Learn how to make a krathong using traditional environmentally friendly materials.
Enjoy a traditional Thai dinner while watching the sunset over the Ping River.
Release your krathongs on the Ping River in your own private ceremony.
Day 2—Yi Peng
Pick up from your Chiang Mai hotel at 4 pm with a private transfer to the Chiang Mai CAD festival venue.
Check-in and receive some souvenirs and gifts
Enjoy the cultural performances, traditional snacks, and cultural activities
Eat dinner at the VIP Thai Buffet
Enter the ritual area and enjoy the Yi Peng Buddhist ceremony by the Grand Pagoda.
Light and release your sky lanterns and make a wish
Return to your hotel
This itinerary is meant to be an example and can be easily changed to suit your preferences. Learn more about this itinerary or talk to one of our advisors to plan your perfect Thailand Lantern Festival trip.
Experience Thailand with Asia Highlights
Asia Highlights welcomes the chance to help you design your perfect trip to Thailand. Whether that includes experiencing Loy Krathong, Yi Peng, another festival, or just some time relaxing on the beach. Check out some of our example itineraries below for inspiration!
Why Travel with Asia Highlights During the Pandemic
Tailor-made experience: All of your ideas/needs will be carefully considered to create your ideal trip.
Worry-free planning: Your 1:1 travel consultant in Asia will take all the uncertainty out of your planning, helping you navigate any travel restrictions. 
No-risk booking: 100% refund policy! (up to 14 days before departure)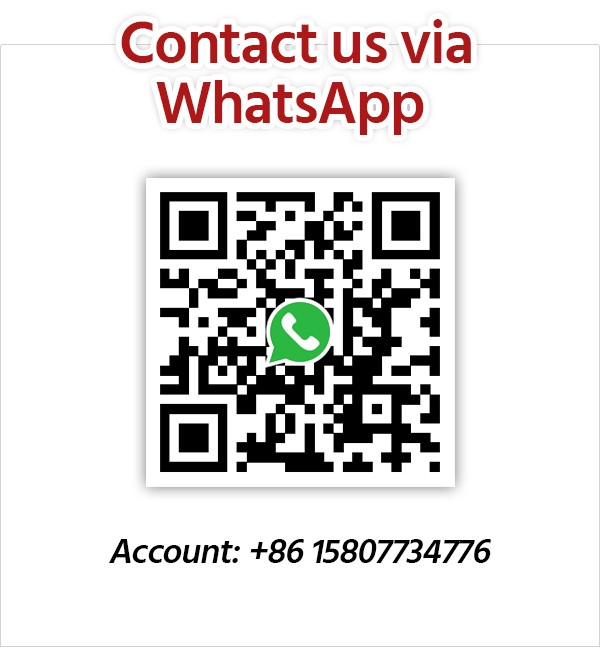 Get Inspired with Our Sample Itineraries
At Asia Highlights, we create your kind of journey — your dates, your destinations, at your pace. You can have any trip tailor made for your travel.
More Travel Ideas and Inspiration