Loy Krathong Festival 2022 will take place on 9th November. The celebration activities in Bangkok are scheduled for 8th November. 
Let's look forward to the celebrations in 2022. Check out the top places and events to celebrate the festival in Bangkok 2021 for reference.  

A girl is releasing a krathong onto the river.
Locations and Events for Loy Krathong Festival 2022 in Bangkok 
Locals and visitors can experience the Loy Krathong Festival along the Chao Phraya River, some hotels, temples, and parks. 
Two Main Locations 
1) The Rama 8 Bridge
The bridge is one of the main locations for Loy Krathong, with the event running from 5pm to 10pm which will have the feel of an old-fashioned market, with local products from 50 Bangkok districts for sale and traditional performances. 
2) Klong Ong Ang Canal
The celebration activities include traditional music and dance will be performed, as well as a mini-concert by Thai rapper "Wonderframe" and street acts. 
The 7th River Festival 2021, Bangkok
Bangkok River Festival coincides with Loy Krathong Festival. In 2021, the Bangkok River Festival took place between November 17-19. It involved activities at 8 locations along the Chao Phraya river. 
On the night of Loy Krathong, visitors were able to take free shuttle boats to travel to experience the various charms along the Chao Phraya River, made merit, and pay respect to Buddha statues at five historic temples where Buddhist followers can also have fun with candlelight floating, cultural performances, workshops and community markets.
Then, you can float your krathong baskets on the majestic river and enjoy great foods and lifestyle products available in a temple fair atmosphere at the other two piers -- Asiatique the Riverfront and Tha Maharaj. 
1) Wat Pho
Wat Phra Chetuphon (Wat Pho) is open for worshiping the reclining Buddha (the reclining Buddha) and lighting a replica of the Buddha's footprint. Attend the exhibition of King Vajiralongkorn on display by the temple. There are also Thai music performances and the fair from the community. 
2) Tha Maharaj
Next to Wat Pho, there is 'Tha Maharaj', a hangout place for all ages. You can stop and enjoy the scenery of the Chao Phraya River, take beautiful photos, experience the good atmosphere. Taste delicious food at many restaurants.
3) Wat Arun 
Cross the river to Wat Arun which is famous for its 79-meter-high magnificent spire. During Loy Kratong, you can see many unique activities in the temples such as prayer procession, donation ceremonies, candlelight procession, the blessings, and Thai traditional dance.

Wat Arun
4) Wat Rakhang 
Nearby is Wat Rakhang Kositaram Woramahawihan or Wat Rakhang for short. You can watch Thai music performances from educational institutions in the community. Floating scented candles in front of the bell courtyard. 
5) Wat Kalaya
Not far from each other, Wat Kalayanamit Worahamawiharn (Wat Kalaya) is an important temple in history that enshrines Luang Pho To or Phra Buddha Trai Rattananayok (Luang Por Sam Po Kong). You can float scented candles and also participate in the creation of handmade Thai kites. 
Recommended Itinerary
6) Wat Prayun Wongsawat
Just pass the Buddha Bridge, you will find Wat Prayun Wongsawat (known in short as Wat Prayoon) where you can pay homage to the Buddha Dhamma Wichet Satsada. You can float candles to worship the Buddha's relics and shop, and taste from many shops. 
7) Asiatique The River Front
Asiatique The River Front is considered the heart of the Bangkok River Festival as a large riverside shopping center. It was created as a replica of Thai arts and culture performances and various activities. Visitors will enjoy the Loi Krathong tradition with spectacular views along the Chao Phraya River. There will be plenty of shops and stalls selling various styles of Krathongs in Asiatique. You can buy one then head to the river to release it.

Asiatique
ICONSIAM A Magical Loi Krathong upon the Chao Phraya River
ICONSIAM includes one of the largest shopping malls in Asia. Ready to enjoy the realm of shopping for local Thai products. and enjoy a variety of restaurants with Thai dance performances. 
30 Public Parks
In 2021, there were 30 public parks open to locals and visitors to launch their krathongs. Some of the most popular parks to celebrate include Lumpini Park, Benjasiri, Benjakitti Park, and King Rama 9 Park.
Hotels Celebrating Loy Krathong 
1) 'The River of the Glorious Siam' Event at the Shangri-La Hotel
Celebration activities: a vigorous, long-drum parade, classical Thai dances and the 'Miss Noppamas' beauty pageant, a firework display over the river.
More information and reservations: call 02-236-7777 or email restaurants.slbk@shangri-la.com.
2) Loy Krathong at Capella Bangkok 
Celebration activities: Thai dancing and live music, decorate your own eco-friendly krathongs and release them on the river, Loy Krathong-themed desserts.
More information and reservations: call 02-098-3888 or email cote.bangkok@capellahotels.com
3) Loy Krathong Festival at the Mandarin Oriental, Bangkok
Celebration activities: an international buffet dinner, a krathong-making workshop, traditional Thai activities, and a firework display
More information and reservations: call 02-659-9000, email mobkk-festive@mohg.com
Thailand Group Tour
4) Three Riverside Experiences at Anantara Riverside Bangkok Resort
Celebration activities: 'A moonlit celebration on Manohra Cruises' (live Khim music on the river), 'Embracing the ritual at Longtail by the River' (a culinary celebration), 'Loy Krathong celebration with a Polynesian twist at Trader Vic's' (BBQ dishes, seafood buffet)
More information and reservations: call 02-476-0022 or email riversidedining@anantara.com.
5) Loy Krathong Celebration at The Peninsula Bangkok
Celebration activities: a one-night accommodation in a deluxe room, Loy Krathong Dinner accompanied by the 'Miss Noppamas' beauty pageant, floating krathongs, and a firework display
More information and reservations: call 02-020-2888, email diningpbk@peninsula.com, Line @peninsulabangkok.
6) the Santi Chai Prakan Public Park
Celebration activities: krathong making, Thai cooking, floral garland making, fruit carving, banana stalk carving, Khon mask making, cultural performances
7) Loy Krathong Sparkling Set Dinner at Sirimahannop
Celebration activities: indulge in the three-course meal while watching the sunset and soaking up views of the river, release one eco-friendly krathong
More information and reservations: call 02-059-5999 or email sirimahannop@marriott.com.
Things to Know for Joining the Celebrations of Loy Krathong 
1. Those in Bangkok celebrating Loy Krathong will need to abide by "new normal" measures which include showing proof of vaccination or taking a rapid antigen test to enter venues approved to hold the celebrations. All visitors must be fully vaccinated against the Covid-19 vaccine or test negative for Covid-19 within the past 72 hours. All visitors to the practice will be expected to comply with Universal measures such as social distancing, washing hands, checking temperature, and wearing face masks.
2. Fireworks and sky lanterns are not permitted to be sold or used.
3. People are encouraged to use krathongs (floating baskets) made from natural materials, such as banana leaves, banana trunks, or bread to reduce the waste. 
Why Travel with Asia Highlights During the Pandemic
Tailor-made experience: All of your ideas/needs will be carefully considered to create your ideal trip.
Worry-free planning: Your 1:1 travel consultant in Asia will take all the uncertainty out of your planning, helping you navigate any travel restrictions. 
No-risk booking: 100% refund policy! (up to 14 days before departure)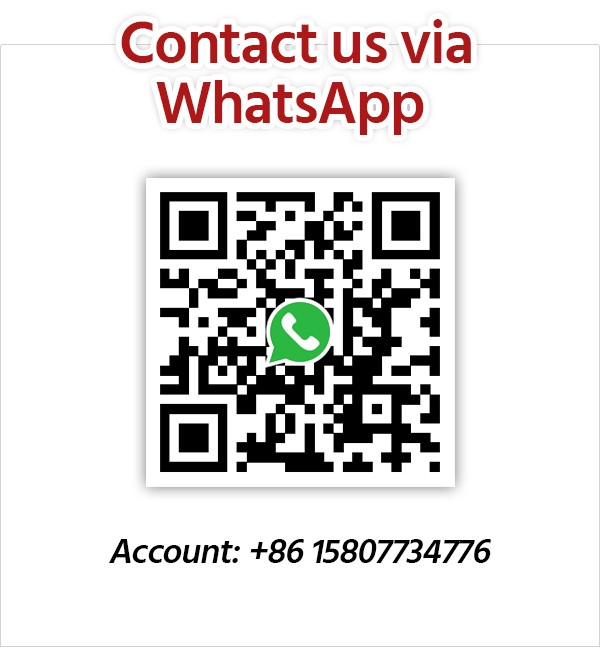 Get Inspired with Our Sample Itineraries
At Asia Highlights, we create your kind of journey — your dates, your destinations, at your pace. You can have any trip tailor made for your travel.
More Travel Ideas and Inspiration