Located on the east coast of Thailand (the Gulf of Thailand), Koh Samui has three seasons: the hot, rainy, and cool (warm) seasons.
The coolest month is December with an average low of 25°C (78°F) and high of 29°C (85°F), so it is still warm then. The driest month is February with almost no rainfall, while being not too hot — another of the best months.
The hottest month is May, with an average high of 33°C (91°F) and low of 27°C (80°F). The highest rainfall comes in October and November — the worst months.

Best Times to Visit Koh Samui
Although Koh Samui is a year-round destination, the best times to visit Koh Samui weather-wise are from December to February. The weather is not-so-hot and mostly sunny, which is very suitable for sightseeing and water sports.
December is the peak travel season in Thailand, especially during the "Western" holiday season (the Christmas / New Year's break).  Hotels are easily booked up, and tour costs go up accordingly. Due to the high demand, you're suggested to prepare your tour at least 3 months in advance.
Another best time to visit Koh Samui is from July to September. Thailand's west coast (e.g. Phuket) suffers from monsoon storms during that period, while the east coast, where Koh Samui is located, is far less affected. Thus, Koh Samui is preferred by beachgoers for traveling in those months.
March and April, though they are hot, are still suitable for many water sports, like snorkeling and diving because of the calm sea.
You will find big discounts if you travel between October and November (and in early December) due to the rainy season. It is usually the cheapest time of year to go to Koh Samui.
Recommended Itinerary
What Our Customers Said
We had an amazing trip to Thailand

We had an amazing trip to Thailand with Asiahighlights. Every detail was perfectly organised and we always had an instant customer support service in case of any issues.

More

bugra t, Nov 2022

Great experience!

Bella was very helpful and responsive to all our questions. They handled all the arrangements very professionally and we had a wonderful time! We would definitely recommend and use them again!

More

Christie, Nov 2022

I contacted to Bella from Asia Highlights

I contacted to Bella from Asia Highlights that to buy tickets to Yi Peng Festival in Chiang Mai when i was in my country.She helped me very much.You can trust this agency, and i advice Bella as the best!!

More

Elena, Nov 2022

I had booked Chiang Mai Yi Peng Sky Lantern Festival

I had booked Chiang Mai Yi Peng Sky Lantern Festival with Asia Highlight Travel, my travel advisor was Bella Kiu, the experience was great, got my tickets , communication was seamless.

More

Siskazi Lindeni, Nov 2022

Thank you Iris Wang & Bella Liu

I thought "no hope" in getting the tickets to Yee Peng Festival organize by CAD. Fortunately, together with Bella Liu, I managed to secure all our tickets. No one left behind. This trip to Chiang Mai will be a memorable one.

More

Little Puppy, Nov 2022

Very accommodating and helpful

Bella was super helpful in getting my ticket to the Yi Peng festival exchanged and was very accommodating. Quick and easy transaction and received ticket within 24 hours. Good communication throughout the process.

More

Helen Powell, Nov 2022

Very accommodating and helpful

Asia Highlights as a whole is also very informative and contains helpful advice that has helped me plan my travels in Thailand.

More

Helen Powell, Nov 2022

You are in safe hands

Albee was an absolute pleasure to work with. She responded to my suggestions readily to find suitable alternatives for my 2 week trip to Thailand with my wife. She answered all my questions promptly and thoroughly.

More

RJ, Oct 2022
The Worst Times to Visit Koh Samui
October and November are the rainiest months, with an average of 18 rainy days each. If you don't like the rain, then this is the period you should avoid.
But one good thing is that there are fewer people. The rainfall usually hits in the late afternoon or early evening. So, it wouldn't affect your whole visit.
>>>Thailand's Rainy Season: When It Is and 5 Best Places to Go
Peak Season in Koh Samui (December to February)

The most popular time to travel to Koh Samui is from December to February with its comfortable, drier weather.
The nice weather brings more travelers and also higher prices.
December — Coolest Month
Average low/high temperature: 25/29°C (78/85°F)
December in Koh Samui is the coolest month with some heavy rain showers. But they don't affect holidays much. The rain showers bring refreshing and cool air and are soon gone.  
Relaxing in a beach chair or hammock, sunbathing, or taking an evening walk on the beach is pleasant.
Koh Samui is a popular destination for Christmas holidays. There are beach parties and celebrations in many resorts.
Recommended Itinerary
January — Cool and Sunny
Average low/high temperature: 25/30°C (78/85°F)
January is dry and warm with bright sunshine. The good weather is very suitable for all kinds of water sports, like swimming, kayaking, snorkeling, diving, and surfing.
>>>A Guide to the Beaches in Ko Samui
February — Sunniest
Average low/high temperature: 26/31°C (79/87°F)
February is Koh Samui's driest month. The days are mostly clear and bright. The weather is warm but not too hot. All kinds of sightseeing and outdoor activities are at their most suitable.
>>>Top 5 Things to Do in Koh Samui
Shoulder Season in Koh Samui (March to June)

A beach resort in Koh Samui
Koh Samui starts getting hotter from March and moderate rains arrive in May. March and April are still good for a visit — bright with low rainfall.
March — Still Sunny
Average low/high temperature: 27/32°C (80/89°F)
Although March becomes hotter, it still a good month for a visit to Koh Samui. In March, Koh Samui has relatively fewer tourists. The monsoon rain has not yet come. The sea is calm and very suitable for water activities.  
April — Hot
Average low/high temperature: 27/32°C (81/90°F)
April in Koh Samui is about the same as March: low rainfall and quite hot.
Songkran Festival (Thai New Year) falls on April 13–15. Water "battles" are the main activity. People attack each other with spray guns to express good wishes… and also disperse the heat.
May — Hot and Wet
Average low/high temperature: 27/33°C (81/91°F)
May is the hottest month in Koh Samui, and rainfall begins to increase in May. You may feel it's a little too muggy with the hot and wet weather.
Air-conditioned places can be a good choice to ease the discomfort, like at a beach resort, shopping malls, or cafés.
June — Staying Hot
Average low/high temperature: 27/32°C (81/90°F)
The weather in June in Koh Samui is much the same as in May, just slightly less rainy.
At the end of June, many schools begin their summer vacation. You will see some parents with their children on holiday there.
Second Peak Season in Koh Samui (July to September)

Koh Tao, an island near Koh Samui
From July to September, Koh Samui is one of the areas less affected by the monsoon.  Thus, it becomes many travelers' choice for a Thai beach holiday.
Compared to Phuket, Koh Samui is still mostly sunny during this time of year, with plenty of water activities available.  
July — Sunny, Some Showers
Average low/high temperature: 27/32°C (80/89°F)
July in Koh Samui is mostly sunny. July is the summer vacation and you can expect many travelers from all over the world.
July is also the season for many honeymooners. Koh Samui's romantic vibe and stunning scenery offer couples an ideal wedding/anniversary destination.
 >>>8 Best Places for Honeymoons/Anniversaries in Thailand
Recommended Itinerary
August — Still Sunny with Isolated Showers
Average low/high temperature: 27/32°C (80/89°F)
The weather in August stays the same as in July. Most days are bright. There may be some rainy days, but they only contain short-lived showers.
Outdoor activities like snorkeling are still suitable. Exploring markets and taking a Thai cooking class are also great options that are less affected by a shower.
>>>7 Local Markets and Walking Streets in Koh Samui
September — Fine Weather
Average low/high temperature: 27/31°C (80/88°F)
Sunny days prevail in the first half of September in Koh Samui. The end of summer vacation also makes it a little quieter.
There will be more rain in September than in August, but overall, there will still be more sunny days than rainy days in September.
Low Season in Koh Samui (October to November)

October and November are the rainy season in Koh Samui, which arrives later than in most parts of Thailand.
The rainy season sees fewer visitors, making travel costs relatively affordable.
October — Cloudy and Rainy
Average low/high temperature: 27/32°C (81/90°F)
Though October is the beginning of the rainy season, heavy rainfall mainly arrives during the second half the month. It rains in the form of short afternoon thunderstorms, and it's cloudy most of the time.
November — Rainiest Month
Average low/high temperature: 27/32°C (81/90°F)
Monsoonal rainfall is at its peak in November in Koh Samui. You would see frequent heavy downpours/thunderstorms.
Water sports are not practicable/safe in these rainy and windy days. The sea can be very rough. Indoor activities, like a Thai spa or a cooking class, are recommended.
Popular Koh Samui Tours
We can create an ideal Koh Samui trip for you based on your group size, time, budget, interests, preferences, and other requirements. Contact us.
Or you may want to use one of our popular itineraries as a starting point: 
Why Travel with Asia Highlights During the Pandemic
Tailor-made experience: All of your ideas/needs will be carefully considered to create your ideal trip.
Worry-free planning: Your 1:1 travel consultant in Asia will take all the uncertainty out of your planning, helping you navigate any travel restrictions. 
No-risk booking: 100% refund policy! (up to 14 days before departure)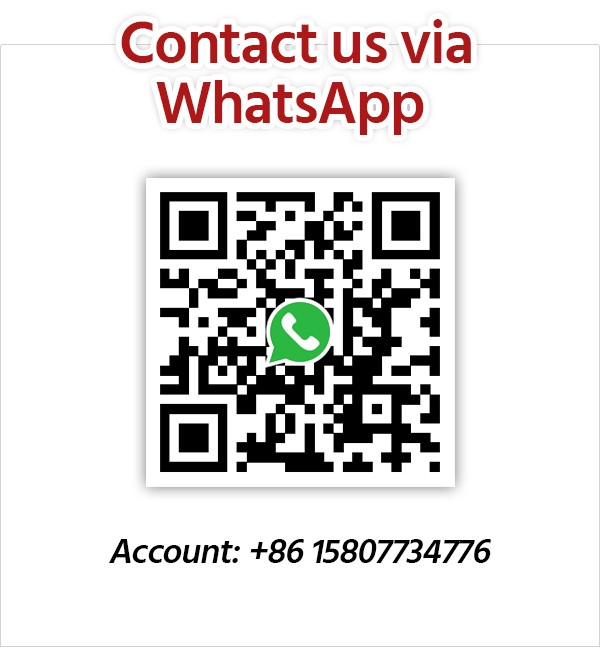 Get Inspired with Our Sample Itineraries
At Asia Highlights, we create your kind of journey — your dates, your destinations, at your pace. You can have any trip tailor made for your travel.
More Travel Ideas and Inspiration