Chiang Rai is located in the northern part of Thailand. There are many ways of getting to Chiang Rai, but the two most popular ways people usually take is by plane from Bangkok or by car from Chiang Mai. There are many ways to get around in Chiang Rai, such as by tuk-tuk, motorcycle, car, bicycle, taxi, and even on foot!
This is a summary about transport options to and around this northernmost city of Thailand.
Quick Facts
It takes around one hour to fly from Bangkok to Chiang Rai.
There are more than 20 flights a day flying from Bangkok to Chiang Rai, with airlines like Thai Airways, Bangkok Airways, Thai Lion Air, and China Eastern Airlines.
Mae Fah Luang Chiang Rai International Airport is 8 km from downtown Chiang Rai.
Driving from Chiang Mai to Chiang Rai takes about three hours.
Chiang Rai is a small nice city, so you will have many transportation options, from traditional ones like tuk-tuks and samlors, to modern ones like taxis and private cars to get around in the city.
8-Day Northern Thailand Discovery:
Recommended Itinerary
How to Get to Chiang Rai
There are two popular ways to get into Chiang Rai.
The first one is by taking a direct flight from Bangkok to Chiang Rai which takes around one hour.
The second one is by driving a car from Chiang Mai to Chiang Rai which takes around three hours.

1. Getting from Bangkok to Chiang Rai by Air (US$30–200, 1½ Hours)
Most people will visit Chiang Rai after they finish their touring in Bangkok.
There are more than 20 flights from Bangkok to Chiang Rai every day. Some of the popular airlines are Thai Airways and Bangkok Airways as well as some budget airlines, such as Thai Lion Air, Thai AirAsia, and Nok Air.
Option 1. Boutique Airlines
The ticket price from Bangkok to Chiang Rai when traveling with Thai Airways is about US$100–200. Please note there is no fee for carry-on baggage up to 7 kilograms and there is no fee for hold baggage up to 20 kilograms. The prices stated by Thai Airways and Bangkok Airways include your baggage allowance and free drinks.
Option 2. Budget Airlines
Flights with Bangkok Airways and Thai AirAsia cost about US$30–60 but you need to pay extra for food and drinks as well as your checked baggage allowance.
Important: Budget airlines normally have a free 7 kilogram carry-on baggage allowance. For any baggage that exceeds this weight and that needs to be checked in, don't forget to go to the airline's official website to purchase extra baggage allowance at least 4 hours before departure. This is essential if you don't want to pay at the check-in counter where the charges will be three times higher than they are online.
Learn more about the best 8 domestic airlines in Thailand you should choose from and discover each of their pros and cons, including the baggage allowance details. Read all you need to know about domestic flights in Thailand.
Don Mueang Airport and Suvarnabhumi Airport in Bangkok
You need to pay attention to the two different airports in Bangkok — Don Mueang (the old airport) and Suvarnabhumi (the new airport). If transferring between the airports, please make sure you have enough time to go to the other airport.
For your information, if taking a taxi from Don Mueang to Suvarnabhumi you will need more than one hour. However, if Asia Highlights will arrange your itinerary, they will do so meticulously, so that you won't have to worry about times.
From Bangkok you will arrive at Mae Fah Luang Chiang Rai International Airport (IATA airport code: CEI). This International Airport is located 8 km from the city center. You can reach downtown Chiang Rai in about 30 minutes by car.
You could take a taxi for about US$ 7 or, if you book with us, we will arrange a private car to send you to the hotel. The Asia Highlights tour guide will pick you up at the exit door of Mae Fah Luang arrival hall and will bring a sign with your name on it.
2. Getting from Chiang Mai to Chiang Rai (3 Hours)
By private transfer: Getting into Chiang Rai from Chiang Mai can be done in about three hours by car. Asia Highlights will provide a comfortable private car, along with a professional friendly tour guide and driver to pick you up in Chiang Mai and take you to your hotel in Chiang Rai. This is the most comfortable way.
By public bus (not recommended): You can also use a bus from Chiang Mai. However, we would not recommend this, since there have been a fewreports of bus crashes in the last few years and it's uncomfortable at all.
10-Day Best of Thailand with Koh Samui:
Recommended Itinerary
The Best Ways to Get Around Chiang Rai
Chiang Rai is quite a small, nice city to explore. You can find many means of transportation to get around Chiang Rai. From traditional means of transportation such as tuk-tuks and samlors, to modern popular ones, such as taxis, buses, motorcycles, and so on. You can also rent a car or even walk to get around the city.
Here we present some of the transportation choices to get around Chiang Rai.
1. By Private Car (Recommended)
Using a private car in Chiang Rai is more flexible and comfortable than using other transportation. Because Chiang Rai is located in a more mountainous area than other cities, the town has many curvy roads, and some other transportation cannot reach many top attractions in remote areas. Asia Highlights recommend you use a private car to connect from one spot to the other on your day itinerary.
2. By Samlor and Tuk Tuk
Chiang Rai is popular with its traditional local means of transportation, namely tuk-tuks and samlors. A tuk-tuk is a three-wheeled motorized vehicle used as a taxi in town, while a samlor is the simplified version of the tuktuk, it is a three-wheeled human powered vehicle. These three-wheeled vehicles are good and fun for a short distance trip (20 minutes or so) in town. The first picture below is of a tuk-tuk and the second one is of a samlor.
3. By Bicycle
Riding a bicycle in the countryside is an interesting experience when you are in a small town. You can enjoy the fresh air and amazing landscape while cycling. Besides, you can also discover the beautiful local life and plants along the way. Cycling is fun for a short time, maybe for one hour or two.
4. By Foot
Walking is a fun way to explore the town after a day outing. By walking you can leisurely enjoy the local night atmosphere in peaceful Chiang Rai. You can stroll around the local markets and look for souvenirs and street food. Taking pictures with the city at night in the background should also be on your list of things-to-do in Chiang Rai.
5. By Taxi (Only Recommended from the Airport to the Town)
Many people use taxis only for taking them from the airport to the town center. Apart from that, they will try other local transportation such as tuk-tuk or samlor.
Explore Chiang Rai with Asia Highlights
Asia Highlights want our clients to have a pleasant experience in Chiang Rai. We will help you arrange your flight, find a hotel that suits you best, provide a professional tour guide and a private comfortable car, as well as any other support you may need in your trip. Of course, Asia Highlights will also present you with holistic knowledge about the city as soon as you step foot in it. This will make your journey more meaningful.
13-Day Essence of Thailand Tour
14-Day Myanmar and Thailand Essence Tour
15-Day Myanmar, Thailand and Bali Honeymoon
You might like to read
Top Things to Do in Chiang Rai
Why Travel with Asia Highlights During the Pandemic
Tailor-made experience: All of your ideas/needs will be carefully considered to create your ideal trip.
Worry-free planning: Your 1:1 travel consultant in Asia will take all the uncertainty out of your planning, helping you navigate any travel restrictions. 
No-risk booking: 100% refund policy! (up to 14 days before departure)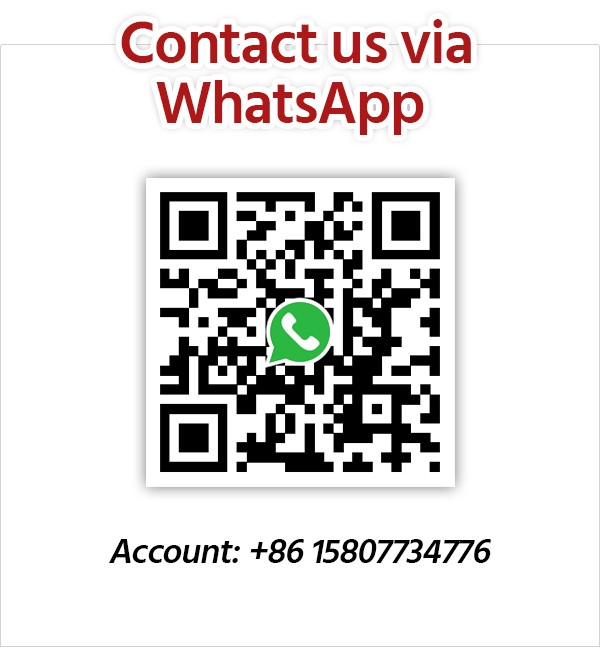 Get Inspired with Our Sample Itineraries
At Asia Highlights, we create your kind of journey — your dates, your destinations, at your pace. You can have any trip tailor made for your travel.
More Travel Ideas and Inspiration