Bangkok is an incredible city full of both modern and traditional examples of Thai culture. While the city is a must-see item on every traveler's list, sometimes it's good to take a break from the traffic and heat.
The area surrounding Bangkok is full of hidden treasures that make for a perfect day trip or overnight getaway. This article describes some of our personal favorites around the Bangkok area apart from 15 must-dos in Bangkok.
From national parks to peaceful islands and historic cities, there are plenty of interesting places within easy access of Bangkok. Some of the best places near Bangkok are around 3-5 hours away, but they are worth the effort of getting there.
1.Khao Yai National Park: a Must for a Family Getaway
Khao Yi National Park is a UNESCO World Heritage site and the 3rd largest national park in Thailand. It contains one of Thailand's largest monsoon forests and is famous for its diverse wildlife.
While trekking through the park visitors can catch glimpses of elephants, bears, leopards, Asian deer, otters, and many of the 300 migratory birds that call Khao Yi their home.
During the day, visitors can trek to two famous waterfalls, Haew Suwat and Haew Narok, or take in the beauty of the forest around them. The park also offers guided night safaris, during which visitors can see some of the resident nocturnal animals.
We suggest spending at least two days at Khao Yi, to take full advantage of everything the park offers.
Getting there. Khao Yi can be reached in 3 hours by private car or in 4-5 hours by bus.

Recommended Itinerary
2. Damnoen Saduak Floating Market: a Great Attraction Despite Being Touristy
Damnoen Saduak is one of the most popular floating markets in the Bangkok area and it's easy to see why. The market has existed for over 100 years and is packed with history and vibrancy that visitors adore.
The 32-kilometer-long canal is filled with wooden boats overflowing with colorful food and souvenirs. Here, visitors can buy keepsakes and gifts, eat some delicious food, and take in the atmosphere of this ancient Thai tradition. It's also a great place to practice your bartering skills.
Getting there. The market can be reached in 2 to 3 hours by cab or private car.

Floating Market
What Our Customers Said
We had an amazing trip to Thailand

We had an amazing trip to Thailand with Asiahighlights. Every detail was perfectly organised and we always had an instant customer support service in case of any issues.

More

bugra t, Nov 2022

Great experience!

Bella was very helpful and responsive to all our questions. They handled all the arrangements very professionally and we had a wonderful time! We would definitely recommend and use them again!

More

Christie, Nov 2022

I contacted to Bella from Asia Highlights

I contacted to Bella from Asia Highlights that to buy tickets to Yi Peng Festival in Chiang Mai when i was in my country.She helped me very much.You can trust this agency, and i advice Bella as the best!!

More

Elena, Nov 2022

I had booked Chiang Mai Yi Peng Sky Lantern Festival

I had booked Chiang Mai Yi Peng Sky Lantern Festival with Asia Highlight Travel, my travel advisor was Bella Kiu, the experience was great, got my tickets , communication was seamless.

More

Siskazi Lindeni, Nov 2022

Thank you Iris Wang & Bella Liu

I thought "no hope" in getting the tickets to Yee Peng Festival organize by CAD. Fortunately, together with Bella Liu, I managed to secure all our tickets. No one left behind. This trip to Chiang Mai will be a memorable one.

More

Little Puppy, Nov 2022

Very accommodating and helpful

Bella was super helpful in getting my ticket to the Yi Peng festival exchanged and was very accommodating. Quick and easy transaction and received ticket within 24 hours. Good communication throughout the process.

More

Helen Powell, Nov 2022

Very accommodating and helpful

Asia Highlights as a whole is also very informative and contains helpful advice that has helped me plan my travels in Thailand.

More

Helen Powell, Nov 2022

You are in safe hands

Albee was an absolute pleasure to work with. She responded to my suggestions readily to find suitable alternatives for my 2 week trip to Thailand with my wife. She answered all my questions promptly and thoroughly.

More

RJ, Oct 2022
3.Ayutthaya: Offering More History Than Bangkok
Ayutthaya was the ancient capital of Siam from 1350 to 1767, when it was invaded by the Burmese. Once the country's grandest city, today, it is still impressive but in a different way. Ayutthaya is now known for its large expanse of breathtaking and picturesque ruins.
Many visitors see Ayutthaya via a day-trip, but it is also possible to stay overnight, to make time to explore the entire area. A great way to explore the ancient city and crumbling monuments is by renting a bicycle.
Getting there. Take a minibus or car to reach Ayutthaya within an hour, or take a train from Hualamphong Railway Station for a more scenic 2-hour journey through the countryside.

7-Day Central Thailand Exploration:
Recommended Itinerary
4. Kanchanaburi: a Popular, Medium-Rated Getaway
Kanchanaburi is a small town on the outskirts of Bangkok which is the perfect place if you love history. The town is renowned for being the location of the real Bridge Over the River Kwai and for inspiring the French novel and war film of the same name.
This famous bridge is part of the infamous "Death Railway" which was constructed by Allied POWs during WWII.
Once you've spent your day visiting the historical sites, you can get close to nature by exploring the beautiful Erawan National Park, famous for its breathtaking seven-tiered waterfall.
Getting there. The most popular way to get to Kanchanaburi is by bus or train. Buses and mini-buses often depart from Thonburi Station and can take anywhere from 2-5 hours, depending on traffic. There are two trains to Kanchanaburi every day and they take around 3 hours.

5. Maeklong Railway Market: a Great Attraction Despite Being Touristy
While Thailand is full of bustling and beautiful markets, the Maeklong Railway Market might be one of the most unique and exciting.
What makes this market so interesting is that the railway is in the center of the market and many shopkeepers actually set up their stands on the tracks. Every time a train comes through, shopkeepers pick up their stalls and move to the side until it passes.
Maeklong Railway Market is a great place to shop, but also to find a place to sit and watch, as locals prepare several times a day for a train to pass through.
Getting there. Maeklong can be reached in 1.5 to 2 hours by bus or train.

10-Day Island Hopping Tour around Eastern Thailand:
Recommended Itinerary
6. Koh Samet: the Nearest Beach Option to Bangkok
If you're in Bangkok and wanting to reach a beautiful beach quickly, then Koh Samet is the perfect place. With white sandy beaches and turquoise waters, Koh Samet is a great place for relaxing and catching some sun.
Or if you're the type of person who doesn't like lying in the sun, Koh Samet also has a thriving nightlife, with many tours and much beach equipment to keep you busy.
Getting there. First, take a 4-hour bus ride from Bangkok and then take a 40-minute ferry from Ban Phe Pier. If you take a private car, you can reach the pier in 3 hours.

7. Hua Hin: a Good Choice If You Don't Have Time for Phuket
Hua Hin, 4 hours southwest of Bangkok, is one of the country's most popular beaches, due to its long stretch of white sand, exciting markets, fancy resorts, and thriving nightlife.
It is highly developed and commercial, very easy to reach from Bangkok, and provides a great opportunity to try out some seafood or get out on a golf course.
The town is very busy on the weekends, so if you are visiting at that time it is important to make your reservations in advance.
Getting there. Take a bus or train to reach Hua Hin in 3 to 4 hours. Trains are sometimes more convenient, because there are no transfers and you arrive in the center of the city.

8-Day Thailand West Coast Island Hopping Tour:
Recommended Itinerary
8. Koh Chang: an Overlooked Island Bordering Cambodia
Koh Chang is one of Thailand's gems and it is surrounded by a group of smaller islands that you can either stay on or book a day trip to visit. Koh Mak, Koh Kood, and Koh Wai are certainly worth exploring if you have a few days spare. From Koh Chang, you can see Cambodia not far away over the sea.
There are not many tourists on the beaches or surrounding islands, so you will likely find yourself on white sandy beaches surrounded by crystal clear waters that you can enjoy practically all to yourself. The island is perfect for a 3- or 4-day getaway and it has plenty of restaurants providing on-beach dining and serving seafood plus Thai and Western cuisine. There are also plenty of watersports as well as island tours there. The prices and number of people on the island are much lower compared to Koh Samui, Koh Lanta, Krabi, Hua Hin, and Phuket.
Getting there: If you don't have an issue with a 6-hour journey to the beach, then Koh Chang is worth it. Most companies will pick you up from your hotel at a set time to drive down to the ferry port so that you can catch a ferry over to Koh Chang.

9. Phetchaburi: Off the Beaten Path
Phetchaburi, or Phet Buri, is a small town a few hours outside Bangkok famous for its beautiful temples, palaces, and natural wonders. Although it is a popular destination among Thai travelers, this town is largely undiscovered by foreign travelers, making it even more fun to explore.
While you are there you can visit the narrow waterways, riverside markets, old teak shop-houses, and just take in the peaceful atmosphere of this relaxed temple town.
Getting there. Phetchaburi can be reached in 2 to 3 hours by bus or train from Bangkok.

8-Day Northern Thailand Discovery:
Recommended Itinerary
10. The Ancient City in Samut Prakan: a Half-Day Pastime for a History Fan
Only 30 kilometers outside Bangkok, the Ancient City is perfect for visitors who only have an afternoon to spare but still want to spend some time away from the city.
The Ancient City is an open-air museum shaped like Thailand and showcasing many important Thai architectural wonders including temples, palaces, and ruins of ancient cities. The replicas in the Ancient City are precise in detail and are built to be 1/3 the size of the original structures.
It's a great place for fun photos and also for a nice walk through the beautifully kept grounds of the museum.
Getting there. Take the Skytrain to On Nut Station. Then you can easily switch to a taxi and tell the driver you want to visit the Ancient City or Muang Boran. You can take a taxi the whole way, but many times the Skytrain is faster, because it avoids the city traffic.

11.Saraburi: Off the Beaten Path
Not many people consider Saraburi to be a tourist destination, which is good if you are looking for a quiet and authentic Thailand experience. It is about 110 kilometers (68 miles) to the northeast of Bangkok and, despite the short journey, it is a far cry from the hustle and bustle of the city.
The town is set in a beautiful rural countryside area surrounded by rice paddies, a national park, forests, and temples. The culture there is laid-back and very authentic, which will come as a breath of fresh air if you have arrived from Bangkok.
When you are there, you are actually spoiled for choice with the temples, Wat Phra Phutthachai and Wat Phra Phutthabat, as well as day trips to the natural caves or around the local rice paddies. You should also plan to visit Chet Sao Noi Waterfall National Park and Namtok Samlan National Park.
Getting there: The best and most comfortable way to get to Saraburi is by taxi. The journey is between 1? and 2 hours and will cost you about 1,500 to 2,000 baht (US$50-65). You can also get there by train from Hua Lamphong, which takes about 2 hours. A bus from Mo Chit 2 will cost about 80 baht (US$3) and will also take 2 hours.

12-Day Thailand Family Holiday:
Recommended Itinerary
12. Lopburi: Monkey City
Lopburi is known as Monkey City because there are more monkeys than dogs and cats wandering around the city. The city is located 3 hours to the north of Bangkok and is situated in the Chao Phraya Basin. When you visit the city itself, you should plan to visit one of the many Khmer-era temples, King Narai's Palace, Pa Sak Jolasid Dam, Wang Kan Lueang Waterfall, and then Phra Prang Sam Yod where you can interact with monkeys.
You could, in fact, fit in a 1-day visit to Lopburi as well as a day in Ayutthaya if you plan your journey well enough or get the right tour as both cities are close to each other. Saraburi and Bridge over the River Kwai are also close by.
Getting there: Traveling in a minivan is one way to get to Lopburi or, if you don't mind spending about 2,500 to 3,000 baht (US$80-100), you can take a private taxi. Another easy way to get to Lopburi is taking a 2-hour train journey from Bangkok's Hua Lamphong station.

13. Pran Buri: an Up-and-Coming and Unspoiled Attraction
Pran Buri is an up-and-coming tourist destination that's still unspoiled by tourism. It is a small fishing town with very few foreign visitors. The highlight of the town is its extremely quiet, long, and lush beach with yellow sand and blue waters. It is so long that you will practically have an entire section of the beach to yourself.
Adding to this, the infamous Pran Buri River runs through the town and you can book a fishing trip on the river. Pran Buri National Forest Park is also worth a visit. Another thing that makes Pran Buri even more pleasant is that the hotels there are well spread out instead of being stacked on top of each other, and they are all very reasonably priced.
Getting there: You have several options to get to Pran Buri. Minibuses run from Mo Chit and Ekkamai bus terminals. Alternatively, you can hire a private taxi. Both modes of transport take roughly 3 hours to get there. You can also take a train from Hua Lamphong, which will take about 5 hours.

14. Pratumnak Hill: the High-End Area of Pattaya
Pratumnak Hill is the high society area of Pattaya. In fact, it is situated in between Pattaya Beach and Jomtien Beach on the hill that separates these two vastly different sides of the city. What makes Pratumnak so different from the rest of Pattaya is its classy clifftop restaurants and bars. If you do visit Pattaya, then this is the perfect place for singles, couples, and families.
There are plenty of high-end hotels there as well as pool villas for rent. Pratumnak also has its very own beach hidden away with a cove at the bottom of a steep cliff face. If you do happen to visit Pratumnak Hill, then you are likely going to spend the majority of your time either swimming and dining at Pattaya Park or at the Sky Gallery, which is situated at the top of the cliff above the beach.
The Sky Gallery comes highly recommended and has an incredible view of the sea, looking directly at Koh Larn. It is perfect for wining and dining as well as watching the sunset in a very romantic setting. There are also a host of beachside restaurants there too.
Getting there: There is a bus from Suvarnabhumi Airport that takes 2? hours and costs just 120 baht (US$4). Taxis to Pratumnak are relatively inexpensive at 2,000 baht (US$65) for a 2-hour journey. Other modes of transport include catching a bus from Ekkamai or Mo Chit to Pattaya Bus Station and then getting a taxi.

Tour Bangkok Your Way with Us
Get exactly what you're looking for from your trip with our help. At Asia Highlights we understand that every traveler wants something slightly different from their journey, and we are experts in delivering the dream trip to each customer. Send us an e-mail to get started!
Why Travel with Asia Highlights During the Pandemic
Tailor-made experience: All of your ideas/needs will be carefully considered to create your ideal trip.
Worry-free planning: Your 1:1 travel consultant in Asia will take all the uncertainty out of your planning, helping you navigate any travel restrictions. 
No-risk booking: 100% refund policy! (up to 14 days before departure)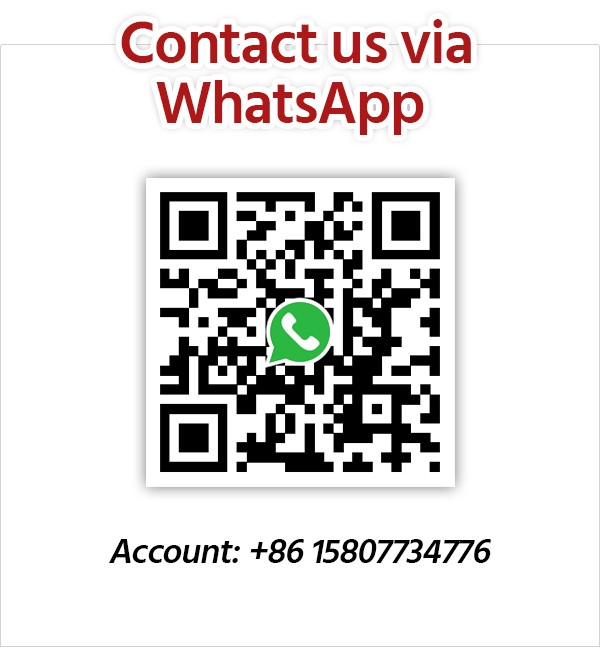 Get Inspired with Our Sample Itineraries
At Asia Highlights, we create your kind of journey — your dates, your destinations, at your pace. You can have any trip tailor made for your travel.
More Travel Ideas and Inspiration