Bangkok has a tropical monsoon climate and generally remains hot and humid throughout the year. Bangkok has three seasons: hot, rainy, and "cool" and dry.
The coolest and driest months are December and January, with almost no rainfall and an average low of 22°C (72°F) and high of 31°C (88°F), so still warm, but not so hot.
The hottest month is April, with an average high of 35°C (95°F) and low of 27°C (80°F). The high rainfall starts around mid-May and reaches its maximum in September.

Best Times to Visit Bangkok
Though Bangkok is a year-round destination, the best time to visit Bangkok weather-wise is from November to February. The weather is not-so-hot and mostly sunny, which is very suitable for sightseeing.
You will find big discounts if you travel between June and October due to the rainy season. It is usually the cheapest time of year to go to Bangkok.
If you want to experience Thailand's top festivals, then come in April or November, which are the months for Thai New Year (a.k.a. Songkran Festival) and Loy Krathong respectively.
In the middle and end of the year, Bangkok, the shopping paradise, offers attractive discounts at major shopping malls.
What Our Customers Said
We had an amazing trip to Thailand

We had an amazing trip to Thailand with Asiahighlights. Every detail was perfectly organised and we always had an instant customer support service in case of any issues.

More

bugra t, Nov 2022

Great experience!

Bella was very helpful and responsive to all our questions. They handled all the arrangements very professionally and we had a wonderful time! We would definitely recommend and use them again!

More

Christie, Nov 2022

I contacted to Bella from Asia Highlights

I contacted to Bella from Asia Highlights that to buy tickets to Yi Peng Festival in Chiang Mai when i was in my country.She helped me very much.You can trust this agency, and i advice Bella as the best!!

More

Elena, Nov 2022

I had booked Chiang Mai Yi Peng Sky Lantern Festival

I had booked Chiang Mai Yi Peng Sky Lantern Festival with Asia Highlight Travel, my travel advisor was Bella Kiu, the experience was great, got my tickets , communication was seamless.

More

Siskazi Lindeni, Nov 2022

Thank you Iris Wang & Bella Liu

I thought "no hope" in getting the tickets to Yee Peng Festival organize by CAD. Fortunately, together with Bella Liu, I managed to secure all our tickets. No one left behind. This trip to Chiang Mai will be a memorable one.

More

Little Puppy, Nov 2022

Very accommodating and helpful

Bella was super helpful in getting my ticket to the Yi Peng festival exchanged and was very accommodating. Quick and easy transaction and received ticket within 24 hours. Good communication throughout the process.

More

Helen Powell, Nov 2022

Very accommodating and helpful

Asia Highlights as a whole is also very informative and contains helpful advice that has helped me plan my travels in Thailand.

More

Helen Powell, Nov 2022

You are in safe hands

Albee was an absolute pleasure to work with. She responded to my suggestions readily to find suitable alternatives for my 2 week trip to Thailand with my wife. She answered all my questions promptly and thoroughly.

More

RJ, Oct 2022
The Worst Times to Visit Bangkok
Located in the tropics, Bangkok can be scorching and humid on some days, which would be the worst time to visit if you can't stand that sort of weather.
April and May are times to avoid if you don't like scorching heat and a muggy feeling.
September to early October is the rainiest time. If you don't like the rain, then this is the period you should avoid.
However, at those times you can find the most favorable prices and enjoy less-crowded attractions.
The heat can also be avoided as much as possible by organizing your schedule wisely.
Although rain is a bit of a nuisance, it usually rains in the late afternoon or early evening. So, it wouldn't affect your whole visit.
>>>Thailand's Rainy Season: When It Is and the 5 Best Places to Go
Peak Season in Bangkok (November to February)

The Grand Palace
The most popular time to travel to Bangkok is from November to February with its comfortable weather. However, it also brings higher trip costs and large number of travelers.
Bangkok in November — Comfortable with Little Rain
Average low/high temperature: 24°C/32°C (76°F/89°F)
With nice weather conditions, November is a good time to go anywhere in Bangkok, like visiting the Grand Palace, local markets, and temples.
There is a big festival in November — Loy Krathong. There are lively celebrations in parks, temples, and on rivers all over Bangkok.   
Bangkok in December — Coolest Month
Average low/high temperature: 22°C/31°C (72°F/88°F)
December is the driest and coolest month of the year in Bangkok. It is also the most touristy month.
The end of December brings a festive atmosphere. There are celebrations on Christmas and New Year's Eve in Bangkok. Shopping malls in Thailand have big sales from late December to early January. If you're planning a trip to Thailand over the Christmas and New Year period, try to book as early as possible. Popular hotels are usually booked up 3-6 months in advance. 
>>>Best Places to Spend Christmas in Thailand
Recommended Itinerary
Bangkok in January — Sunny
Average low/high temperature: 22°C/32°C (72°F/89°F)
January is still cool with bright sunshine.
Temples in Bangkok, Maeklong Railway Market, floating markets, and historical parks around Bangkok are all good choices to visit.  
>>>Best Local Markets in Bangkok
Bangkok in February — Still Nice Weather
Average low/high temperature: 24°C/33°C (75°F/91°F)
Although the temperature has risen a bit in February, it is still a good time to visit Bangkok because of the lack of rain.  
Bangkok's China Town is a good place to visit when it coincides with Chinese New Year.
Shoulder Season in Bangkok (March to June)

Songkran Festival
Temperatures in Bangkok begin to rise sharply from March, and rains arrive in May.  
Although not as many as in the peak season, there are still many tourists for the Songkran Festival in April.  
Bangkok in March — Heat Up
Average low/high temperature: 26°C/34°C (78°F/93°F)
Temperatures heat up in March, especially in late March. However, early March is still suitable for sightseeing. You still can expect more sun and less rain than at other times of the year.
Bangkok in April — Hottest Month
Average low/high temperature: 27°C/35°C (80°F/95°F)
April is the hottest month of the year in Bangkok. It is also wetter than March.
Songkran Festival (Thai New Year) falls on April 13–15. Though April is not a peak season, the festival still attracts many travelers.
Visiting temples or arranging a morning/night outdoor tour, like a night cruise could avoid the heat as much as possible.
Bangkok in May — Rains Start
Average low/high temperature: 27°C/34°C (80°F/94°F)
The rainy season in Bangkok begins in May. The combination of rain and heat inevitably creates a muggy feeling.
Relaxing by the pool or in an air-conditioned café can alleviate such feelings.
There are few tourists in Bangkok in May. It is a great time to visit Bangkok for favorable prices.
Bangkok in June — Hot and Wet
Average low/high temperature: 27°C/33°C (80°F/92°F)
Bangkok in June is a little less muggy than May. Rainfall is moderate and passes quickly.
You could expect less-crowded attractions and shoulder season promotions.
Shopping in an air-conditioned shopping mall is a good choice in June. Bangkok's many shopping malls will have discounts in the middle of the year.
Recommended Itinerary
Low Season in Bangkok (July to October)

Wat Arun Temple
July to October is the rainy season in Bangkok.
Increasing rainfall makes July to October less touristy. Some travelers take advantage of the opportunity to gain a quiet experience with less costs, though.
Bangkok in July — Moderate Rain
Average low/high temperature: 26°C/33°C (79°F/91°F)
Traveling in July is not bad. The temperature in July drops a little. Rainfall is at moderate levels.
Rain showers usually come in the afternoon or at dusk. Just plan your trip around this knowledge. Don't worry too much about the impact of rain on your trip.
Bangkok in August — Rain Increases
Average low/high temperature: 26°C/33°C (79°F/91°F)
Temperatures in August are the same as July's, but rainfall begins to increase at the end of August. 
Taking a Thai cooking class, getting a Thai spa/massage, and watching a wonderful cultural performance (e.g. Muay Thai kick boxing) are all good activities for the rainy season.
>>>Top Activities for Thailand's Rainy Season
Bangkok in September — Rainiest Month
Average low/high temperature: 26°C/32°C (78°F/90°F)
In September, you would see heavy rain/thunderstorms very regularly. Monsoonal rainfall is at its peak in Bangkok.
It is probably the month to get the most favorable prices.
Bangkok in October — End of the Rainy Season
Average low/high temperature: 25°C/32°C (78°F/89°F)
Finally, in October, Bangkok's rainy season comes to an end. In mid-October, the rainfall starts to decrease.
So, late October is actually quite a good time to visit Bangkok: there's less rainfall, and you could avoid the upcoming peak season, starting in November.
Bangkok Weather and Travel: Month by Month
Popular Bangkok Tours
We can create an ideal Bangkok trip for you based on your group size, time, budget, interests, preferences, and other requirements. Contact us.
Or you may want to use one of our popular itineraries as a starting point: 
Why Travel with Asia Highlights During the Pandemic
Tailor-made experience: All of your ideas/needs will be carefully considered to create your ideal trip.
Worry-free planning: Your 1:1 travel consultant in Asia will take all the uncertainty out of your planning, helping you navigate any travel restrictions. 
No-risk booking: 100% refund policy! (up to 14 days before departure)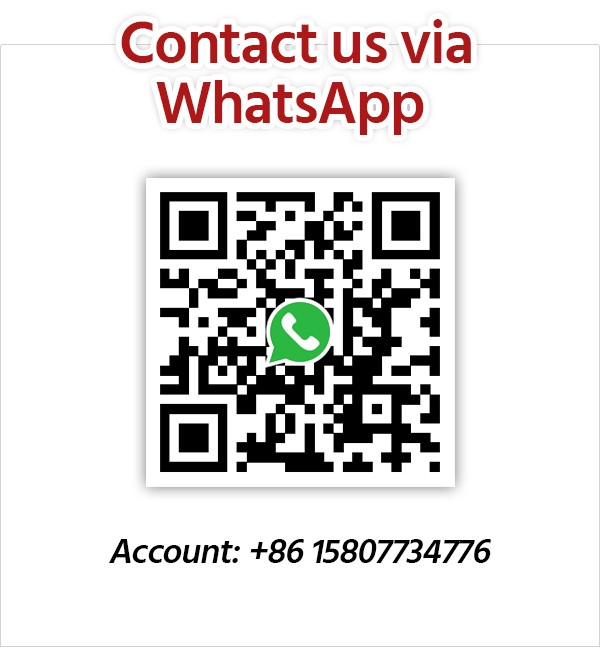 Get Inspired with Our Sample Itineraries
At Asia Highlights, we create your kind of journey — your dates, your destinations, at your pace. You can have any trip tailor made for your travel.
More Travel Ideas and Inspiration