Diwali, the Festival of Light, is a five-day Hindu festival that honors the victory of good over evil and light over darkness. It is one of the largest holidays of the year in almost every region of India and is celebrated with gifts, lanterns, candles, and delicious sweets.
In this article, we will give you the top 9 places in India to enjoy Diwali and let you know how the holiday is celebrated differently in each location.

1. Varanasi
Varanasi,one of India's most sacred pilgrimage sites, celebrates Diwali with a constant stream of firecrackers and fireworks going off all night on the main day of the festival. During the 5 days of celebrations, the entire city is aglow with clay lanterns, or diyas, lining the streets and the stairs near the Ganges River.

Diwali in Varanasi
Another highlight of Diwali in Varanasi is the Ganga Aarti, a Hindu ritual that takes place on the Ganges every night. During the holiday, you can watch people lighting small diyas and then placing them on the river which itself is surrounded by lanterns. The diyas float throughout the full span of the river, which makes for a beautiful display of the victory of light over darkness.
15 days after the national Diwali, Varanasi has another similar holiday called Dev Deepavali which is celebrated with even more candles and lights. It is believed to be the day when the gods descend to Earth to bathe in the Ganges. During the celebrations, processions carrying statues deities are taken out into the streets and oil lamps are lit around the city.
2. Jaipur
Jaipur looks beautiful on Diwali when the streets, homes, and markets are lit up making the pink sandstone walls of the city shimmer in a display of colors. Jaipur's markets are a great place to be during the holidays as they come alive with Diwali shoppers and street food. The Johari Bazaar is a great place to go to enjoy the colorful lights and folk musicians.

Diwali in Jaipur
The Nahargarh Fort is a great place to enjoy the celebrations due to its location on a hilltop overlooking the city below. The landmark offers the most amazing views of the Diwali decorations that illuminate the city and is also a great place to view the holiday fireworks.
Many heritage hotels in Jaipur arrange Diwali celebrations for their guests. Celebrations often include lighting the diyas and watching the holiday rituals take place.
3. Kolkata
While most of India worships the goddess Lakshmi on Diwali, Kali, the goddess of destruction, is worshipped during the main day of celebrations in Kolkata. The city's temples that are dedicated to Kali including Kalighat, Belur Math, and Dakshineswar attract a huge number of devotees at this festival.
Magnificently decorated idols of the fearsome Goddess Kali are also put on displays across the city for people to visit. When first seeing the goddess Kali many people think she is evil or bad, but in reality, she is worshiped for her ability to destroy the ego and illusions that go with it.

Diwali in Kolkata
While the celebration of Kali is taking place in Kolkata, Diwali is still celebrated and the entire city comes alive with dazzling oil lamps, candles, string lights, and fireworks around every corner.
Recommended Itinerary
What Our Customers Said
We had an amazing trip to Thailand

We had an amazing trip to Thailand with Asiahighlights. Every detail was perfectly organised and we always had an instant customer support service in case of any issues.

More

bugra t, Nov 2022

Great experience!

Bella was very helpful and responsive to all our questions. They handled all the arrangements very professionally and we had a wonderful time! We would definitely recommend and use them again!

More

Christie, Nov 2022

I contacted to Bella from Asia Highlights

I contacted to Bella from Asia Highlights that to buy tickets to Yi Peng Festival in Chiang Mai when i was in my country.She helped me very much.You can trust this agency, and i advice Bella as the best!!

More

Elena, Nov 2022

I had booked Chiang Mai Yi Peng Sky Lantern Festival

I had booked Chiang Mai Yi Peng Sky Lantern Festival with Asia Highlight Travel, my travel advisor was Bella Kiu, the experience was great, got my tickets , communication was seamless.

More

Siskazi Lindeni, Nov 2022

Thank you Iris Wang & Bella Liu

I thought "no hope" in getting the tickets to Yee Peng Festival organize by CAD. Fortunately, together with Bella Liu, I managed to secure all our tickets. No one left behind. This trip to Chiang Mai will be a memorable one.

More

Little Puppy, Nov 2022

Very accommodating and helpful

Bella was super helpful in getting my ticket to the Yi Peng festival exchanged and was very accommodating. Quick and easy transaction and received ticket within 24 hours. Good communication throughout the process.

More

Helen Powell, Nov 2022

Very accommodating and helpful

Asia Highlights as a whole is also very informative and contains helpful advice that has helped me plan my travels in Thailand.

More

Helen Powell, Nov 2022

You are in safe hands

Albee was an absolute pleasure to work with. She responded to my suggestions readily to find suitable alternatives for my 2 week trip to Thailand with my wife. She answered all my questions promptly and thoroughly.

More

RJ, Oct 2022
4. Udaipur
Udaipur is a beautiful and royal city that looks even more exquisite during Diwali. During the holiday, the city is filled with palaces, markets, and temples that are illuminated by colorful string lights and decorations. The serene Lake Pichola is a great place to take in the view and the reflection of the city's bright lights, palaces, and fireworks.

Diwali in Udaipur
If you are interested in the religious aspects of Diwali, you can head to one of the city's many beautiful temples to watch the pujas or rituals. During this festival, many Hindus will visit the Mahalaxmi Temple to pay their respects to Lakshmi and pray for luck and wealth in the new year.
Travelers can also visit the Udaipur Light Festival held at Shouryagarh Resort & Spa just outside of the city. The festival features performances from various singers and DJs across genres, art installations, food stalls, fun activities, and paper lanterns.
The city also holds a small lantern festival during Diwali where participants can release flying lanterns into the air and also listen to music from various artists.
Recommended India Tours:
5. Amritsar
In Amritsar, Diwali coincides with the Sikh celebrations of Bandi Chhor Divas. This day marks the return from prison of the sixth Sikh guru, Guru Hargobind Sahib who was unjustly held for his beliefs along with many other political prisoners who he later helped free.
Bandi Chhor Divas is celebrated by decorating homes and Sikh temples with lights, having large feasts, gift-giving, and family time.

Diwali in Amritsar
Amritsar is an important site in Sikhism because it is the location of the famous Golden Temple. Diwali is a beautiful time to visit the Golden Temple it shining while draped in lights and surrounded by countless oil lamps and candles. You can also watch the mesmerizing display of fireworks as they burst over the temple.
6. Goa
In Goa, the focus of Diwali is on the celebration of the destruction of the demon Narakasura by Lord Krishna. Competitions are held across the state to see who can make the biggest and scariest effigy of the demon which are then burned at dawn on Narakasura Chaturdashi, the day before the main day of Diwali.

Diwali in Goa
Because Diwali is considered an auspicious time to spend money, gambling is has become an important aspect of Diwali celebrations in Goa. Travelers might want to try their luck at Goa"s top casinos such as Deltin Royale, Big Daddy Casino, and Casino Pride. Make sure to book in advance for the floating casinos, as they are very popular on Diwali.
Read more about  Goa's weather during the celebrations.
Recommended India Tours:
7. Mysore
The historic city of Mysore is also a great place to be during Diwali for those looking for South India's warmer weather. The city's main attraction and UNESCO World Heritage Site, the Mysore Palace, is beautifully lit up during the holiday and attracts thousands of visitors every year.

Diwali in Mysore
To reduce air and sound pollution, sky lanterns have started to replace traditional firecrackers in the city. People of all age groups can participate in the festival and be given lanterns of different shapes and sizes to be released into the sky on the night of Diwali.
Recommended Itinerary
8. Madurai
The Meenakshi Temple is one of the most famous places to see in the city during Diwali. This colorful temple is lit up with yellow lights and decorated with intricately drawn rangoli or Indian designs placed on the ground that are made with flower petals and colored rice.

Diwali rangoli
Shopping is also a popular activity in the city during this festival. South Masi Street and Vengala Kadai Street are great market areas to go and buy colorful fabrics, traditional clothes, and handicrafts. During Diwali, the markets come alive as people come out to buy gifts and have fun.
Recommended India Tours:
9. Delhi

Diwali in Delhi
One of the biggest reasons to head to Delhi for Diwali is to explore the special Diwali markets and fairs that take place all over the city. The Diwali Bazaar that takes place at Dilli Haat is the most famous holiday market where you can find handicrafts, jewelry, clothes, bags, floating candles, and diyas.
If you are interested in unique or unusual handicrafts, make sure to check out the annual Dastkar Festival of Lights Diwali Mela. For all your Diwali decorating needs, you can head to Matka Market in south Delhi where you will find an astonishing array of colorful clay diyas, lanterns, candles, and religious items.
Besides exploring markets, there are still plenty of things to do in Delhi during Diwali such as attending fairs, exploring illuminated streets, and trying some of the city's famous street food and sweets.
Get the details about Delhi weather and pack well.
What to Expect During Diwali in India
Diwali is a family-focused festival and most of the holiday activities and rituals take place in homes or temples. If you would like to get more involved in the religious side of the celebrations, it's a good idea to stay with an Indian family over the holidays. Many popular travel destinations such as Jaipur and Delhi offer great homestay options.

Celebrate Diwali with Indian family
The celebration of Diwali involves a lot of fireworks and firecrackers which are sometimes set off late at night or during odd hours in the morning. This creates a very warm and happy atmosphere but can make it difficult to get a good night's sleep. To solve this problem, many travelers bring earplugs to wear at night.
Most Indians get a week-long holiday around the time of Diwali which makes it a popular time for domestic tourism. When traveling during the holiday you can expect all major monuments to be quite crowded and hotel and transportation prices to be high.
Recommended Itinerary
 Celebrate Diwali in India with Asia Highlights
Asia Highlights welcomes the chance to help you design your perfect trip to celebrate Diwali in India. Check out the following links to learn more about our tours and get a head start on planning your hassle-free vacation today!
Recommended India Tours:
Othere related readings about Diwali
Why Travel with Asia Highlights During the Pandemic
Tailor-made experience: All of your ideas/needs will be carefully considered to create your ideal trip.
Worry-free planning: Your 1:1 travel consultant in Asia will take all the uncertainty out of your planning, helping you navigate any travel restrictions. 
No-risk booking: 100% refund policy! (up to 14 days before departure)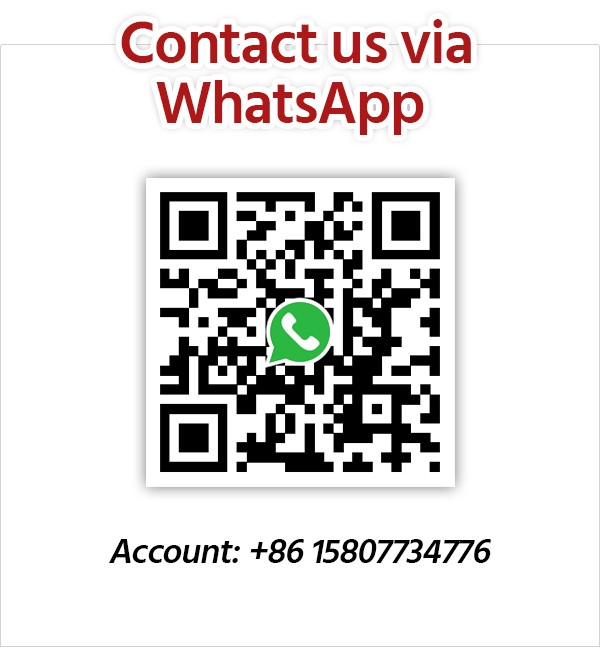 Get Inspired with Our Sample Itineraries
At Asia Highlights, we create your kind of journey — your dates, your destinations, at your pace. You can have any trip tailor made for your travel.
More Travel Ideas and Inspiration