India Highlights and Food Experiences Combination
Although Indian cuisine is not as famous as the top three world-renown cuisines, it has become more and more popular because of its rich flavors and the diverse vegetables in it. If you are planning your first trip to India and would like to have an authentic food adventure as well as visiting the must-see attractions, this 9-day India highlights and food tour will be your best choice.
In this tour, you will have rich food experiences, which include enjoying a special dinner in a fine restaurant, having a cooking class in a local person's home, and sampling some fresh street food.
Highlights
Explore the Chandni Chowk by a rickshaw to discover ordinary people's life.
Admire the unbelievable ancient wonder, the Taj Mahal.
Explore the lovely 'Pink City', Jaipur, and enjoy a memorable dinner in the romantic Amber Fort.
Meet and interact with locals to learn about the Indian culture and food.
What Our Customers Said
Asia Highlights tour of Thailand =AMAZING

Through the whole trip we toured many temples and markets, experienced amazing street food, and different Thai cultures in each city. We had a guide in each city which was SO helpful.

More

Melissa Gornie, Apr 2022

Priceless Thailand trip

I would like to Express and Extensively Thanks Asia Highliths for arranging my trip to Thailand from beginning to end. Everything was perfect, not like any other trip I been to.

More

Consumer, Jan 2020

From highlight to highlight

Thank you for assigning Ko Than as our Tour Guide !! He is beyond what words can describe. From the first moment we met him in Yangon when he greeted us with a smile, we knew he will be perfect.

More

Matthias Zschaemisch, Jan 2020

From highlight to highlight

Thank you to Asia Highlights, thank you to Than and everybody else in the background organizing this trip for me, my wife and my friends. It was truly memorable, and you guys made it special.

More

Matthias Zschaemisch, Jan 2020

Excellent Tour Operator!

This is the second time we have used Asia Highlights and have been thoroughly please with both experiences. This is a professional organization that has the right mix of skilled and knowledgable tour guides

More

Steve Feldman, Dec 2019

Excellent Tour Operator!

We just completed our Southeast Asia Cruise and used guides in Hanoi, Hue, Ho Che Min, in Vietnam, Bangkok, Thailand and Singapore. All the guide were GREAT!

More

Steve Feldman, Dec 2019

Very satisfied with the arrangement by Asia Highlights

We had an excellent group trip to Thailand this fall, thanks to Asia Highlights. We had lots of activity ideas in mind when we started planning our trip about an year ago,

More

Aoko, Dec 2019

Amazing experience!

We took the 5 day Yi Peng Festival your in Chiang Mai, Thailand. It was an amazing experience. We had two tour guides who were absolutely phenomenal. They answered all the questions we had and were always on time.

More

Bianca Hernandez, Dec 2019
Itinerary in Detail
This sample itinerary provides inspiration, yet your preferences design the real journey. Following our Tailor-made Guidelines to create a wonderful India holiday in your own way.
Maidens Hotel (5-star) /The Claridges (5-star)
Welcome to Delhi. Your guide and driver will meet you in the arrivals hall and take you to your hotel. Enjoy your free time for the rest of the day.
breakfast, lunch, and dinner
Start your Delhi tour with the sacred Jama Masjid, which is the biggest mosque in India. Feel the solemn atmosphere and discover how the Islamic and Indian architectural styles combine. Then, take a rickshaw ride through the bustling Chandni Chowk market, which is a great way to discover the local people's lifestyle in Old Delhi. The narrow alleys are filled with lots of small stores selling clothes, spices, papers, and cheap jewelry as well as street food vendors and tangled wires, all of which present you with a vivid image of the real India.
In the afternoon, go to see Qutub Minar, which is a great symbol of Delhi's triumph, and Humayun's tomb. Listen to stories about the splendid dynasties that were created by Indian Muslims.

The biggest mosque in India, Jama Masjid
In the evening, you will visit a local family. The family will show their hospitality with the home-cooked meal. Enjoy dinner with the family and have a chat to get a good idea of what their daily lives are like. They will also be happy to listen to your stories.

Enjoy a home-cooked dinner in a local family's house
Day 3
Delhi to Agra (4 to 5 Hours) and Mehtab Bagh
DoubleTree by Hilton Hotel Agra (4-star) /ITC Mughal, a Luxury Collection Resort & Spa, Agra (5-star)
breakfast and lunch
You will be driven from Delhi to Agra in the morning. Have a rest after checking in to your hotel. Then visit Mehtab Bagh (the Moonlight Garden) in the late afternoon for a classic view of the Taj Mahal. The garden is located behind the Taj Mahal and the Yamuna River flows between them peacefully. Watch the Taj Mahal as the sun sets. At this moment, the Taj Mahal is just like a beautiful lady sitting on the riverbank, wearing a sari made of the sunset glow.

Watch the Taj Mahal as the sun sets
Day 4
The Taj Mahal, the Itmad-ud-Daula, and Agra Fort
breakfast and lunch
In the early morning, you will visit the world's most elegant and extraordinary mausoleum complex, the Taj Mahal.
It is a miracle in the history of architecture, expressing the most beautiful emotions of a human being. The closer you walk to it, the more moved you will be by the spectacular ivory-white marble building and the emotion that sparked its creation.
Afterward, you will visit Itmad-ud-Daula's Tomb, which is often called the 'Baby Taj' as it is an impressive white marble building decorated with colorful mosaics and stone inlays.

Visit the world's most elegant mausoleum complex, the Taj Mahal.
Enjoy a barbecue lunch in a local restaurant. You'll be unable to refuse the delicious chicken and shrimps. In the afternoon, you will visit Agra Fort. It is a magnificent 16th-century fortress made of red sandstone, which is located on the Yamuna River. Imagine the luxurious lifestyle of the royal family in this fantastic palace. The sunlight in the afternoon makes the red color of the sandstone fort appear to be very bright, just like the glory of the Mughal Empire.

The magnificent Agra Fort
Day 5
Agra to Jaipur by Car (5 Hours) and the Chand Baori
Alsisar Haveli (4-star) /Fairmont Jaipur (5-star)
Breakfast, lunch and dinner
You will say goodbye to Agra and head for the 'Pink City', Jaipur, by car in the morning. On the way, stop at a village near Jaipur to find the most magnificent stepwell, the Chand Baori. You might wonder why Indian people make wells so romantic and interesting. Don't look at it for too long - you might feel dizzy because of its 3,500 steps!

Find the biggest step well hidden in a village
Enjoy dinner in Amber Fort in the evening. It will be an exclusive experience to visit the fort at night. When you stand on the balcony and look down, it looks like a picture from a fairy tale. The sparkling lights on the ground look like stars in a blue-black sky. The buildings and the walls are lit up by the golden lights. The shadows of the mountains appear indistinctly behind the fort.
Enjoy your meal in an elegant dining room while listening to live Indian music. You will be impressed by the tender chicken meat, lamb with spicy sauce, and the special desserts rice pudding and honey balls.

Enjoy a dinner in Amber Fort
Day 6
One-Day 'Pink City' Tour
Breakfast, lunch and dinner
Start with the glorious Amber Fort. You will find it is more fantastic than it seemed the previous night. The corridor with elegant pillars, the lovely colors of the patterns on the walls, the shining mirrors in Sheesh Mahal - any of them can make you feel as though you have gone back in time to the great dynasty.
In the afternoon, continue your trip to Jaipur's City Palace. The beautiful courtyard and the abundant exhibits highlight what life was like for the maharajas of Jaipur. Afterward, have a quick photo stop at the famous Hawa Mahal, which is a landmark of Jaipur.

Meet India ladies in Amber Fort
In the late afternoon, you will have a cooking class at Ikaki Niwas to learn about some Indian cuisine. Your teacher will introduce some favorite dishes including three varieties of Indian bread and three main dishes. The most important thing is to learn how to use the various Indian spices. Try your hand to cook like Indians. Enjoy the dinner you cook. You will receive a copy of the recipe at the end of the class.

Enjoy a cooking class and dinner
Day 7
Fly to Varanasi and Attend the Ganga Aarti
Hotel Madin (4-star)/Nadesar Palace (5-star)
breakfast and lunch
In the morning, you will fly from Jaipur to Varanasi, which is located on the west bank of the Ganges and is India's holiest city. In the late afternoon, take a boat ride on the Ganges River to see pilgrims washing their bodies, praying, and performing ancient rituals.
When the sun sets, you will head to Kashi Vishwanath Temple to experience the highly choreographed Ganga Aarti ceremony. The ceremony starts with the blowing of a conch shell to remove all the negative energy in the area. You will then see people start waving incense in the air and walking in circles around large lamps, all while chanting and playing music.

Experience the highly choreographed Ganga Aarti ceremony
Day 8
A Boat Trip at Sunrise, Street Food Hunting, and Sarnath
breakfast and lunch
The highlight of a trip to Varanasi is enjoying a boat ride at sunrise when the temples along the river are bathed in the soft morning light. During the boat ride, you will see how much the local people rely on the Ganges River and watch them go about their daily activities. There, people wash their clothes, perform yoga, and give offerings of flowers.

Enjoying a boat ride at sunrise
After the boat ride, you will take a walk through the busy streets of the old city to go street food hunting. You will get a glimpse into the food ethos of this region as well as having a firsthand experience of the local people's passion for good food.
Finally, you will visit Sarnath. It is a sacred place for Buddhism. Buddha went there to preach the Dharmachakra after gaining enlightenment in 528 BC. It includes Dhamek Stupa, which was built at the site where Buddha is believed to have delivered his sermon to five disciples. Afterward, explore a superb collection of Buddhist artifacts in the Archaeological Museum.

Try the popular Indian snack, samosa
Hand-Picked Hotels
We have selected hotels with different styles and for different budgets. Let us know your preferences and we will help you find the right one.
We recommend to experience palace hotels, heritage hotels, or nice resorts in order to get the high-quality service and to your experience.

Delhi
Maidens Hotel New Delhi

Jaipur
Alsisar Haveli - a heritage hotel

Agra
ITC Mughal, a Luxury Collection Resort & Spa, Agra

Our Service Includes:
Private transfers and English-speaking tour guide
All guided sightseeing as detailed in the itinerary
Hotel accommodation mentioned in the itinerary
Breakfasts at hotels and lunches for every guided day
Governmental taxes
Tour code: ah-in-82
For a quick conversation, simply reach us via WhatsApp:

+8615807734776
Email:
contact@asiahighlights.com
Start planning your tailor-made tour now. Your 1:1 travel consultant will reply within 1 working day.
Why Travel with Asia Highlights During the Pandemic
Tailor-made experience: All of your ideas/needs will be carefully considered to create your ideal trip.
Worry-free planning: Your 1:1 travel consultant in Asia will take all the uncertainty out of your planning, helping you navigate any travel restrictions. 
No-risk booking: 100% refund policy! (up to 14 days before departure)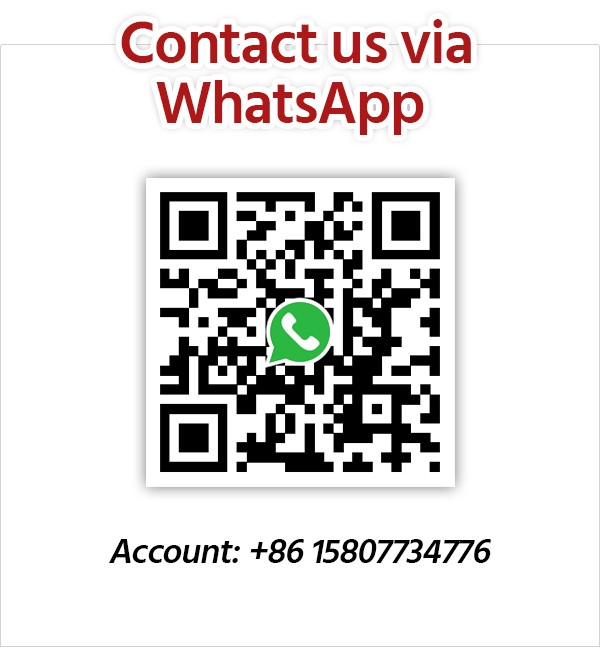 Get Inspired with Our Sample Itineraries
At Asia Highlights, we create your kind of journey — your dates, your destinations, at your pace. You can have any trip tailor made for your travel.
More Travel Ideas and Inspiration