Diwali is widely considered to be India's most important annual holiday and is certainly the festival that has received the most attention from the international community. Known as the "festival of lights," every year observers celebrate Diwali as a festival of the triumph of light over darkness, and by extension of good over evil.
For five days during the festivities, the country is engulfed in celebration and the streets are ablaze with candles and lights. Underneath the fanfare though, what are the deeper origins and traditions of this major festival? Here are 13 interesting facts about Diwali you may not know.

1. Diwali is celebrated over 5 days and the exact date changes every year.
One day is not nearly enough to contain the swell of celebration that is Diwali. The festival is celebrated over 5 days, with each day associated with its own traditions and means of celebration.
Individual days are also granted their own names: day 1 is Dhanteras (or Dhanatrayodashi), day 2 is Naraka Chaturdashi (or Chhoti Diwali), day 3 is Lakshmi Puja, day 4 is Annakut (also called Bali Padyami, Padva, Virapratipada or Dyutapratipada) and day 5 is Bhai Duj (or Bhau-Beej).

Diwali is celebrated over 5 days
Don't worry, you won't be tested on these names. The major takeaway is that Diwali is a marathon-like, tradition-filled celebration. Each year, the exact date of the festival also changes according to the Hindu lunisolar calendar, with the festival typically falling between mid-October and mid-November.
In 2022, Diwali will take place from October 22nd to 26th with the main day of festivities on the 24th.
Check here for more about Diwali 2022 -festival date, calendar, and event information.
Recommended Itinerary
2. Diwali is not just a Hindu festival but is also celebrated by Jains and Sikhs.
Many of India's annual festivals are grounded in the Hindu religion, but Diwali is special in that it is observed across the religious spectrum. Jains and Sikhs have their own traditions and religious underpinnings associated with the festival, making it a truly expansive celebration. Not just different religious sects, but different regions of India also vary significantly in their modes of observation.
Jains celebrate Diwali as the day that Lord Mahavir achieved Nirvana, while Sikhs celebrate the holiday as Bandi Chor Divas, the day that the Guru Hargobind was released from prison.

Diwali is not just a Hindu festival but is also celebrated by Jains and Sikhs
3. Lakshmi, the goddess of prosperity, is the major deity associated with Diwali
Indian mythology being so vast, there are accordingly many gods that are celebrated across the subcontinent at the time of Diwali. The most prominent of all of these, however, is undoubtedly Lakshmi, the goddess of beauty, fortune, and prosperity. Observants of Diwali will make tributes and worship Lakshmi throughout the holiday, in hopes of welcoming good fortune in the upcoming year.
4. West Bengal celebrates Kali, the goddess of destruction, during Diwali.

West Bengal celebrates Kali, the goddess of destruction, during Diwali
Lakshmi is only one of the many major deities associated with the Diwali festival, others including Krishna, Vishnu, Rama, and many more. One particularly notable deity associated with Diwali is Kali, the goddess of destruction. Kali is typically depicted in a fierce manner, but she is actually the destroyer of evil forces, and thus fits positively in the celebration of light over darkness.
Natives of West Bengal often celebrate Kali Puja, or Kali Day, instead of celebrating a traditional Diwali. At this time, cities like Kolkata are filled with devotees who head to Kali's temples to make offerings and pray. During the celebration, large statues of the fearsome goddess are erected all over the state.
Recommended Itinerary
5. Diwali celebrates the triumph of light over darkness.
This celebration of light over darkness forms a major part of the core spiritual significance of Diwali, and also goes a long way in helping to explain all the lights you'll see flooding the streets throughout the celebration. Many of the stories and legends associated with Diwali center around the narrative of the triumph of light over darkness and good over evil, or involve the theme of light in one way or another.
Recommended India Tours:
6. The word Diwali means "row of lights" in Sanskrit.

Diwali means "row of lights" in Sanskrit
The triumph of light over darkness which forms the crux of Diwali is not just metaphysical. Diwali literally translates into "row of lights" in Sanskrit. Throughout the festival, you will see lights of all forms and brightness illuminating cities and towns.
The most characteristic among these are the oil lamps and lights strung across buildings and homes throughout the country. Many believe that these lights guide Lakshmi into households to bring good fortune. Firework displays and firecrackers are also an extremely popular form of Diwali celebration.
7. Diwali is heavy on the decorating.
It's not just all about the lights, though. Indian households will often prepare for the five-day festival by cleaning their houses and making decorations such as rangoli on the floors. Many families also hand garlands of marigolds across entrances and string lights all over their homes.
If you are traveling India around the time of Diwali, you will see some brilliant, colorful, and intricate displays bringing life to the country in anticipation of the festival. Diwali markets are especially famous for their beautiful light displays. The most decorated markets are often found in Rajasthan or Delhi.
Learn more about Diwali decorations here.
8. Diwali is also heavy on the food.

Diwali food feast
Like many Indian holidays, a major focus of Diwali is the food. Different regions and households observe different culinary traditions, but some of the most common staples you might come across include samosas, pakoras, and aloo tikki. Indian cuisine is vast and varied, so expect your tastebuds to be tested and tantalized from all across the spectrum.
On the day of Diwali, it is common for households to exchange holiday sweets such as barfi, laddoo, and kheer. Many families also get together for a big Diwali feast.
Recommended Itinerary
9. Diwali is a national holiday in 11 countries.
While Diwali is primarily observed by the over 1 billion people of India, the Indian diaspora has also spread the celebration of the festival far beyond the borders of the subcontinent. Diwali is observed by people of Indian descent around the globe and is also celebrated as an official national holiday in Fiji, Guyana, Malaysia, Mauritius, Myanmar, Nepal, Singapore, Sri Lanka, Suriname, and Trinidad and Tobago, all countries with significant overseas Indian populations.
Recommended India Tours:
10. Diwali has been celebrated for over 2,500 years.

Diwali has been celebrated for over 2,500 years
All of these facts and traditions relate to how Diwali is celebrated today, but it is also worth noting that the festival has a history that stretches back nearly 3 millennia. While it is impossible to pin its exact origins due to it being associated with so many different religions and mythologies, this expansive history is a testament to the depth and richness of India's cultural heritage.
11. Diwali has many similarities to Christmas.
Because it is the largest holiday of the year in India, Diwali often draws parallels to the role of Christmas in the West. Usually occurring in late fall, it is a time to come together with family, take a week off work, and reset yourself for the coming new year. There's also plenty of sweets and gifts to be exchanged, too.

Diwali celebrations include huge firework shows and playing with firecrackers
12. Diwali celebrations include huge firework shows and playing with firecrackers.
Fireworks are possibly the most noted tradition of Diwali to the outside world, as every year people across the subcontinent celebrate the triumph of light over darkness by both observing communal firework displays and lighting their own firecrackers as well. The air may be a bit smokey the next day, but that doesn't mitigate the fun to be had by kids and adults alike. 
See more ways on how to celebrate Diwali.
Recommended Itinerary
13. A rangoli is a decoration made from colored rice and flower petals.
In addition to firecrackers, rangolis are perhaps the most famous decoration associated with Diwali. These circular patterns are made together on the floor using colored rice or sand and flower petals and can range from simple shapes and designs to vastly intricate and ornate works of art.
Celebrate India with Asia Highlights
If you're curious to learn more about the foundations of Diwali or to visit and explore the subcontinent for yourself, Asia Highlights brings all the tools you need to make that trip a reality. Welcome to contact your 1:1 travel advisor by sending messages to us here.
Recommended India Tours:
Why Travel with Asia Highlights During the Pandemic
Tailor-made experience: All of your ideas/needs will be carefully considered to create your ideal trip.
Worry-free planning: Your 1:1 travel consultant in Asia will take all the uncertainty out of your planning, helping you navigate any travel restrictions. 
No-risk booking: 100% refund policy! (up to 14 days before departure)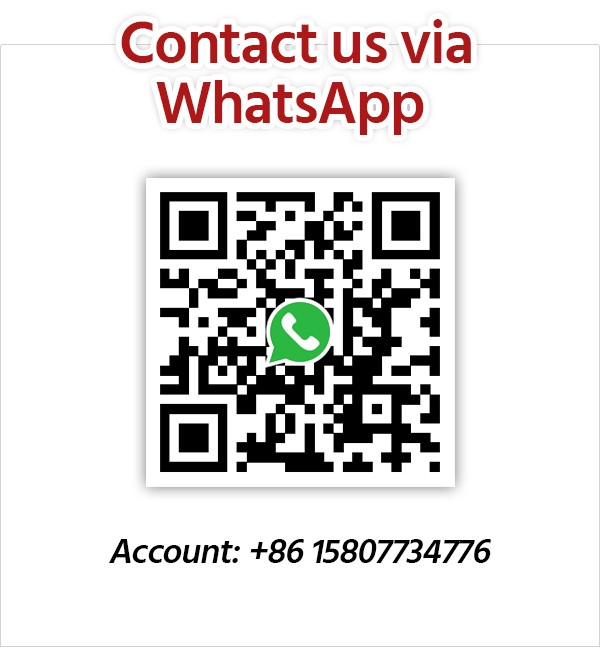 Get Inspired with Our Sample Itineraries
At Asia Highlights, we create your kind of journey — your dates, your destinations, at your pace. You can have any trip tailor made for your travel.
More Travel Ideas and Inspiration