June marks the start of the monsoon season in (southern) India. India experiences an average temperature of 29°C (84°F), so it is still hot. Around 60 mm (2 inches) of rain falls in northern India, but over 400 mm (16 inches) in southern India! 
Monsoon season doesn't mean it rains nonstop or even every day, but rain often comes on suddenly, and it can last for hours, although it is sometimes brief.
Because of the monsoon, flights and hotels will offer some discounts. So, June is one of the best times to visit India for good value of money.
India Weather in June Overview

Average daytime temperature range in most areas of India: 25–34°C (77–93°F)
Average rainfall: 211 mm (8 inches)
Average rainy days: 12
Average sunny days: 18
Weather in Central North India (Delhi, Taj Mahal, Rajasthan...)
The rain really arrives in central north India at the end of June. If you're looking for a place with relatively little rain for travel in June in India, central northern cities are better than the south. Cities like Delhi, Agra, Jaipur, and Varanasi stay dry and hot until then.
Average high temperatures can still be around 35°C (95°F) in June. When it rains, it becomes both humid and hot.
Recommended Itinerary
Weather in Southern India: Mumbai, Goa, Kerala...
Southern India suffers monsoon deluges from the beginning of June. The monsoon starts first in Kerala. Then it travels up north along the east and west coast.
It arrives in Goa and Mumbai in earnest by mid-June, and then makes it way up to the north. Many beach resorts and restaurants will be closed for the monsoon season. 
Meanwhile, the southern Indian state of Tamil Nadu and the east coast is usually less affected by the monsoon. So, it could be a good place to explore, with its relatively dry conditions, colonial architecture, and spectacular temples.
Northern Mountainous Regions: The Himalayan Foothills
The northern mountainous regions in June stay relatively cool and it barely rains due to the rain shadow effect. The temperature gets up to 15°C (59°F) to 20°C (68°F) in the day, but is cool at night.
The hill stations ai the Himalayan foothills, like Shimla, are among the most popular destinations for cooler weather, beautiful valley views, and Buddhist culture.
Check out more on Monsoon Season in India: When It Is, 5 Best Places to Go
Average Temperatures in India's Main Cities in June
| City | Average Daily Temperature Range | Average Rainfall |
| --- | --- | --- |
| Delhi | 28–39°C (82–102°F) | 72 mm (3 in) |
| Agra | 26–42°C (76–107°F) | 58 mm (2 in) |
| Jaipur | 28–40°C (82–103°F) | 43 mm (2 in) |
| Varanasi | 27–38°C (81–101°F) | 92 mm (4 in) |
| Mumbai | 27–32°C (80–90°F) | 526 mm (21 in) |
| Goa | 25–30°C (77–87°F) | 868 mm (34 in) |
| Kochi (Kerala) | 20–27°C (68–81°F) | 359 mm (14 in) |
The Best 7 Places to Visit in India in June
Since most cities in southern India are particularly affected by the monsoon in June, it is better to consider the less-affected cities in the north. There are also a few cities in the south that are not so affected by the rain. See our 7 recommended places for June:

1. Delhi — Heart of India

Jama Masjid
Delhi doesn't receive much rain in June, especially in early June. So, you can still enjoy relatively dry weather. But the temperatures do stay high.
Midday visiting should be avoided due to the scorching heat. You could visit Delhi's largest mosque in the morning and observe worshippers. Then, take a rickshaw ride tour of Chandni Chowk market before it gets too hot.
In the afternoon when the temperature goes down a little, visit two of Delhi's World Heritage sites — Qutub Minar and Humayun's Tomb. The latter was the inspiration for the Taj Mahal.
2. Agra — City of the Taj

Taj Mahal
The heat scares away many would-be visitors to Agra in June. But, apart from that, Agra is one of the best places to spend June in India, due to its low rainfall.
Though it's impossible to avoid the heat completely, reasonable arrangements can make your experience much better.  
You can visit the Taj Mahal at sunrise when the temperature is relatively low. Getting incredible photos of the glowing Taj will be the reward.
During the hottest period, you can enjoy a cool time in the hotel, which could have a view of the Taj Mahal from its infinity pool.
You could visit Agra Fort in the late afternoon. The sunset will enhance its splendor.
Recommended Itinerary
3. Jaipur — The Pink City

Palace of the Wind
Similar to Delhi and Agra, Jaipur is also much less affected by the rainy season in June. There you can explore magnificent forts and princely palaces like Hawa Mahal ('Palace of the Winds'). It is best known for its pink walls lined with nearly a thousand wisely-designed windows, which allow wind to blow in from all angles.
A good idea to avoid the heat is to go to the home of a local Jaipuri where you can learn about basic Indian ingredients and spices and cook a meal of authentic local dishes following the host's instructions.
4. Tamil Nadu — Ancient Indian Culture

The beautiful San Thome Basilica in Chennai
As the main rain-bringing wind in June is the southwest monsoon, Tamil Nadu, located in the southeast, is less affected.
There you can visit the first English fortress in India — in Chennai. Tamil Nadu is also known as the land of temples, where you can find some of the finest Hindu temples in India.
Saraswathi Mahal Library, which is one of the oldest libraries in Asia, is also a big attraction. Check out our 12-Day Historical and Idyllic South India Tour
5. Hampi — Ruins of Medieval India

Ruins in Hampi
Hampi, in the south, is also one of the places less affected by the monsoon.
It is said that there are nearly 3,700 historical sites scattered over 37 square km (14 square miles), containing the picturesque ruins of a 15th-century city full of old temples, palaces, and forts. It offers glimpses of the luxurious lives of the rich at that time.
There you can see a rare stone chariot, which can still operate. The Virupaksha Temple and the Hanuman Temple sitting on a hilltop offer great views of the surrounding ruins.
If you are interested in it, see more on our 7-Day Off the Beaten Path South India Tour.
6. Shimla — Summer Capital of British India

Shimla
If you are looking for a cool place to visit with little rain, then you might consider some of the hill stations located in the foothills of the Himalayas, like Shimla.
Shimla used to be the summer capital of British India. There you can visit its most famous temple, Jakhu Temple, which is dedicated to the monkey god of Hinduism. Explore the history of British India and see the Victorian-style buildings in Shimla's Mall Road.
Recommended Itinerary
7. Leh — Fresh Valley Views

Leh
Leh, located in the far north, is also a prefect summer resort. In June, Leh will experience a daily high temperature of 21°C (70°F) and a daily low temperature of 7°C (45°F). Rainfall averages only 4 mm (0.2 in).
Indulged in the sweeping pristine landscapes, humongous mountain faces, lovely hiking trails, and the bubbling rivers flowing through the valleys.
Cost and Crowds
If you don't mind the heat (or rain), you could enjoy the sights with fewer tourists in June as the monsoon season descends on India. Flights and hotels can be found at a discount for many places. 
What to Bring/Wear
It is suggested to bring an umbrella, raincoat, and non-slip shoes when visiting rain-affected places in India during this June.
For other places dress for the heat… or for cooler conditions in the far north. Bring ample sun protection.
What Our Customers Said
We had an amazing trip to Thailand

We had an amazing trip to Thailand with Asiahighlights. Every detail was perfectly organised and we always had an instant customer support service in case of any issues.

More

bugra t, Nov 2022

Great experience!

Bella was very helpful and responsive to all our questions. They handled all the arrangements very professionally and we had a wonderful time! We would definitely recommend and use them again!

More

Christie, Nov 2022

I contacted to Bella from Asia Highlights

I contacted to Bella from Asia Highlights that to buy tickets to Yi Peng Festival in Chiang Mai when i was in my country.She helped me very much.You can trust this agency, and i advice Bella as the best!!

More

Elena, Nov 2022

I had booked Chiang Mai Yi Peng Sky Lantern Festival

I had booked Chiang Mai Yi Peng Sky Lantern Festival with Asia Highlight Travel, my travel advisor was Bella Kiu, the experience was great, got my tickets , communication was seamless.

More

Siskazi Lindeni, Nov 2022

Thank you Iris Wang & Bella Liu

I thought "no hope" in getting the tickets to Yee Peng Festival organize by CAD. Fortunately, together with Bella Liu, I managed to secure all our tickets. No one left behind. This trip to Chiang Mai will be a memorable one.

More

Little Puppy, Nov 2022

Very accommodating and helpful

Bella was super helpful in getting my ticket to the Yi Peng festival exchanged and was very accommodating. Quick and easy transaction and received ticket within 24 hours. Good communication throughout the process.

More

Helen Powell, Nov 2022

Very accommodating and helpful

Asia Highlights as a whole is also very informative and contains helpful advice that has helped me plan my travels in Thailand.

More

Helen Powell, Nov 2022

You are in safe hands

Albee was an absolute pleasure to work with. She responded to my suggestions readily to find suitable alternatives for my 2 week trip to Thailand with my wife. She answered all my questions promptly and thoroughly.

More

RJ, Oct 2022
Tour India with Us
Rain is inevitable in June in most of India, but a professional travel plan, an excellent hotel, private transfers, and a professional local guide can make your experience better.
Just contact us if you are thinking of a trip to India. We'd like to create a wonderful trip based on your needs and interests, whatever the weather.
Our itineraries can all be adapted to your requirements:
Monthly Weather and Travel Information for India
Learn about the weather in India for 12 months and find out the best places to visit each month.
Why Travel with Asia Highlights During the Pandemic
Tailor-made experience: All of your ideas/needs will be carefully considered to create your ideal trip.
Worry-free planning: Your 1:1 travel consultant in Asia will take all the uncertainty out of your planning, helping you navigate any travel restrictions. 
No-risk booking: 100% refund policy! (up to 14 days before departure)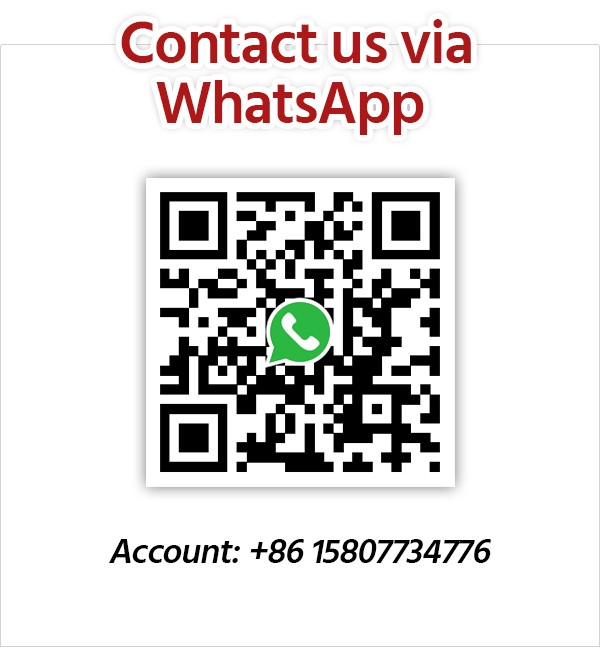 Get Inspired with Our Sample Itineraries
At Asia Highlights, we create your kind of journey — your dates, your destinations, at your pace. You can have any trip tailor made for your travel.
More Travel Ideas and Inspiration