Cambodia is a small country, but it offers everything. There are two main reasons why you should visit Cambodia: 1) it offers an incredible amount of history and culture; 2) its nature is amazing: it ranges from the gorgeous National Parks to the relaxing islands.
If you're planning to visit Southeast Asia, Cambodia is a must-visit country. Here you can find reasons why.
Because of its cultural heritage
Home of the Khmer Empire, Cambodia offers a unique experience to every tourist. Two different experiences wait for you: the magnificent past of the Khmer Empire in Siem Reap and the recent past of the Tuol Sleng Genocide Museum in Phnom Penh.
You can experience the distant past of the Khmer Empire…
Visited by two million tourists every year, UNESCO's World Heritage Site since 1992, Angkor Wat, is the largest religious monument in the world and the symbol of Cambodia.
Located in Siem Reap, it was built by the Khmer King Suryavarnam II during the 12th century. Initially dedicated to Vishnu, the god who preserves the world from evil entities, the temples gradually became a Buddhist temple. The modern name, Angkor Wat, means "Temple City".
With their carvings, their statues and their amazing towers, the temples are a beautiful testimony of the grandeur of the Khmer architecture.
The site of the Angkor Temples it's huge. There are a lot of different temples, each one unique and beautiful. It requires a few days to visit all of them (you can buy tickets for 1, 3 or 7 days). Here are some of the most interesting ones:
Angkor Wat: The main temple rises up through three rectangular terraces: the central tower is 699 feet high, and it's the perfect spot to admire the sunrise.
Bayon: With over 200 faces looking in all directions, the temple is in the exact center of the royal city.
Ta Prohm: The most fascinating of the temples: trees growing out of the ruins show the power of the jungle. The temple was home to 12,500 people, and after the fall of the Khmer empire was quickly abandoned.
Angkor Thom: Built after the sacking of Angkor by the Chams, the temple is surrounded by massive walls. There are four different gates, each one topped by huge stone faces.
Hiring a guide is a chance to learn more about the temples and the history behind them: a lot of them have beautiful carvings, depicting legends from Hindu mythology and complex symbolism that can be easily overlooked.
Visiting Angkor Wat is an experience that you will never forget.
…and learn about the recent history of the country
Travelling offers you a unique experience: You can get out of your comfort zone, confront yourself with the history of distant countries and learn something new. Sometimes, the lesson can be painful.
In Phenom Penh, you can visit the Toul Sleng Genocide Museum, a former high school used as a prison by the Khmer Rouge. After winning the Cambodian Civil War, the Khmer Rouge imprisoned, tortured and killed about 17,000 people in the span of five years (1974-1979).
The museum serves as a testament to the crimes of the Khmer Rouge. A visit of the museum is a touching experience, and even though it can be sad, it's a unique opportunity to pay your respects to the victims of the genocide and honor their memory.
A Southeast Asia Overview for a Shorter Vacation
What Our Customers Said
A truly magical experience

You measure the quality of a tour company with how they handle the bumps along the way. Encountering unexpected baggage fees from Cambodia Angkor Air in Siem Reap.Albee without hesitation agreed to cover this cost.

More

Bob Bosshard, Mar 2020

A truly magical experience

We have just returned from an amazing trip to Laos, Cambodia and Vietnam. Our travel adviser Albee Ning prepared a wonderful itinerary taking us to great locations with creative activities highlighting local culture.

More

Bob Bosshard, Mar 2020

Great trip with Asia Highlights

We had already booked two trips in China with China Highlights. Both trips were a great experience. So when planning our trip to Cambodia we immediately thought of Asia Highlights because they offer a trip to Vietnam

More

Frank & Nadia, Nov 2019

Asia Highlights is perfection

My husband and I just returned from an 8 week trip thoughout China- Laos, Cambodia, Vietnam and also Singapore and Phuket. I worked with Ruby of Asia Highlights for months designing my dream independant private trip.

More

Barb, May 2019

Asia Highlights is perfection

I have travelled for years personally and professionally and I have to say that Ruby and Asia Highlights are one of the best operators I have ever encountered.

More

Barb, May 2019

Wonderful vacation with Asia Highlights

We traveled with Asia Highlights 14 days through Cambodia and Myanmar. Leo from Asia Highlights made the itinerary and organized everything perfect ! We really enjoyed the tour, the hotel selection was great !

More

Stefan H, Feb 2019

worthwhile to visit Cambodia and Vietnam

Asia Highlights (Albee Ning) arranged a meangful and interesting tour of Cambodia, Vietnam and Hong Kong. The guides explained the historical significance of the sights and were personable, knowledagable and flexible.

More

Graham Catlett, Nov 2018

We just came back from a 14 day…

This was a family trip with 2 adults and a 14 year old. It was a fabulous vacation. Asia Highlights did an awesome job recommending hotels and provided a great itinerary. The hotels were top notch.

More

Greg Cieslik, Sep 2018
Because of its natural beauty
Away from the big cities, nature reigns in Cambodia.
You can relax or party on an island…
The South of Cambodia offers a bunch of different islands, each one of them unique in their own way.
Koh Rong: The most famous island in Cambodia is renowned for its ongoing night life.
Koh Rong Samloem: On the other hand, you can relax on this peaceful island which offers low-impact and sustainable tourism.
Song Saa:The most exclusive island experience: with rooms that cost up to $(??) 3,000 per night.people, and after the fall of the Khmer empire was quickly abandoned.
Koh Thmei: Home to more than 100 different species of birds, monkeys, lizards, etc., Koh Thmei is the best island for nature watching.
Koh Totang: With no internet and just places to stay, this is the place to choose if you want to totally disconnect from the rest of the world.
…or enjoy the National Parks' wildlife
Cambodia offers also some beautiful national parks, where nature is totally untouched. Enjoying the luxurious flora and fauna is something that you cannot miss and, most importantly, you'll never forget.
Ream National Park: Just 11 miles from Sihanoukville, it is the most important national park in Cambodia and is home to a wide variety of animals and ecosystems, such as rivers, estuaries, beaches, coral reefs, etc. A small population lives inside the reserve: the villagers live a simple life, with no industry, and fishing as their main occupation. Accommodation is inexpensive and provides first quality services.
Kirirom National Park: Kirirom ("happy mountain") is a mountain plateau composed by natural and semi-natural vegetation. You can hike with a ranger along the footpaths surrounded by nature, ride horses, or do bird watching.
Bokor National Park: the park consists of jungles, waterfalls, and fresh mountain streams, home to rare animals such as the Indian elephant and the Asiatic black bear. Something you cannot miss, is the stunning view of the ocean from 3000 feet. The ranger stations have available beds if you want to spend the night on top of the mountain.
Some useful tips when visiting Cambodia
Travelling in Cambodia is easy and inexpensive. Here are a few useful tips to avoid any sort of problems:
Plan in advance: Booking hotels and transportation in advance will save you a lot of trouble.
When visiting Angkor Wat: Rent a private car or tuk-tuk for all the days you need it. You can easily bargain and get a good price. Your hotel can help you.
Another good thing to do is to visit the temples as early as possible during the day.
Money: Cambodia uses mostly dollars, so you don't have to worry about exchanging money.
Be aware of scams and pick-pocketing, especially in crowded areas.
Visit Cambodia with Asia Highlights
Asia Highlights welcomes the chance to help you design your perfect trip to Cambodia. Our knowledgeable staff will assist you in selecting destinations, accommodation and activities that best suit your requirements.
Check out the following links to learn more about our tours and get a head start today on planning your hassle-free vacation!
14-Day Vietnam, Cambodia and Laos Tour
12-Day Cambodia and Vietnam Highlights
You might like to read
The Most Beautiful Places in Cambodia
Why Travel with Asia Highlights During the Pandemic
Tailor-made experience: All of your ideas/needs will be carefully considered to create your ideal trip.
Worry-free planning: Your 1:1 travel consultant in Asia will take all the uncertainty out of your planning, helping you navigate any travel restrictions. 
No-risk booking: 100% refund policy! (up to 14 days before departure)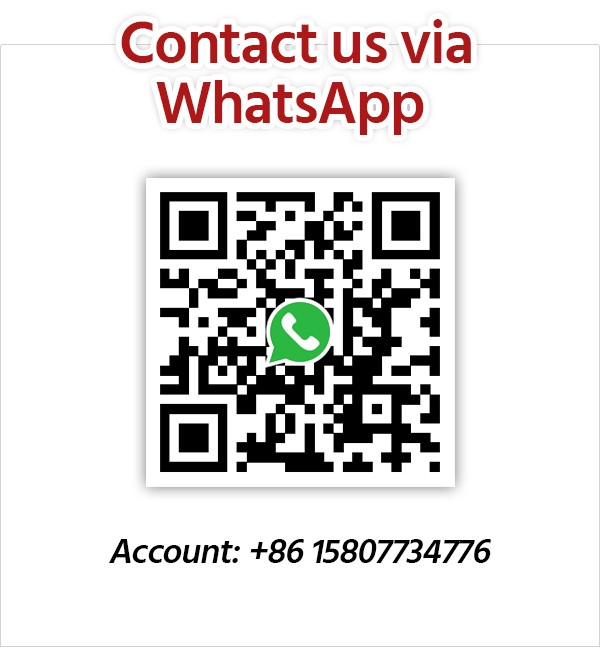 Get Inspired with Our Sample Itineraries
At Asia Highlights, we create your kind of journey — your dates, your destinations, at your pace. You can have any trip tailor made for your travel.
More Travel Ideas and Inspiration