Thailand's weather in December is warm/mild, and rainfall is low in most of Thailand, which makes it a great time to spend your Chistmas/New Year vacation in this "Land of Smiles".
Read more about Thailand's December weather, places to visit, clothes to wear, and travel tips for December in this article.
Thailand Weather in December: Overview
Average temperature range: 24–32°C (75–89°F)
Rainfall: 12 mm (0.5 inches)
Rainy days: 6
Sunny days: 15

The weather in Thailand in December is cool and dry. The average daily maximum is 32°C (89°F) and the average daily minimum is 24°C (75°F). There is only about 1 rainy day during the whole month in Bangkok, but it is much rainier in the south, and much cooler further north.
Suggested to read: Best (and Worst) Time to Visit Thailand
The Regional Weather in Thailand in December
December in Thailand is the coolest time of the year with the least amount of rainfall. 
| Area | Min. Temp. (ºC) | Max. Temp. (ºC)  | Rainfall (mm) |
| --- | --- | --- | --- |
| Bangkok | 22 | 32 | 10 |
| Chiang Mai | 15 | 29 | 20 |
| Phuket | 24 | 32 | 71 |
| Krabi | 22 | 31 | 127 |
| Koh Samui | 21 | 25 | 234 |
| Hua Hin | 22 | 29 | 15 |
Bangkok, Central, and Eastern Thailand: 21°C to 31°C
Central and eastern Thailand are large regions that include many popular travel destinations such as Bangkok, Pattaya, Koh Samet, Hua Hin, Ayutthaya, and Koh Chang in the southeast. Temperatures here range between 21°C (70°F) and 31°C (88°F). In December, this area of the country sees an average rainfall of 2mm (0.08 inches).
Recommended Itinerary
Chiang Mai and North Thailand: 15°C to 28°C
In northern Thailand, the weather can get chilly in December. In Chiang Mai, temperatures typically drop to around 15°C (59°F) at night and in some years the temperature has been as low as 12°C (54°F).
Islands of Southern Thailand: 23°C to 31°C
Southern Thailand is an ideal place to visit if you want beautiful beaches and warm weather. In December, temperatures range between 22°C (72°F) and 31°C (88°F).
However, the rainfalls in the east coast (Koh Samui and Koh Phangan) and the west coast (Phuket, Krabi, and Koh Phi Phi) are quite different. Phuket, Ko Lanta, and Ko Phi Phi on the west have drier weather at the beginning of December. Towards the end of the month, you could enjoy many sunny days in Koh Samui and Koh Phangan as well. 
Further read: How to Choose from Thailand's Islands (Your Island Hopping Guide)
Thailand's neighborhood countries Vietnam and Cambodia also have comfortable weather in December. For your 2-week Christmas holiday, visiting these three countries in one trip would be a smart choice as well. 
Suggested to read: Planning a Family Holiday to SE Asia? 20 Expert Tips for Christmas 2022
A Southeast Asia Overview for a Shorter Vacation
What Our Customers Said
We had an amazing trip to Thailand

We had an amazing trip to Thailand with Asiahighlights. Every detail was perfectly organised and we always had an instant customer support service in case of any issues.

More

bugra t, Nov 2022

Great experience!

Bella was very helpful and responsive to all our questions. They handled all the arrangements very professionally and we had a wonderful time! We would definitely recommend and use them again!

More

Christie, Nov 2022

I contacted to Bella from Asia Highlights

I contacted to Bella from Asia Highlights that to buy tickets to Yi Peng Festival in Chiang Mai when i was in my country.She helped me very much.You can trust this agency, and i advice Bella as the best!!

More

Elena, Nov 2022

I had booked Chiang Mai Yi Peng Sky Lantern Festival

I had booked Chiang Mai Yi Peng Sky Lantern Festival with Asia Highlight Travel, my travel advisor was Bella Kiu, the experience was great, got my tickets , communication was seamless.

More

Siskazi Lindeni, Nov 2022

Thank you Iris Wang & Bella Liu

I thought "no hope" in getting the tickets to Yee Peng Festival organize by CAD. Fortunately, together with Bella Liu, I managed to secure all our tickets. No one left behind. This trip to Chiang Mai will be a memorable one.

More

Little Puppy, Nov 2022

Very accommodating and helpful

Bella was super helpful in getting my ticket to the Yi Peng festival exchanged and was very accommodating. Quick and easy transaction and received ticket within 24 hours. Good communication throughout the process.

More

Helen Powell, Nov 2022

Very accommodating and helpful

Asia Highlights as a whole is also very informative and contains helpful advice that has helped me plan my travels in Thailand.

More

Helen Powell, Nov 2022

You are in safe hands

Albee was an absolute pleasure to work with. She responded to my suggestions readily to find suitable alternatives for my 2 week trip to Thailand with my wife. She answered all my questions promptly and thoroughly.

More

RJ, Oct 2022
Best Places to Visit in Thailand in December
December is one of the best months to travel to Thailand. The weather of December is hot/warm in the south and mild/cool in the north, and the monsoon rains cease in most of the country. Here are some of the best-recommended places to visit in December.  

Best Places to Visit in Thailand in December
1. Bangkok

Bangkok in December
Lots of sunshine and warm weather make Bangkok a great place to visit in December. It is a special experience to walk along the riverside and enjoy the Christmas streetlights in Bangkok with other holiday-time crowds.
The comfortable weather and the many rooftop bars/restaurants make Bangkok a wonderful place to count down to the New Year. (Read more about Where to Celebrate New Year's Eve in Thailand)
2. Chiang Mai and Chiang Rai

Elephant Rescue Park in Chiang Mai
With the cool weather of December, you can explore the elephant sanctuary near Chiang Mai and help the staff feed and bathe the elephants. (The Best 4 Ethical Elephant Sanctuaries in Chiang Mai)
The hinterland of the old towns of Chiang Mai and Chiang Rai holds good places for trekking, camping, and cycling.
Recommended Itinerary
3. Ayutthaya

Ayutthaya in December
The weather in Ayutthaya in December is pleasantly warm with a gentle breeze. It is comfortable to explore this once-thriving ancient city and visit the ancient temples of Ayutthaya.
Caring for rescued elephants and biking through the old French, Portuguese, British, and Dutch quarters are some of the recommended activities.
4. Khao Yai National Park

Khao Yai National Park
December is a great time to explore Khao Yai National Park's jungle (a UNESCO World Heritage site). You can take a half-day or day-long tour to explore caves, spot a lot of birds, see elephants (and other wild animals), and enjoy waterfalls. 
Camping in the park on New Year's Eve with the starry sky might be a special gift for your family.
5. Popular Islands of Thailand

Phuket Beach in December
Although temperatures on some of Thailand's beaches can reach up to 31°C (87°F) in December, there is always a breeze coming from the ocean that makes it feel much cooler. December is a good time to relax on the beach without overheating and participate in watersports.
Interestingly, the rainfalls in December are quiet different from the east coast (Koh Samui and Koh Phangan) to the west coast (Phuket, Krabi, and Koh Phi Phi). In general, December marks the end of rainy season on the east coast. But before December 20th, Koh Samui/Koh Phangan (east coast) might still see a few rainy days while Phuket and Krabi on the west enjoy drier weather. 
When entering the end of December, both east coast and west coast are perfect for winding at the beach. Koh Samui usually has smaller crowds due to its higher airfare and less flights. (Phuket vs Koh Samui: Which Is Better to Go)
For your first trip to Southeast Asia, you can also consider exploreing Thailand, Vietnam and Cambodia together in one trip as they're conveniently connected and share the similar climate. 
An In-Depth Experience of Southeast Asia at an Easy Pace
December Crowding and Costs 
December is the peak travel season in Thailand, especially during the "Western" holiday season (the Christmas / New Year's break). The tourist areas can be extremely crowded, and hotel and flights costs are much higher than in other months. So, book early (2-3 months in advance) to save more. 
Check some Thailand tours for inspiration.
Suggested to read: 
What to Wear in December?  
The lowest temperature in December is about 24°C (76°F) in most of Thailand. So, shorts, skirts, light trousers, T-shirts, and other light clothes are good for this month. Bring a few pieces of warm clothing, such as a jacket or jeans, if you go to northern Thailand, which can sometimes get below 15°C (70°F).
The Best Choice for the First-Timers to Thailand and Cambodia
Monthly Weather and Travel Information for Thailand
Learn about the weather in Thailand for 12 months and find out the best places to visit each month.
Explore Thailand with Asia Highlights
For the perfect December vacation to Thailand, look no further than Asia Highlights' custom travel services. At Asia Highlights, we can create a tailor-made trip based on your preferences. If you want to avoid the crowds while enjoying the tropical beaches in the south or cities full of temples in the north then we can arrange it for you. Let us deal with the stress of planning so that you can just enjoy your trip.
Why Travel with Asia Highlights During the Pandemic
Tailor-made experience: All of your ideas/needs will be carefully considered to create your ideal trip.
Worry-free planning: Your 1:1 travel consultant in Asia will take all the uncertainty out of your planning, helping you navigate any travel restrictions. 
No-risk booking: 100% refund policy! (up to 14 days before departure)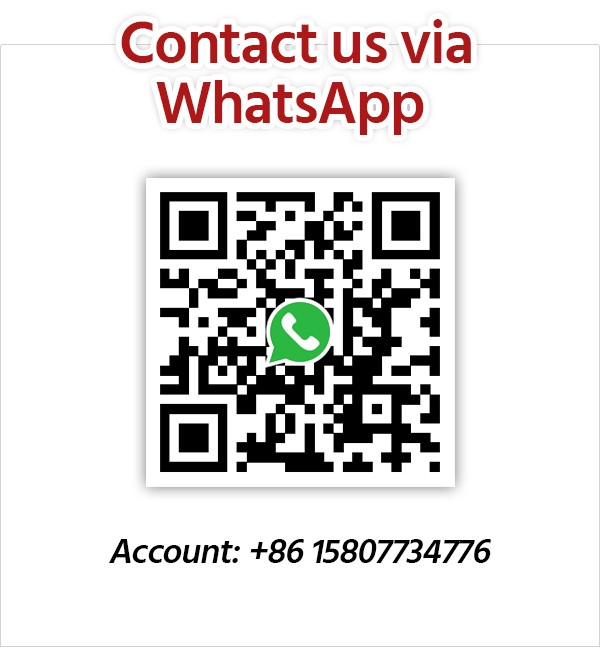 Get Inspired with Our Sample Itineraries
At Asia Highlights, we create your kind of journey — your dates, your destinations, at your pace. You can have any trip tailor made for your travel.
More Travel Ideas and Inspiration