Healthcare in Myanmar is expected to continue to improve along with its economy and living standards.
As a traveler in Myanmar, you will most probably visit typical tourist sites, where you can access decent healthcare services. However, you do need to be aware that outside Yangon and Mandalay, decent healthcare services may be difficult to find.
Introduction
Healthcare services in Myanmar are considered among the worst in the world.
According to a health survey in 2015 funded by USAID, only 55% of children age 12-23 months had received all basic vaccinations. In some states, the rate was as low as 34%.
Availability of healthcare services is not evenly distributed, with rural areas having much less access than urban areas. Access also varies from state to state, with poorer states having much less healthcare access.
In addition to malaria and dengue fever, HIV is a serious problem in Myanmar. UNAIDS estimated that in 2015 there were 220,000 people in Myanmar with HIV.
Despite this less than ideal situation, there are signs of steady improvement in Myanmar's health services. Improvement is indicated by various statistics, including a declining maternal mortality rate.
Myanmar's maternal mortality rate in 1990 was 453 per 100,000 live births. In 2015, it had decreased to 178 deaths per 100,000 live births. Despite the significant improvement, the rate is still much higher than in developed countries, most of which have fewer than 15 deaths per 100,000 live births.
Recommended Itinerary
What to Do Before Your Trip
Before travelling, you should take out comprehensive travel insurance as well as taking the necessary vaccinations to prevent certain diseases. Commonly recommended vaccinations are: hepatitis A & B, diphtheria, polio, tetanus, Japanese encephalitis B, rabies, tuberculosis, yellow fever, and typhoid. If in doubt, consult your doctor.
Bring any prescribed medicines for the duration of your travel,and also basic medical supplies. Even though buying over the counter in Myanmar is possible, it is not recommended, as sometimes medicines may be counterfeit or expired.
Pregnant women need to be extra-cautious in planning a trip, especially since during the first trimester there is a higher risk of miscarriage and during the third trimester there is a higher risk of complications emerging.
For malaria prevention, we recommend taking a course of anti-malaria tablets. Malaria is a high-risk disease in pregnancy, so WHO recommends that pregnant women do not travel to areas with malaria such as rural areas of Myanmar, as no anti-malarial drugs are completely safe in pregnancy.
What to Do During Your Trip
During your travel, there are several things you can do to reduce the risk of getting sick, such as:
Stay hydrated by drinking enough fluids, especially during the hot season when it is easy to become dehydrated.
Do not drink tap water, but always drink bottled water. Avoid ice and watered-down juices.
Be careful what you consume, as unsanitary food can cause diarrhea. Street food usually looks appetizing, but is not always hygienic. When going to restaurants, it is best to go to places with a high turnover, where the food is more likely to be fresh.
Use insect repellent to avoid insect-borne diseases. Insect-borne diseases such as dengue fever and malaria are particularly common, as there are many mosquitoes. It is best to have taken vaccinations for these diseases before you depart.
Be cautious with animals. There are several tourist sites, including Mount Popa, where you will find monkeys. Please be careful and do not feed the monkeys, as they can become aggressive and bite.
Recommended Itinerary
What to Do If You Get Sick
Avoid traditional medicine or remedies, as these sometimes involve questionable practices with risk of complications. Burmese society is steeped in mystic beliefs. If you do take herbal medicines along with western prescriptions, make sure your doctor is aware of this.
Be cautious when buying medication over the counter, as fake medications and poorly stored or out-of-date medicines are common. If possible, bring basic medicine with you from your own country.
If you think you may have contracted a serious disease, do not delay in finding the nearest reliable healthcare, as it is better to be assessed by a doctor than to rely on self-treatment.
Diarrhea is the most common problem a traveler faces in Myanmar.Treatments consist of staying well-hydrated, drinking hydrating solutions, and taking antibiotics.
If possible, try to avoid public hospitals, as their sanitary standards may not be the best.It is better to find a private clinic with services in English. Reliable medical healthcare can be found in Yangon and Mandalay, but outside these areas it may be difficult to find.
If you find yourself unwell outside of Yangon and Mandalay, it is best to ask your hotel for recommendations of nearby clinics or doctors experienced in treating foreigners.Be aware that the cost for medical treatment in Myanmar is not cheap.
Sometimes payment upfront is required prior to receiving treatment. If the case is serious and you need hospitalization, it may be better to get to a hospital in Bangkok or Singapore, for better medical services. Make sure that this is covered when buying your insurance.
For a list of recommended clinics, hospitals, and doctors in Myanmar, read here.
While you do need to be cautious and keep your body healthy during your trip, do not let such concerns deter you from setting off on this adventure.
Visit Myanmar with Asia Highlights
We provide tailor-made tours to Myanmar. Tours typically start or end in Yangon or Mandalay and last approximately 9 days; visiting Yangon, Bagan, Mandalay and Inle Lake.
You might like:
14-Day Myanmar and Thailand Essence Tour
You might like to read
Is It Safe to Travel to Myanmar
Essentials to Know before You Visit Myanmar
Why Travel with Asia Highlights During the Pandemic
Tailor-made experience: All of your ideas/needs will be carefully considered to create your ideal trip.
Worry-free planning: Your 1:1 travel consultant in Asia will take all the uncertainty out of your planning, helping you navigate any travel restrictions. 
No-risk booking: 100% refund policy! (up to 14 days before departure)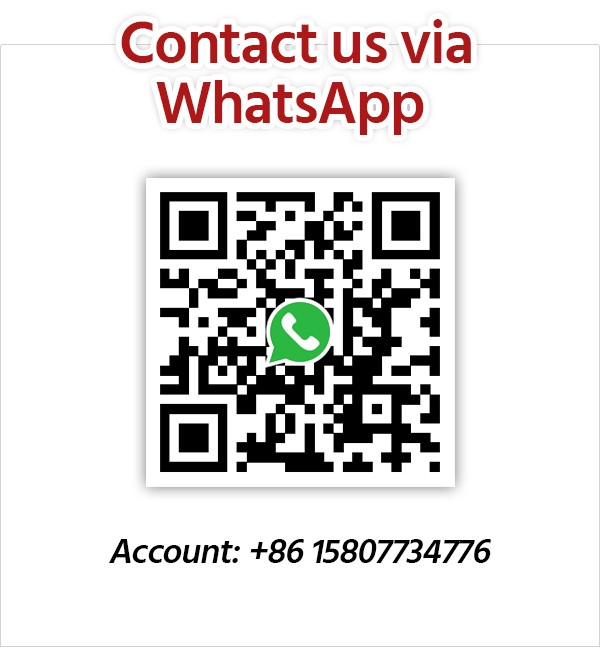 Get Inspired with Our Sample Itineraries
At Asia Highlights, we create your kind of journey — your dates, your destinations, at your pace. You can have any trip tailor made for your travel.
More Travel Ideas and Inspiration