Every year, more and more tourists take Japan as their destination of choice, but Japan is certainly not a cheap place to visit, especially compared to the rest of Asia. In fact, it is one of the most expensive Asian countries , but this doesn't need to discourage you!
Prices are high, but so is the quality of service. We have chosen to focus our survey below on the prices of food, transport, and accommodation, the three major items in every traveler's budget.
You will see that it is still quite possible to travel in Japan, stay within your budget, and have a wonderful experience you will never forget. Keep reading for some idea about the likely budget for your next trip to Japan!
Highlights
Japan is one of the best-developed Asian countries and so one of the most expensive
Accommodation, food, and transport are more expensive in Japan than in other Asian countries
Planning your budget ahead of time is a great way of avoiding too much hassle when you visit
There are tons of ways to save money and stay within your budget
without having to sacrifice the best parts of your trip
Why Japan Is More Expensive Than Other Asian Countries

Waitress at the club lounge
A lot of factors contribute to making Japan more developed than other Asian countries and therefore more expensive to live in or visit. First of all, Japan is a fairly remote island, and this has made it difficult for other countries to engage with its economy, allowing Japan to develop on its own terms.
The Japanese government has always been regarded as legitimate, and this stability has greatly helped with economic development. The modernizing reforms under the Meiji and subsequent governments were accompanied by political and cultural changes, but Japanese people always managed to adapt foreign ideas to their own advantage.
Nowadays, living in Japan means paying a high rent and high transportation cost. Of course, high prices come along with efficiency, making the quality of life in Japan among the highest in the world.
Thanks to a fundamentally courteous culture, visitors meet with warm hospitality. In many situations, bows are part of the service, for instance, in department stores and hotels
What Our Customers Said
Plenty of options and personalized tours as needed

Monica Mo was very helpful from the beginning after I enquired about my travel plans to Japan. She listened with understanding and took careful notes and clarified things to make sure she got everything.

More

Ginybel Belgira, Sep 2022

Asia Highlights especially Ms. Kanae Chida superb

Asia Highlights and particularly our Tokyo guide, Ms. Kanae Chida, were the best. When Kanae met us, she asked for details of what we wished to see and she constructed an outstanding combination of visits for the day.

More

Geoff Rayner-Canham, May 2019

Asia Highlights especially Ms. Kanae Chida superb

When Kanae met us, she asked for details of what we wished to see and she constructed an outstanding combination of visits for the day. In addition to the temples and the old historic streets, she discovered that I loved azelia flowers.

More

Geoff Rayner-Canham, May 2019

I have arranged a 27 day tour of China, Japan and Hong Kong China

Peggie's English is impeccable and she uses lots of nuances which usually only a native English speaker would know. I have found her very prompt in responding to emails and her knowledge is terrific.

More

Ailsa West, Jul 2018

I have arranged a 27 day tour of China, Japan and Hong Kong China

I have arranged a 27 day tour of China, Japan and HK through Peggie Lyoo at Asia Highlights and I would highly recommend Peggie to anyone seeking good advice and a customised tour.

More

Ailsa West, Jul 2018

Very professional, great customer service

We travelled to Japan this May (2018). We had contacted Asia Highlights to organise our trip for us. Miss Peggie Lyoo was very helpful, super-friendly, very professional and very prompt with all her replies!

More

Tibor Marton, May 2018

Great job!

Great job!! We had an amazing vacation to Japan. We will use Asian highlights for all of our trips to Asia

More

Joe, May 2018

A truly magical experience

You measure the quality of a tour company with how they handle the bumps along the way. Encountering unexpected baggage fees from Cambodia Angkor Air in Siem Reap.Albee without hesitation agreed to cover this cost.

More

Bob Bosshard, Mar 2020
General Expenses in Japan
Planning a trip to Japan requires careful planning of your budget. Costs of travel in Japan are quite similar to those in western countries.
To help with this, we have gathered some information about general expenses, so you can get an idea of your likely average daily expenses.
Typically a 3-star package tour starts from about $600 USD per person per day, including public transportation, full-day itinerary, a private guide, tickets for attractions, and a local 3-star hotel.
Accommodation
As everywhere else, accommodation prices vary greatly according to the season; you can expect to pay a lot during the peak cherry-blossom season. Prices are highest around New Year, Golden Week and cherry blossom season.

A western style standard double room at business hotel
Mid-range accommodation ranges from $150 to $300 per night, while boutique hotels cost more than $400 per night (and prices can go much higher). You may have heard of ryokan (Japanese inns): most are quite affordable, but the luxury ones, with dinner included, cost about $400 per person per night.
There are two basic classifications of accommodations: western-style and traditional. The range of hospitality is diverse in every aspect, style, price, the size and quality of rooms, and facilities provided.
The western-style business hotels cater to budget-conscious travelers. Being located in city centers round subway stations, they are very convenient and affordable. Our favorites include the Citadines Central Shinjuku in Tokyo, and the Hotel Gracery Kyoto Sanjo and Mitsui Garden Kyoto Sanjo.
A ryokan is a Japanese-style inn, offering a glimpse into a more traditional way of life. They are fitted out with washitsu (Japanese-style rooms) with tatami flooring, shoji (sliding paper doors), and tokonoma (decorative alcoves).
Prices vary from ryokan to ryokan. A room in a primary ryokan costs between $130 and $180 per night. Meals (dinner and breakfast) are generally taken together with other travelers at a fixed time.
A family-run minshuku, a type of guesthouse, is a more intimate way to experience the Japanese lifestyle. With room rates starting from $80 per night, this is an economical option. The atmosphere is more homey than professional.
Transport
Getting around is extremely easy, and transport systems are super-efficient and clean. Taking a train is a pleasure as the Japanese train system is the best in the world.
For example, to take the bullet train (one way) from Tokyo to Kyoto costs about USD $160 in standard class; while to get from Kyoto to Hiroshima you will have to pay about $130.

Seats inside the bullet train
If you are planning on traveling around the country a lot, you can purchase a JR (Japan Rail) pass, which is relatively cheap and gives travelers access to all JR lines across the country. A 7-day JR pass is typically enough for most travelers, and costs around 29,110 yen (about $260). JR pass must be purchased before the trip from an agent abroad.

A sample of reserved seat ticket by JR Pass
To move around within a city is cheaper: a short subway ride in Tokyo costs only $2. Basic fare tickets for short distance are normally bought from ticket machines. Many stations have maps in English, indicating the fares to destinations. We recommend buy a pre-loaded card, such as the SUICA, PASMO, or ICOCA cards, that can be used for metros and buses.
If you want to take a taxi, note that fares start from around USD $7, and can easily end up really expensive. Fares increase per mile, and are higher at night and on weekend. You will, however, enjoy service to remember.
Walking is a great way of exploring the country's cities. There are a dozen of paid walking tours covering various areas of the city and focus on themes such as tea ceremony, traditional gardens and local markets. If you are happy to share the experience in small groups up to 10 people, it becomes a better value option.
Recommended Itinerary
Guided Tours
English-speaking guides are expensive in Japan. The guide fees for a day tour lasting about 8 hours are about $300 per person, with public transport.
Tours typically start with picking up clients from hotels and end at the last attraction or at the station. Then the guide will show you how to use the transport system, making it easier for you to explore independently during the rest of the day.
We suggest you arrange at least a full day's guided tour of Kyoto and Tokyo to see the highlights. A tour guide will provide insight into the cities, brief you on their history, and help you navigate the transportation smoothly, adding real value to your experience.
It's not necessary to arrange a guided tour every day, once you've tackled some sightseeing yourself.

A local guide is explaining how to brew a cup of tea
Being unable to speak or read Japanese is not usually a problem, especially in large cities. Many signs are displayed in Roman script along with English.
Tourist information can be obtained from Japan National Tourism Organization (JNTO). The JNTO has a large range of useful leaflets and brochures to help visitors explore Japan with more confidence.
In Tokyo, the TIC or Tourist Information Center offers visitors suggestions on tour itineraries. Local information can be obtained from the Tourist Information Offices founded in almost every town, usually in or near the main station.
There are also goodwill tour guide groups, made up of Japanese volunteers, registered with JNOT, willing to assist visitors from overseas. JNTO has 82 Systematized Goodwill Guide groups, which offer local tours in English. Visitors are expected to pay their guide's expenses.
Food and Drinks

Savoring a sushi meal at a kaiten zushi shop
In Japan, food is always good, but it can be really expensive. If you love sushi and you want to taste the best in the world, you would have to spend about USD $300 per person. It is common, however, to find inexpensive yet exquisite sushi for less than USD $10.

Use chopsticks to eat sushi
Restaurants specializing in sushi vary in style from low-priced kaiten-zushi shops, where sushi comes out on a conveyor belt, to expensive places where everything is of optimum freshness and quality. As a general rule, if there are no prices listed anywhere, it's for an expensive dinner.

Plain ramen with toppings
And not everything is as expensive as sushi. Lots of other common foods can be purchased at a lower price. This is true of onigiri (rice balls), that come for USD $2, pastries ($3), ramen ($5-10) and the like. Ramen are served in cheap Chinese restaurant called chukka-ryoriya, in specialty shops called ramenya, and at night street stalls called yatai.

A dish of yudofu
If you wish to eat a lunch set, called teishoku, with rice, fish, miso soup, tea, and vegetables, you can expect to pay around USD $12. For a meal at an izakaya (a Japanese pub), including food and drink, expect to pay about USD $50.

a classic serving set of sake
Bottled water comes for just USD $1, while coffee costs $3. The price of beer is not too different from the rest of the world, as you can buy draft beer for $6.
A cup of sake, the typical rice liquor in Japan, starts at $8, but you will have to pay more for higher quality. A glass of wine is slightly more expensive, and whisky varies dramatically, so just ask the price beforehand.
Make the Most of Your Budget When Visiting Japan
As we have seen, Japan is relatively expensive. But don't worry! It is still totally possible to travel on a budget and get the best from your experience, making every penny count.
Consider the Off-Season

Autumn isn't as busy as spring
The off-season is autumn, when Japan is just as beautiful, but without the hassle of big crowds and higher prices. The country is especially crowded from March to May, during Golden Week and the cherry blossom season. During that period, the price for guided tours and hotels is 30% higher than usual.
Find out when is the Best Time to Visit Japan
Get Around in a Smart Way

Take a subway
Moving from one city to another can be quite expensive, but fortunately you can purchase a Japan rail pass for 7, 14, or 21 days. The standard prices are ¥29,110, ¥46,390 or ¥59,350 respectively. It is totally worth it, if you take a lot of trains, giving unlimited travel on all JR lines and affiliated buses.
When travelling within the city, purchase a day-pass for the metro (for about USD $7-$15), or use Suica top-ups. You will save some money, and won't need to worry about buying tickets or having exact change.
There are numerous systems of local transportation in the major cities, all of which are efficient, safe, and clean.
Choose Good-Value Accommodation

The interior of a guesthouse
In Japan, a good thing about accommodation is that, regardless of the price, the quality is high. An expensive hotel will be comfortable, but even inexpensive locations are still pretty good , maybe just smaller.
This is the case with business hotels, designed for travelling businessmen who need a small and inexpensive place to stay the night. A double room costs about USD $80.
In Kyoto, you can try one of the many townhouses, or machiya: simple yet comfortable houses transformed into visitor accommodation. The houses are usually made of wood and built on two floors. You can rent the whole house, with plenty of space, a kitchen, and a washing machine.

Typical capsule hotel
In big cities like Tokyo you might want to experience a capsule hotel, typical of Japan: for about USD $40 per person, you can stay in a small yet cozy capsule with a reading light, outlets, and a small TV. Bathroom and common areas are shared.
One nice thing about staying in Japan is experiencing a ryokan, a family-run inn. You can find luxury ones (see above), but most are reasonably priced.
The style is pretty spartan: a simple room, with a futon as a bed, and a kaiseki dinner included (an elaborate multi-course meal with traditional dishes, usually homemade). Most also have a free onsen (hot spring). Expect to pay at least USD $80 per person per night.
Look for Inexpensive Food

Fruits in a convenience store
As noted above, there is tons of inexpensive food; you just have to choose carefully.
For daily meals, we strongly recommend you try Japanese fast food, cheap and healthy, or a sushi train restaurant, where you pay $2 per plate. Convenience stores have lots of snacks and drinks, ideal for a busy day of sightseeing.
You can also find all-you-can-eat restaurants for about $20, and many restaurants offer lunch deals, consisting of dinner dishes sold at reduced prices.
Recommended Itinerary
Explore Japan with Asia Highlights
Now you know how to save money, you can re-start planning for your next trip to Japan! Let Asia Highlights help you: our professional staff will take care of everything, making sure you and your family have the hassle-free trip.
Why Travel with Asia Highlights During the Pandemic
Tailor-made experience: All of your ideas/needs will be carefully considered to create your ideal trip.
Worry-free planning: Your 1:1 travel consultant in Asia will take all the uncertainty out of your planning, helping you navigate any travel restrictions. 
No-risk booking: 100% refund policy! (up to 14 days before departure)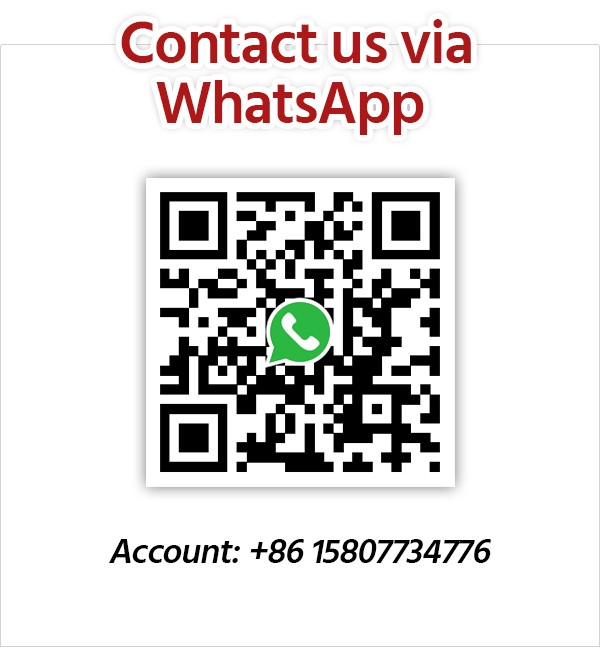 Get Inspired with Our Sample Itineraries
At Asia Highlights, we create your kind of journey — your dates, your destinations, at your pace. You can have any trip tailor made for your travel.
More Travel Ideas and Inspiration