Japan has been a popular destination for travelers, especially family group with teenagers. Besides nature, history, and modernity, Japan's unique and lively culture of sumo, samurai, anime, and sushi continues to draw curious visitors from all over the world.
In this article, we'll explain everything you need to know for planning a trip to Japan, including how to budget, when you should visit, top places to go, how to get around, and more.
Can I Travel to Japan Now?

Nagamachi Samurai Street in Kanazawa
Japan has restored the visa-waiver system from October 11th, 2022. If your country is in the list of Exemption of Japan Visa like Australia, Canada, USA, UK and almost all European nations, you can visit Japan without applying for a visa in advance. 
Feel free to contact us to plan your dream travel. 
Recommended Itinerary
How to Budget for a Trip to Japan?

Byodo-in Temple in Kyoto
Japan is one of the most expensive countries in Asia to visit.
Costs of travel in Japan are quite similar to those in western countries. Typically a 3-star private tour based on a group of 2-4 people starts from about $650 USD per person per day, including a private guide, private car, full-day itinerary, tickets for attractions, and a local 3-star hotel.
Taking public transportation, typically very convenient in Japan, could help you save up to USD250-300 per person per day. Your private guide could help you buy a pre-loaded card, such as the SUICA, PASMO, or ICOCA cards, that can be used for underground metros. It is much cheaper than the average $1,000 a day needed to rent a private car with driver. We usually recommend staying in a local hotel near a major subway station, such as the Citadines Central Shinjuku in Tokyo and the Hotel Gracery Kyoto Sanjo. Contact us to create a memorable Japan tour with good value of money.
March to May is the busiest travel season in Japan. Be prepared for most crowds and highest cost. It will be important to book flights and hotels well in advance. To appoint an expert guide for your dream travel in Japan, you're suggested booking a Japan tour at least 6 months in advance.
Recommended Itinerary
What Our Customers Said
Plenty of options and personalized tours as needed

Monica Mo was very helpful from the beginning after I enquired about my travel plans to Japan. She listened with understanding and took careful notes and clarified things to make sure she got everything.

More

Ginybel Belgira, Sep 2022

Asia Highlights especially Ms. Kanae Chida superb

Asia Highlights and particularly our Tokyo guide, Ms. Kanae Chida, were the best. When Kanae met us, she asked for details of what we wished to see and she constructed an outstanding combination of visits for the day.

More

Geoff Rayner-Canham, May 2019

Asia Highlights especially Ms. Kanae Chida superb

When Kanae met us, she asked for details of what we wished to see and she constructed an outstanding combination of visits for the day. In addition to the temples and the old historic streets, she discovered that I loved azelia flowers.

More

Geoff Rayner-Canham, May 2019

I have arranged a 27 day tour of China, Japan and Hong Kong China

Peggie's English is impeccable and she uses lots of nuances which usually only a native English speaker would know. I have found her very prompt in responding to emails and her knowledge is terrific.

More

Ailsa West, Jul 2018

I have arranged a 27 day tour of China, Japan and Hong Kong China

I have arranged a 27 day tour of China, Japan and HK through Peggie Lyoo at Asia Highlights and I would highly recommend Peggie to anyone seeking good advice and a customised tour.

More

Ailsa West, Jul 2018

Very professional, great customer service

We travelled to Japan this May (2018). We had contacted Asia Highlights to organise our trip for us. Miss Peggie Lyoo was very helpful, super-friendly, very professional and very prompt with all her replies!

More

Tibor Marton, May 2018

Great job!

Great job!! We had an amazing vacation to Japan. We will use Asian highlights for all of our trips to Asia

More

Joe, May 2018

A truly magical experience

You measure the quality of a tour company with how they handle the bumps along the way. Encountering unexpected baggage fees from Cambodia Angkor Air in Siem Reap.Albee without hesitation agreed to cover this cost.

More

Bob Bosshard, Mar 2020
8 Top Places to Visit in Japan
With our experience traveling in Japan, we know it can be difficult to narrow down where you want to visit, in a place that has so many incredible destinations. Below are some of our favorite destinations according to our experience of traveling and planning holidays in Japan.
1) Tokyo: Modernity & Japanese Anime

Pokemon Center in Tokyo
As the booming and modern capital city, Tokyo has a lot to offer by way of foods, shopping malls, temples, museums, and skybars.
Many people come to Japan because their children, especially teenagers, love it. Tokyo is a great place to meet your children's interest of anime  (Japanese animation) and manga (comics). The J World, the Pokemon Centre, and the Tokyo Disneyland cannot be missed.
You can also learn about the legendary samurai warriors in Tokyo by wearing a samurai costume and learning the basics of kenbu. 
2) Kyoto: Ancient Temples & Geisha

The Golden Pavilion in Kyoto
While Tokyo is the large, booming city that defines modern Japan, Kyoto is smaller and has a more prominent ancient and historical side to explore.
Kyoto is home to the striking Fushimi Inari Shrine, which featured in the film Memoirs of a Geisha and is famous for its countless vermilion torii gates.
If you want some incredible food and an opportunity to see a geisha making her way to a tea house, you can head to the Gion or Pontocho districts. Walking around there, along lantern-lined cobblestone streets, will make you feel like you are on a trip back in time.
In Kyoto, you are never too far from the natural side of Japan. In fact, the city has multiple famous places for viewing the sakura, the blooming of the cherry trees. 
3) Hakone: Ryokans & Hot Springs

Enjoy natural hot spring in Hakong
Known all over the country for its picturesque beauty and natural hot springs, Hakone is one of the most popular destinations in Japan. 
The Hakone region has more than a dozen springs that provide natural hot water. These springs are surrounded by ryokans where you can stay, eat delicious kaiseki meals, and bathe in the healing waters.
When not luxuriating in the relaxing hot springs, you can explore this sleepy undeveloped town located on the shores of Lake Ashinoko, with Mount Fuji in the background.
4) Nara: Deer Park

Deer Park in Nara
Nara is an ancient Japanese city less than an hour from Kyoto and Osaka. Most travelers come to Nara because of the Nara Park (often referred to by locals as Deer Park). It is home to over a thousand free-roaming deer which can be seen throughout the park and even fed in some areas. 
5) Uji: Green Tea

Traditional tea ceremony in Japan
Uji is a small traditional town near Kyoto, world-famous for its green tea. It has been known for its high-quality tea since the 1100s, and is a great place to visit for an authentic view of tea production in Japan.
Here you can learn about the tea-making process from the growing of the plant to the kneading and drying process, to the final taste testing and quality checks. Here you can also participate in a traditional tea ceremony, or stroll through the picturesque Japanese village while sampling tea from local shops.
6) Takayama and Shirakawa-go: Rural Countryside

View of Takayama's Countryside
Takayama is a city in the mountainous Hida region of the country, a great place for escaping from the country's larger cities and relaxing for a few days in the rural countryside.
After exploring Takayama, many visitors like to go to Shirakawa-go to see its near-perfectly preserved Old Town, still looking just as it did during the Edo period. The Old Town is famous for its traditional gassho-zukuri farmhouses, some of which are more than 250 years old.
7) Kanazawa: Ancient City During the Edo Period

Kanazawa Castle
Kanazawa is an ancient Japanese city that during the Edo period used to be home to one of the most powerful clans in the country. Today, Kanazawa is a great place to visit for anyone interested in the ancient culture of the country.
Because Kanazawa wasn't destroyed by air raids during WWII, it's one of the few areas left with so many surviving ancient districts. 
Kanazawa is also a good place for a close look into the life of samurais and geishas.
8) Sapporo: Snow Scenery and Winter Sports

Sapporo Beer Museum
Sapporo is the capital of Hokkaido province and is Japan's fifth largest city, as well as one of its youngest. It is well known for its wonderful weather and snowfall in winter, making it the perfect place for winter sports. In fact, the 1972 Winter Olympics were hosted here.
Besides the incredible winter scenery and numerous sporting resorts, one thing that draws people to Sapporo is the annual Snow Festival. This is normally a week-long event in February. It attracts more than two million visitors every year and is famous around the world for its incredible ice sculptures.
Recommended Itinerary
How Many Days to Stay in Japan?

Fushimi Inari Shrine in Kyoto
We suggest you take at least a week for your first trip to see a spectrum of the highlights in the top two cities.
3 days in Tokyo
3 days in Kyoto
To discover more of Japan, like picturesque Hakone and Deer Park in Nara, you will need a few more days. See our sample itinerary for inspiration: 9-Day Japan Highlights Tour.
If you are lucky to have two weeks to tour Thailand, then you have a lot more options, like exploring the quaint towns (Takayama, Shirakawa-go, and Kanazawa) in remote mountain region. Create your unique travel based on the 11-Day Classic Japan Tour. 
You might want to contact a travel specialist to have your requirements, including the length of your holiday, designed into a fulfilling tour uniquely planned for you.   
Best Time to Visit Japan

Himeji Castle with frame of cherry blossom
Japan can be visited year-round, though there are benefits and drawbacks of every season. 
For the most comfortable weather, March to May are the best months to travel. Spring is one of the most popular times to visit Japan because of the beautiful, comfortable weather and the arrival of the cherry blossoms.
For the lowest prices and less crowds, visit Japan from June to August. Many people choose not to visit Japan during these months due to the high heat (average 32℃ (90℉) and humidity, which means that standard prices for accommodation and flights are often lower. Summer is the festival season in Japan, offering you an opportunity to experience multiple holidays and firework-shows in another country.
For cool and dry weather and less crowds, September to November is a wise travel season. Visit Japan during this period to enjoy the changing colors of the leaves, turning brilliant orange and red, in the countryside near Kyoto and Tokyo. Autumn is also the best time to visit some of Japan's best national parks, such as Mount Fuji and the Five Lakes. 
For snow scenery and skiing, come to Japan from December to February. Winter in Japan is the best time to stay in a ryokan, with a natural hot spring. Nothing beats bathing in the hot pools surrounded by snow and quiet forests.  Christmas/New Year holiday is one of the busiest times. Hotels and flights are easily booked up. Be sure to plan ahead and make reservations in advance. Let us know your interests and requirements, and we'll take care of everything. 
Recommended Itinerary
Accommodation in Japan - Ryokan

Traditional Japanese guest room of ryokan

Stay in Ryokan in Japan
While there is plenty of accommodation available in Japan, with different standards, our favorite is the ryokan. A ryokan is a traditional Japanese inn that will make you feel simultaneously comfortable and relaxed. Its floors are usually made of rice- or bamboo-straw. You sleep on traditional mattresses on the floor, and eat fresh kaiseki-style dinners.
Ryokans are the essence of comfort. Members of staff are often dressed in kimonos, they provide excellent service, the food is top-tier, and many ryokans are located on natural hot springs that have waters with healing properties.
The ryokans with hot springs in Hakone are particularly famous, with their Japanese western-style rooms and atmosphere of total peace and harmony. 
Cannot decide which ryokan to choose? Submit an inquiry for a best suitable choice for your family. 
How to Get to and Around Japan? 
Getting to Japan
Most flights from international starting points such as Europe, North America, Australia, and New Zealand, land at Narita International Airport in Tokyo or Kansai International Airport in Osaka. These airports are conveniently close to their corresponding cities and are international hubs for some of Japan's leading airlines.
Besides these two major airports, there is also the New Chitose Airport in Sapporo, the Chubu Centrair International Airport in Nagoya, and the Naha Airport in Okinawa. It's a good idea to consider ticket prices to different airports, as well as your travel itinerary, when deciding which city you would like to fly in to.
For the best prices, we advise buying tickets at least 6 weeks in advance. Good websites to visit for cheap tickets include expedia.com and skyscanner.com. Or you can contact us for the best suitable travel route recommendation.
Recommended Itinerary
Getting Around Japan

Seats inside the bullet train
The famous Japanese bullet train, or shinkansen, provides an easy and quick way to travel across the whole country, without the risk of delays or the hassle of getting to an airport. Each shinkansen line has different types of train, which customers can choose from.
If you think you will be using trains a lot in Japan, you can purchase a JR (Japan Rail) pass, which is relatively cheap and gives travelers access to all JR lines across the country. A 7-day JR pass is typically enough for most travelers, and costs around 29,110 yen (about $260).

The Shinkansen bullet train
The one downside of traveling by train is that there is often little space for luggage larger than a carry-on suitcase. Many hotels do, however, provide the service of sending your luggage on to your next hotel.
It is also possible to fly between cities in Japan, though with the comfort and availability of trains, most travelers decide to skip the airport hassle.
Why Travel with Asia Highlights During the Pandemic
Tailor-made experience: All of your ideas/needs will be carefully considered to create your ideal trip.
Worry-free planning: Your 1:1 travel consultant in Asia will take all the uncertainty out of your planning, helping you navigate any travel restrictions. 
No-risk booking: 100% refund policy! (up to 14 days before departure)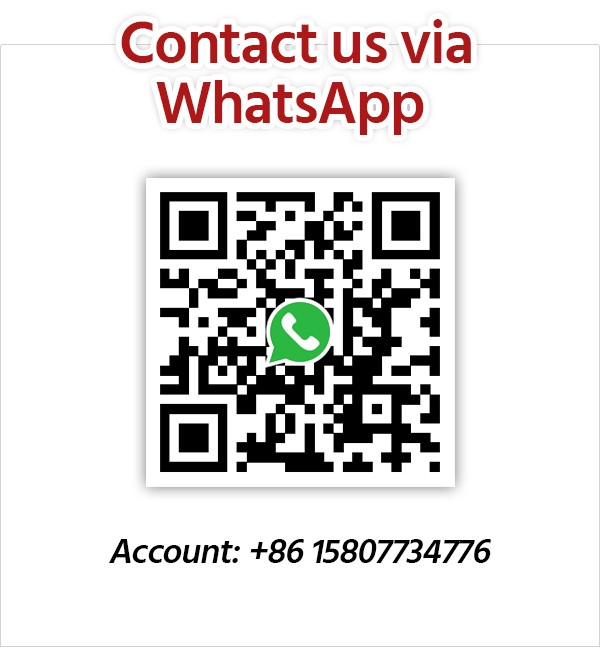 Get Inspired with Our Sample Itineraries
At Asia Highlights, we create your kind of journey — your dates, your destinations, at your pace. You can have any trip tailor made for your travel.
More Travel Ideas and Inspiration