Situated in the middle of Indonesia, Bali is both a province and an island and it is not that overwhelming in size with only 5,780 km² (2,230 mi2) — the size of the urban area of a low-density Western city. Bali can be divided into six main areas: South Bali, Central Bali, West Bali, North Bali, East Bali, and the Southeastern Islands.
There are many beautiful places to stay in Bali, each one has its sights and highlights, for example for South Bali is the most visited part, famous for its beaches, Central Bali (around Ubud) is famous as the cultural heart of Bali, and the Southeastern Islands are best for diving activities. 
We've introduced 12 popular areas of Bali below with their pros and cons for your inspiration and to help you choose the best places for you to stay.
1.  Kuta and Legian — Best for Partying and Surfing

As Bali's top tourist area, Kuta Beach is one of the most famous beaches with water activities in Bali. With a stunning beach and great waves, Kuta is a good place for surfing and skateboarding. The beach is full of surfing areas and surfing instructors — it is a fun-seeking area for young people. 
The Kuta and Legian area has a lot of hustle and bustle, lots of bargain market shopping, beach bars, restaurants, bars, and clubs. In the evening, there is a Balinese song and dance performance specially prepared for tourists, which is very lively and a fine addition to the rich nightlife.
Pros: 
Lively and bustling, rich nightlife
Good for first-time surfers
Widest range of hotels from budget to luxury
Cons: 
Chaotic and crowded
The sea and the beaches aren't always clean
 2. Seminyak — For the Best Restaurants and Cafes  

With several miles of sandy beaches, Seminyak is cleaner and classier than Kuta. It is the most fashionable area with a wide selection of private villas and resorts, boutique shopping, fine dining, funky cafés, 5-star beach clubs, trendy bars and high-end health spas.
Seminyak is mostly for wealthy travelers, but it also offers options for those on a budget. If you prefer a beach that's less crowded and you want a good nightlife scene without too much noise, Seminyak is one of the best areas for your Bali stay. 
Pros: 
Cleaner and classier 
Good shopping and dining options
Cons: 
Higher prices
Not many water activity options
Start to Create Memories Together in This Honeymoon Trip
3. Canggu — Best for Surfing, Expat Hub

Tanah Lot
Canggu is a beachfront destination offering panoramic views of the soft volcanic sand and rolling waves, and it is an excellent surf spot. It is also home to many of the Island's digital nomads and a lot of other expats. Its environment is calmer than other popular areas, so you can enjoy a more private and relaxing time there. 
Tanah Lot, on the north Canggu coastline, is one of the most famous temples in Bali.
Pros: 
Calmer and less touristy, you can still enjoy rural village life
Rolling waves that are very good for surfers
Cons: 
Not so developed, shopping facilities and night entertainment are limited
About 1 hour's driving from the airport
Fewer and smaller hotel options
4. Jimbaran — Famous for White Sand Bay and Sunsets

Jimbaran Beach is the most intimate beach in Bali. This fishing village in the south of Kuta is a very popular area to stay in, famous for its spectacular white-sand beaches.
The beach sunset is the greatest charm of Jimbaran Beach. The beautiful sunset is a paradise picture — seen by many as one of the most beautiful landscapes left by God on earth. It is a fine experience to eat seafood there and watch the sunset.
The beaches there are the safest in Bali and it is very kid-friendly. 
Pros: 
10 minutes from the airport, easy to get around
Best and safest white sand beach, fresh seafood restaurants
Many gorgeous villa/resort options
Cons: 
Noisy environment
Higher prices for accommodation and food
Recommended Itinerary
5. Uluwatu and Bukit — Dramatic Cliffs and Superb Beaches

With its vast coastal length and exposure to the Indian Ocean, the Uluwatu and Bukit area is famous for stunning cliffs and pristine, white-sand bays. The Bukit Peninsula is a serene and dreamlike experience of tropical beach paradises set between the ocean and rocky cliffs.
Plenty of natural and cultural wonders are on offers like Uluwatu Temples and the islanders' loinclothed kecak dance.   
There are all sorts of accommodation options for all budgets. There are fancy all-villa clifftop resorts like Alila Villas Uluwatu and The Ungasan Clifftop Resort. Hotels on the beachfront usually also have their own private beach. Or you can go local and live on the beach at hostels like the Sun & Surf Stay or The Inn Possible. 
Pros: 
Great surf and fabulous views
A wide range of hotels options for all budgets
Relax away from the noise and parties
Cons: 
Nightlife is limited
Not suggested if you are with kids, as most activities for children are at least an hour away
No public transportation and not easy to get around, compared to e.g. Kuta. 
6. Nusa Dua — Best for Fancy Resorts and Family-Friendly Holidays

resort in Nusa Dua
Nusa Dua is a resort hub with a complex of 4 and 5-star resorts, the streets are clean and wide, and traffic and hawkers are non-existent. Most of the resorts are facing the ocean with big gardens and nice pools. 
With its calm waters, white beaches, paved streets, and its manicured resort complex, Dua is best for those who are seeking a lavish escape. It combines the pleasure of Bali's beautiful landscapes and sun-drenched coast with all the luxuries and conveniences of a resort town — restaurants, shopping attractions, and spas are right on your doorstep.
Pros: 
Clean and peaceful surroundings
Nice spas and massage services
Water sports and golf at Bali National Golf Club
Cons: 
Higher prices
Not known for its nightlife
Dinning is mostly limited to the hotels and resort restaurants 
Recommended Itinerary
7. Sanur — Best for a Relaxing Beachside Escape

Sanur is a laid-back tourist center surrounded by miles of sandy beaches and crystal-clear waters. Almost all the hotels and holiday villas are within a 5–10-minute walk of the beach. There are lovely little cafés, fantastic restaurants, and plenty of spas for your stay. Sanur is good for anyone looking for a slower pace of life and is best for older travelers, families, and couples looking for a relaxing beachside escape.
Sanur also offers a wide range of water-based activities like snorkeling and diving trips. What's more, it is easy to go island hopping from Sanur. 
Pros: 
Easy to connect with the area of a nearby island
Laidback tourist vibe with white beaches and clean water
Great cheap local foods
Cons: 
Not famed for its nightlife
Not very good for surf
8. Ubud — Culture Center and Spiritual Visit

Known as Bali's cultural heart with rolling green hills and luscious forests. If you would like to immerse yourself in Balinese culture and the natural beauty of the island as in "Eat, Pray, Love" (Bali represents the "love" part of the movie's journey), Ubud is the right place. You can visit temples surrounded by jungle and shop for typical Balinese carvings and art. And you can explore the surrounding area with its many rice fields by bike and eat tasty local food. 
Ubud is also a good place for meditation, yoga, "spiritual healing", or even traditional medical therapies. Ubud offers accommodation for every budget from wellness hotels or villas on the outskirts to simple hostels in town. 
Pros:
Plenty of activities for nature, culture, wellness, and adventure
You get a good insight into the Balinese culture
Large range of hotels
Cons:
Far away from the beaches
Far away from the airport, which takes about 2 hours' driving
Recommended Itinerary
9. Lovina and North Bali — Black Sand Beaches and Dolphins
Lovina is a perfect escape from the bustle of the south. Its coastline, in the north of Bali, has black sand with calm waters and is perfect for swimming, snorkeling, and sunbathing. 
You could do an excursion into Bali's mountainous hinterland or take a boat trip to watch the dolphins, splash out in the gentle surf or peruse the local shops in the small center of Kalibukbuk. 
Pros:
Undisturbed beaches and a peaceful atmosphere
Dolphin watching 
Relatively affordable
Calm waters for swimming and snorkeling 
Cons:
The sea is generally too calm for surfing
Far away from the airport (3–4 hours) 
Nightlife is limited 
Limited hotel options
10. Denpasar — Historical, Cultural, Rustic
Denpasar is the largest city and the capital of Bali. There are several sites of historical and cultural significance like Pura Blanjong Temple and Bali Museum and some spots where families with kids can have fun.
If you are looking for a perfect blend of a slower pace of life and a connection to the chaos and hubbub of an island "metropolis", Denpasar is a good option: you experience a blend of rustic touches and urban features. 
The airport is only 13 km (8 miles) outside town, so it is easy to catch flights, and it's easy to get around in the city by car and bus. 
Pros:
Rich in culture, temples, local activity, markets, and Indonesian food
Easy to get to/from the airport 
Getting to other areas of Bali is easy
Relatively affordable, especially for shopping
Cons:
Hotel options are limited: mainly from budget to mid-range
Not a quiet town 
11. Nusa Lembongan — Best for Water Sports and Beach Relaxation

Just 40 minutes from Bali by boat, Nusa Lembongan is a world away from the hustle and bustle of the Balinese mainland. With magnificent scenery and beaches undisturbed by hawkers or traffic, this is a fine place to just put your feet up and relax. It is the best place for surfing, diving, and snorkeling. The water is some of the clearest you will find anywhere — a vivid aqua blue.
Hotels in all ranges are available from private beachfront abodes to boho suites by the sea. If you like swimming and snorkeling, staying in Jungutbatu Village or the crescent-shaped Mushroom Bay are the best options for you 
Pros:
Nice sunsets and dreamy beaches 
Best for surfers, scuba divers, and snorkelers
The atmosphere is simple, like the life of Robinson Crusoe
Cons:
Minimal shopping and less nightlife
No four-wheeled vehicles 
Not good for beginner surfers
Recommended Itinerary
12. Gili Islands — Coolest Place to Stay in Bali
Gili Island is booming and one of the coolest places to stay. It offers you the ideal escape from the fuss of other mainland destinations. In this quiet paradise, you will have time for contemplative relaxation and rejuvenating the mind and body under the warm island sun. 
The Gili Islands are a group of three tiny islands: Gili Trawangan — the party island, Gili Air — the peaceful island, and Gili Meno — the smallest island. Depending on your plans, the Gilis could be a great place for you to stay. 
Gili Trawangan is popular with partiers, while on Gili Air beaches are endless and the vibe is quieter. Gili Meno has the strongest local character.
Pros:
The islands are small and you can quickly visit everything 
The beaches and waters there are nicer than on Bali Island
The three islands are a laid-back escape with a unique appeal
Cons:
No cars
Affected by the weather especially in the rainy season
Not easy to reach, need at least 1½ hours on a fast ferry from Bali
Visiting Bali with Asia Highlights  
Asia Highlights welcomes the chance to help you design your perfect relaxing trip to Bali. Check out the following links to learn more about our tours and get a head start on planning your hassle-free vacation today!
Why Travel with Asia Highlights During the Pandemic
Tailor-made experience: All of your ideas/needs will be carefully considered to create your ideal trip.
Worry-free planning: Your 1:1 travel consultant in Asia will take all the uncertainty out of your planning, helping you navigate any travel restrictions. 
No-risk booking: 100% refund policy! (up to 14 days before departure)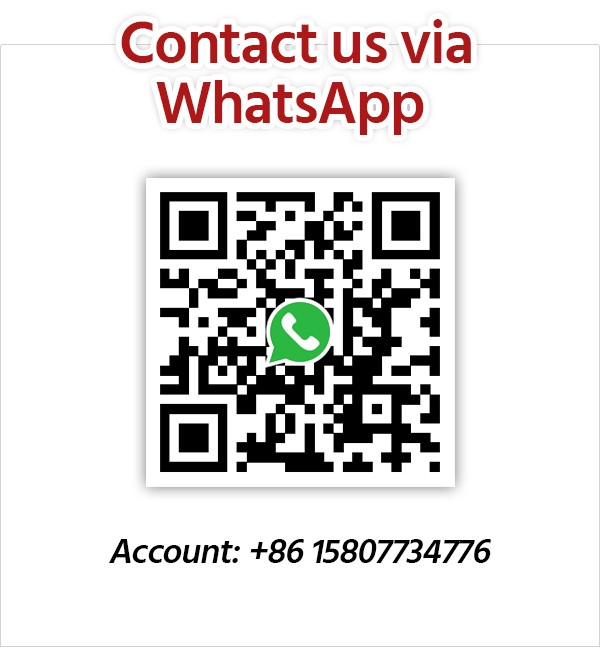 Get Inspired with Our Sample Itineraries
At Asia Highlights, we create your kind of journey — your dates, your destinations, at your pace. You can have any trip tailor made for your travel.
More Travel Ideas and Inspiration