Bali is regarded as one of the most fantastic islands for holidays in the world and was a top Asia honeymoon destination before the pandemic. It was awarded the ranking: number 1 most popular destination for 2021 on TripAdvisor. Amid the pandemic situation, travelers are still interested in visiting Bali. Volcano trekking groups, diving specialists, yoga studios, and beach resorts have resumed their operations. If you are considering a private Bali tour, we are happy to customize it for you!

Best Bali Private Tour Packages
The following Bali tour packages are good choices for your first Bali tour or the tours combining Bali and other countries in Asia. Each trip can be crafted especially for you.

Sunsets in Myanmar
Beach of Phuket
Relax in tropical Bali

Experience Junk Sailing
Join a floating market
Walk in the Water Palace

Visit Mt. Fuji
Step on the Great Wall
Enjoy the Nusa Dua Beach
Top Latest FAQs about Bali Tours
1. What are the local COVID policies?
ALL TRAVELLERS need to arrive with a negative PCR test result. The test needs to be taken within 48 hours before your departure from the airport where you board your flight to Indonesia.
The mandatory PCR test upon arrival in Indonesia is only for travelers showing symptoms or who tested positive within 30 days before arrival and can present a recovery letter. The test is taken at the airport (or harbor) before you get to the immigration checkpoint. After you entered into Indonesia these travelers must go directly to their accommodation and wait for the test result inside the room. They cannot leave the room before a negative PCR test result is received.
Remember to always comply with all the health protocols while enjoying the best of Bali. Do keep yourself updated with the latest information about traveling regulations in Bali by checking out the official website of the Ministry of Tourism for the Republic of Indonesia.
The following social media would also help: Instagram @wonderfulindonesia, Facebook @WonderfulIndonesia, Twitter @wonderfulid, TikTok @wonderfulid, and YouTube Wonderful Indonesia
2. What is the best time for visiting Bali?
Generally speaking, April to October is the best time for visiting Bali due to the dry weather. However, don't worry if you travel at any other time, as you will find green areas in the rice fields in Bali throughout the year and plenty to enjoy despite the rains, and you won't be disappointed.
3. Is it safe to travel around Bali?
In general, Bali is considered a safe destination, since very few visitors come across any real problems.
Bali has been the scene of Islamic terrorist attacks targeting nightclubs and restaurants popular among foreign visitors in 2002 and other less notorious attacks averaging one/year over the last two decades, so remain vigilant and take special care since terrorist acts cannot be predicted.
When it comes to beaches, if there is a red flag planted in the sand, do not swim there, since the currents can be extremely strong.
To protect your money, use only authorized money changers, and when withdrawing money from ATM use the ones that are inside the bank.
4. What should I pack for a trip to Bali?
While the weather in Bali tends to be very warm year-round, and beach clothes are usually enough (plus hiking clothes etc. according to your plans), it's always good to bring a light rain jacket — this is the tropics and you do get caught in some sudden tropical storms! And you may want to pack a little extra rain gear if you're headed to Bali in the rainy season — November, December, or January.
5. When is the Bali high season?
Before the pandemic, there were two periods that were considered the peak times in Bali:
Christmas, when the island is visited mainly by Australians and New Zealanders.
July and August, which is the European summertime and school holidays.
During those times, the prices of accommodation in Bali skyrocketed and the main places to visit in Bali were overcrowded. There is a slow return to these trends, but there is no overcrowding and no seasonal price hikes as yet. Other than Christmas and summer, "high season" is the drier months of April to October.
What Our Customers Said
We had an amazing trip to Thailand

We had an amazing trip to Thailand with Asiahighlights. Every detail was perfectly organised and we always had an instant customer support service in case of any issues.

More

bugra t, Nov 2022

Great experience!

Bella was very helpful and responsive to all our questions. They handled all the arrangements very professionally and we had a wonderful time! We would definitely recommend and use them again!

More

Christie, Nov 2022

I contacted to Bella from Asia Highlights

I contacted to Bella from Asia Highlights that to buy tickets to Yi Peng Festival in Chiang Mai when i was in my country.She helped me very much.You can trust this agency, and i advice Bella as the best!!

More

Elena, Nov 2022

I had booked Chiang Mai Yi Peng Sky Lantern Festival

I had booked Chiang Mai Yi Peng Sky Lantern Festival with Asia Highlight Travel, my travel advisor was Bella Kiu, the experience was great, got my tickets , communication was seamless.

More

Siskazi Lindeni, Nov 2022

Thank you Iris Wang & Bella Liu

I thought "no hope" in getting the tickets to Yee Peng Festival organize by CAD. Fortunately, together with Bella Liu, I managed to secure all our tickets. No one left behind. This trip to Chiang Mai will be a memorable one.

More

Little Puppy, Nov 2022

Very accommodating and helpful

Bella was super helpful in getting my ticket to the Yi Peng festival exchanged and was very accommodating. Quick and easy transaction and received ticket within 24 hours. Good communication throughout the process.

More

Helen Powell, Nov 2022

Very accommodating and helpful

Asia Highlights as a whole is also very informative and contains helpful advice that has helped me plan my travels in Thailand.

More

Helen Powell, Nov 2022

You are in safe hands

Albee was an absolute pleasure to work with. She responded to my suggestions readily to find suitable alternatives for my 2 week trip to Thailand with my wife. She answered all my questions promptly and thoroughly.

More

RJ, Oct 2022
Why Travel with Asia Highlights During the Pandemic
Tailor-made experience: All of your ideas/needs will be carefully considered to create your ideal trip.
Worry-free planning: Your 1:1 travel consultant in Asia will take all the uncertainty out of your planning, helping you navigate any travel restrictions. 
No-risk booking: 100% refund policy! (up to 14 days before departure)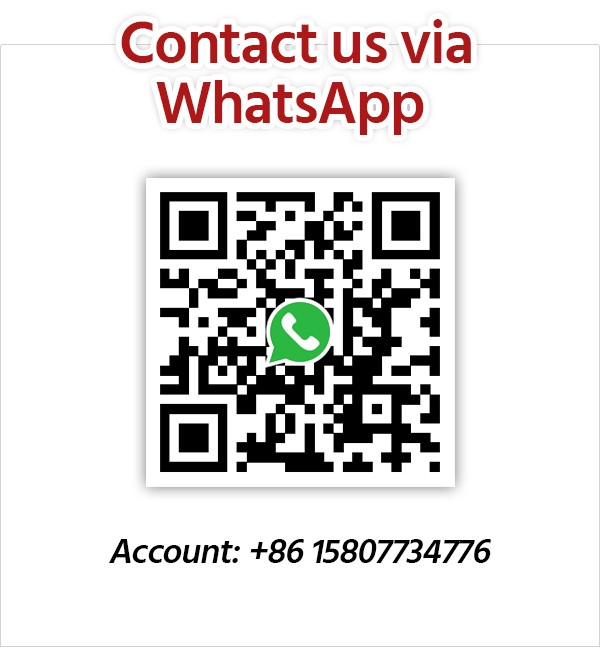 Get Inspired with Our Sample Itineraries
At Asia Highlights, we create your kind of journey — your dates, your destinations, at your pace. You can have any trip tailor made for your travel.
More Travel Ideas and Inspiration