There are two festivals that are commonly known as the Thai Lantern Festival, Loy Krathong and Yi Peng. During Loy Krathong, people will release floating lanterns on bodies of water with lit candles inside to carry away misfortunes. Yi Peng is the "sky lantern festival" and is celebrated on the same day in northern Thailand by releasing lanterns into the sky carrying wishes for the coming year.
Both of these festivals are stunning to gaze upon and rewarding to participate in, but they are less than perfect for the environment. Both the Krathongs (floating lanterns) and Khom Loi (sky lanterns) can be harmful to the environment and surrounding communities when done in excess or in improper ways.
In this article, we'll talk about how to celebrate an environmentally friendly Loy Krathong and Yi Peng festival including how to find lanterns made from biodegradable materials and what lanterns to avoid.

How Loy Krathong and the Floating Lanterns Damage the Environment
The body of a Krathong (floating lantern) is traditionally made from banana leaves that are folded into the shape of a lotus flower. In the center of the lantern, there is usually a candle surrounded by incense, flowers, leaves, and other small offerings. Modern krathongs will sometimes use banana bark, bread, or styrofoam as the base material.
During the festival, thousands of people gather to release their krathongs. Although it is a magnificent experience, we should be mindful of the impact that the krathong's can have on the environment. The good news is that Bangkok Metropolitan Administration (BMA) estimates that the number of krathongs made from natural materials is increasing each year and the popularity of the ones made of Styrofoam is consistently decreasing.
However, there are still hundreds of thousands of styrofoam krathongs collected each year after the festival. Volunteers from the community work together to collect the krathongs that have been released down the rivers and canals to clear out all the leftover waste. In 2016, the BMA reported that they cleared and collected about six tonnes of garbage from the city's waterways the day after the Loy Krathong festival.
Even biodegradable krathongs still take time to break down, and ultimately still have an effect on the local environment.
Bread krathongs may be the best option because they disintegrate after a few days and can be eaten by fish. However, if there is a large number of bread-based krathongs released, it can still overload the waterways. Bread is also not a natural part of the ecosystem, thus causing disruption to the environment.
For travelers who want to participate in the festival, always avoid using styrofoam krathongs as they have the largest negative impact on the environment. Scientists estimate that depending on environmental conditions it can take styrofoam anywhere from a couple of years to 500 years to decompose.
Styrofoam krathongs are largely banned by local authorities, but this does not mean that they are not around.
A 2-Day Romantic Thailand Lantern Festival Tour:
Recommended Itinerary
Environmentally Friendly Ways to Celebrate Loy Krathong

It is important to make sure that your Krathong is made completely from biodegradable materials before releasing it into Thailand's waterways.
Choosing the correct base for your krathong is very important when it comes to minimizing the environmental impact. You should also be mindful of any additional items that you put in your krathong because everything will inevitably end up in the waterways of Thailand, and from there can make its way into the oceans.
Many travelers have also started simply going to watch the festival and not actively participating in releasing a krathong. This allows visitors to witness the festival and better understand the meaning behind this Thai Buddhist celebration, while also protecting the environment.
If you would like to see the festival without releasing a krathong, there are many other events that travelers can take part in such as performances, beauty contests, parades, and visiting wats/temples for festival ceremonies.
Book a Loy Krathong experience through us to participate in a krathong-making class where travelers learn how to make a raft from natural eco-friendly materials while also listening to stories of local Thai Buddhist culture.
For a quick conversation, simply reach us via WhatsApp:

+86 15807734776
Email:
contact@asiahighlights.com
Start planning your tailor-made tour now. Your 1:1 travel consultant will reply within 1 working day.
How Yi Peng and the Sky Lanterns Damage the Environment

Although beautiful, sky lanterns are sometimes a fire hazard.
During Yi Peng, travelers will not only be able to see the lanterns floating in the sky and release one themselves, but also take in the trees and buildings that have been decorated by locals with intricately designed lights or attend the local parades and festival markets.
Like with Loy Krathong, the Yi Peng khom loi (sky lanterns) symbolize letting go of misfortunes from the previous year. Many also believe that if you make a wish while releasing your lantern, the wish will come true as long as you are a good person in the year that follows.
Khom loi are usually made from a thin fabric (such as rice paper) stretched over a frame made of bamboo or wire. In the middle of the lantern is a candle that works as a fuel cell. When the candle is lit during the Yi Peng ceremony, hot air will be trapped inside the lantern and will create enough lift for the lantern to float into the sky.
However, the lanterns do not continue to float forever. Once the flame burns out, the fuel source for the lantern is gone and it will fall back to the earth. It can be very difficult to determine where a lantern will land.
If set off in the wrong area many lanterns will end up as debris and some will even end up doing damage to homes, temples, government offices, and even affect air traffic at airports. When lanterns malfunction, they can even cause fires.
Every year, flights are canceled due to safety concerns as a result of the number of lanterns being released in proximity to airports. In 2017, Chiang Mai authorities had to cancel 78 flights in and out of the Chiang Mai Airport, and an additional 79 had to be rescheduled.
Thailand Group Tour
Environmentally Friendly Ways to Celebrate Yi Peng

Make sure you only release Sky Lanterns in designated areas to like the CAD Sky Sports Stadium to reduce the festival's impact on the environment.
There are plenty of environmentally friendly ways to get involved in the Yi Peng festival. One of the simplest ways is to just take in the celebrations and capture some extraordinary pictures without releasing a lantern yourself. Experiencing the festival this way respects local religious traditions while not adding additional strain on the environment.
In Chiang Mai, there are plenty of other activities to take part in during the Yi Peng celebrations including Thai dance performances, parades around the old city gate, plenty of live music, handicraft making lessons, as well as sampling the local cuisine from all the delicious food vendors at local festival markets.
If you want to release a lantern yourself, there are still some important things you can do to minimize your impact on the environment. The first thing you can do is limit yourself to just one lantern per person, or even better, one lantern per group of people. The fewer lanterns there are the smaller the effect.
Also, be mindful of the material the lantern is made from. Lanterns made from rice paper and bamboo are the best biodegradable option.
If you'd like to join a mass lantern release during Yi Peng this year, contact Asia Highlights for assistance in purchasing entrance tickets. Mass releases are careful to make sure their lanterns perform properly and are released in an area outside the city so they are less likely to damage local property.
Experience Thailand with Asia Highlights
Asia Highlights welcomes the chance to help you design your perfect trip to Thailand. Whether that includes experiencing Loy Krathong, Yi Peng, another festival, or just some time relaxing on the beach. Check out some of our example itineraries below for inspiration!
Why Travel with Asia Highlights During the Pandemic
Tailor-made experience: All of your ideas/needs will be carefully considered to create your ideal trip.
Worry-free planning: Your 1:1 travel consultant in Asia will take all the uncertainty out of your planning, helping you navigate any travel restrictions. 
No-risk booking: 100% refund policy! (up to 14 days before departure)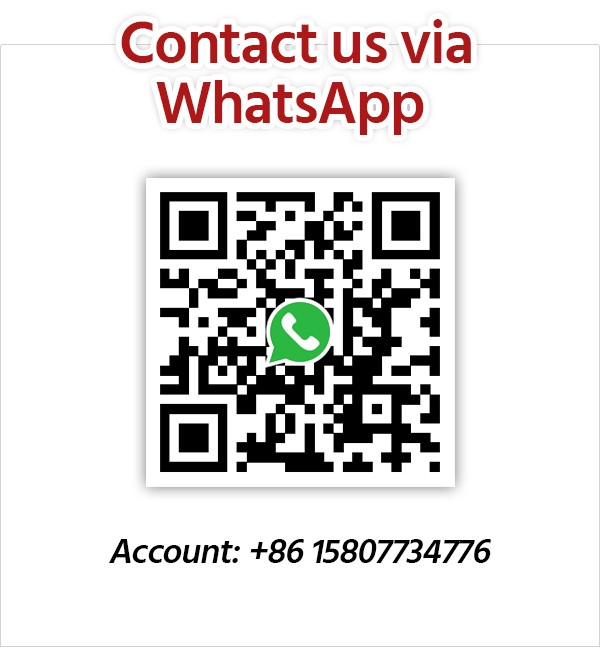 Get Inspired with Our Sample Itineraries
At Asia Highlights, we create your kind of journey — your dates, your destinations, at your pace. You can have any trip tailor made for your travel.
More Travel Ideas and Inspiration