Yee Peng is often at the top of the list of festivals to see for travelers in Thailand. Witnessing thousands of flying lanterns suspended in the sky during Yee Peng in Chiang Mai is a magical and enchanting experience that feels straight out of a Disney film.
If you've already done some research on Yi Peng and the Thai lantern festivals, you may have noticed that there isn't much up to date information available on the internet. To help you plan your travels, this guide aims to explain everywhere in Chiang Mai you can go to see a mass lantern release.
Mass lantern releases are often preferred by travelers because they make for the best photos and experiences. There are also free lantern release spots in Chiang Mai that you can check out if you're on a budget. Keep in mind that the free releases won't be as photogenic because not as many lanterns are released at once.

What is Yi Peng?
Yi Peng (sometimes spelled Yee Peng) is Thailand's Sky Lantern Festival that takes place on the night of the full moon in November every year. In 2022, it will be celebrated on November 8th-9th. Yi Peng is not celebrated all over Thailand, but only in the northern regions of the country where the people of the Lanna ethnic group live and especially in Chiang Mai.
Yi Peng is commonly confused with another festival that occurs on the same day called Loy Krathong. Both of these celebrations are lantern festivals. The main difference is that during Loy Krathong, people release floating lanterns called krathongs as opposed to Yi Peng"s flying lanterns called khom loi. Loy Krathong is celebrated all over Thailand whereas Yi Peng is regional.
Chiang Mai is the only place in Thailand where travelers can experience both Yi Peng and Loy Krathong on the same night. Many mass lantern release events offer guests both khom loi and krathong lanterns during the ceremony.

Because Chiang Mai is one of the only places to experience the beautiful Yi Peng celebrations, during the week of the holiday, the city sees a large influx of travelers both Thai and foreign who come to take part in the lantern releases.
Traditionally, the celebration of Yi Peng is a Buddist ceremony that is done to honor Gautama Buddha and gain merit. Many people also make a wish as they release their sky lanterns. The lanterns represent letting go of any negativity from the previous year and making a wish for good fortune in the coming year.
Many Thais believe that if your lantern stays lit until it is out of sight that your wish will come true. It normally takes two to three people to successfully release a khom loi sky lantern and many mass release events have volunteers to help you release it correctly and take photos.
Recommended Itinerary
Top Places that Offer Yi Peng Mass Lantern Releases

As far as we know, there are currently 5 mass lantern release events that will take place in Chiang Mai 2022. While each of them offers a good experience, our favorites are the Chiang Mai CAD lantern release for its cultural performances and number of lanterns and Yi Peng International for its non-profit nature.
We have tickets available for the CAD mass release!
While there are also free local lantern release events that take place in Chiang Mai, the viral videos and incredible photos you see of Yi Peng are all from the mass lantern releases. Mass lantern releases are often located outside of the main city and release thousands of flying lanterns at once making for a majestic atmosphere and incredible photos.
Start planning your tailor-made tour now. Your 1:1 travel consultant will reply within 1 working day.
For a quick conversation, simply reach us via WhatsApp:

+8615807734776
Email:
contact@asiahighlights.com
Mass Lantern Release Comparison Overview
Event
1. Chiang Mai CAD Khomloy Sky Lantern Festival
2. Yi Peng International (Mae Jo University)
3. Yee Peng Doi Saket
4. Northern Study Center
5. Wat Doi Ti & Kruba Srivijaya Monument
Organization
Chiang Mai CAD
Lanna Dhutanka
LCMT Tour
Northern Study Center
Doi Saket
2022 Date
Nov 8 & Nov 9
TBD
TBD
TBD
TBD
Cost (USD)
$122-$170
TBD
TBD
TBD
TBD
Lanterns
2 Khom loi
1 Krathong
1 Khom loi
1 Khom Loi for a Standard, 2 for VIP
2 Khom loi
1 Krathong
1 Khom loi
Major Advantages
Tickets are already available! This is the largest release likely to make the best photos. Includes an all you can eat dinner, cultural performances, and cultural activities. 
This is the original "mass" lantern release and has been running since 2013. Held by a Buddhist organization as a non-profit fundraiser for the local hill tribes.
Good prices and offers a nice location outside of the city. Lanterns are made by locals as a way to bring money and work to villagers.
Good prices and offers plenty of lanterns with each ticket. Second biggest release after the CAD Chiang Mai release.
Takes place at a temple and is hosted by a local Buddhist organization. Good prices.
Major Disadvantages
Slightly more expensive than the other event tickets, besides those for the Maejo University Release.
The most expensive event that mainly caters to foreigners. Tickets don't go on sale until around 2 months before the event.
The second day of celebrations was canceled in 2019 so there are doubts about their ability to get approval from the government for the event in 2022.
Not too much information online so it's difficult to know exactly what happens during the event and how good it is. No private transfer to the event allowed.
Only offers one lantern per ticket and can hold around 750 guests, the smallest release of the bunch.
1. Chiang Mai CAD
Chiang Mai CAD (Culture Art and Design) is a government-sponsored organization that puts on an incredible mass lantern release event every year. In 2022, the lantern release will take place on the 8th and 9th of November. Each ticket includes 2 khom loi sky lanterns, an all-you-can-eat buffet, a krathong floating lantern, a Buddhist release ritual, and local Thai Lanna performances.
This year the release will also take place at Chiang Mai Flower Field Nam Bo Luang sub district, San Pa Tong district, with a capacity of 3500 people and the ability to release more than 6000 lanterns making for an incredible experience.
The Chiang Mai CAD Lantern Release gets early approval from the government to operate each year meaning that you can already buy tickets for the 2022 celebration! Some of the other lantern releases only begin selling tickets a few months prior to the event.
Price:
Tickets start at $122 per person and range up to $170 per person for Premium tickets with shuttle transfer to and from the event. The main difference between the Standard, VIP, and Premium tickets is where your seat is located and which dining area you have access to.
The CAD Chiang Mai release stage is a circle with seats located all around the stage so there are really no "bad" seats.
Fly Your Sky Lantern for an Awesome Experience
2. Yi Peng International
Yi Peng International is the event held near Maejo University by Lanna Dhutanka which is a Buddhist organization that promotes the practice of meditation. The lantern release here is a fundraiser with the profits going towards the welfare of the local hill tribe communities.
Tickets to this mass release come with one lantern. As this event is hosted by a Buddhist organization it has more of a religious focus. Yi Peng international offers 3000 seats and includes the Buddhist release ritual and group meditation.
Tickets for the Yi Peng International lantern release usually go on sale around 2 months before the event and sell out within two weeks. If you are planning on attending this event, it's important to check the website regularly. 
Price:
$290 for a standard ticket with a shuttle transfer and $350 for a VIP ticket with a shuttle transfer. The main difference between the levels of tickets is how close you will be to the stage.
3. Yee Peng Doi Saket
The main advantage of the Yee Peng Doi Saket celebration is that it is located at the Doi Saket Hot Springs which is a beautiful area around 20 kilometers outside of Chiang Mai surrounded by mountains, rice fields, and a river.
One ticket to this event gets you a meal from the all-you-can-eat buffet and 1 sky lantern for standard ticket holders and 2 for VIP ticket holders. The event can hold 2500 people and will likely take place over two nights. 
Price: 
Around $110 to $140 depending on Standard or VIP tickets. The main difference between the two tickets is the number of lanterns you receive and how close you are to the stage.
4. Chiang Mai Sky's Lanterns Northern Study Center
There isn't too much information online about the mass lantern release at the Nothern Study Center in 2022 but the event itself is set to take place on both 19th and 20th November and accommodate up to 4000 guests. This is the 3rd year that this event has taken place and one ticket includes 2 sky lanterns and 1 krathong floating lantern.
Tickets also include access to a set Thai dinner, traditional dance shows, and performances. Everyone who attends this event must first meet at the Mercure Hotel where the organization will pick you up in buses and transport you to the event location. No private transfers are allowed.
Price:
$125 for a Standard ticket and $185 for a VIP ticket. Transfer from the Mercure Hotel to the Northern Study Center costs around 300 baht ($9.50).
Recommended Itinerary
5. Wat Doi & Kruba Srivijaya Monument
This mass lantern release is held at the Wat Doi and Kruba Srivijaya Monument around 35 kilometers from downtown Chiang Mai. This is by far the smallest release event with only 750 seats available. Each ticket comes with 1 sky lantern and a set Thai dinner.
There isn't much information online about this lantern release either, but it does take place at a popular Buddhist temple so you can expect the vibe to be more religious. The celebrations include a ritual and exploring a local market.
Price: 
Standard tickets go for around $93 and VIP tickets for $125.
Recommended Itinerary
Free Yi Peng Celebrations—Are they worth it?
If you are a budget traveler who wants to experience Yi Peng lantern release but doesn't want to pay for tickets to enter a mass release event, there are still places in Chiang Mai where you can release your sky lanterns for free.
It is important to note that you can only release sky lanterns in designated areas at designated times. Usually, you are only allowed to release lanterns from 7 pm to 1 am during the two nights of celebrations (Oct 31 and Nov 1). If you release a lantern outside of this time, you can be fined by the Thai police.
Thai police are often strict about these rules because the khom loi can pose a fire hazard to nearby neighborhoods and cause problems for planes landing at the Chiang Mai International Airport.
It is also important to note that while the free celebrations offer a more local experience, they won't give you the incredible photos you see online of thousands of lanterns floating in the sky. These photos are easier to take at the mass releases. At free events, not everyone releases at the same time so some pictures may only have a few lanterns while others may catch more.
1. Nawarat Bridge
Out of the free releases, Nawarat Bridge is the one with the most lanterns and is probably the best place to be. This is where most of the Chiang Mai locals go to release their khom loi sky lanterns as well as their krathong floating lanterns on the nearby Ping River. 
Here you can catch great photos of the sky lanterns and floating lanterns at the same time and release both yourself. You'll also find plenty of street vendors selling lanterns for around 30-50 baht each ($1 to $1.50). Make sure to try and buy lanterns made from biodegradable and eco-friendly materials.
2. The Iron Bridge
The second-best free spot to release your lantern during Yi Peng in Chiang Mai is the Iron Bridge. This bridge also crosses the Ping River so you will have a chance to see the beautiful floating Krathongs, but is less crowded than the Nawarat Bridge.
Thailand Group Tour
3. Tha Phae Gate
The Tha Phae Gate is full of festivities during the week surrounding the Yi Peng celebrations. Here you'll find food vendors, firecrackers, fireworks, and crowds of foreigners and locals who've all come out to celebrate.
The Tha Phae Gate is also where the Yi Peng opening ceremony takes place as well as many of the festival parades. You can release lanterns here from 7 pm to 1 am on the two nights of the festival. The only difficult part about celebrating here is getting there as it's the most congested part of the city during Yi Peng.
4. Three Kings Monument
The Three Kings Monument is a great place to go for a more traditional Yi Peng ceremony as the release of Sky Lanterns is a recent addition to the festival. At the Three Kings Monument, travelers can watch a candle-lighting ceremony and a Buddhist worship ritual.
You can also head here on the first day of celebrations to watch the hundreds of dancers all performing Lanna Traditional Dance in beautiful costumes.
5. Wat Phan Tao
Wat Phan Tao is a Buddhist temple where travelers can go to take in a truly enchanting and beautiful ceremony. Here you can watch as orange-clad monks surrounded by a meandering stream light candles and slowly release khom loi into the sky while chanting and offering blessings.
Tips for Attending Yi Peng Festival in Chiang Mai
Book hotels early if you wish to experience the event! Yi Peng is the busiest time of year to visit Chiang Mai. The small city receives many tourists traveling to enjoy the lantern festival hotel rooms sell out rapidly! Learn how to choose a nice hotel in Chiang Mai.
Prepared for the streets to be crowded. Chiang Mai doubles in population during the week leading up to Yi Peng. You should be prepared for the streets to be crowded with other travelers, cars, and tuk-tuks.
You can only release lanterns at certain places and between 7 pm and 1 am on that day. 
If you are an avid photographer you should stay in Chiang Mai for at least three days and try to attend a mass lantern release for the iconic photos and a local release for a more laid-back and cultural experience.
Remember to be respectful because this is a Buddhist holiday. When attending any holiday events or lantern releases it is important to wear clothes that cover the shoulders and knees.
Don't miss Yi Peng Lantern Festival food. During the festival, the Lanna-style Thai cuisine can be seen everywhere in Chiang Mai. Here are some Lanna dishes you should not miss: khao soi gai, the spicy Northern Thai curry noodle soup, and gaeng hang lay moo, a Northern Thai pork curry of Burmese origin to the fiery nam priks (relishes) and herbaceous and sour sausages.
Recommended Itinerary
Experience Thailand with Asia Highlights
Asia Highlights welcomes the chance to help you design your perfect trip to Thailand. Whether that includes experiencing Loy Krathong, Yi Peng, another festival, or just some time relaxing on the beach. Check out some of our example itineraries below for inspiration!
Why Travel with Asia Highlights During the Pandemic
Tailor-made experience: All of your ideas/needs will be carefully considered to create your ideal trip.
Worry-free planning: Your 1:1 travel consultant in Asia will take all the uncertainty out of your planning, helping you navigate any travel restrictions. 
No-risk booking: 100% refund policy! (up to 14 days before departure)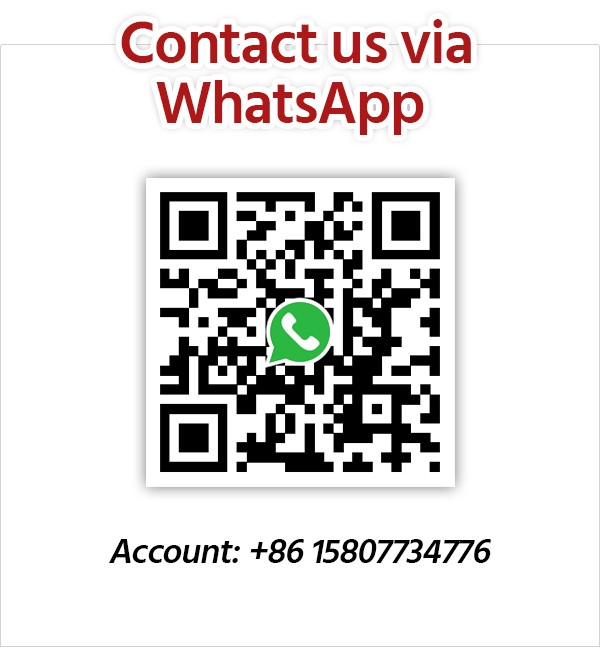 Get Inspired with Our Sample Itineraries
At Asia Highlights, we create your kind of journey — your dates, your destinations, at your pace. You can have any trip tailor made for your travel.
More Travel Ideas and Inspiration