If you are already at the stage of planning a trekking trip in Myanmar, "trekking in Kalaw" is a phrase that might keep popping up on your search results. At 1,320 meters above sea level, Kalaw was the hill station where the British fled to escape the hot plains of Myanmar. Will it be part of your Myanmar trip and if so, what should you expect? This article should help you plan a well-rounded trekking trip in Kalaw.
Why Kalaw for Me
Mild climate, colorful landscapes, interesting local lifestyles and the chance to meet local minority people going about their daily lives; if all these are things that interest you, Kalaw is definitely going to be a candidate for your itinerary.
Kalaw is within easy reach of Inle Lake, only an hour's drive from the starting point. Kalaw is known as one of the few places you can trek without permission and is also one with a wide diversity of experiences, given its different footpaths.
Travelers often add a trekking trip of 1 or 2 days to their stay at Inle Lake, hoping to enrich their Myanmar travel experience. Such a trek takes you around some small villages and mountains. For experienced trekkers, less than 3 days may just seem too insipid. Overnighting at a local home or monastery, setting off early in the morning and trekking for 6 hours nonstop are all optional features of a trek.
You don't have to be immensely fit to trek as long as you choose the right route. Below is a taste of what we can offer.
Recommended Itinerary
What Our Customers Said
Excellent planned and executed Myanmar excursion

Asia Highlights and their local Myanmar partner "mAsia" did an excellent job in planning and execution of a one week trip to Myanmar.The various tour guides and drivers had good knowledge and good command over English.

More

Gerd, Jan 2018

Excellent planned and executed Myanmar excursion

They never failed to be at the agreed locations and on time. Cars provided spacious and in very good condition. Hotels booked met our expectations - especially Yangon, Bagan, Lake Inle.

More

Gerd, Jan 2018

A truly magical experience

You measure the quality of a tour company with how they handle the bumps along the way. Encountering unexpected baggage fees from Cambodia Angkor Air in Siem Reap.Albee without hesitation agreed to cover this cost.

More

Bob Bosshard, Mar 2020

A truly magical experience

We have just returned from an amazing trip to Laos, Cambodia and Vietnam. Our travel adviser Albee Ning prepared a wonderful itinerary taking us to great locations with creative activities highlighting local culture.

More

Bob Bosshard, Mar 2020

Great trip with Asia Highlights

We had already booked two trips in China with China Highlights. Both trips were a great experience. So when planning our trip to Cambodia we immediately thought of Asia Highlights because they offer a trip to Vietnam

More

Frank & Nadia, Nov 2019

Asia Highlights is perfection

My husband and I just returned from an 8 week trip thoughout China- Laos, Cambodia, Vietnam and also Singapore and Phuket. I worked with Ruby of Asia Highlights for months designing my dream independant private trip.

More

Barb, May 2019

Asia Highlights is perfection

I have travelled for years personally and professionally and I have to say that Ruby and Asia Highlights are one of the best operators I have ever encountered.

More

Barb, May 2019

Wonderful vacation with Asia Highlights

We traveled with Asia Highlights 14 days through Cambodia and Myanmar. Leo from Asia Highlights made the itinerary and organized everything perfect ! We really enjoyed the tour, the hotel selection was great !

More

Stefan H, Feb 2019
1-day trekking option: good for travelers in general
Morning pick-up at your hotel in Kalaw and trek along the 9 km road to a village named Taryaw, home to the Palaung people. The Palaung are good at building long houses, where up to 8 generations live together under one roof.
After exploring the village and a simple lunch, take a different road back to Kalaw. On the way, travelers can have a dip in the cool water of a stream in the jungle. Be back to the hotel before evening. Add another hour if you start from a hotel at Inle Lake.
2-day trekking option: good for travelers with more than 10 days in Myanmar
A 2-day option can also start with either Kalaw or Inle Lake. Get up early on the first day to visit a local market near Kalaw. This on-land market might not the focus of as much hubbub as the floating ones in Inle Lake, but it may be a good start to ease you into local life.
Start a 20-km trek to the Danu and Pa O communities, which will probably take 6 hours. Lunch will be some basic local cuisine, such as noodle soup and Burmese pancakes prepared in a local dinette. Stay overnight in a village home in Pa O village, after a homemade dinner. Sleeping arrangements are just basic – a bed, a pillow and mosquito net – but that's enough for a good night's sleep.
We advise you to turn in early, as the next day will involve another adventurous trekking journey in the Shan mountains; about 10 km long, and taking 4 to 5 hours depending on your physical condition. It ends at a jetty, where you hop on a boat back to Inle Lake.
Start to Create Memories Together in This Honeymoon Trip
More than 2-day trekking option: good for travelers who are up for the challenge
Trekking trips of more than 2 days always start in Kalaw. A textbook outline for a multi-day trek is described below. The first day starts with an easy trek of 2 hours to Lupyin village, a peaceful home to the Pa O people. A short visit in Lupyin is followed by another 1-hour trek to Sharpin village, where you have lunch in a monastery with local monks.
The trekking pace slows down in the afternoon, and it might take you 3 hours to reach your night-base, a monastery in Nanthalathe village. Your trekking guide will take you to a hilltop to observe the sunset before your host monk calls you back for dinner.
Wake up on the second day to the monks' early-morning chanting in the monastery. Bawhinnkone village 8 km away, awaits your visit. It is a big village with over 300 houses and you will talk to one of the Pa O elders to learn about the daily lives of the people.
Compared to Bawhinnkone, the neighboring Konehla village is quieter, a nice place for your lunch and a nap. Afterwards, carry on to Htethein village, passing through bamboo forest and a Danu village called Pat Hto Puk. Have dinner and spend the night at a local home.
The trek becomes more varied on the third day, as you are already used to the mountain trails. Spend 2 hours on the rugged road to Kyauksu village, where you meet some shy but friendly dwellers. The trek ends after a simple lunch in the village and you will then be taken to Indien village by Inle Lake. A boat trip to visit the famous pagoda complex in Indien may be possible, if time allows.
Luckily Inle Lake is a mecca for leisure vacationers. After 3 days of trekking, you won't need to feel guilty adding at least one extra day doing nothing, apart from sitting in the porch of your riverfront cottage.
When to Trek in Kalaw and How to Prepare
Kalaw enjoys a relatively cool climate compared with other places in Myanmar and it is possible to trek there all year round. That said, the dry season from October to April is the most pleasant time to organize your trekking trip in Kalaw. To prepare, please find more information from our article: Trekking in Myanmar. Below are some specific tips for trekking in Kalaw.
Be prepared both mentally and physically
Don't expect too much luxury. Village homes are only endowed with simple bedding and food, the bathroom is clean but in Asian style, with squat-type toilets and only rarely a tap-water shower. To allow yourself time to recover from the walking, add some extra days afterwards at Inle Lake or at a beach resort.
Choose your route smartly
Evaluate your physical condition carefully before you set your mind on a trekking tour. It's wise not to be too ambitious as a first-timer. We always suggest a 1-day trek if you are new to the country. You might like to talk to our travel advisors, to discover your best option.
Have an open mind and respect the local culture
There will be times when you need to turn to the locals for help; whether it's your trekking guide or your home-stay host. Traveling on the less-beaten tracks of Kalaw exposes you to some utterly different lifestyles and cultures.
When entering a religious site, take off your footwear and wear a longyi (a skirt-like stole). At meals in local homes, wait for the elders to start. It helps to be open-minded. After all, you are looking for special experiences in a different culture in the first place, aren't you?
When entering a religious site, take off your footwear and wear a longyi (a skirt-like stole). At meals in local homes, wait for the elders to start. It helps to be open-minded. After all, you are looking for special experiences in a different culture in the first place, aren't you?
Want to add a trekking trip in Kalaw to your Myanmar holiday? Check out our sample tour 16-Day Myanmar Tour in Depth
Visit Myanmar with Asia Highlights
We provide tailor-made tours to Myanmar. Tours typically start or end in Yangon or Mandalay and last approximately 9 days; visiting Yangon, Bagan, Mandalay and Inle Lake.
You might like:
14-Day Myanmar and Thailand Essence Tour
You might like to read
Why Travel with Asia Highlights During the Pandemic
Tailor-made experience: All of your ideas/needs will be carefully considered to create your ideal trip.
Worry-free planning: Your 1:1 travel consultant in Asia will take all the uncertainty out of your planning, helping you navigate any travel restrictions. 
No-risk booking: 100% refund policy! (up to 14 days before departure)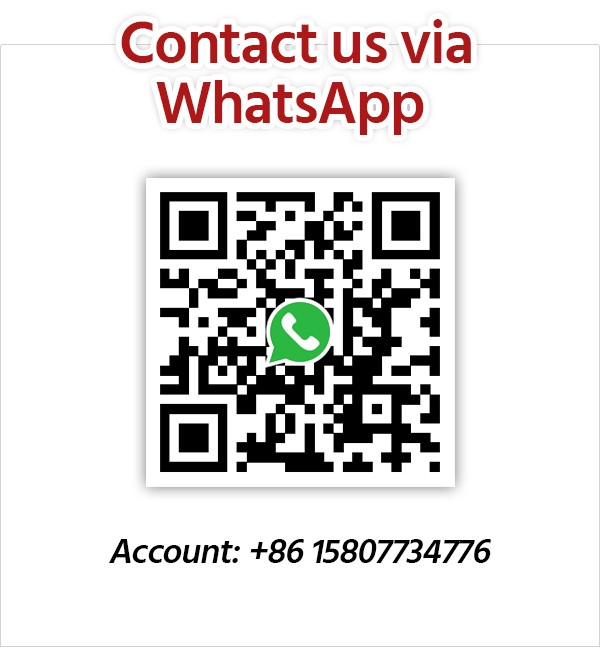 Get Inspired with Our Sample Itineraries
At Asia Highlights, we create your kind of journey — your dates, your destinations, at your pace. You can have any trip tailor made for your travel.
More Travel Ideas and Inspiration