There are a handful of venues in Yangon, Mandalay, and Bagan that showcase exceptional performances. These shows are an enjoyable yet educational way to gain more appreciation for Burmese culture.
Traditional performances are available all-year round, though the festivals are only held at certain times of the year.
At Asia Highlights, we try to make your trip more than just sightseeing. We promote appreciation and understanding of local culture and traditions, while at the same time making sure you have an enjoyable time.
So, along with sightseeing in Myanmar's exotic temples, we can also arrange for you to attend traditional dance and music performances, or traditional puppet shows, or we can take you to participate in Myanmar's various festivals.
Traditional Dance and Music Performances
While Burmese performing arts are not as well known internationally as those of neighboring Thailand, Myanmar does still have exquisite forms of performing arts for you to see and enjoy. You will notice that their traditional music and dance are more closely related to Indian and Thai style than to Chinese style.
For a detailed description of Myanmar's performing arts, click here (link to article on Performing Arts in Myanmar).
One of the best places to enjoy performances is Karaweik Palace, a majestic golden palace on the eastern shore of Kandawgyi Lake, in the heart of Yangon city. Every evening high-quality dance and music performances are presented along with international buffet.
The shows consist of a wide variety of Burmese dance and music, including the traditional Burmese orchestra called hsaing waing. The spectacular lights, costumes, and performances, will give you a taste of Myanmar's culture back in the period of the dynasties.
What Our Customers Said
Excellent planned and executed Myanmar excursion

Asia Highlights and their local Myanmar partner "mAsia" did an excellent job in planning and execution of a one week trip to Myanmar.The various tour guides and drivers had good knowledge and good command over English.

More

Gerd, Jan 2018

Excellent planned and executed Myanmar excursion

They never failed to be at the agreed locations and on time. Cars provided spacious and in very good condition. Hotels booked met our expectations - especially Yangon, Bagan, Lake Inle.

More

Gerd, Jan 2018

A truly magical experience

You measure the quality of a tour company with how they handle the bumps along the way. Encountering unexpected baggage fees from Cambodia Angkor Air in Siem Reap.Albee without hesitation agreed to cover this cost.

More

Bob Bosshard, Mar 2020

A truly magical experience

We have just returned from an amazing trip to Laos, Cambodia and Vietnam. Our travel adviser Albee Ning prepared a wonderful itinerary taking us to great locations with creative activities highlighting local culture.

More

Bob Bosshard, Mar 2020

Great trip with Asia Highlights

We had already booked two trips in China with China Highlights. Both trips were a great experience. So when planning our trip to Cambodia we immediately thought of Asia Highlights because they offer a trip to Vietnam

More

Frank & Nadia, Nov 2019

Asia Highlights is perfection

My husband and I just returned from an 8 week trip thoughout China- Laos, Cambodia, Vietnam and also Singapore and Phuket. I worked with Ruby of Asia Highlights for months designing my dream independant private trip.

More

Barb, May 2019

Asia Highlights is perfection

I have travelled for years personally and professionally and I have to say that Ruby and Asia Highlights are one of the best operators I have ever encountered.

More

Barb, May 2019

Wonderful vacation with Asia Highlights

We traveled with Asia Highlights 14 days through Cambodia and Myanmar. Leo from Asia Highlights made the itinerary and organized everything perfect ! We really enjoyed the tour, the hotel selection was great !

More

Stefan H, Feb 2019
Puppet Theatre
String puppetry, called "yoke thé" in Burmese, is one of the most popular forms of Burmese performing art. While originating with the Burmese royalty, it was gradually adapted for wider consumption. The colorful marionettes recreate snippets of traditional tales.
The show is accompanied by a lively hsaing waing as well as a saung, a traditional boat-shaped harp. The performance generally lasts about an hour and is divided into several short segments.
You will find the show to be a delightful performance overflowing with fun and positive energy. The puppeteers are proud of their culture and enjoy sharing this traditional form of Burmese art with international visitors.
Recommended Itinerary
Festivals
When visiting Myanmar, it is highly recommended that you arrange your visit during one of the national cultural festivals. Most Burmese festivals follow the lunar calendar, so dates may change from year to year.
One of the most popular festivals is the Myanmar Water Festival (also called Thingyan New Year Water Festival), which takes place in mid-April, towards the end of the hot season.
During the festival, people splash water on each other on the streets. The most festive atmosphere can be felt in Yangon and Mandalay, though it's also celebrated in other parts of the country.
The idea behind spraying each other with water is to wash off the previous year's sins and bad luck, and enter the New Year with a clean slate.
Another festival worth seeing is the Thadigyut Lights Festival in Yangon, which is held from 14th May to 16th May. This is a Buddhist festival to celebrate the story of Buddha descending into the mortal world. During this time, streets and buildings are lit up with colored electric bulbs and candles.
There are many other festivals, some celebrated nationwide, some specific to a locality, that you can explore, depending on the time of your travels in Myanmar. For more information about festivals, click here (link to article on Myanmar's Festivals).
See for Yourself!
At Asia Highlights, we work with local knowledgeable guides to make our clients' experiences more than just entertaining but also meaningful and memorable. Join us on this adventure and gain an appreciation of local culture whilst having a good time with family and friends.
Visit Myanmar with Asia Highlights
We provide tailor-made tours to Myanmar. Tours typically start or end in Yangon or Mandalay and last approximately 9 days; visiting Yangon, Bagan, Mandalay and Inle Lake.
You might like:
14-Day Myanmar and Thailand Essence Tour
You might like to read
Why Travel with Asia Highlights During the Pandemic
Tailor-made experience: All of your ideas/needs will be carefully considered to create your ideal trip.
Worry-free planning: Your 1:1 travel consultant in Asia will take all the uncertainty out of your planning, helping you navigate any travel restrictions. 
No-risk booking: 100% refund policy! (up to 14 days before departure)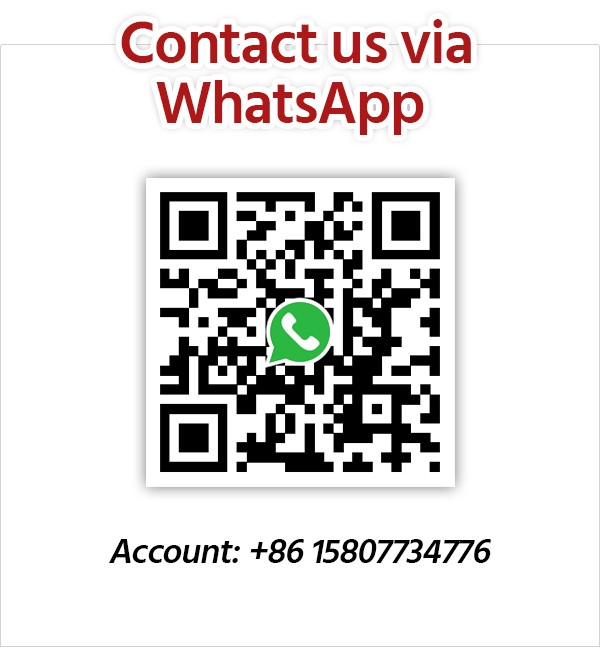 Get Inspired with Our Sample Itineraries
At Asia Highlights, we create your kind of journey — your dates, your destinations, at your pace. You can have any trip tailor made for your travel.
More Travel Ideas and Inspiration