How to Book a Balloon Flight
Step 1 Select your flight date and we will check availability.
Step 2 Submit the following information: Your full name, date of birth, passport number, nationality, body weight and height, hotel contacts for pick-up, and email address. The pilots need to know the weight of each passenger, to calculate appropriate ballast for the balloon basket.
Step 3 Pay via PayPal or wire transfer. Your booking will be secured once payment has been made in full.
Step 4 Receive a reply within 24 hours, confirming your booking.
What Our Customers Said
Excellent planned and executed Myanmar excursion

Asia Highlights and their local Myanmar partner "mAsia" did an excellent job in planning and execution of a one week trip to Myanmar.The various tour guides and drivers had good knowledge and good command over English.

More

Gerd, Jan 2018

Excellent planned and executed Myanmar excursion

They never failed to be at the agreed locations and on time. Cars provided spacious and in very good condition. Hotels booked met our expectations - especially Yangon, Bagan, Lake Inle.

More

Gerd, Jan 2018

A truly magical experience

You measure the quality of a tour company with how they handle the bumps along the way. Encountering unexpected baggage fees from Cambodia Angkor Air in Siem Reap.Albee without hesitation agreed to cover this cost.

More

Bob Bosshard, Mar 2020

A truly magical experience

We have just returned from an amazing trip to Laos, Cambodia and Vietnam. Our travel adviser Albee Ning prepared a wonderful itinerary taking us to great locations with creative activities highlighting local culture.

More

Bob Bosshard, Mar 2020

Great trip with Asia Highlights

We had already booked two trips in China with China Highlights. Both trips were a great experience. So when planning our trip to Cambodia we immediately thought of Asia Highlights because they offer a trip to Vietnam

More

Frank & Nadia, Nov 2019

Asia Highlights is perfection

My husband and I just returned from an 8 week trip thoughout China- Laos, Cambodia, Vietnam and also Singapore and Phuket. I worked with Ruby of Asia Highlights for months designing my dream independant private trip.

More

Barb, May 2019

Asia Highlights is perfection

I have travelled for years personally and professionally and I have to say that Ruby and Asia Highlights are one of the best operators I have ever encountered.

More

Barb, May 2019

Wonderful vacation with Asia Highlights

We traveled with Asia Highlights 14 days through Cambodia and Myanmar. Leo from Asia Highlights made the itinerary and organized everything perfect ! We really enjoyed the tour, the hotel selection was great !

More

Stefan H, Feb 2019
Booking Terms and Conditions
1. Any passenger who weighs more than 125 kg/280 pounds, or any passenger requiring the space normally reserved for 2 passengers, will be required to pay a 100% surcharge. Failure to provide accurate information in advance may lead to denial of entry to the flight at the launch site, with no refund given.
2. Pregnant women and children under the age of 8 are not permitted to fly. Children between the ages of 8 and 16 must be over 137 cm tall, have their own tickets and be accompanied by a responsible adult.
3. Any medical conditions, such as recent surgery, which may affect your ability to fly, must be disclosed at the time of booking and to the pilot on the day of the flight. Some conditions may preclude your eligibility. Ballooning operators will not be liable for illness or injury due to any undisclosed condition or failure to comply with any reasonable instruction given by the pilot, crew or company representatives.
4. There will be a 100% refund for cancellations 30 days or more in advance. Ballooning operators reserve the right to charge a 100% cancellation fee if the cancellation is less than 30 days before the flight date.
5. No refunds are made for failure to arrive for a pre-arranged flight.
6. Passengers or their guides must register at the ballooning operators' sales office in Bagan. The precise time for morning pick-up will be passed on one or two days before the flight, either when registering at the office or later by telephone.
7. On the day of your flight, you will be collected from your hotel and transferred to the take-off location.
8. Flights cancelled by ballooning operators for safety reasons, unfavorable weather conditions or operational difficulties, will be refunded in full.
9. Receipts, payment vouchers or flight tickets are to be produced on arrival at the launch site, if needed.
10. The pilot in command is legally responsible for the safety of all passengers at all times. He or she has the right to refuse passengers if for any reason it is considered their carriage may endanger the flight, other passengers or themselves.
11. Passengers must pay full attention to the safety briefing given by the pilot before the launch of the balloon, and questions should be addressed to the pilot if the briefing is not clear.
12. The pilot has full authority in respect of the flight and all passengers and crew should comply with his instructions. The pilot's decision on all matters is final.
13. Ballooning operators expect passengers to cooperate fully with the pilot and crew in any situation deemed reasonable, both during the flight, and during pre- and post-flight activities.
14. Ballooning operators accept no liability for loss or damage to persons or property other than that which results from negligence on their part.
15. Ballooning operators will not be responsible for any loss or damage to personal effects taken on flights.
16. Ballooning operators accept no liability for claims arising as a result of an act or failure to act of any passenger or bystander.
17. Ballooning operators reserve the right to cancel or delay flights, and to change rendezvous or launch sites, at short notice, in order to ensure safe and successful flights. Operators are not liable for any consequential loss or inconvenience.
18. Ballooning operators carry third-party and passenger liability insurance for all their balloons.
19. Ballooning operators reserve the right to revise or modify any terms, conditions or rates without prior notice.
Recommended Itinerary
FAQs
Q1: Can you arrange flights in April?
A: Most flights run from October to March, when weather conditions are most favorable. Oriental Ballooning, one of the operators, has announced that it is taking bookings from 1st October 2016 until 10th April 2017. You need to check availability in advance, however, as flights are more prone to cancellation in April.
Q2: How long are the flights?
A: The flights usually last 45 minutes, depending on the wind. The whole experience takes about 3 hours, including pick-up and drop-off service, light breakfast, safety briefing and light champagne celebration.
Q3: Can my child go ballooning?
A: For safety reasons, there are age and height restrictions. Children under the age of 8 years are not permitted to fly. Children under 16 but over 8 years of age should be at least 137 cm tall and can only fly if accompanied by a responsible adult.
Q4: Can I fly if I'm pregnant?
A: No, pregnant women are not permitted to fly.
Q5: Can I be reimbursed if the balloon flight is cancelled?
A: Yes, the flight only runs when the chief pilot decides that the weather is suitable and it's safe to fly. Therefore the flight may have to be cancelled for safety reasons. In that case, you will receive a full refund.
Q6: Can we fly at sunset?
A: There are some evening flights, but on a standby basis only. In Bagan, the evening weather conditions tend to be less favorable and less reliable than those in the morning. A morning flight offers a more enjoyable experience.
Q7: What should I wear?
A: It's advisable to wear long-sleeved shirts and trousers, preferably made from natural fibers. It can be quite cold and damp before sunrise, so bring some warm clothes.
Q8: What should I bring with me for the flight?
A: Just carry some basic things you may need, such as handbags and cameras.
Q9: How many people will be in the basket?
A: There are four compartments in each basket and if you are taking a standard flight you will share your corner with two or three others. For more space, choose a premium flight, during which you will only need to share your corner with one other person.
Q10: Is it safe?
A: Here are some facts to help you consider whether or not it's safe: The balloons are built to the highest standards by well-known manufacturers in Europe. The pilots are European nationals holding commercial balloon licenses, with years of flying experience. All the crews are trained to the highest international standards. There are no records of any accident over years.
Q11: I'm afraid of heights; is that a problem in ballooning?
A: Ballooning usually does not affect people who are scared of heights. The balloon travels with the wind and the basket is very stable, so there is usually no vertigo.
Q12: Can we go somewhere by balloon?
A: The balloon can only go where the wind takes it. So we can't pre-plan where it will land.
Q13: Where do we land?
A: You will land wherever the wind takes you. This could be next to a pagoda, in a village field or by the river.
Q14: When will we get back to the hotel?
A: Passengers usually get back to their hotels by 8.30 or 9 am. Some passengers would like to stay longer after landing, to chat with villagers or other companions. As the landing spot is uncertain, it may take some time before the crew reach you. So don't make time-critical decisions for that morning, such as to catch an early airplane.
Onward Transportation: If you need to catch a flight after taking a balloon ride, flights departing any time after 12-midday are recommended.
Take a Hot Air Balloon with Asia Highlights
We provide booking service of balloon flights and tailor-made tours to Myanmar. Just tell us when you would like to fly with us and we will get in touch with you as soon as possible.
Visit Myanmar with Asia Highlights
We provide tailor-made tours to Myanmar. Tours typically start or end in Yangon or Mandalay and last approximately 9 days; visiting Yangon, Bagan, Mandalay and Inle Lake.
You might like:
14-Day Myanmar and Thailand Essence Tour
You might like to read
Why Travel with Asia Highlights During the Pandemic
Tailor-made experience: All of your ideas/needs will be carefully considered to create your ideal trip.
Worry-free planning: Your 1:1 travel consultant in Asia will take all the uncertainty out of your planning, helping you navigate any travel restrictions. 
No-risk booking: 100% refund policy! (up to 14 days before departure)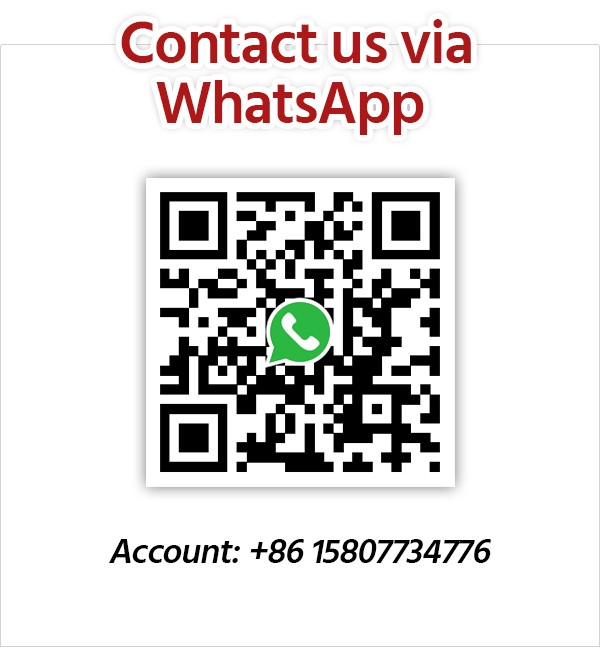 Get Inspired with Our Sample Itineraries
At Asia Highlights, we create your kind of journey — your dates, your destinations, at your pace. You can have any trip tailor made for your travel.
More Travel Ideas and Inspiration