September in Bagan is still the rainy season, so the weather is rainy, hot and humid, as in August. Compared with previous months, rainfall in September begins to decrease and has more sunny days for outside activities.
Weather: The average temperature in September is 33°C (91°F), with average noontime temperature around 38°C (100°F) and average night temperatures falling to around 28°C (83°F). The highest temperature is around 40°C (104°F) and the lowest around 26°C (79°F).

Bagan in September
Clothing: Take a hat or umbrella when participating in outdoor activities. Of course, raincoat and waterproof shoes are also needed in case of rain. Take a thin coat with you as it's usually quite cool after the rain. Please keep important items, like wallet and camera, in your waterproof bag. Wear non-slip shoes as roads are slippery and wet.

Average Temperature Chart for Bagan in September
What Our Customers Said
Excellent planned and executed Myanmar excursion

Asia Highlights and their local Myanmar partner "mAsia" did an excellent job in planning and execution of a one week trip to Myanmar.The various tour guides and drivers had good knowledge and good command over English.

More

Gerd, Jan 2018

Excellent planned and executed Myanmar excursion

They never failed to be at the agreed locations and on time. Cars provided spacious and in very good condition. Hotels booked met our expectations - especially Yangon, Bagan, Lake Inle.

More

Gerd, Jan 2018

A truly magical experience

You measure the quality of a tour company with how they handle the bumps along the way. Encountering unexpected baggage fees from Cambodia Angkor Air in Siem Reap.Albee without hesitation agreed to cover this cost.

More

Bob Bosshard, Mar 2020

A truly magical experience

We have just returned from an amazing trip to Laos, Cambodia and Vietnam. Our travel adviser Albee Ning prepared a wonderful itinerary taking us to great locations with creative activities highlighting local culture.

More

Bob Bosshard, Mar 2020

Great trip with Asia Highlights

We had already booked two trips in China with China Highlights. Both trips were a great experience. So when planning our trip to Cambodia we immediately thought of Asia Highlights because they offer a trip to Vietnam

More

Frank & Nadia, Nov 2019

Asia Highlights is perfection

My husband and I just returned from an 8 week trip thoughout China- Laos, Cambodia, Vietnam and also Singapore and Phuket. I worked with Ruby of Asia Highlights for months designing my dream independant private trip.

More

Barb, May 2019

Asia Highlights is perfection

I have travelled for years personally and professionally and I have to say that Ruby and Asia Highlights are one of the best operators I have ever encountered.

More

Barb, May 2019

Wonderful vacation with Asia Highlights

We traveled with Asia Highlights 14 days through Cambodia and Myanmar. Leo from Asia Highlights made the itinerary and organized everything perfect ! We really enjoyed the tour, the hotel selection was great !

More

Stefan H, Feb 2019
Things to Do
Rainfall will start to decrease, especially towards the end of the month, and temperatures will start to drop. This can be a wonderful time to plan your trip to Myanmar, enjoy the sightseeing and shopping in Bagan - with fewer visitors and lush green landscapes.
Start to Create Memories Together in This Honeymoon Trip
Participate in the Manuha Pagoda Festival
The Manuha Pagoda Festival is a traditional festival in Myanmar, held annually in Bagan one day before the Full Moon Day of Tawtalin. It is convened for three consecutive days at the end of September or the start of October, depending on the Lunar Calendar.
The festival involves both merit-making and merry-making activities such as a charity feast for all-comers; offering alms-food to monks; presenting gifts to the elderly; dancing and marching with paper effigies.

Participate in the Manuha Pagoda Festival
These traditions are believed to have been passed down from the time of King Manuha.
During the festival it is customary to make Nga-Chin snacks. Rice cakes and pickled winter melon are served to all-comers from near and far, including neighbors, relatives and other visitors. Over the years, the Manuha Pagoda Festival has become one of the favorite tourist attractions in Bagan..
Appreciate Ananda Temple
Ananda Temple was built around the 1090s during the reign of King Kyanzittha and is considered to be one of the best surviving masterpieces of Mon architecture.
During the 1975 earthquake, Ananda suffered considerable damage but it has since been totally restored. Now, it is known as the finest, largest, best-preserved and most revered Bagan monument.

Appreciate Ananda Temple in Bagan
The main tower is 54 meters high, with four side views in four directions. Each side is a worship space, with a nearly 10-meter tall statue.
The structure of the temple is that of a simple corridor temple. The base and terraces are decorated with 554 glazed tiles showing Jataka scenes (life stories of the Buddha). Huge carved teak doors separate interior halls from cross passages on all four sides.
Ananda Temple is a must-see in Bagan, forming part of the Top 9 Attractions.
Explore Gawdawpalin Temple
Gawdawpalin Temple was built after Sulamani Temple by King Narapatisithu in the 11th century, and it was completed by his son Htilominlo. At a height of 55 meters, Gawdawpalin Temple is the second tallest temple on the plain of Bagan.
It is a large two-storey temple built in the style of the late Bagan period. The first storey is surrounded by a corridor that contains a seated Buddha image. The second storey is smaller and contains the principal Buddha image.

Explore Gawdawpalin Temple in Bagan
There is an inspiring story associated with the temple. During King Narapatisithu's reign, the king's pride was so great that he had grown ignorant. He thought of himself as having more power and as accomplishing more than his ancestors.
As a punishment for his sins, he became blind. This punishment was only lifted after he atoned and paid respect to his forebears.
Visit Myanmar with Asia Highlights
Asia Highlights provides customized tours throughout Myanmar tailor-made to fit your interests. Trips typically start or end in Yangon or Mandalay.
Get a head start on planning your dream vacation today.
You might like:
14-Day Myanmar and Thailand Essence Tour
You might like to read
Why Travel with Asia Highlights During the Pandemic
Tailor-made experience: All of your ideas/needs will be carefully considered to create your ideal trip.
Worry-free planning: Your 1:1 travel consultant in Asia will take all the uncertainty out of your planning, helping you navigate any travel restrictions. 
No-risk booking: 100% refund policy! (up to 14 days before departure)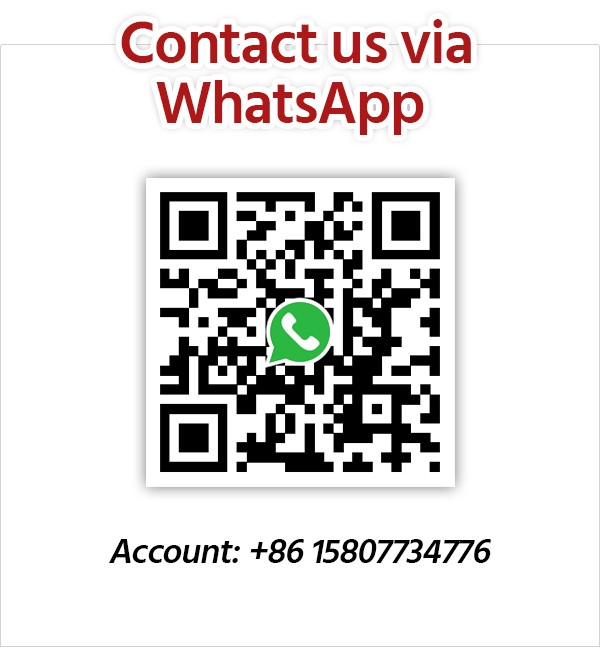 Get Inspired with Our Sample Itineraries
At Asia Highlights, we create your kind of journey — your dates, your destinations, at your pace. You can have any trip tailor made for your travel.
More Travel Ideas and Inspiration