Bali is the perfect destination for a honeymoon… or a lovers' holiday, with beautiful beaches, terraced rice paddies, waterfalls, black sand beaches, and romantic resorts nestled in the jungle.  The "Love" chapter in the movie "Eat, Pray, Love" happened in Bali. It is exotic and has a real air of romance.
When you are planning a romantic Bali holiday, finding the best place to stay can be a challenging task, since the accommodation choice could either deeply enhance or dampen the amorous vibe.
To help you with your romantic holiday, here's our guide to the best Bali resorts for a honeymoon, which have special lovers' experiences included! We hope you will consider having a happy honeymoon in Bali!

1. Viceroy Bali
Located in the heart of Ubud, Viceroy Bali is a sublime lovers' retreat. Viceroy is the only Bali luxury resort to have won the Condé Nast Traveller accolade of #1 Resort in the World (2018).
You can enjoy the Ubud's natural beauty, luxurious Balinese décor, stunning jungle vistas, and world-class service for your honeymoon trip. All the villas have a pool that overlooks a spectacular jungle ravine known as Valley of the Kings.
Romantic experiences in Viceroy Bali: Relax in your infinity pool or enjoy a couples' spa treatment which includes body massage, body scrub, and body mask. Try a dégustation ('tasting') dinner served with an apéritif and candle and flower decorations. Enjoy daily cocktails at the Cascades or sparkling wine in your luxury private villa.
2. Six Senses Uluwatu
Set 74 meters (243 feet) above sea level on a rugged cliff's edge, it is the best spot for uninterrupted sea views, and the scenic villas overlooking the majestic waves of the Indian Ocean make for an unforgettable honeymoon stay.
Romantic experiences in Six Senses Uluwatu: Have a "Sky Dining" experience at Rocka Restaurant. Try a floating breakfast at your private pool. Enjoy a high tea by the sea at Rocka Restaurant. Take a Balinese healing treatment and integrated wellness session. Wait for the sunset at Cliff Bar and enjoy cocktails.
3. Alila Villas Uluwatu
Featuring spectacularly-appointed all-villa accommodation, Alila Villas Uluwatu offers guests postcard-worthy vistas of the Indian Ocean. Steeped in luxury and sophistication, this uber-romantic getaway also boasts world-class dining venues and a superlative spa facility that elevates romance to another level and makes it a perfect honeymoon destination.
Romantic experiences in Alila Villas Uluwatu: Relax yourself with a rejuvenating Balinese massage. Enjoy an exclusive candlelight dinner in a private cabana that is specially reserved for you. Cozy up in sunset Cabana Bar with artisanal cocktails.
4. The Mulia, Mulia Resort & Villas
Mulia Bali boasts three distinct luxury experiences within one spectacular beach resort, and it is considered the best for amenities. There are a variety of dining concepts and the longest oceanfront infinity pool in Bali.
For couples or honeymoons, it is recommended to stay at the private Mulia Villas, where you can have a private swimming pool and a large jacuzzi.
Romantic experiences in The Mulia, Mulia Resort & Villas: Rejuvenate at the award-winning spa with head-to-toe pampering treatments and wellness suites featuring Asia Pacific's first Ice Room. Indulge in an evening romantic dinner for two. Have a private bonfire experience at this award-winning resort in Bali.
5. Alila Seminyak
Alila Seminyak is a lush secret garden that offers a fantastic beachfront experience. Located in Seminyak, known for its beaches, boutiques, and bars, sunsets and spas, world-class restaurants can be found within a few footsteps, and Alila is best for beachfront activities for young couples.
Romantic experiences in Alila Seminyak: Have a romantic dinner at Seasalt seafood restaurant. Take a break and enjoy the sunset at a beach bar. Enjoy a 2- hour couples' spa treatment.
6. W Bali – Seminyak
The W Bali Seminyak is a lavish boutique hotel nestled on a pristine beach in Seminyak. With sumptuous 5-star accommodation, world-class wining and dining options, and superlative leisure facilities, it is the cream of Seminyak and is highly sought after by honeymoon couples.
All the top shops, restaurants and bars are within a short walk, and the location is really spectacular and undeniably romantic.
Romantic experiences at W Bali Seminyak: Enjoy the comfy sun loungers and a private plunge pool in your private villa. Feast on a special dinner with candles, rose petals, and bouquets. Witness a magical sunset on the sparkling Indian Ocean from iconic WOOBAR. Take a couple's treatment at AWAY Spa.
7. Four Seasons Resort Bali at Jimbaran Bay
Sheltered in a calm bay with three miles of sand, Four Seasons Resort Bali at Jimbaran Bay is a gorgeous getaway for your honeymoon. It boasts a pristine property, beautiful views, and exquisite cuisine. Your private butler will take care of every detail of your stay.
Romantic experiences in Four Seasons Resort Bali at Jimbaran Bay: Enjoy a candlelit dinner in a beachside gazebo outfitted with exotic flowers. Have a couples' treatment at Wave of Desire spa. Discover Jimbaran's dramatic cliffs, magical sunsets, and an authentic fishing village. Ride on Sundara yacht with a picnic lunch, complete with Champagne or cocktails and canapes.
8. COMO Uma Canggu
Lies on the sand's edge, just meters from where the waves break on one of Bali's finest surfing beaches. The ocean views from COMO Uma Canggu are stunning and the property is new from top to bottom. It is a wonderful romantic getaway and a perfect honeymoon destination, especially for active couples.
Romantic experiences in COMO Uma Canggu: Have fresh seafood from a wood-fire grill and healthy juices at the beach-style bar. Try some of the island's best surf breaks. And enjoy your privacy on the private rooftop pools.
9. The Balé Nusa Dua
Located in Nusa Dua, The Balé is a serene, luxurious, adult-only luxury hotel, and it is one of the best in Bali for a romantic stay. All the villas have large bedrooms and boast private pools, walled gardens, contemporary interiors, and massive bathrooms. They even have personal 24-hour butlers!
Romantic experiences in The Bale: Indulge in a sublime spa. Dine together by candlelight under the stars. Hang out at the beach. Or just enjoy the privacy of your own pavilion and swimming pool.
10. The Amala
The Amala is an adult-only retreat in Seminyak — the most fashionable and exclusive area in Bali. The Amala's Zen-inspired design offers the chance to enjoy the best of both worlds: a haven of peace and tranquility as well as easy access to the vibrancy of nearby beaches, shops, restaurants, and nightlife.
Romantic experiences at The Amala: Stroll down verdant shaded bamboo paths. Dine on healthy cuisine at Bamboo restaurant. Take a meditative yoga class in the Wellness Studio. Have a relaxing couples treatment together: a lymphatic drainage massage followed by a chocolate body mask to moisturize and nourish your skin.
Enjoying Your Bali Honeymoon with Asia Highlights
Bali has long been a popular honeymoon destination. We at Asia Highlights hand-pick the best hotels for a perfect romantic stay, based on your requirements. Contact us to start planning your ideal romantic holiday.
Why Travel with Asia Highlights During the Pandemic
Tailor-made experience: All of your ideas/needs will be carefully considered to create your ideal trip.
Worry-free planning: Your 1:1 travel consultant in Asia will take all the uncertainty out of your planning, helping you navigate any travel restrictions. 
No-risk booking: 100% refund policy! (up to 14 days before departure)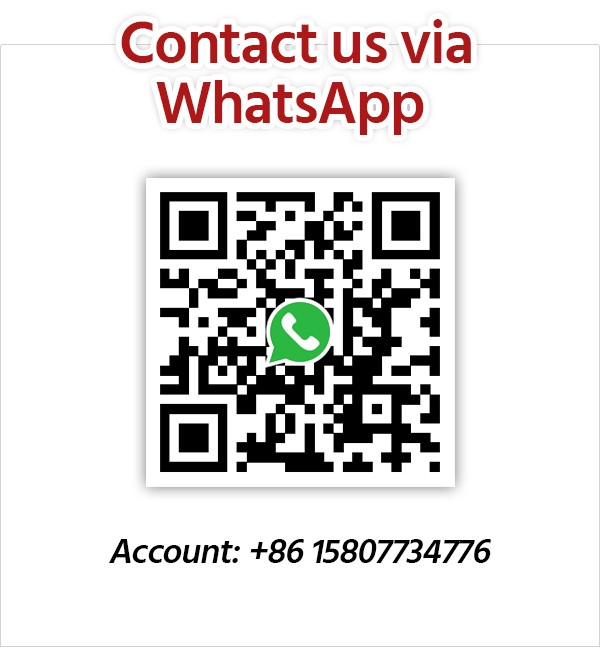 Get Inspired with Our Sample Itineraries
At Asia Highlights, we create your kind of journey — your dates, your destinations, at your pace. You can have any trip tailor made for your travel.
More Travel Ideas and Inspiration