Most of India is dry in February. But the temperatures are different depending on their latitudes and altitudes.   
The far north mountain areas are cold and snowy. North India gets cool and rain-free, while south India enjoys plenty of sunshine with slightly increasing temperatures.
The nice weather makes February a great time to do some outdoor activities such as going to the beach or visiting historic sites. Meanwhile, it is less crowded as it is the end of the peak season (November to February) in India.
India Weather in February: Overview
Average temperature: 27°C (81°F)
Average rainfall: 21 mm (1 inch)
Average rainy days: 2
Average sunny days: 26  

India Weather in February
Read more about average temperatures, rainfall, and tips on where to go and what to wear below.
Average Temperatures and Precipitation of India's Most Popular Tourist Areas in February
| India Area | Min. Temp. (°C) | Max. Temp. (°C) | Precipitation (mm) |
| --- | --- | --- | --- |
| Ladakh | -12 | -5 | 10 |
| Amritsar | 10 | 24 | 48 |
| Delhi | 14 | 26 | 21 |
| Agra | 14 | 28 | 14 |
| Jaipur | 14 | 27 | 5 |
| Jaisalmer | 12 | 28 | 0 |
| Udaipur | 14 | 26 | 7 |
| Varanasi | 16 | 29 | 14 |
| Kolkata | 21 | 32 | 13 |
| Mumbai | 24 | 32 | 2 |
| Kerala | 24 | 32 | 26 |
| Goa | 22 | 34 | 1 |
| Chennai | 24 | 30 | 15 |
Recommended Itinerary
Weather in Northern India: Delhi, Agra, Rajasthan...
In February, the golden triangle cities of Delhi, Agra, and Jaipur stay relatively cool and dry with little rainfall.
During the day, it's usually sunny with an average temperature of 23°C (73°F). At dusk, the temperature starts dropping to around 10°C (50°F).
Different from January, the foggy days have usually gone in February. You can expect clear views to enjoy the historic sites whenever you go. Your trains or flights will be less affected and more likely to keep their schedule. 
Recommended Itinerary
Weather in the Far North Mountain Areas: Leh, Shimla, Himalayan Foothills...
In February, the average temperature of the northern mountain areas is around 0°C. In the furthest north areas, the temperature is even lower in Ladakh, falling to -12°C on average and staying below zero most days.
During February, hiking trails are closed and roads might be blocked due to the heavy snow. Due to the chill weather, February is not suggested unless you are a skiing lover.
Recommended Itinerary
Weather in Southern India: Mumbai, Kerala, Goa...
Away from the monsoon, you can expect a bright and pleasant vacation in southern India. The average high temperature is around 32°C (90°F). Compared with the hot season (April to May), the temperature is still comfortable.
If you'd like to avoid the heat, you can take outdoor activities in the cool morning or late afternoon.
In February, southern India is vibrant with a variety of plant and animal life that is more likely to be seen in this drier month. It's an ideal one-stop destination whether you like beach activities, historic relics, or spotting wild animals.
Recommended Itinerary
5 Best Places to Visit in India in February

5 Best Places to Visit in India in February
1. Andaman and Nicobar Islands — a Paradise for Beach Lovers
Averaging 27°C (81°F), the weather on Indian Ocean islands is dry and pleasant in February. You can perfectly enjoy snorkeling and scuba diving with high underwater visibility and calm water.
What could be better than surprising your love with a romantic trip to the Andaman Islands on Valentine's Day? Book a beachfront resort, have a candlelit dinner and see the charming Bioluminescence (the light emitted by marine organisms) ...
2. Goa — The Party Capital of India

Stunning Goa Beaches
With hot (but not uncomfortable) weather, Goa is the best place to escape the winter cold.
You can fully enjoy the beach parties and Carnival in February with pleasant weather. Beaches are not as crowded as during the peak season (December to January). At the end of February, you can get better deals on airfares and room rates.
Incredible India and Mysterious Nepal Combination
3. Agra — Home to the Taj Mahal

The Taj Mahal on Sunny Days
Most of the day is comfortable, but the early mornings and late evenings are cool in Agra. Heavy (even moderate) rain and foggy days rarely appear in February. You can expect great weather for appreciating the Taj Mahal. Check the best time to visit the Taj Mahal>>>
4. Ranthambore, Rajasthan — Ideal Place to Spot a Tiger
February is one of the best times to go on a safari. The weather is warm and dry, so animals will come out from their hidden places to bask in the sun. Travelling in February, you have more chances to spot tigers and other wild animals.
Recommended Itinerary
5.  Varanasi — the Cultural Hub of India
You can visit this oldest holy city with pleasant weather as it is dry and mild to warm in February.
After the peak time (December and January), you can explore the temples and winding streets leisurely, without being crushed in the crowds.
With the cool breeze, take a boat along the Ganges, admire the stunning sunsets, and appreciate the impressive Ganga Aarti ritual.
India Honeymoon with Varanasi
Costs and Crowding
February is part of the high season for visiting India. Heritage hotels typically fill up quite early. You might get some discounts at the end of February with fewer crowds. Contact us for worry-free booking: free cancellation up to 14 days before departure!
What to Pack
In northern India, you're suggested to take T-shirts, and light trousers (even shorts where appropriate) or summer dresses for the day and warmer clothes like long-sleeve layers and light jackets for the cooler evenings.
If you visit the far north mountain areas, you're suggested to take down coats, fleeces and other very warm technical outdoor clothing, including dark glasses and windproof walking boots.
In southern India, summer clothing is fine, like dresses, T-shirts and other quick-drying wear. Sun protection is necessary as well.
Recommended Itinerary
Monthly Weather and Travel Information for India
Learn about the weather in India for 12 months and find out the best places to visit each month. Or you can get a quick idea about the best and worse time to visit India.
What Our Customers Said
2023 Chiang Mai CAD Yipeng Festival

We got early bird ticket and Bella was assisting us through whatsapp. Easy, competitive price, front row tickets. Thanks Bella, for being patient explaining everything to me. Highly recommended.

More

lily hartati, Dec 2022

Bella has been an outstanding customer service rep

Bella has been an outstanding customer service rep. She was responsive and knowledgeable. Buying tickets from their website was super easy and the whole process was straightforward. Highly recommended.

More

Khai, Nov 2022

Memorable Experience!!!

I booked tickets to the Chiang Mai Yi Peng Lantern Festival in Nov 2022. Bella was extremely responsive and helpful!!

More

Bowen, Nov 2022

We had an amazing trip to Thailand

We had an amazing trip to Thailand with Asiahighlights. Every detail was perfectly organised and we always had an instant customer support service in case of any issues.

More

bugra t, Nov 2022

Great experience!

Bella was very helpful and responsive to all our questions. They handled all the arrangements very professionally and we had a wonderful time! We would definitely recommend and use them again!

More

Christie, Nov 2022

I contacted to Bella from Asia Highlights

I contacted to Bella from Asia Highlights that to buy tickets to Yi Peng Festival in Chiang Mai when i was in my country.She helped me very much.You can trust this agency, and i advice Bella as the best!!

More

Elena, Nov 2022

I had booked Chiang Mai Yi Peng Sky Lantern Festival

I had booked Chiang Mai Yi Peng Sky Lantern Festival with Asia Highlight Travel, my travel advisor was Bella Kiu, the experience was great, got my tickets , communication was seamless.

More

Siskazi Lindeni, Nov 2022

Thank you Iris Wang & Bella Liu

I thought "no hope" in getting the tickets to Yee Peng Festival organize by CAD. Fortunately, together with Bella Liu, I managed to secure all our tickets. No one left behind. This trip to Chiang Mai will be a memorable one.

More

Little Puppy, Nov 2022
Visit India with Asia Highlights
February is a busy month to visit India since the weather is so nice. With us, we can help provide you with a customized trip around India that is made to fit your interests.
Recommended India Tours:
Why Travel with Asia Highlights During the Pandemic
Tailor-made experience: All of your ideas/needs will be carefully considered to create your ideal trip.
Worry-free planning: Your 1:1 travel consultant in Asia will take all the uncertainty out of your planning, helping you navigate any travel restrictions. 
No-risk booking: 100% refund policy! (up to 14 days before departure)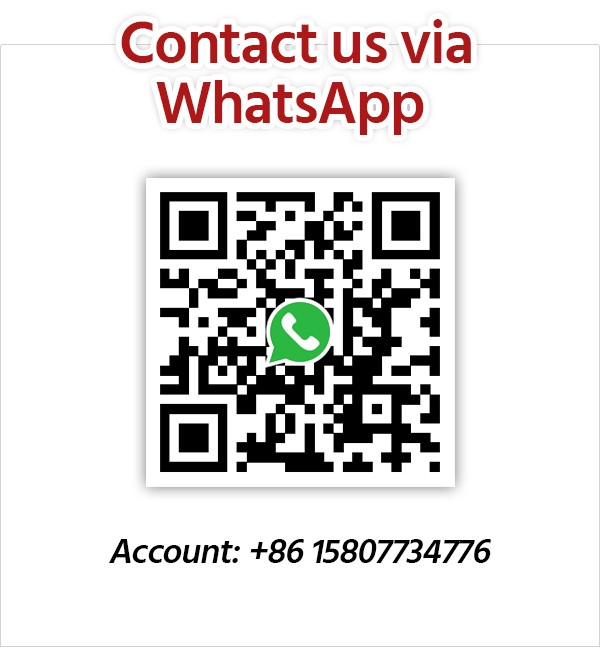 Get Inspired with Our Sample Itineraries
At Asia Highlights, we create your kind of journey — your dates, your destinations, at your pace. You can have any trip tailor made for your travel.
More Travel Ideas and Inspiration