There are three seasons in Agra, home to the Taj Mahal: the hot season (April to June), the rainy season (July to September), and the (mild) dry season (October to March).
October to March is the best time period to visit the Taj Mahal weather-wise, when temperatures average from 15 to 27°C (59–81°F). It perfectly avoids the rains and summer heat, and allows you to fully immerse yourself in a dreamy visit.
March, October, and November are ideal for photography, with cool weather, clear skies, and fewer crowds (in contrast to December to February's colder, foggier, and busier months).
If you seek a time with the fewest tourist numbers, visit the Taj Mahal from April to September (in the low season), and avoid weekends and public holidays.
During the day, sunrise is undoubtedly the best time for the most favorable lighting, low crowding, and avoidance of extreme heat.
Quick Facts on Visiting the Taj Mahal
The Taj Mahal opens from sunrise (around 6 a.m.) to sunset (around 6:30 p.m.) every day except Fridays. The opening hours may change seasonally, so double check with us before going.
You're suggested to stay at least 3 hours to take plenty of awesome photos and admire its beauty leisurely.
There are three gates in the Taj Mahal: the Western Gate, Eastern Gate, and Southern Gate. Entry is not allowed at the Southern Gate.
From the parking lot of the Taj Mahal, you would get to a gateway by a battery-powered golf cart.
Children below the age of 15 years enjoy free entry to the Taj Mahal.

Visit the Taj Mahal at sunrise
What Our Customers Said
We had an amazing trip to Thailand

We had an amazing trip to Thailand with Asiahighlights. Every detail was perfectly organised and we always had an instant customer support service in case of any issues.

More

bugra t, Nov 2022

Great experience!

Bella was very helpful and responsive to all our questions. They handled all the arrangements very professionally and we had a wonderful time! We would definitely recommend and use them again!

More

Christie, Nov 2022

I contacted to Bella from Asia Highlights

I contacted to Bella from Asia Highlights that to buy tickets to Yi Peng Festival in Chiang Mai when i was in my country.She helped me very much.You can trust this agency, and i advice Bella as the best!!

More

Elena, Nov 2022

I had booked Chiang Mai Yi Peng Sky Lantern Festival

I had booked Chiang Mai Yi Peng Sky Lantern Festival with Asia Highlight Travel, my travel advisor was Bella Kiu, the experience was great, got my tickets , communication was seamless.

More

Siskazi Lindeni, Nov 2022

Thank you Iris Wang & Bella Liu

I thought "no hope" in getting the tickets to Yee Peng Festival organize by CAD. Fortunately, together with Bella Liu, I managed to secure all our tickets. No one left behind. This trip to Chiang Mai will be a memorable one.

More

Little Puppy, Nov 2022

Very accommodating and helpful

Bella was super helpful in getting my ticket to the Yi Peng festival exchanged and was very accommodating. Quick and easy transaction and received ticket within 24 hours. Good communication throughout the process.

More

Helen Powell, Nov 2022

Very accommodating and helpful

Asia Highlights as a whole is also very informative and contains helpful advice that has helped me plan my travels in Thailand.

More

Helen Powell, Nov 2022

You are in safe hands

Albee was an absolute pleasure to work with. She responded to my suggestions readily to find suitable alternatives for my 2 week trip to Thailand with my wife. She answered all my questions promptly and thoroughly.

More

RJ, Oct 2022
Tips for Visiting the Taj Mahal in Different Seasons
Visiting Taj Mahal in the Hot Season (April to June)
If you can put up with the extreme heat around 40°C (106°F), the rewards will include appreciating the Taj at lowest visitor numbers and prices.
1. Visiting at sunrise:
You can choose a heritage hotel near the Taj for more convenient visit and visit the Taj Mahal at sunrise to avoid the daytime heat.
2. What to Pack: 
Bring sunglasses, sun cream, and a hat to protect you from the strong sunlight. Fast-drying T-shirts are more comfortable for the hot days.
Visiting the Taj Mahal in the Rainy Season (July to September)

Taj Mahal with rainbow
Daily top temperatures drop to around 34°C (93°F) thanks to the monsoon rains. The Taj Mahal receives its heaviest rainfall in July and August and the monsoon rains end in September.
Visiting in rainy season, you're likely to have the Taj yourself. When it rains during your visit, you might see the magical Taj Mahal with rain and sun at the same time, or you could choose to spend more time inside the Taj.
1. Check the weather forecast:
The rainfall rarely lasts for more than 2 or 3 days at a time. You can check the forecast for the predicted rainfall timings one day before, so that you can plan to avoid the rainfall as much as possible.
2. Have a flexible itinerary:
If you're willing to brave the high rainfall months, you should have a flexible itinerary to make the most of gaps between cloudbursts for outdoor activities.  
3. What to Pack: 
Pack sun protection and waterproofs, as there may be no way to get around visiting the Taj when it is raining if it rains solidly for the 3 days of your visit.
Visiting the Taj Mahal in the Dry Season (October to March)

Sunset View of The Taj Mahal from Mehtab Bagh
The most pleasant weather usually brings the biggest crowds.
1. Make reservations at least 3 months in advance:
If you're planning to visit during this period, booking at least 3 months before is necessary to guarantee rooms, tickets and guides will be available. Contact us to enjoy worry-free booking: free cancellation for most tour costs (not flights) up to 14 days before departure! Check India tours for inspiration >>>
2. Visiting at Sunrise:
During your visit, you're suggested to visit the Taj at sunrise before most tourists flood in.
When foggy days come in December and January, you'd better visit after 10 a.m. for better photos.
3. What to pack:
A dress or a t-shirt with shorts are good options to wear during the day. In the evenings, jackets, coats, and sweaters are needed, particularly in India's winter (Dec.–Feb.).
If you want any further weather info, check its monthly weather. Taj Mahal is the top highlight in Agra. For more extensions, you can see sample itineraries of agra tour.
Recommended Itinerary
Best Times to Visit the Taj Mahal to Avoid Crowds
1. Visit in Low Season
During the low travel season (April to September), you're expected to meet the smallest crowds and benefit from big promotions (30–50% off) from hotels and airlines. The only drawback is the unpleasant heat from April to June and the high rainfall from July to September.
2. Visit on Weekdays and Avoid Holidays
Apart from visiting in the low travel season, avoiding public holidays and weekends is useful to beat the crowds. Diwali, Holi, Eid, and Christmas always make the Taj Mahal busier than usual. Check out the exact dates of India Holidays in 2022/2023.
3. Visit in Early Morning
If travelling in high season, you're suggested to visit the Taj at sunrise (around 5:30 a.m.) for less crowding.
Also, pre-book your tickets to avoid waiting around. And an experienced guide would help you get your tickets quickly, enter the marvelous Taj smoothly, and suggest the best spots to visit with less crowding. We can help with this. Contact us.
Incredible India and Mysterious Nepal Combination
Best Times of Day to Visit the Taj Mahal: Sunrise, Sunset
Shutterbugs are always big on sunrises and sunsets. Skies are full of colors during these periods. They benefit from the soft light and vibrant sky changes. At the Taj Mahal, sunrise is better than sunset, as there are less visitors.
At sunrise, you could appreciate the dramatic color changes on the marbles of the Taj and get incredible photos. The earlier you get your tickets, the more likely you are to have the Taj Mahal to yourself, especially during the off season (April to June).
Sunset is another good time to see the picturesque Taj, but you would have to endure the crowds close to the Taj. If you don't want to miss sunrise and sunset with the Taj, we suggest you head to the Mehtab Bagh for a distant sunset view in relative peace upon your arrival, and then have an up-close view of the Taj the next early morning.  
Recommended Itinerary
The Taj Mahal on Full Moon Nights: Not Advised
The Taj Mahal is typically open for 5 nights a month during the full moon phase. However, a moonlight visit is not suitable for a photography tour, because video cameras are not allowed inside the monument during this time.
As per most reviews, a night visit is not as enjoyable or worth the money. Paying 1.5 times the daytime price, you just get 30 minutes to see the shadowy Taj from the gateway (quite a long distance away).
If you would like a night view (that is just as good), booking a hotel with Taj Mahal views or going to the Mehtab Bagh is much better value. For more details, see The Taj Mahal at Night: Full Moon Night Visits, Places for Night Views
Read more on How to Plan a Trip to India (Expert Advice) or tell us your interests, and we'd be glad to find the perfect timings and activities for you. India Private Tour Packages for inspiration >>>
Recommended Itinerary
Why Travel with Asia Highlights During the Pandemic
Tailor-made experience: All of your ideas/needs will be carefully considered to create your ideal trip.
Worry-free planning: Your 1:1 travel consultant in Asia will take all the uncertainty out of your planning, helping you navigate any travel restrictions. 
No-risk booking: 100% refund policy! (up to 14 days before departure)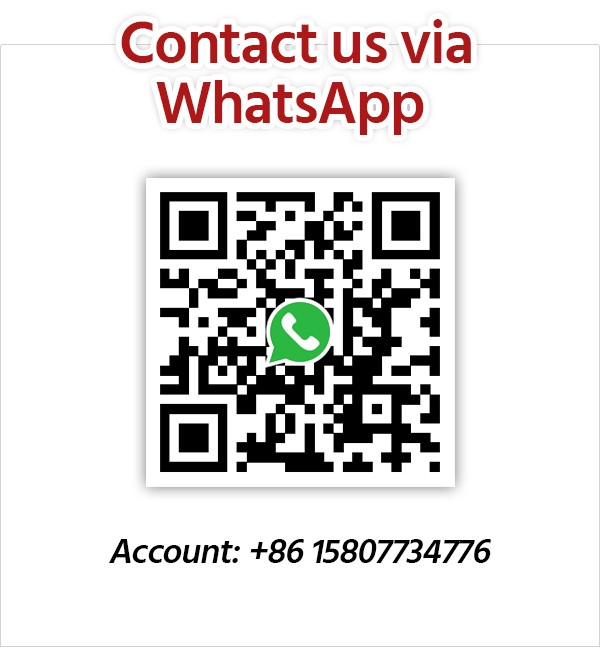 Get Inspired with Our Sample Itineraries
At Asia Highlights, we create your kind of journey — your dates, your destinations, at your pace. You can have any trip tailor made for your travel.
More Travel Ideas and Inspiration