Loy Krathong, the lantern festival, and Songkran, the water festival, are the most popular holidays in Thailand for locals and foreigners alike. You may have heard of either, or both of these holidays before and are wondering which one is best for you.

Songkran, Thai Water Festival
Below you'll find a comparison of how these holidays are different as well as why they are so fun to take part in. Overall, Loy Krathong is more of a picture-worthy beautiful experience that can be spiritually significant as well. Songkran is more of a fun celebration where travelers have more opportunities to interact with the locals. 
What is Loy Krathong?

Loy Krathong festival in Thailand
Loy Krathong festival in Thailand is celebrated nationwide to release bad luck and welcome good fortune in the coming year. This festival is commonly called the Thai Lantern Festival because floating lanterns are symbolically released on waterways across the country.
The word loy means "to float" in Thai and a krathong is a small lotus-shaped boat typically made from banana tree leaves. So the true meaning of Loy Krathong is to "float a banana leaf raft".

Yi Peng Festival takes place during Loy Krathong and involves the release of flying lanterns.
The krathongs traditionally have incense and a lit candle in the center. During the festival, the krathongs, which are filled with flowers and coins as a way to gain good fortune, are lit and placed on rivers and canals throughout Thailand to float away and take a person's misfortunes with them.
Yi Peng (the sky lantern festival) and Loy Krathong (the water lantern festival) are often thought to be the same holiday because they both take place on the same day of November. Both holidays also focus on lights and lanterns adding to the confusion. However, Yi Peng is different from Loy Krathong and is celebrated in Chiang Mai, with a large release of sky lanterns called Khom Loy.
A 2-Day Romantic Thailand Lantern Festival Tour:
Recommended Itinerary
What is Songkran?

Songkran today is celebrated with a country-wide water fight.
Songkran, the Thai New Year, is the country's biggest holiday of the year lasting between 3 to 10 days. Songkran is a time for family and friends to come together, pay respect to elders, visit temples for prayer and offerings, and celebrate the day with large water fights.
Songkran translates to "astrological passage". This passage refers to a yearly transition in the zodiac calendar when the sun passes into Aries, a water sign. During the festival, water is used as a symbol of washing away misfortune. Locals will splash water on themselves and others as a way to bring plenty of rain during the coming monsoons and bless those they splash.
Loy Krathong and Songkran Dates
In Thailand, most holiday dates are determined by the Thai traditional lunisolar calendar. A lunisolar calendar combines lunar and solar cycles to create a 12 month year. These types of calendars are used in many Buddhist countries and similar versions can be found in India and China.
Loy Krathong always falls on the night of the full moon of the 12th lunar month, often occurring in November at the end of the rainy season. In 2020, Loy Krathong will take place on November 1.
Songkran takes place during the 5th lunar month, usually falling in April and correlating with the end of the dry season and the start of the rainy season. In 2020, Songkran will begin on April 13 and end on April 15.
Because of COVID-19, the Thai government has announced that all 2020 Songkran celebrations will be postponed until further notice.
5-day Highlights of Yi Peng Festival in Chiang Mai :
Fly Your Sky Lantern for an Awesome Experience
How to Celebrate Loy Krathong and Songkran

Loy Krathong is celebrated with the release of floating lanterns.
The most common way to celebrate Loy Krathong is to make or purchase your own krathong so that you can participate in the ceremony and send down a major waterway. The candle placed in the middle of each krathong can carry a prayer, memory, or wish with it on its journey. Some people even put nail clippings and hair in their krathongs, further symbolizing letting go of painful memories from the past.
For many locals, the celebration is about much more than just the krathongs. During the festival, you can also experience parades, beauty pageants centered around the Water Goddess and Buddha, fireworks, and traditional dancing customarily involving the local Lanna people of Chiang Mai.
One of our favorite ways to get involved in the celebrations is to make your own krathong. Travelers can sign up for krathong-making classes where they learn how to currently fold banana leaves into different basket shapes and what types of flowers and items they can use to decorate a krathong.
Once your water lantern is made, you can head to some of the major waterways or temples to participate in the ceremony with locals. Or you can experience your own private ceremony with your family and loved ones.

Songkran is also celebrated with temple visits, washing the hands of the elderly, and parades.
Songkran is often referred to as the Water Festival by travelers and the holiday's water fight is the primary activity to take part in. While the water fight is the most chaotic and fun part of the celebrations, water is also used in other ways during the festival.
Water symbolizes renewal in Buddhism and during the holiday, water is splashed on statues of Buddha for good luck. Younger generations will also often bathe the hands of the elderly and in return will receive blessings. It has only been in recent years that the water fights have become a part of Songkran traditions.
These water fights have grown so much that Thailand often shuts down streets to use them as arenas for people to join the fight. Water guns, buckets, and really any container that can hold water is used to soak people and spread the joy and blessings of Songkran.
Do be prepared if you want to watch some of the celebrations. Even if you don't join the fight, many people will find themselves dripping wet. So, make sure to leave valuables in your hotel room and put your phone in a waterproof case or a plastic bag to be safe.
Loy Krathong and Songkran Legends
Some believe the legend of Loy Krathong dates back to the ancient Sukhothai Kingdom to a lady of the king's court name Nopphamat (sometimes spelled Noppamas). She is thought to be the first to float a krathong down a river, and the king was so infatuated with her that he made this an annual event.
The Loy Krathong beauty pageants that take place today are held in the honor of Nopphamat who was said to be extremely beautiful. These pageants are called "Nopphamas Queen Pageants" and take place every year.
Other legends surrounding Loy Krathong refer to how the festival was adapted from Hinduism by Thai Buddhism to honor Buddha and the Goddess of Water, Phra Nae Kong Ka. In these accounts, the krathong honors the water goddess and gives her thanks for the rain of the past year.
The history of the Songkran festival is tied closely with Hindu beliefs and the zodiac calendar. Traditionally in both Hinduism and Buddhism, it is believed that the Earth's journey around the sun is completed when the sun enters Aries. That is why the new year is celebrated in April.
The legend of Songkran focuses on the god Kabila Phrom. He couldn't resist a bet and challenged a child prodigy to a set of riddles. The two agreed that the loser would lose his head. The child answered all of the god's questions correctly and Kahila Phrom had to cut off his own head.
The god's head was said to have strange powers including that if it touched the ground the Earth would catch fire, if it hung in the air there would be no rain, and if it went in the sea the water would dry up.
To save the Earth, Kabila Phrom's seven daughters took his head on a procession around Mount Sumeru before placing it with many offerings in a cave on Mount Krailat. After the first year, the daughters would take turns carrying his head in a procession on New Year's Day. His daughters came to be known as the Seven Ladies of Songkran Festival and each represents a day of the week.
6-Day Bangkok and Chiang Mai Highlights Tour:
Recommended Itinerary
Where to Celebrate Loy Krathong and Songkran
While both festivals are celebrated all over Thailand, they differ slightly in which cities are the best places to celebrate for travelers and why. 
Loy Krathong
Chiang Mai is one of the best places to celebrate Loy Krathong because it gives you the opportunity to see both the Loy Krathong and Yi Peng festival on the same day. Chiang Mai is also very easy to get to with domestic and international flights arriving daily.
The largest release of sky lanterns in Chiang Mai takes place at the Chiang Mai Air Sports Farm. It is truly a spectacular sight to see.
For a more traditional Loy Krathong experience, travelers can head to Sukhothai. This city is located in northern Thailand and was the ancient capital of the Kingdom of Siam and the place where Loy Krathong festival is thought to have originated. It can be a bit longer journey to Sukhothai, but that means that it will be less crowded and quieter.
The best place to go for Loy Krathong in this city is the Sukhothai Historical Park which is the ruins of the ancient capital and where many people gather for the ceremony.
Bangkok is another good option for Loy Krathong as it is home to a number of rivers and canals as well as riverside temples. It is also centrally located making it a simple travel destination and great for those who don't have too much time during the holiday.
Songkran
Celebrations happen all over Thailand, but some of the most popular and biggest celebrations take place in Chiang Mai and Bangkok.
Chiang Mai hosts one of the biggest Songkran celebrations that lasts about 7 days. Water fights take place all over the city, so be prepared to get soaked especially at the beginning of the holiday. The later days of the festival are for parading images of Buddha around the city and visiting Buddhist monasteries to pray and offer food to monks. Locals will also spend the last few days paying homage to their ancestors.
Bangkok has a unique 3-day Songkran celebration. During these three days, people gather for water fights on one special five-kilometer street through the center of the city. This means that trying to do anything else on these days can be difficult because you will likely need to cross the water fights to reach your destination.
Bangkok also has many temples where foreigners are encouraged to participate in traditional Songkran customs including pouring scented water on statues of Buddha to gain merit and giving offerings of food to monks.
5 Main Loy Krathong and Songkran Differences for Travelers
1. If the weather is a big factor for you, then Loy Krathong may be a better choice. Loy Krathong usually falls in November when Thailand experiences cooler temperatures and the end of the rainy season, so the weather is all-around more pleasant.
2. If cost concerns you then do be aware that most of the Loy Krathong events cost money (but some are free). If travelers are hoping to experience a mass release of krathongs and sky lanterns then you will want to buy tickets to one of the larger events for the best experience and most magical photos.
3. For those that love photography, Loy Krathong will be your paradise. The lighting and scenery created by all the krathongs and lanterns is truly dazzling and will keep anyone with a camera snapping pictures for days.
4. For those wanting to connect more with the locals, Songkran is a great way to do that. Often travelers who are walking around and get pulled into the festivities. This can be great fun for people of all ages and can form life-long friendships.
5. For the night owls, Loy Krathong is better because most of the festivities take place during the evening. Whereas Songkran is mainly a daytime event.
Experience Thailand with Asia Highlights
Asia Highlights welcomes the chance to help you design your perfect trip to Thailand. Whether that includes experiencing Loy Krathong, Songkran, another festival, or just some time relaxing on the beach. Check out some of our example itineraries below for inspiration!
Why Travel with Asia Highlights During the Pandemic
Tailor-made experience: All of your ideas/needs will be carefully considered to create your ideal trip.
Worry-free planning: Your 1:1 travel consultant in Asia will take all the uncertainty out of your planning, helping you navigate any travel restrictions. 
No-risk booking: 100% refund policy! (up to 14 days before departure)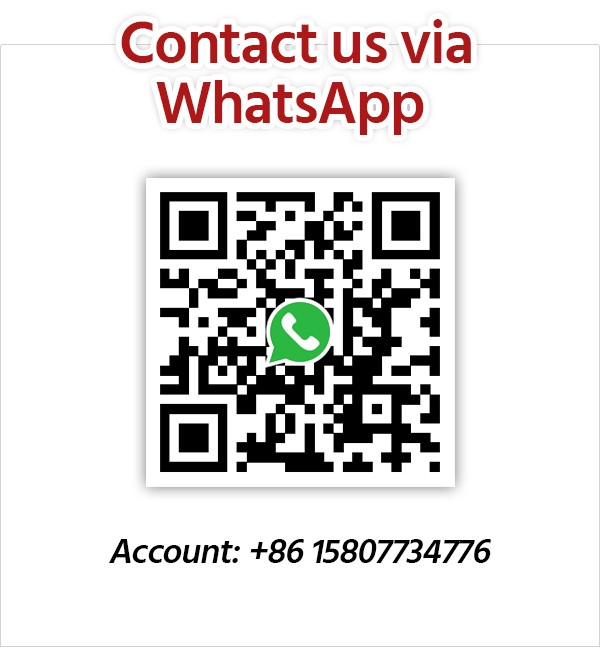 Get Inspired with Our Sample Itineraries
At Asia Highlights, we create your kind of journey — your dates, your destinations, at your pace. You can have any trip tailor made for your travel.
More Travel Ideas and Inspiration