Inle Lake is the second largest lake in Myanmar and is located in the Nyaungshwe Township, Taunggyi District, Shan State. It's a ideal leisure place after visiting Temples and monasteries in Bagan and Mandalay.
Why Inle Lake
Inle Lake is a magical place, which combines the integration advantages of both a mountainous region and the lakeside.
If you plan to stay in Myanmar for about 10 days, then Inle Lake is definitely the best choice as your last stop in Myanmar(your last stop can also be extended to Ngapali Beach if your trip is more than 10 days).
Everything in Inle Lake seems like it is floating on water, such as the hotels, local houses, gardens, and temples as well as the markets. It's a beautiful water world, and sometimes you can't even tell whether you're on water or the shore.
Due to the lack of land, the residents around the lake have invented a method to plant crops on the surface of the water. They mix the water weeds and the soil and then put the mixture into abase that has been built from bamboo.
Year after year, these bamboo bases become a spectacle that you won't see in other places, just like a floating garden. The green and red tomatoes produced there can meet two-thirds of the Myanmar population's needs.
How to plan your trip to Inle Lake
The perfect visit for a first-timer to Inle Lake lasts 2 days and 1 night, with a boat trip to see the 5-day market and must-visit pagodas. You can extend to 3 days and 2 nights by making a trek to Kalaw. A 4-star or higher-rated hotel is highly recommended at this leisure-oriented destination.
1 day and 1 night or 2 days and 1 night with Inle Lake boat trip
The boat, as the most important means of transportation in Inle Lake, is the most worthy experience to try if you travel there. For most activities and trips, no matter if they're near the lake or on the lake, you need to have a boat.
During your stay at Inle Lake, the following activities can be included in your itinerary.
1. 5-day market: The market is held every fifth day in different villages. If you are interested in being immersed in the real lives of the local people, your guide or the hotel reception will be happy to tell you where the market is opening on that day.
No matter where you are, markets are always the best places to experience the real atmosphere of the local people's lives and the best way to learn about their lifestyles.
When you listen to them bargaining, watch them laugh, and have face-to-face communication with them, it might be the easiest, most direct way to learn about Inle Lake, as well as the whole of Myanmar.
2. Nga Hpe Kyaung Monastery: It is also called the Jumping Cat Monastery. It is an exquisite, functioning 180-year-old teak wood monastery built on 650 pillars and decorated with glass mosaics.
Although it seems like the cats have got fat and lazy and cannot jump anymore, don't let that stop you from going there. It's a peaceful, restful place where you can sit and contemplate.
Recommended Itinerary
3. Phaung Daw Oo Pagoda: It is the most famous and most lively temple in the Inle Lake area. There are five small golden Buddha images in the center shrine of the main hall. The Buddha images are covered with so many gold leaves that it is impossible to see their original structure.
Every year, during September or October, there is an important festival called Phaung Daw Oo Festival. During the festival, four of those Buddha images will be ferried on a replica of a royal barge throughout Inle Lake. If time permits, this is really worth seeing.
4. Shwe Indein Pagoda Complex: It was built from 272 BC to 232 BC by Thiridama Thawka. It is now an extensive architectural complex with over 1,000 pagodas. Lots of vivid Buddha statues with different shapes and a variety of animal images were housed in stupas, which are now surrounded by banyans and grasses.
5. Inle Lake sunset and fishermen: If you have witnessed the stunning sunset in Bagan, then the Inle Lake sunset will give a totally different display, which is gentle and elegant like a young girl.
At the same time, you can also appreciate the local fishermen's unique foot rowing skills. With the back lighting of the sunset, you can take good photos of the fishermen's silhouettes.
Take a bike excursion to Red Mountain Winery and Vineyards, where you can admire a beautiful sunset over the Shan mountain ranges.
6. Full-day Pindaya trip: Pindaya is located in the west of the state in Pindaya Township, Taunggyi District.A day trip can be arranged after you have been collected from Heho Airport or before you leave to catch the plane.
7. Pindaya Cave: It is a limestone cave where over 8,000 Buddha images have been consecrated for worship over the centuries. You can climb upwards in the cave to see the larger presentations and get a perspective of the enormity of the cave.
Then, after wandering along the various pathways, you can head towards the lower regions where each room makes more of an impression than the last.
Recommended Itinerary
8. Shan Paper and Umbrella Workshop: The workshop is also situated in Pindaya. Shan paper is very famous in Myanmar and is made from the fiber of the mulberry tree. The manufacturing process is complicated and takes a long time, but the locals prefer to keep this traditional manufacturing technology.
You can also see the locals making paper umbrellas, which will be good souvenirs.
2 days and 1 night or 3 days and 2 nights Kalaw to Inle Lake trekking trip
Kalaw, the starting city, is 70 kilometers west of Inle Lake. It's situated up in the mountains, so the climate is colder than most places in Myanmar.
The paths are mostly flat and there will be a few uphill and rough sections, but if you are used to walking and are reasonably fit, the trekking will be no problem for you.
Some will approach with a smile and ask to have their photo taken with you, and some may even try out a few English words. Kids will stare and then wave, and will continue to wave as you leave, jumping up and down with excitement. This is not always seen in the big cities.
Because the infrastructure on the route is not perfect, the accommodations will not be very good. Most of them are home stays, and sometimes there will only be one wide bed for a number of people. But it will be an unforgettable experience for you to live and eat with the local people.
Remember to take lots of water (you can also buy more at the end of each day) as it gets very hot traveling under the sun each day.
Visit Myanmar with Asia Highlights
Asia Highlights provides customized tours throughout Myanmar tailor-made to fit your interests. Trips typically start or end in Yangon or Mandalay.
Get a head start on planning your dream vacation today.
You might like:
14-Day Myanmar and Thailand Essence Tour
You might like to read
Top 9 Things to Do at Inle Lake
Why Travel with Asia Highlights During the Pandemic
Tailor-made experience: All of your ideas/needs will be carefully considered to create your ideal trip.
Worry-free planning: Your 1:1 travel consultant in Asia will take all the uncertainty out of your planning, helping you navigate any travel restrictions. 
No-risk booking: 100% refund policy! (up to 14 days before departure)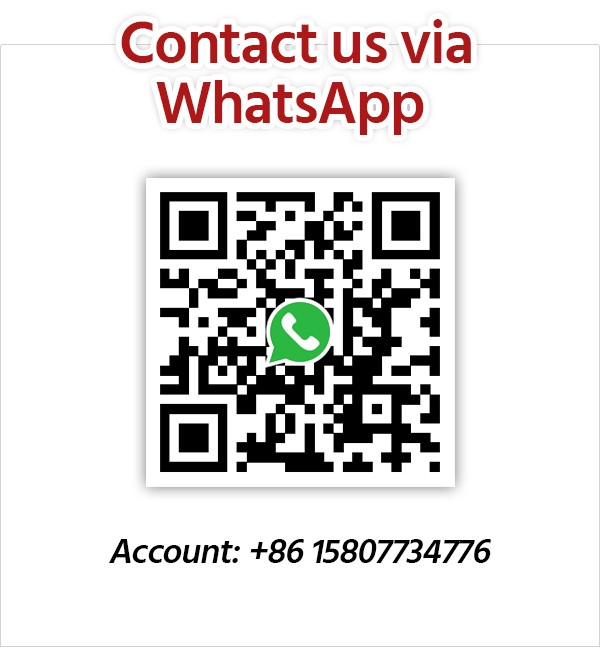 Get Inspired with Our Sample Itineraries
At Asia Highlights, we create your kind of journey — your dates, your destinations, at your pace. You can have any trip tailor made for your travel.
More Travel Ideas and Inspiration