For those interested in experiencing this unique culture through shopping, Myanmar is an absolute treat. A variety of ethnic groups throughout the nation have spent hundreds of years developing processes to create charming handicrafts using locally grown materials. Such handicrafts reflect regional culture and heritage.
Asia Highlights offers unique and customizable travel experiences for those interested in visiting the incredible Myanmar.
Shopping for Handicrafts
Special items available in Myanmar include wood carvings, lacquerware and tapestries. Whether you are looking to purchase souvenirs to bring back to loved ones, to decorate your home or office with exotic flair, or to test your bargaining skills at an authentic market, shopping in Myanmar can be an educational and satisfying experience.
Wood Carvings
Woodcarvings are a fixture of architecture in Myanmar, because they adorn most temples, monasteries and pagodas throughout the country. Smaller versions of these intricate carvings are a possible souvenir for shoppers looking to take a piece of the local culture back home.
About the Process
Wood carvings are traditionally made from the softwood teak, a high-quality wood found in abundance throughout Myanmar. Beginning in early childhood, young men from artisan families are trained in woodcarving, and they are subsequently immersed in the process of production throughout their lives.
Carving experts often become so skilled that many Myanmar people consider their skill to be intuitive to woodcarving families. Like other traditional Burmese art forms, wood carvings often depict spiritual scenes such as mythical creatures or deities. They may also be images of flowers or people.
Where to Buy
Unlike other handicraft products that are focused in specific regions, wood carvings are available to shoppers throughout the country. For your convenience, Asia Highlights suggests the following companies when shopping for wood carvings.
Travelers in Yangon should check out the Sun Myanmar Elephant House Company Ltd or Golden House Wood Working, Carving & Handicrafts, for all their woodcarving needs
If you are in Mandalay, stop by Amar Waddy or The Aung Nan Myanmar Handicrafts Workshop.
When in Bagan, you should make a point of visiting the New Bagan Market to browse woodcarvings and other locally produced handicrafts.
Recommended Itinerary
What Our Customers Said
Excellent planned and executed Myanmar excursion

Asia Highlights and their local Myanmar partner "mAsia" did an excellent job in planning and execution of a one week trip to Myanmar.The various tour guides and drivers had good knowledge and good command over English.

More

Gerd, Jan 2018

Excellent planned and executed Myanmar excursion

They never failed to be at the agreed locations and on time. Cars provided spacious and in very good condition. Hotels booked met our expectations - especially Yangon, Bagan, Lake Inle.

More

Gerd, Jan 2018

A truly magical experience

You measure the quality of a tour company with how they handle the bumps along the way. Encountering unexpected baggage fees from Cambodia Angkor Air in Siem Reap.Albee without hesitation agreed to cover this cost.

More

Bob Bosshard, Mar 2020

A truly magical experience

We have just returned from an amazing trip to Laos, Cambodia and Vietnam. Our travel adviser Albee Ning prepared a wonderful itinerary taking us to great locations with creative activities highlighting local culture.

More

Bob Bosshard, Mar 2020

Great trip with Asia Highlights

We had already booked two trips in China with China Highlights. Both trips were a great experience. So when planning our trip to Cambodia we immediately thought of Asia Highlights because they offer a trip to Vietnam

More

Frank & Nadia, Nov 2019

Asia Highlights is perfection

My husband and I just returned from an 8 week trip thoughout China- Laos, Cambodia, Vietnam and also Singapore and Phuket. I worked with Ruby of Asia Highlights for months designing my dream independant private trip.

More

Barb, May 2019

Asia Highlights is perfection

I have travelled for years personally and professionally and I have to say that Ruby and Asia Highlights are one of the best operators I have ever encountered.

More

Barb, May 2019

Wonderful vacation with Asia Highlights

We traveled with Asia Highlights 14 days through Cambodia and Myanmar. Leo from Asia Highlights made the itinerary and organized everything perfect ! We really enjoyed the tour, the hotel selection was great !

More

Stefan H, Feb 2019
Lacquerware
Lacquerware items are some of the most interesting and authentic commodities available to shoppers in Myanmar. The process of creating lacquerware was developed about four hundred years ago in many areas of Asia, though the traditional styles available in Myanmar are unique to this country.
About the Process
When producing lacquerware, artists first use bamboo and horsehair to construct practical items, such as vases, tableware, combs or boxes.
Next, these same items are painted with sap tapped from varnish trees that grow wild in local forests. This material produces a glossy finish resistant to the damaging effects of heat and moisture. Lacquerware goods are usually completed with elaborate engravings and traditional designs before being displayed for purchase.
Many families throughout Myanmar have mastered the technique of lacquerware production over generations. Workshops and galleries are often run out of people's homes.
Where to Buy
Bagan is the best place in Myanmar for buying lacquerware, though lacquerware souvenirs can generally be found throughout the country. Asia Highlights recommends checking out the following establishments when shopping for lacquerware in Bagan.
U Ba Nyein Lacquerware located on Main Road, Myo Thit, boasts a spacious showroom and some of the finest lacquerware goods in the area.
Golden Cuckoo Lacquerware is a small workshop located in the village of Minkaba south of Old Bagan. This place is a wonderful option for those interested in learning more about the lacquerware production process and browsing some traditional wares.
Everstand Lacquerware is another great option when shopping for lacquerware in Bagan, due to its array of high-quality goods and friendly, knowledgeable staff.
Tapestries & Embroidery
Shops, restaurants and the homes of local people are frequently adorned with exquisite tapestries and embroidered fabrics. Although once reserved, in the early history of the country, for royal and elite families, these works are now a popular souvenir for tourists when traveling in Myanmar.
About the Process
Women from artisan families are the traditional weavers of embroidery, usually operating out of their own home workshops. Soft cotton is used to form a base for the tapestry, parts of which are then lifted and painted to display shapes and patterns.
Often called gold-tapestry, the name actually refers to the shimmering, colorful appearance of the embroideries after they have been fully decorated with sequins and other small objects.
Where to Buy
Asia Highlights suggests the following destinations when looking for tapestries and embroidered souvenirs in Myanmar.
When in Mandalay, check out the Thu Zar Hlaing Myo Gold Embroidery Workshop, a cozy shop that employs about seven workers.
The Nyaung U and New Bagan Markets in Bagan offer a wide array of quality fabrics in many styles.
Inle Lake, a delightful destination beloved by locals and tourists alike, boasts a tradition of using lotus root and skill to produce hand-woven textiles. Be sure to stop by Inn Paw Khon Village to browse through shawls, sarongs, tapestries and other fabrics when visiting this area.
Recommended Itinerary
More Souvenirs and Shops
In addition to wood carvings, lacquerware and quality textiles, shoppers should look out for an array of specialty souvenirs in Myanmar.
Parasols are traditional umbrellas used by local people throughout the country, typically produced in family-run workshops around northern Pathein. Check out the Shwe Sar Umbrella Workshop when shopping in this region.
Marionette puppets, traditional objects in local culture, are also popular souvenirs specially produced in Myanmar. When traveling in Bagan, visit the Shwe War Thein Handicrafts Shop to browse through an impressive selection of new and antique puppets.
For those searching for fine arts and crafts in Yangon, be sure to stop by the FXB Showroom, a small shop run by an international NGO committed to promoting education in Myanmar.
The Asia Highlights Experience
Responsible Travel
Asia Highlights is committed to responsible travel in order to provide worthwhile and memorable experiences for our guests. We work with you to tailor your travel plans to best suit your interests, schedule and budget. We promise that our guests will never be taken on unexpected shopping detours.
Our company aims to promote positive development in the areas we visit. We work closely with partners in our destination cities to assure our tours are led by knowledgeable local guides and young staff members looking to develop their careers.
Asia Highlights tours also visit a number of public welfare projects and restaurants during our trips, to guarantee guests the opportunity to interact with community members. Shopping is an excellent way to support the local community while traveling around in Myanmar.
For Travelers
We remind guests to research the political situation of their destination countries in order to be sensitive travelers.
Our guides will also gently remind you of any customs that need to be observed when traveling through Myanmar. For more information about Asia Highlights' dedication to responsible travel, check out here .
Visit Myanmar with Asia Highlights
Asia Highlights provides customized tours throughout Myanmar that can be tailored to fit your interests, budget and schedule. Trips typically start or end in the large cities Yangon or Mandalay. Learn more about our:
14-Day Myanmar and Thailand Essence Tour
You might like to read
The Longyi Traditional Dress of Myanmar
Why Travel with Asia Highlights During the Pandemic
Tailor-made experience: All of your ideas/needs will be carefully considered to create your ideal trip.
Worry-free planning: Your 1:1 travel consultant in Asia will take all the uncertainty out of your planning, helping you navigate any travel restrictions. 
No-risk booking: 100% refund policy! (up to 14 days before departure)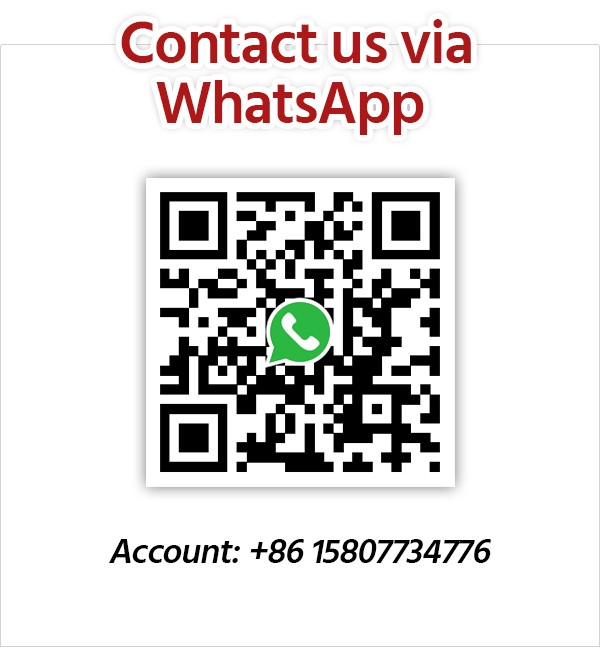 Get Inspired with Our Sample Itineraries
At Asia Highlights, we create your kind of journey — your dates, your destinations, at your pace. You can have any trip tailor made for your travel.
More Travel Ideas and Inspiration