Full name: Republic of the Union of Myanmar
Common name: Myanmar or Burma
Name in the language of Myanmar: Pyidaunzu Thanmăda Myăma Nainngandaw
Main cities: Nay Pyi Taw (capital); Yangon (former capital, largest city); Bagan (historical city); Mandalay (second largest city)
National day: January 4th
National flag: The flag of Myanmar, has three stripes from top to bottom – yellow, green and red – with a white star in the middle. The three colors symbolize unity, peace and tranquility, and courage and determination, respectively.
Location
Myanmar is located on the Southeast Asian Peninsula and it shares borders with five neighbors: India and Bangladesh at the northwest, China northeast, and Laos and Thailand southeast.
Myanmar's location and topography result in a typical tropical monsoon climate.
The most obvious feature of the climate is that there are three seasons in the year: the dry season from November to February, the hot season from March to April and the wet season from May to October. So if you are planning a trip to Myanmar, November to February is the best time to visit.
Quick Facts
Politics
Myanmar ended military rule in 2010 and carried out democratic reform. It is now a federal state with a presidential system, which implements the system of multiparty democracy. The political situation is now relatively stable.
Economy
Gross domestic product (GDP) growth in Myanmar is predicted by the International Monetary Fund (IMF) to average a rapid 8.6% annually. This growth will be first in the world among the 200 countries being tracked by the IMF. But Myanmar is still one of Asia's poorest countries; its economy is under-developed and plagued by corruption.
Society
There are 135 ethnic groups in Myanmar, though about 68% of the people are ethnically Burmese. The official language is Burmese but some people know English or Chinese; so don't worry about the language problem if you plan to visit. It is a Buddhist country and most of the locals are kind and friendly to visitors.
Tourism
As a Buddhist country, Myanmar has many religious tourist resources. Temples and pagodas, including one of Asia's three largest Buddhist relics in the ancient city of Bagan, are widespread.
Besides, the country's secluded beaches have become the main attraction to tourists. In recent years, Myanmar has paid more attention to the development of tourism. Hotels and infrastructure generally are constantly being built and improved.
Recommended Itinerary
History
Myanmar is an ancient civilization with a long history, which can be traced back 5,000 years.
Important Periods in the History of Myanmar
| | | |
| --- | --- | --- |
| The Bagan Dynasty | 1044–1297 | The first unified empire of Myanmar |
| Hanthawaddy Kingdom | 1287–1531 | The famous Shwedagon Pagoda was built during this period |
| Ava Kingdom | 1364–1555 | Ava spent its time at war and there was much turbulence |
| Toungoo Dynasty | 1531–1752 | The most powerful feudal dynasty in the history of Myanmar |
| Konbaung Dynasty | 1752–1886 | The last dynasty of Myanmar |
| Colonial Period | 1885–1948 | Myanmar was a British colony |
| Military Government Period | 1962–2010 | In 1962 General Ne Win staged a coup and established a military government |
Recent Developments
The leader of the National League for Democracy, Aung San Suu Kyi, was released in 2010 after being under house arrest for 15 years. On March 15th, 2016, her most important partner Htin Kyaw was elected President. He is the first non-military president of the past 50 years.
On April 1st, 2016, the resumption of the new government marked the end of more than a half-century rule of military government.
Recommended Itinerary
Exploring Myanmar
Popular attractions
In Myanmar, you can visit the golden Shwedagon Pagoda, which can be seen from all over the city of Yangon. If you want to observe the lives of Myanmar's traditional fishermen, you can visit Inle Lake. If you'd like to see one of the three largest Asian Buddhist relics, you can't miss Bagan.
You can also enjoy the stunning sunsets from the world's longest teak bridge, Ubien Bridge. If you want to escape all the hustle and bustle, Ngapali Beach will supply much-needed peace and quiet.
Myanmar is patiently awaiting your visit.
Popular souvenirs
Many souvenirs are worth buying and bringing home: sand paintings, jade, jewelry, wood carvings, woven products, traditional clothing, and lacquer products all make good gifts.
Popular foods
Latphet (salad with tea leaves, cabbage, tomatoes, nuts, pepper and garlic), yin thohk (ginger salad with sesame seeds), khauk swè thoke (wheat noodle salad with dried shrimps, shredded cabbage and carrots, dressed with fried peanut oil, fish sauce and lime), mohinga (rice vermicelli in fish broth with onions, garlic, ginger, lemon grass and sliced tender core of banana-stem), ohn-no khao swè (curried chicken and wheat noodles in a coconut milk broth similar to Malaysian laksa and Chiang Mai's khao soi) are all popular local foods.
Culture
Religion: About 89% of the Burmese believe in Theravada Buddhism. Under the long-term influence of Buddhist thought, giving alms has become a national habit. Tens of thousands of pagodas and temples have been built with donations from the people.
Art: Traditional arts and crafts include silk weaving, pottery, tapestry, gemstone engraving, and gold-leaf making. These traditional handicrafts may be the best souvenirs for you.
Performance arts include various dance shows: Kinnayi Kinnaya dance, Mount Popa's Guardian Spirits dance, Nat dance, Oil Lamp dance, Ramayana dance, U Min Gyaw dance, Zat Pwe Duet dance, and Zawgyi dance. Some of the restaurants in the big cities offer dinner accompanied by these kinds of dance shows, so you can enjoy food and entertainment together.
Recommended Itinerary
Way of Life
Traditional clothing: Myanmar has been expert in preserving traditional culture. In Yangon, more than 80% of people still wear national costume. A longyi is a piece of cloth 2 meters long and 80 centimeters wide worn around the waist, and reaching the feet. The longyi go by different names according to the wearers: the men's are called "paso", while the women's are called "htamain".
Food: Myanmar abounds with rice and rice is the staple food. Locals are used to drinking coffee or tea and eating snacks in tea houses in the mornings. With many rivers and beside the sea, Myanmar is also rich in fish and shrimp, so dishes with fish or shrimp are common. Burmese food is characteristically acidic, spicy, light, and non-greasy.
Traditional festivals: Myanmar celebrates many festivals each year, most of which take place on important dates in the Burmese lunar calendar. Because it is a Buddhist country, many traditional festivals are related to Buddhism. The Pagoda Festival is the most representative of these.
Besides, the Water Festival and the Myanmar lunar New Year are the most popular among locals as well as among visitors from other countries.
Visit Myanmar with Asia Highlights
We provide tailor-made tours to Myanmar. Tours typically start or end in Yangon or Mandalay and last approximately 9 days; visiting Yangon, Bagan, Mandalay and Inle Lake.
You might like to read
Essentials to Know before You Visit Myanmar
Why Travel with Asia Highlights During the Pandemic
Tailor-made experience: All of your ideas/needs will be carefully considered to create your ideal trip.
Worry-free planning: Your 1:1 travel consultant in Asia will take all the uncertainty out of your planning, helping you navigate any travel restrictions. 
No-risk booking: 100% refund policy! (up to 14 days before departure)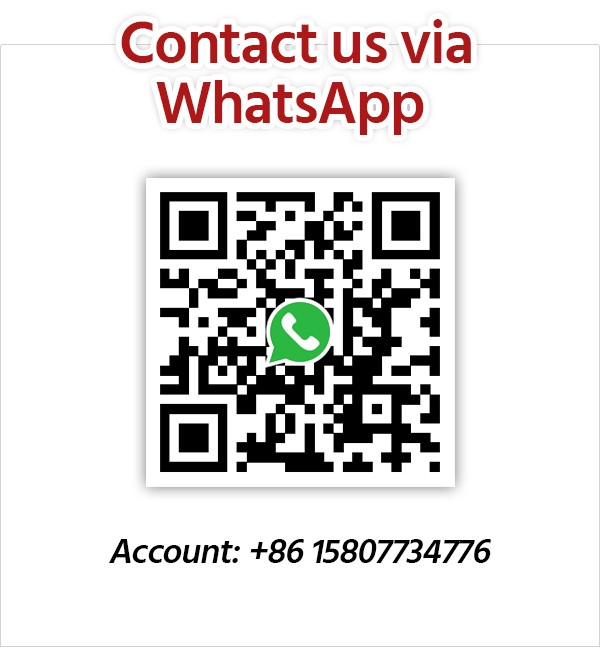 Get Inspired with Our Sample Itineraries
At Asia Highlights, we create your kind of journey — your dates, your destinations, at your pace. You can have any trip tailor made for your travel.
More Travel Ideas and Inspiration