Sumo, so unique that it immediately makes you think about Japan, originated over 2,000 years ago. It was born in Shinto shrines as a ritual dance, where a human had to wrestle with a kami (a spirit).
This slowly developed into a martial art and then into a professional sport. Nowadays, sumo is one of the most beloved sports in Japan, and its top-ranking wrestlers are extremely popular. If you wish to watch this fascinating sport, there are six tournaments every year, three of which are held in Tokyo.
Check out our short article below and learn more about sumo!
Highlights
Sumo is one of the most popular sports in Japan, with six big tournaments every year.
Three of which are held in Tokyo, the "capital" of sumo.
Rikishi, the sumo wrestlers, live a life entirely dedicated to their beloved sport.
Famous wrestlers are extremely popular in Japan, followed by experts and sponsors who take care of them.
Watching a sumo tournament is a fun experience and a great introduction to the fascinating sumo world.
Sumo Wrestling
Sumo is a full-contact wrestling sport fought on a dohyo, a circular ring, covered by a huge roof resembling that of a Shinto shrine. A new dohyo is built using traditional tools before every tournament, and before it is used a ceremony (dohyo matsuri) is held to purify it: the kami are invited to watch the ceremony, and a hole is cut in the middle and filled with food and sake.
Sumo wrestlers are called rikishi: they live a strictly regimented life, dictated by rigorous training and diet. Many of them live in sumo stables, where they train, eat, and socialize.
To win a sumo bout, the wrestler has to: 1) force his opponent out of the ring; or 2) force his opponent to touch the ground with his body. Using an illegal technique results in automatic disqualification, the same is true if a wrestler's belt is completely undone. Bouts consist of a single round that lasts just a few seconds.
The gyoji (the referee) is the one who determines the kimarite (winner). The role of the gyoji was introduced only during the 16th century. Gyoji start as teenagers and retire when they are 65. Currently, there are about 40 gyoji.
Sumo Wrestlers
As mentioned, a sumo wrestler is called rikishi. His life revolves around sumo, for he lives mostly in the sumo stables. Rikishi will wake up early in the morning to train for 3 or 4 hours; then they have a bath and eat their lunch, followed by a short nap. After the nap, they are basically free to do whatever they want.
When topknots were banned in 1871, sumo wrestlers were exempted, and nowadays that hairstyle is one of their distinctive features, the other being the mawashi, a belt made of silk worn during tournaments.
Rikishi (who must be at least 1.73 meters tall) are also famous for their bodies: they are fat but muscular and still agile. This is achieved by eating 5,000 calories a day of "sumo stew", a broth with rice, full of protein. Every aspect of their daily schedules is organized to facilitate weight gain.
Rikishi are divided into different categories according to their abilities. This division dictates their lifestyle (within a stable, top rikishi are more important than lower ones) and, of course, their salary. A top rikishi can earn up to USD $30,000 a month, while wrestlers of the second division will earn about USD $10,000 a month.
Basho: Professional Sumo Tournaments
Every year there are six tournaments in four locations: Tokyo, Osaka, Nagoya, and Fukuoka. Tournaments last about two weeks, with matches every day. Whoever wins the most matches over those 2 weeks is the champion of his division.
The days start early in the morning with lower-ranked wrestlers; second division matches (juryo) are early in the afternoon, followed by top division matches (makuuchi). Spectators keep coming throughout the day, with the biggest crowd gathering for the last match.
Judges comprise sumo elders, who also get to decide the matchups for every day of the tournament. Rikishi from the same stables cannot compete with each other, and the same is true of brothers.
On the last day of the tournament, called senshuraku ("the pleasure of a thousand autumns"), the Emperor's Cup is given to the winner of the top division. Lower divisions' rikishi can be promoted to higher divisions, according to the scores obtained during these tournaments.
Sumo bouts usually last less than a minute. The gyoji is the one who declares the winner, but the five judges can dispute his decision. When this happens, they gather in the center of the ring and have a brief talk: they can confirm the decision of the referee, reverse it, or order a rematch.
Recommended Itinerary
Watch a Sumo Tournament
Watching a tournament is the only way to gain a first-hand experience of sumo. Tournaments are held in big stadiums that easily get sold out.
Types of Seat
Ringside seats ("tamari") are the closest to the ring (and also the most expensive). It can happen that a rikishi flies onto the spectators sitting there.
The rest of the first floor is full of box seats (4 seats): tickets are sold for a full box.
On the second floor, there are balcony seats. Prices vary according to the distance from the ring, and there is a section reserved for holders of same-day tickets.
Booking Tickets
You can purchase tickets in advance through the official vendor (Ticket Oosumo), or using buysumotickets.com. If you speak Japanese you can buy them at convenience stores or directly at the stadium.
Usually tickets go on sale a month before a tournament begins, and get sold out pretty quickly, especially during national holidays.
Etiquette
There are no strict rules to follow if you are sitting on box or arena seats. Just try to stay seated during bouts, and avoid blocking other people's views.
If you are sitting on a tamari seat, you cannot eat, drink, or take pictures. When rikishi are heading to their waiting room, avoid touching or talking to them, as they need to concentrate hard and should not be distracted.
Sumo in Tokyo
If you want to discover the heart of sumo, Tokyo is the right place for you. In Ryogoku district, you will find many sumo stables and one of the most important stadiums of the entire country, Kokugikan (opened in 1985, with more than 10,000 seats), where half the annual tournaments are held. Sumo tournaments in Tokyo are held in January, May, and September.
If you are in Ryokogu, you can visit a sumo stable and assist in the morning practice. If you wish to go, you should book a spot early, and you might be required to go with a Japanese speaker.
The district has plenty of restaurants managed by retired rikishi serving chanko nabe, the staple food of every sumo wrestler, made with seafood, meat, and vegetable.
The Sumo Museum
Inside the Kokugikan stadium, you can also visit a small Sumo Museum (open from 10 am to 4:30 pm). Rotating exhibitions about sumo are held throughout the year: portraits, pictures of memorable events, ceremonial aprons, and much more. During tournaments, you can only have access if you have a ticket.
Recommended Itinerary
Watch a Sumo Tournament with Asia Highlights
Watch a sumo tournament and immerse yourself in its unique atmosphere, a mix of glory, competition, and sanctity! Don't delay planning your next Japanese adventure with Asia Highlights: with the help of our knowledgeable staff, you will finally have the hassle-free vacation you have always dreamt of!
Why Travel with Asia Highlights During the Pandemic
Tailor-made experience: All of your ideas/needs will be carefully considered to create your ideal trip.
Worry-free planning: Your 1:1 travel consultant in Asia will take all the uncertainty out of your planning, helping you navigate any travel restrictions. 
No-risk booking: 100% refund policy! (up to 14 days before departure)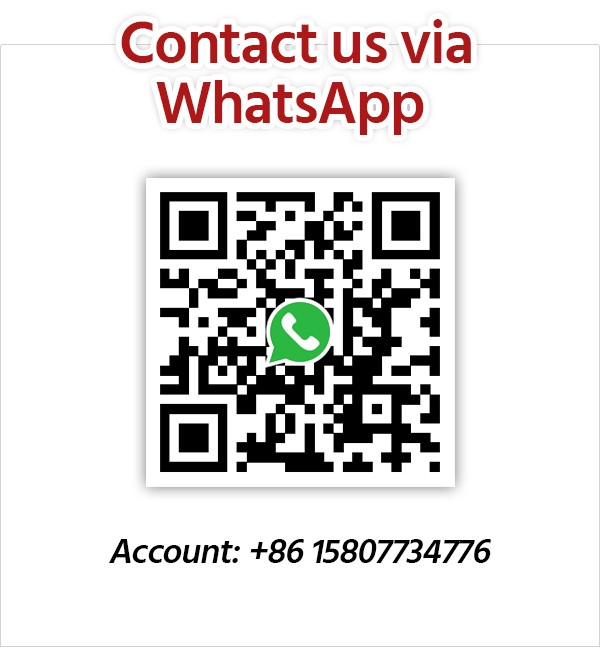 Get Inspired with Our Sample Itineraries
At Asia Highlights, we create your kind of journey — your dates, your destinations, at your pace. You can have any trip tailor made for your travel.
More Travel Ideas and Inspiration