If you are visiting places on the island of Hokkaidō, such as Sapporo, then you may as well also swing by some of the smaller towns in the area. One of them should be Otaru, a city famous on the domestic front for being the home of a fantastic arts scene which also features a glass blowing industry.
Otaru is a small harbor city, about half an hour northwest of Sapporo by train. Its beautifully preserved canal area and fascinating herring mansions make Otaru a place for a pleasant day trip from Sapporo or a nice side trip from Niseko or the Shakotan Peninsula.
Highlights
Otaru was the financial center of Hokkaidō.
The Otaru Canal is a place for citizens and tourists alike to relax and enjoy.
The Otaru Snow Light Path Festival is a winter festival held in Otaru.
Nikka Whisky is one of Japan"s top whisky makers.
Sakaimachi Street is a great place to enjoy gourmet and shopping.
Travel to Otaru
Otaru is a romantic city filled with exotic history. The city has flourished with herring fishing and was once the center of the economy of Hokkaido. Seafood is a staple there and this means that you can feast on some of the most delicious sushi in the region.
Many companies were gathered in Otaru and the city was once called "Northern Wall Street" because of its financial glory. Nowadays you can find many historical buildings, from western-style stone buildings to old Japanese style architecture.
What Our Customers Said
Plenty of options and personalized tours as needed

Monica Mo was very helpful from the beginning after I enquired about my travel plans to Japan. She listened with understanding and took careful notes and clarified things to make sure she got everything.

More

Ginybel Belgira, Sep 2022

Asia Highlights especially Ms. Kanae Chida superb

Asia Highlights and particularly our Tokyo guide, Ms. Kanae Chida, were the best. When Kanae met us, she asked for details of what we wished to see and she constructed an outstanding combination of visits for the day.

More

Geoff Rayner-Canham, May 2019

Asia Highlights especially Ms. Kanae Chida superb

When Kanae met us, she asked for details of what we wished to see and she constructed an outstanding combination of visits for the day. In addition to the temples and the old historic streets, she discovered that I loved azelia flowers.

More

Geoff Rayner-Canham, May 2019

I have arranged a 27 day tour of China, Japan and Hong Kong China

Peggie's English is impeccable and she uses lots of nuances which usually only a native English speaker would know. I have found her very prompt in responding to emails and her knowledge is terrific.

More

Ailsa West, Jul 2018

I have arranged a 27 day tour of China, Japan and Hong Kong China

I have arranged a 27 day tour of China, Japan and HK through Peggie Lyoo at Asia Highlights and I would highly recommend Peggie to anyone seeking good advice and a customised tour.

More

Ailsa West, Jul 2018

Very professional, great customer service

We travelled to Japan this May (2018). We had contacted Asia Highlights to organise our trip for us. Miss Peggie Lyoo was very helpful, super-friendly, very professional and very prompt with all her replies!

More

Tibor Marton, May 2018

Great job!

Great job!! We had an amazing vacation to Japan. We will use Asian highlights for all of our trips to Asia

More

Joe, May 2018

A truly magical experience

You measure the quality of a tour company with how they handle the bumps along the way. Encountering unexpected baggage fees from Cambodia Angkor Air in Siem Reap.Albee without hesitation agreed to cover this cost.

More

Bob Bosshard, Mar 2020
Otaru History
Otaru"s original name in the local Ainu language was "Otarunai" or "Ota-or-nai", which means "river flowing through sand". The area"s recorded history goes back to the 16th century, when an explorer from the Honshu Island reported settlements. Otaru"s early modern history as a port city started in 1871, when Japan"s Meiji government opened a colonization office in Sapporo.
Rapid development followed with expanding trades, especially after a railway was built in 1880 between Otaru and Sapporo, the first railway in Hokkaido. Once busy with exporting coal and trading with Russia, today Otaru has a thriving tourism industry.
Otaru Weather
Otaru weather is notoriously extreme, but that doesn"t seem to scare off the city"s many visitors. Hokkaido's northerly location gives Otaru an often frigid climate that has been compared to northern Europe.
Summers in Otaru are comfortable, wet, and partly cloudy and the winters are freezing, snowy, windy, and overcast. Over the course of the year, the temperature typically varies from 17°F (-8.3°C) to 75°F (23.8°C) and is rarely below 9°F (-12.8°C) or above 82°F (27.8°C).
Otaru Snow Light Path Festival
The Otaru Snow Light Path Festival is a winter festival held every February in Otaru, during which the city becomes decorated with lights and small snow statues for ten days. The festival usually coincides with the Sapporo Snow Festival, making it possible for travelers in Hokkaido to visit both festivals on the same trip.
There are two main sites, Unga Kaijo and Temiyasen Kaijo. The former is the stretch along the canal, made all the more scenic by the town's beautiful architecture; the latter is an old railroad, built in the 1880s, that is illuminated with snow lanterns and decorated with sculptures.
Recommended Itinerary
Top Attractions in Otaru
Otaru was the financial center of Hokkaido and a bustling center of trade with Russia and China in the early 20th century. The city"s elite invested some of its riches in the construction of grand, western-style buildings of stone and brick, many of which line the town"s central canal. This exotic atmosphere makes Otaru very popular with domestic visitors.
The rich history of the town and its overall uniqueness evoke a Hokkaido of yesteryear that"s well worth seeing. Here are some recommended places to visit in Otaru.
Canal Area
The Otaru Canal is the main attraction in Otaru and was built in 1923. It was a central part of the city"s busy port in the first half of the 20th century. Large vessels were unloaded by smaller ships, which then transported the goods to warehouses along the canal.
Sakaimachi Street
If you"re travelling for pleasure, then you"ll want to enjoy gourmet and shopping. Both can be done at Sakaimachi Shopping Street, located on the inland side of Rinkosen Street, parallel to the Otaru Canal. It is an attractive, preserved merchant street in central Otaru, a short walk from the canal area.
Nikka Whisky Distillery
Nikka Whisky, one of Japan"s top whisky makers, has its main distillery in Yoichi, the neighboring town of Otaru. Masataka Taketsuru was the first Japanese person to learn the authentic techniques of whiskey distillation in Scotland. He opened his first distillery in Yoichi in 1934.
Otaru Sankaku Ichiba
Otaru Sankaku Ichiba, located near Otaru Station, is a historical market established in 1957. It is also the only market open every day, bustling with customers from the early morning. Not only seafood such as crab, scallop, salmon and mackerel are sold, but also vegetables, fruit, and other goods.
Otaru Tenguyama Ropeway
The Otaru Tenguyama Ropeway is a ropeway that travels from the base to the peak of Mount Tengu, which is located to the southwest of downtown Otaru. The views offered of downtown Otaru and the Sea of Japan are spectacular and said to be one of the best night views in Hokkaido.
Herring Mansions
The herring fishing industry played a major role in the history of Otaru since the early days of the town"s development. During the heyday of herring fishing, large herring mansions were built by wealthy fishermen to process the fish and as a residence for themselves and their employees.
City Museum
The Otaru City Museum is made up of two separate museums. One is a conventional history museum beside Otaru Canal and the other a less centrally located railway museum on the grounds of a railway yard.
These city operated museums are a good place to learn about Otaru"s history and the early days of the development of Hokkaido.
Recommended Itinerary
Food and Drinks in Otaru
Otaru is decidedly one of the most popular tourist sites in Hokkaido. It has glassworks as well as canals, but most of all, it has wonderful seafood.
Some popular choices are seafood bowls and seafood chanpon which is a mixture of two or more ingredients, all made with the freshest catches from the sea. Another thing that you will have to try when visiting Otaru is its sushi and sashimi.
The city's main attraction, the Otaru Canal, features many famous sweets and souvenir shops that can only be found in this area. Some of them offer take-outs so you can enjoy your treat while you walk around the city in search of all the unique souvenirs of Otaru.
Otaru has abundant clear water and a cool climate, appropriate for making good sake. There are a few sake breweries in the city in which you can taste the local sake.
How to Get to and around Otaru
To go to Otaru from Sapporo, you can take one of the trains that go by the hour along the JR Hakodate Main Line. A one way trip costs 640 yen and takes 30 minutes by rapid train or 45 minutes by local train.
Most of Otaru"s attractions are located less than a 30-minute walk from Otaru Station, making the city convenient to explore by foot. You can also take the bus. There are four Otaru Stroller"s Buses, which connect Otaru Station with all of the city"s tourist attractions.
Recommended Itinerary
Full-Day Otaru Excursion from Sapporo
On this guided tour you will spend the day visiting Otaru from Sapporo.
After reaching Otaru from Sapporo, you will take a scenic stroll around the town with your guide.
You will first visit the Canal area, one of northern Japan's most famous, romantic places. It makes for a very enjoyable, interesting stroll on the canal that leads you to the port.
Then, head to Sakaimachi, the old town where the rich merchants during the late nineteenth, early twentieth century used to build their houses.
Otaru is known throughout the country for its reputation of having delicious freshly caught seafood. For lunch, you will try some of Otaru"s famous sushi for yourself!
After that, you will head to Yoichi to visit Nikka Whisky Distillery, one of the country"s top whisky producers. Your guide will explain the history of whisky making in Otaru and how the climate and geographic conditions make for the perfect environment.
The guide will then take you back to Sapporo.
Explore Otaru with Asia Highlights
Otaru is definitely well worth seeing, with its rich history, the picturesque canal, the old merchant town center, Mount Tengu and the market, not to mention the wonderful seafood. Go with Asia Highlights and have a great experience in Otaru.
Why Travel with Asia Highlights During the Pandemic
Tailor-made experience: All of your ideas/needs will be carefully considered to create your ideal trip.
Worry-free planning: Your 1:1 travel consultant in Asia will take all the uncertainty out of your planning, helping you navigate any travel restrictions. 
No-risk booking: 100% refund policy! (up to 14 days before departure)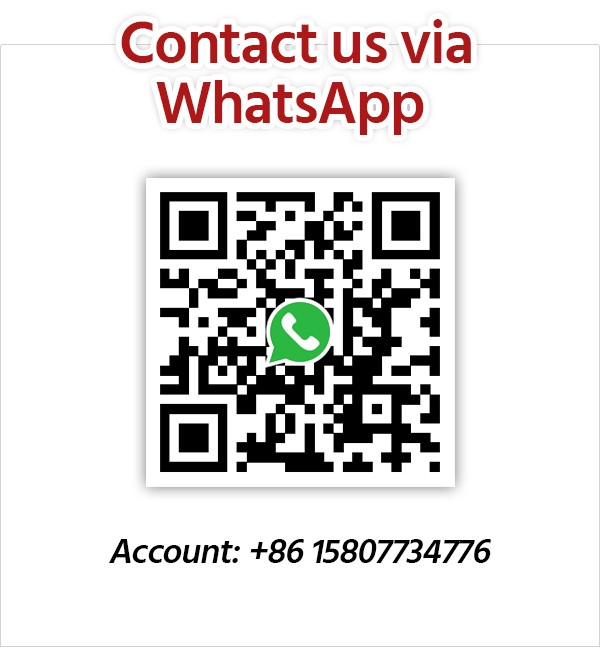 Get Inspired with Our Sample Itineraries
At Asia Highlights, we create your kind of journey — your dates, your destinations, at your pace. You can have any trip tailor made for your travel.
More Travel Ideas and Inspiration