In autumn, Japan turns red: The thousands and thousands of maple trees around the country beautifully change their color, creating some truly stunning sights. As it happens, during autumn Japanese people love to spend time outside and look for the best red leaves, doing what is called momigari (literally: "red leaf hunting").
In Kyoto, the best period to see the autumn foliage is during the month of November, stretching often until the first half of December. You will find dozens of parks, like Kodaiji and Arashiyama, full of maple trees, and you will have problems choosing just one spot!
Here we have gathered some information about autumn foliage in Kyoto, along with a selection of the best viewing spots.
Highlights
The red color of the trees will create a unique setting.
During autumn, Japan is blessed by nice weather and small crowds.
Do not miss the amazing seafood – it reaches its peak during autumn.
Carefully choose the best place to do momigari and get the best out of your autumn experience.
Some of the best spots are Kodaiji and Arashiyama, with hundreds of maple trees that are illuminated at night.
Why visit Japan in autumn
If pink is the color of springtime, red and orange are the colors of the autumn season. In Kyoto, you can spot autumn leaves from early November until the end of that month. You will be able to see the Momiji maple trees changing their color, which is a sight as spectacular as the blossom of the cherry trees.
A big perk of autumn is that it will be really easy to spot the autumn leaves. You can either walk, cycle, or take a cable car to visit the national parks and the Alps, both blazing with warm colors. If you can, we strongly recommend you take a train and look out of the window. If you cover great distances, you will see the foliage slowly turning to orange and red.
This is also the period of the moon-viewing festival, Tsukimi in Japanese. Japanese people and tourists will head to temples and parks to admire the harvest moon, which is rightfully considered to be the most beautiful of the year.
Recommended Itinerary
Do not miss the food
Autumn is a fantastic season also because it offers the best food of the whole year. There is a reason why a Japanese saying calls this "the season of hearty appetites". Seafood is at its best, and the autumn fish ("sanma" in Japanese) is a tasty delicacy that you cannot miss. Its meat is succulent and sweet, and if you like you can have it grilled on a barbecue.
Autumn is also the season of vegetables, most notably daikon, a long white raddish that is used in salads. Kuri, fresh chestnuts, is the symbol food for autumn. You can eat them roasted, or cooked and mashed to be used to fill sweets. Some savory dishes may also include candied chestnut compote.
Best viewing points in Kyoto
When it comes to autumn foliage viewing sites, in Kyoto you will have a lot of options to choose from: From Kodaiji, with its stunning variety of trees, to Tofukuji, with the biggest temple in Tokyo and more than 2,000 trees; from Arashiyama, graced by the mountains nearby, to Kiyomizudera, which gets truly stunning at night, when its many trees are lit up.
Here is a short selection of the best viewing points in Kyoto, with a short description to help you make your choice.
Kodaiji
Kodaiji Temple is considered to be the most popular place of the city for autumn leaves. It was built more than 400 years ago, and its beauty is unforgettable. The temple is surrounded by a huge variety of trees, like maple, gingko and cherry – with the maple trees sporting the best colors of them all.
Visit the temple and you will get to see a zen garden, a rock garden and a tsukiyama style garden. In the evening, the maple trees are lit up, reflecting on the surface of the pond; and don't miss the bamboo grove.
Tofukuji
This is the place with Kyoto's biggest temple, and the 2,000 maple trees surrounding it become beautifully red. One of the best views is from the Tsutenkyo Bridge. The temple is a popular tourist attraction, and every Sunday after 6:30 am a zazen meditation meeting is held there.
It is best to visit Tofukuji in the second half of November.
Recommended Itinerary
Arashiyama
Arashiyama, at the outskirts of the city, is an extremely popular district during spring, and it is also highly recommended to visit during autumn. The area is filled with trees, and the Togetsukyo Bridge with the mountains and the red forests in the background, is truly amazing. Be sure not to miss Tenryu-ji Temple which is a World Heritage Site.
The best colors are to be seen during the second half of November.
Eikando
Eikando is maybe the most beautiful temple in Kyoto and one of the most popular places to admire the autumn foliage. The temple has a rich history and consists of various buildings, a pond garden and a beautiful pagoda. You can walk up to the Tahoto Pagoda and see the temple grounds, blessed by many maple trees.
You will be delighted by the abundance of warm autumn colors. In the evening, the trees are lit up, creating a truly unique sight.
Kiyomizudera
The best time to visit Kiyomizudera is at night, when the 1,000 maple trees are illuminated, forming a sea of red along the hillside of the temple. The temple is considered to be highly iconic, and it is rightfully popular among tourists and locals.
You can enter the temple after 5:30 p.m. If you get there too early, you will find huge crowds fighting to get in. Instead, we strongly suggest getting there around 9 p.m., the time of the last entry.
Shugakuin imperial villa
The largest imperial villa in Kyoto is a perfect site for viewing autumn foliage. It was built in 17th century, and originally intended to be a tranquil home to retire. It was built in the current location because the Emperor loved the way the spring light bathed the surroundings.
Around the gardens there are several tea houses, and the gardens themselves have three ponds with small bridges and pine trees lining the paths. The maple trees along the mountain ridge turn orange and yellow – autumn is for sure the best season to visit Shugakuin.
Recommended Itinerary
Shinnyodo
Being a lesser known spot among tourists, Shinnyodo is loved by locals. It is also a good choice, as it is not too far away from Ginkakuji and the Philosopher Trail, two other popular sites, both in spring and autumn. The temple grounds feature a tall pagoda and dozens of maple trees that are stunningly red in November.
Tips for visiting Japan in autumn
We said that it is easy to spot autumn leaves, but, if you really want to be 100% sure, it is a good idea to check the latest Japan fall foliage forecast.
Autumn is not as crowded as spring, but there are still a lot of tourists and locals going around. It is strongly recommended to book your accommodation way in advance (especially if you would like to stay in a ryokan). You will be able to save money and choose between the best locations.
In autumn, Japan sees a lot of rain, so pack accordingly; bring an umbrella and a rain coat. Temperatures hover around 25 °C (72 °F).
Visit Japan with Asia Highlights
Japan is waiting for you – even in autumn. Its colors, its weather, its food… everything seems to be perfect during this period. Don't wait any longer and start planning your next trip! Our knowledgeable staff will help you withevery aspect of it. We want to make sure you get your hassle-free vacation that you are dreaming of.
Why Travel with Asia Highlights During the Pandemic
Tailor-made experience: All of your ideas/needs will be carefully considered to create your ideal trip.
Worry-free planning: Your 1:1 travel consultant in Asia will take all the uncertainty out of your planning, helping you navigate any travel restrictions. 
No-risk booking: 100% refund policy! (up to 14 days before departure)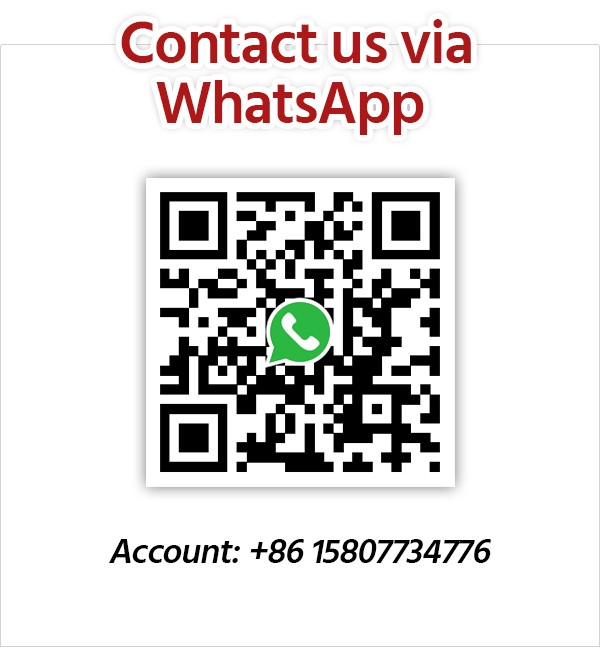 Get Inspired with Our Sample Itineraries
At Asia Highlights, we create your kind of journey — your dates, your destinations, at your pace. You can have any trip tailor made for your travel.
More Travel Ideas and Inspiration