Vishnu, Rama, and Krishna are all well-known deities in Hinduism, but did you know that while they are separate characters they are actually versions of the same individual god? This is because Rama and Krishna are Vishnu's incarnated forms, called avatars.
In fact, Vishnu has a total of ten distinct avatars, referred to as dasavatara.
While it is common for Hindu gods to have avatar forms, none are as numerous and well-known as Vishnu's avatars. In this article, we will learn about who Vishnu is and who his 10 avatars are.
Who is Vishnu?
Vishnu is one of the three most important gods in Hinduism, together called the Trimurti. His role as the Preserver is to sustain the universe created by Brahma and maintain order in it.
Vishnu does this by incarnating himself into the world in various avatars when there are disruptions in moral order. Through these avatars, evil is defeated and dharma is restored.
Amongst his wives, Lakshmi, the goddess of wealth and domesticity is most well esteemed. Hindus commonly worship her and have her images in their homes. Sita, wife of Rama, and Rukmini, wife of Krishna, are both avatars of Lakshmi.
Recommended Itinerary
What Does Vishnu Look Like?
Vishnu is blue-skinned with four arms. His hands always carry four objects: the conch, the chakra or discus, the lotus flower, and the mace.
Vishnu iconography show him either in standing pose, seated in a yoga pose, or reclining, usually represented in these ways:
Standing upright on a lotus flower with his four hands holding four objects
Reclining on the coils of the serpent Shesha with Lakshmi massaging his feet
Riding on the King of Birds, Garuda, who is an eagle
Recommended India Tours:
What Our Customers Said
I contacted to Bella from Asia Highlights

I contacted to Bella from Asia Highlights that to buy tickets to Yi Peng Festival in Chiang Mai when i was in my country.She helped me very much.You can trust this agency, and i advice Bella as the best!!

More

Elena, Nov 2022

I had booked Chiang Mai Yi Peng Sky Lantern Festival

I had booked Chiang Mai Yi Peng Sky Lantern Festival with Asia Highlight Travel, my travel advisor was Bella Kiu, the experience was great, got my tickets , communication was seamless.

More

Siskazi Lindeni, Nov 2022

Thank you Iris Wang & Bella Liu

I thought "no hope" in getting the tickets to Yee Peng Festival organize by CAD. Fortunately, together with Bella Liu, I managed to secure all our tickets. No one left behind. This trip to Chiang Mai will be a memorable one.

More

Little Puppy, Nov 2022

Very accommodating and helpful

Bella was super helpful in getting my ticket to the Yi Peng festival exchanged and was very accommodating. Quick and easy transaction and received ticket within 24 hours. Good communication throughout the process.

More

Helen Powell, Nov 2022

Very accommodating and helpful

Asia Highlights as a whole is also very informative and contains helpful advice that has helped me plan my travels in Thailand.

More

Helen Powell, Nov 2022

You are in safe hands

Albee was an absolute pleasure to work with. She responded to my suggestions readily to find suitable alternatives for my 2 week trip to Thailand with my wife. She answered all my questions promptly and thoroughly.

More

RJ, Oct 2022

Belle is very professional

Belle is very professional in helping me to decide on what I can do as a solo traveller. She is very helpful and making my trip planning easy .

More

Angelane Eng, Oct 2022

Professional team and excellent service!

Albee was very prompt, professional, and responsive as a planner for our trip. She listened to our preferences and designed an experience that catered to our specific needs.

More

Mohanbir Sawhney, Oct 2022
What Are Avatars?
To make matters more complicated, each Hindu god may take different forms or avatars, each avatar called by a different name. The literal meaning of avatar is 'descent'. When a god gets reincarnated, its incarnations are referred to as their avatars.
An avatars' role is to intervene in the lives of people on Earth and restore dharma (moral order). Vishnu has many avatars, adopted for different purposes. His ten avatars are popular among Hindus. Each of Vishnu's avatars serves a different purpose, and often eventually restores dharma, or moral order.
Quick Facts about Vishnu's Avatars
Two of Vishnu's most famous avatars are Krishna and Rama.
The wives of Rama and Krishna were the avatar forms of Lakshmi, wife of Vishnu.
The legend of Vishnu's first avatar, Matsya, parallels the story of the flood in the bible.
Vishnu's 9th avatar is believed to be Gautama Buddha, the founder of Buddhism.
Vishnu's last avatar, Kalki, is yet to come.
Recommended Itinerary
1st Avatar: Matsya (The Fish)
Matsya is the first avatar of Vishnu and is commonly depicted with a human torso and a fishtail. He was said to have saved the first man and many creatures from a great flood. Matsya gave warning about the coming of the flood and ordered all the grains and living creatures to be preserved in a boat.
Interestingly, this is similar to the story of Noah in the bible, and also the mythologies of other cultures with flood stories.
2nd Avatar: Kurma (The Tortoise)
Vishnu's second avatar took the shape of a human-tortoise called Kurma. The gods and demons at this time were trying to extract the elixir of eternal life by churning the ocean of milk.
During the process, a mountain began to sink and Kurma then supported the mountain on his back, saving it.
Recommended India Tours:
3rd Avatar: Varaha (The Boar)
Vishnu's third avatar took the shape of a human-boar called Varaha. In this form, Vishnu had a human body with the head of a boar. At this time, there was a very powerful demon called Hiranyaksha who dragged the Earth to the bottom of the cosmic sea. Varaha went into battle with the demon for a thousand years.
After the enemy was defeated, Varaha lifted the earth out of the water with his tusks and restore its order and balance.
Recommended Itinerary
4th Avatar: Narasimha (The Lion)
Narasimha, the lion, is Vishnu's fourth avatar. He was half man and half lion. Narasimha defeated another powerful demon called Hiranyakashipiu.
Hiranyakashipiu was particularly powerful because he received a boon, or magic power, from Brahma that made him invincible. Hiranyakashipiu was unable to be killed or harmed by any means.
In his arrogance, the demon caused disruptions in the heavens and on Earth. One day, Hiranyakashipiu found his son praying to Vishnu and was so upset that he tried to hurt his son. It was at this time that Narasimha appeared, killed the demon through a loophole in the boon, and protected the boy.
5th Avatar: Vamana (The Dwarf)
The first four avatars of Vishnu were all in human-animal form and took place during the Satya Yuga period, or the first age of the Earth. Visnu's fifth avatar, Vamana is the first of the avatars that was took human form and lived during the Treta Yuga, the second age of the Earth.
During this time, the whole universe was ruled by a powerful demon king called Bali.
During a festival, Vamana asked King Bali to give him the amount of land he could cover in three paces. When the request was granted, the dwarf transformed into a giant and stepped over heaven with his first step, then hell with his second step, and then Bali's head with his third step.
Bali kept his promise to Vamana and gave him all the land in the universe. Bali was then sent to rule the underworld, thereby maintaining order and balance once again.
Recommended Itinerary
6th Avatar: Parasurama (The Angry Man)
Vishnu's sixth Avatar is Parasurama, an angry man with an ax whose role was to kill bad kings and restore the social order that had been corrupted by the Kshatriya caste. Parasurama received his ax from Shiva, along with the boon or gift of immortality.
King Kartavirya Arjuna and his army demanded a divine cow from Parasurama's father and when he refused they took the cow by force and destroyed the family's ashram. In revenge, Parasurama killed the king and his army. This act by Parasurama was then retaliated by the king's sons when they killed Parasurama's father.
Parasurama then vowed to kill evil Kshatriyas for 21 generations, after which he stopped and meditated for the rest of his immortality.
Recommended India Tours:
7th Avatar: Lord Rama (The Perfect Man)
Rama, Vishnu's 7th avatar, is one of Hinduism's most well-known figures. He appeared in the story of the Ramayana and was considered to be the perfect man because of his courage and honorable behavior.
Rama was a prince in the kingdom of Ayodhya who was exiled for 14 years. During his exile, he defeated a demon called Ravana who had abducted Sita, the wife of Rama.
Rama's story is often re-enacted in the various dance performances or shadow puppet performances in Southeast Asia. The famous Indian festival, Diwali, is in fact a celebration of Rama's victory over the demon Ravana, symbolizing the triumph of good over evil.
Recommended Itinerary
8th Avatar: Lord Krishna (The Divine Statesman)
Krishna is Vishnu's most famous avatar and is usually depicted in the form of a child with blue skin playing the flute. He was the first avatar born in the Dwapara Yuga, the third age. There are many stories surrounding Krishna, usually centered on his defeat of many evil kings and demons.
In the Hindu epic Mahabharata, Krishna plays a key figure as the advisor to Arjuna. The story of the Bhagavad Gita was said to be spoken by Krishna to Arjuna during a battle.
The Janmashtami festival in August celebrates the birth of Krishna. If you experience this festival in Mumbai you may witness the Dahi Handi where young men form incredible human pyramids to reach a clay pot of yogurt that hangs from tall buildings. This activity is based on the legend that Krishna used to steal milk products so much as a baby that everyone in his village hung them out of his reach.
Recommended India Tours:
9th Avatar: Gautama Buddha
Vishnu's 9th avatar is the most recent and is believed to be Gautama Buddha. He was born as an Indian prince by the name of Siddharta. He then became a monk and attained enlightenment.
Gautama Buddha brought about social change, set a new standard of life, and taught the importance of self-realization. Unlike Krishna or Rama, he is rarely worshipped independently by Hindus.
10th Avatar: Kalki (The Mighty Warrior)
Vishnu's 10th avatar, Kalki, is the last incarnation of the god and is believed to be still yet to come. He is commonly portrayed riding a white horse while carrying a blazing sword.
The purpose of his is coming will be to defeat unrighteous rulers and restore order and harmony to the world. Kalki is only expected to appear at the end of the current period of Kali Yuga.
Explore India with Asia Highlights
Learn more about India's fascinating deities as you visit the country's beautiful temples and religious sites as well as celebrate its festivals to see first-hand how Hindus worship their gods. Book your trip with Asia Highlights and let us help you create a memorable and insightful journey.
Why Travel with Asia Highlights During the Pandemic
Tailor-made experience: All of your ideas/needs will be carefully considered to create your ideal trip.
Worry-free planning: Your 1:1 travel consultant in Asia will take all the uncertainty out of your planning, helping you navigate any travel restrictions. 
No-risk booking: 100% refund policy! (up to 14 days before departure)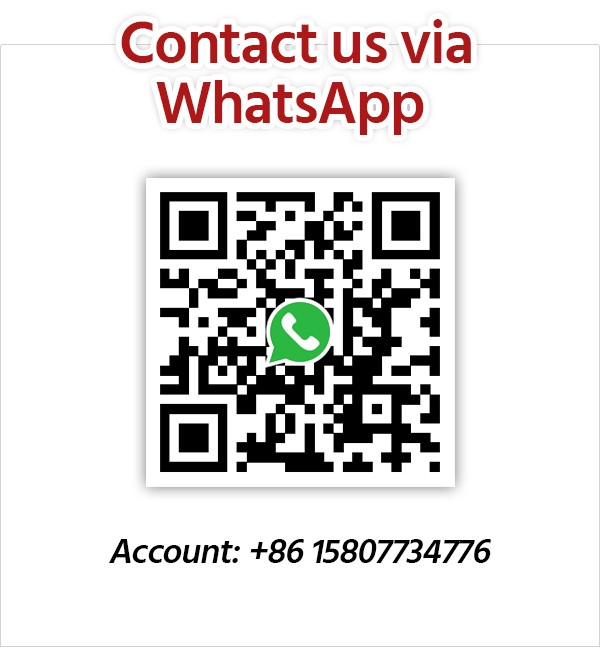 Get Inspired with Our Sample Itineraries
At Asia Highlights, we create your kind of journey — your dates, your destinations, at your pace. You can have any trip tailor made for your travel.
More Travel Ideas and Inspiration