March sees the start of India's hot season. From the beginning of March onwards, temperatures increase steadily. During this month, the weather is warm/hot, sunny, and dry.
March is a nice time to get outdoors in India. The Holi festival is celebrated throughout India during this month.
March Weather in India Overview

Average daytime temperature range in most areas of India: 18–31°C (64–88°F)
Average rainfall: 28 mm (1 inch)
Average rainy days: 2–3
Average sunny days: 28–29
Weather in Central North India (Delhi, Taj Mahal, Rajasthan...)

Sunset View of The Taj Mahal from Mehtab Bagh
March in the golden triangle cities (Delhi, Agra, and Jaipur) and in Rajasthan is pleasant to visit with not-too-hot temperatures typically around 28°C (82°F) in the day.
March is the dry season, so there is plenty of sunshine with low rainfall. It is a wonderful time for outdoor activities such as visiting historic sites and spotting animals in wild.
Clothing tips: Pack some t-shirts, shorts, a light jacket, and a sweater as the temperature change from day to night is large.
Weather in Southern India (Mumbai, Goa...)

Goa
South India is a little warmer than the north in March with daytime average temperatures around 30°C (86°F).
Until the monsoon season arrives in July, the south does not get much rain. The fine and warm weather make March a nice time to enjoy beaches and leisurely cruises.
Clothing tips: Pack some t-shirts, thin shirts, shorts, and maybe some jeans for the evenings.
The Himalayan Foothills: Northern Mountainous Regions
Though the temperature starts to rise in preparation for a late spring, it is still very cold in the Himalayan foothills with temperatures only as high as around 6°C (43°F) and averaging a low of -6°C (21°F).
It still snows in March in the Himalayan foothills. It is not a good time for hiking, but the snowy mountainous scenery is beautiful.
Clothing tips: Bring thick coats or down jackets and winter boots, etc.
Average Temperatures in India's Main Cities in March
| City | Average Temperature | Average Rainfall |
| --- | --- | --- |
| Delhi | 23°C (55°F) | 13 mm (1 in) |
| Agra | 24°C (57°F) | 7 mm (0 in) |
| Jaipur | 24°C (59°F) | 6 mm (0 in) |
| Varanasi | 25°C (61°F) | 5 mm (0 in) |
| Mumbai | 28°C (75°F) | 1 mm (0 in) |
| Goa | 28°C (81°F) | 4 mm (0 in) |
| Kochi (Kerala) | 25°C (81°F) | 8 mm (0 in) |
Best 7 Places to Go in India in March
March is one of the best times to visit India for nice weather. You will also enjoy a relatively quieter environment as March is in a shoulder season.

1. Ranthambore — Tiger Safaris

Ranthambore National Park
Possessing 70% of the world's tiger population, India is one of the best places to see wild tigers.
The dry and warm weather in March makes the wild tigers active, which offers a good chance to see them on a tiger safari.
Ranthambore National Park in Rajasthan is the best place in India to spot wild tigers and some other interesting animals.
There you can get your adrenaline running as you take a jeep safari to encounter the magnificent Bengal tiger and learn about their existence and survival.
Recommended Itinerary
2. Delhi — for Colorful Holi

Put green powder on face during Holi
Holi, a grand and colorful festival, falls on March 8, 2023. During Holi, people throw colored powder and water over each other, have parties, and dance under water sprinklers.
Delhi is one of the best places in India to celebrate Holi. During the festival, Delhi is intense and joyous. You will feel the warmth and joy as you see neighbors and friends laughing and throwing colors in the streets. Join them and play together!
The sunny and bright days in March in Delhi are also wonderful for visiting outdoor historical sites like the Red Fort and Humayun's Tomb.
Contact us if you want to plan a trip to Delhi to experience the happy Holi.
3. Agra — The Taj Mahal
The Taj Mahal in March is best for photography, with cool weather, clear skies, and fewer crowds compared to the preceding busiest months from December to February.
Sunrise and sunset are the best times for wonderful photos, especially in the sunrise when the light gradually turns from weak to strong on the marble, the luxury and elegant charm of the Taj Mahal is fully displayed.
Recommended Itinerary
4. Udaipur — Leisurely Cruise on a Charming Lake
If you want to see a stunning landscape of lakes and mountains in March, then you should go to Udaipur.
Many of the other popular cities of the north are located in or near deserts, and they are dusty and dry, while Udaipur is full of gorgeous lakes that are lined with opulent fairytale-like palaces.
In March, Udaipur is the perfect place to go for people who want to relax in India amongst beautiful views.
There you can take a boat ride on Lake Pichola, where you can see the City Palace complex from over the water or visit one of the floating temples at the lake's center. You can also take a heritage walking tour through streets where you will see goldsmiths, local temples, and street food stalls.
Recommended Itinerary
5. Goa — Quiet Beach Time
March in Goa is bright and warm. It is suitable for all kinds of water activities.  It's also the time when the peak tourist traffic is fading away.
If you are looking for a relaxing and laid-back destination in India in March, then Goa should be your choice.
There, you can enjoy a quiet time with sunshine, a coconut grove, and the sea breeze, or explore Portuguese heritage in its old town, and revel in the bars at night.
Recommended Itinerary
6. Hampi — Gateway to Medieval India

The magnificent ancient ruin
Hampi is the most mysterious World Heritage Site in India, dotted with magnificent ancient ruins from a forgotten empire — the Vijayanagara Empire.
March is one of the perfect times to visit these ruins in the open — not too hot and dry. There, you can climb the Mayan-style steps and stand high above the King's auditorium to hear its story of grandeur and destruction.
If you are interested in Hampi, see more on our 7-Day Off the Beaten Path South India Tour
7. Varanasi — Ancient City of the Ganges

Colorful main ghat in varanasi
Nowhere in India can you get a more immediate sense of the strong religious atmosphere than in Varanasi.
Before it gets too hot, (early) March could be an ideal time, when it is warm and comfortable for outdoor sightseeing.
There you could enjoy a boat ride on the Ganges River to witness pilgrims performing ancient rituals, experience the famous Ganga Aarti ceremony, and have a city walk to have an insider's look at the local life.
Check out our 9-Day India Golden Triangle with Varanasi for more details.
What Our Customers Said
We had an amazing trip to Thailand

We had an amazing trip to Thailand with Asiahighlights. Every detail was perfectly organised and we always had an instant customer support service in case of any issues.

More

bugra t, Nov 2022

Great experience!

Bella was very helpful and responsive to all our questions. They handled all the arrangements very professionally and we had a wonderful time! We would definitely recommend and use them again!

More

Christie, Nov 2022

I contacted to Bella from Asia Highlights

I contacted to Bella from Asia Highlights that to buy tickets to Yi Peng Festival in Chiang Mai when i was in my country.She helped me very much.You can trust this agency, and i advice Bella as the best!!

More

Elena, Nov 2022

I had booked Chiang Mai Yi Peng Sky Lantern Festival

I had booked Chiang Mai Yi Peng Sky Lantern Festival with Asia Highlight Travel, my travel advisor was Bella Kiu, the experience was great, got my tickets , communication was seamless.

More

Siskazi Lindeni, Nov 2022

Thank you Iris Wang & Bella Liu

I thought "no hope" in getting the tickets to Yee Peng Festival organize by CAD. Fortunately, together with Bella Liu, I managed to secure all our tickets. No one left behind. This trip to Chiang Mai will be a memorable one.

More

Little Puppy, Nov 2022

Very accommodating and helpful

Bella was super helpful in getting my ticket to the Yi Peng festival exchanged and was very accommodating. Quick and easy transaction and received ticket within 24 hours. Good communication throughout the process.

More

Helen Powell, Nov 2022

Very accommodating and helpful

Asia Highlights as a whole is also very informative and contains helpful advice that has helped me plan my travels in Thailand.

More

Helen Powell, Nov 2022

You are in safe hands

Albee was an absolute pleasure to work with. She responded to my suggestions readily to find suitable alternatives for my 2 week trip to Thailand with my wife. She answered all my questions promptly and thoroughly.

More

RJ, Oct 2022
Tour India with Us
March is one of the best times to visit India for its warm, dry weather and reasonable prices.
Don't let the planning stress you out. Just contact us if you have need of any help. We will create a trip based on your interests, travel time, group size, budget, and other needs.
Monthly Weather and Travel Information for India
Learn about the weather in India for 12 months and find out the best places to visit each month.
Why Travel with Asia Highlights During the Pandemic
Tailor-made experience: All of your ideas/needs will be carefully considered to create your ideal trip.
Worry-free planning: Your 1:1 travel consultant in Asia will take all the uncertainty out of your planning, helping you navigate any travel restrictions. 
No-risk booking: 100% refund policy! (up to 14 days before departure)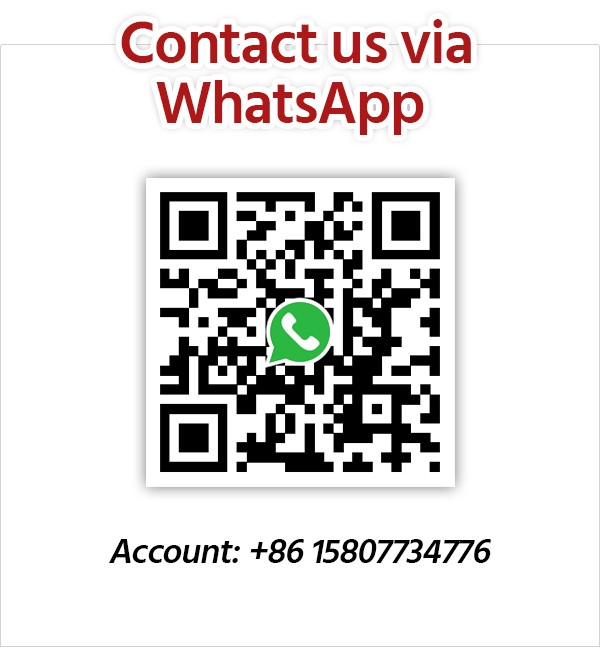 Get Inspired with Our Sample Itineraries
At Asia Highlights, we create your kind of journey — your dates, your destinations, at your pace. You can have any trip tailor made for your travel.
More Travel Ideas and Inspiration