July in India is a wet month with an average of 311 mm (12 inches) of rain. Along with the rains, the temperature also gets cooler in July with averages around 30°C (86°F).
Due to the heavy rainfall, July is in the low season for most of India, including Delhi, Agra, and Jaipur. But India is a vast land with different climates in some areas.
Even in the same region, you can still find somewhere drier to go in July, such as Rajasthan to the north, and there is also Ladakh in the far north and Tamil Nadu in the south.
If you're traveling in July, you'll gain these benefits: the lowest prices, few crowds, fresh air after the rain, and plenty of greenery.
India Weather in July: Overview
Average temperature: 30°C (86°F)
Average rainfall: 311 mm (12 in)
Average rainy days: 17
Average sunny days: 14  

India Weather in July
Read more about average temperatures, rainfall, and tips on where to go and what to wear below.
Average Temperatures and Rainfalls of India's Most Popular Tourist Areas in July
| India Area | Min. Temp. | Max. Temp. | Precipitation |
| --- | --- | --- | --- |
| Ladakh | 10°C (50°F) | 25°C (77°F) | 107 mm (4 in) |
| Amritsar | 30°C (86°F) | 41°C (106°F) | 132 mm (5 in) |
| Delhi | 31°C (88°F) | 38°C (100°F) | 253 mm (10 in) |
| Agra | 31°C (88°F) | 38°C (100°F) | 320 mm (13 in) |
| Jaipur | 29°C (84°F) | 36°C (97°F) | 201 mm (8 in) |
| Jaisalmer | 27°C (81°F) | 38°C (100°F) | 61 mm (2 in) |
| Udaipur | 30°C (86°F) | 37°C (97°F) | 189 mm (7 in) |
| Varanasi | 29°C (84°F) | 36°C (97°F) | 420 mm (17 in) |
| Kolkata | 28°C (82°F) | 34°C (93°F) | 350 mm (14 in) |
| Mumbai | 27°C (81°F) | 29°C (84°F) | 769 mm (30 in) |
| Kerala | 24°C (75°F) | 30°C (86°F) | 357 mm (14 in) |
| Goa | 25°C (77°F) | 28°C (82°F) | 957 mm (38 in) |
| Chennai | 28°C (82°F) | 34°C (93°F) | 140 mm (6 in) |
Recommended Itinerary
Weather in Northern India: Delhi, Agra, Rajasthan...

Seeing the Taj Mahal from the Metabh Garden
The monsoon brings rainfall to the golden triangle cities (Delhi, Jaipur, and Agra) in July. The temperatures drop slightly and the humidity increases.
Rajasthan (Jaisalmer, Jodhpur, Udaipur…) has similar temperatures, but receives much lowest rainfall. Thus, it is still a perfect escape from the wet season.
If you visit northern India at this time, you'd better keep your itinerary flexible. The heavy rain might lead to floods and train/flight cancellations.
Recommended Itinerary
Weather in the Far North Mountain Areas: Leh, Shimla, Himalayan Foothills...

Taking a toy train in Shimla
The far north Himalayan plateau area of Ladakh is less affected by the monsoon. July is one of the best months to visit Leh (Ladakh's capital) for sightseeing, hiking, and trekking, as it is its warmest month, averaging 11–25°C (51–77°F).
However, things are different in Shimla and the lower Himalayan foothills. You might encounter heavy rainfall so it is not suggested to visit this area in July.
Weather in Southern India: Mumbai, Kerala, Goa...

An ancient temple in Tamil Nadu
July is in the middle of the monsoon season in most of South India. So, you will feel high heat and humidity, especially in popular cities, like Kerala, Mumbai, and Goa. 
The frequent torrential rainfall makes July a low season: many resorts in Goa remain closed and few beach activities are available.
Exceptionally, heavy rainfall doesn't come to Tamil Nadu until October. So, you can still visit it in July, as it only experiences low/moderate rainfall.
Incredible India and Mysterious Nepal Combination
5 Best Places to Visit in India in July

5 Best Places to Visit in India in July
1. Ladakh: Cool Adventure Paradise
In fact, June to October is the best time to visit Ladakh because it has the best weather. In July, the temperatures in Leh range from highs of 25°C (77°F) to lows of 10°C (50°F).
With little rainfall, you can enjoy its beautiful summer scenery, and go hiking or biking around its countryside.
2. Udaipur: Perfect Monsoon Getaway

Sunset view of Lake Pichola
Nestled in the Thar Desert, Udaipur is a perfect monsoon getaway with low rainfall.
Known as a city of lakes, Udaipur is a popular destination for honeymoons. With your love, you can enjoy a couple's Ayurvedic massage at a heritage haveli (traditional townhouse), take a boat on Lake Pichola, and see the stunning sunsets.
3. The Valley of Flowers, Uttarakhand

Picturesque valley in July
If you love flowers and trekking, the Valley of Flowers is an ideal choice. For trekkers, less rain, few crowds, and flowery greenery are the reason to visit in July.
If you look for the best feast of flowers, then go at the end of July. Colorful flowers blanket the Valley and offer a great vista.
Recommended Itinerary
4. Jaisalmer: Dry Desert City
Compared with other cities in India, Jaisalmer is a perfect place in July with just 60 mm of rainfall on average.
As a golden city for imperial heritage, Jaisalmer features plenty of historic forts, temples, and palaces. You can join in a camel safari at a lower price and with fewer crowds in July.
Or immerse yourself in the peaceful local life of playing kids, busy vendors, cooking women...
5.  Jodhpur: Tranquil Blue City

Lovely kids in Jodhpur
Similar to Jaisalmer, Jodhpur experiences low rainfall, and any rainfall doesn't last long either.
As one of the world's three blue cities, Jodhpur has a calm and romantic atmosphere. Wander around the streets, marvel at the Mehrangarh Fort and look out over the blue city.
The bustling markets are a good place to get close to the local life. You would have chances to taste yummy food, see exquisite handcrafts, and watch exotic shows.
Recommended Itinerary
Costs and Crowding
The monsoon weather makes July part of the low season for travel in India. You are likely to have attractions to yourself… if you don't mind the (risk of) heavy rain.
Airfares and room rates are still at their lowest, usually 30–50% off. Thus, if you have a flexible schedule with enough time, traveling in July is a good idea to appreciate the highlights while spending the least money.
Recommended Itinerary
What to Pack
India in July is hot and humid, so pack some light quick-drying clothes, such as T-shirts, and light trousers (even shorts where appropriate) or summer dresses for the day.
Due to the heavy rain, you'd better take rain gear and waterproof/non-slip shoes for most areas.
Pack for cooler conditions in the far north, e.g. Ladakh.
Recommended Itinerary
Monthly Weather and Travel Information for India
Learn about the weather in India for 12 months and find out the best places to visit each month. Or you can get a quick idea about the best and worse time to visit India.
Visit India with Asia Highlights
Although July is the rainy season in certain areas of India, there are still plenty of things to do and see when traveling at this time. At Asia Highlights, we can help provide you with customized trips to India that are made to fit your interests. No matter the season, we can plan a tailor-made itinerary to make your trip unforgettable.
What Our Customers Said
2023 Chiang Mai CAD Yipeng Festival

We got early bird ticket and Bella was assisting us through whatsapp. Easy, competitive price, front row tickets. Thanks Bella, for being patient explaining everything to me. Highly recommended.

More

lily hartati, Dec 2022

Bella has been an outstanding customer service rep

Bella has been an outstanding customer service rep. She was responsive and knowledgeable. Buying tickets from their website was super easy and the whole process was straightforward. Highly recommended.

More

Khai, Nov 2022

Memorable Experience!!!

I booked tickets to the Chiang Mai Yi Peng Lantern Festival in Nov 2022. Bella was extremely responsive and helpful!!

More

Bowen, Nov 2022

We had an amazing trip to Thailand

We had an amazing trip to Thailand with Asiahighlights. Every detail was perfectly organised and we always had an instant customer support service in case of any issues.

More

bugra t, Nov 2022

Great experience!

Bella was very helpful and responsive to all our questions. They handled all the arrangements very professionally and we had a wonderful time! We would definitely recommend and use them again!

More

Christie, Nov 2022

I contacted to Bella from Asia Highlights

I contacted to Bella from Asia Highlights that to buy tickets to Yi Peng Festival in Chiang Mai when i was in my country.She helped me very much.You can trust this agency, and i advice Bella as the best!!

More

Elena, Nov 2022

I had booked Chiang Mai Yi Peng Sky Lantern Festival

I had booked Chiang Mai Yi Peng Sky Lantern Festival with Asia Highlight Travel, my travel advisor was Bella Kiu, the experience was great, got my tickets , communication was seamless.

More

Siskazi Lindeni, Nov 2022

Thank you Iris Wang & Bella Liu

I thought "no hope" in getting the tickets to Yee Peng Festival organize by CAD. Fortunately, together with Bella Liu, I managed to secure all our tickets. No one left behind. This trip to Chiang Mai will be a memorable one.

More

Little Puppy, Nov 2022
Some India tours are recommended below for inspiration. 
Why Travel with Asia Highlights During the Pandemic
Tailor-made experience: All of your ideas/needs will be carefully considered to create your ideal trip.
Worry-free planning: Your 1:1 travel consultant in Asia will take all the uncertainty out of your planning, helping you navigate any travel restrictions. 
No-risk booking: 100% refund policy! (up to 14 days before departure)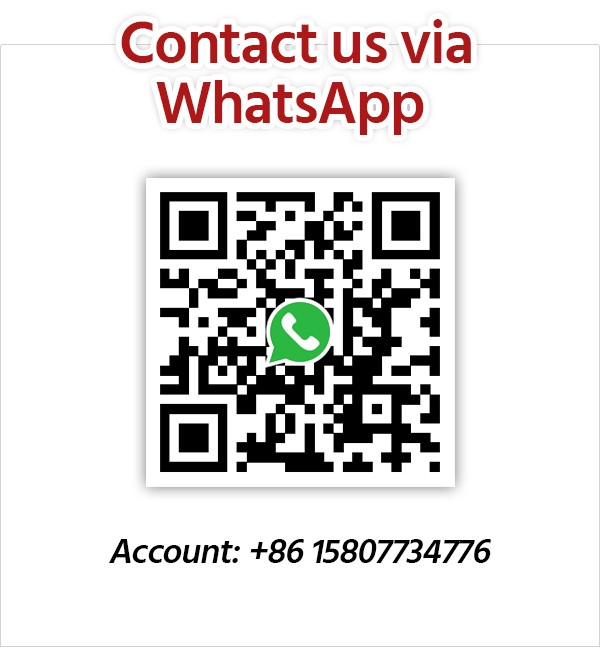 Get Inspired with Our Sample Itineraries
At Asia Highlights, we create your kind of journey — your dates, your destinations, at your pace. You can have any trip tailor made for your travel.
More Travel Ideas and Inspiration