January is wintertime or the dry season in India. January is a good time to visit India as the days are bright and sunny, and the nights are much cooler.
The average temperature is approximately 18°C (64°F) and the average monthly rainfall is only 10 mm (0 inches) in the north around Delhi.
India Weather in January: Overview

Average daytime temperature range in most areas of India: 13–33°C (55–91°F)
Average rainfall: 18 mm (1 inch)
Average rainy days: 2–3
Average sunny days: 28–29
Weather in Central North India (Delhi, Taj Mahal, Rajasthan...)

Taj Mahal
India is a big country, so the weather in January is significantly different in the north and south.
January weather in central northern cities like Delhi, Agra, and Jaipur is cool and can get chilly at night. There may be morning fog around Delhi and Agra. Prepare for highs of 22°C (71°F) and lows of 8°C (46°F). 
The cooler climate makes it perfect for outdoor activities such as visiting monuments and forts. Many northern states also have festivals in January.
Clothing tips: Bring warm clothing like sweaters, hoodies, and a winter coat.
Weather in Southern India: Mumbai, Goa, Beach Areas...

Goa
The weather in southern India is warmer than in northern cities. January could be one of the best months to travel to South India for a warm and sunny winter holiday.
January is in the high travel season in South India. Areas like Kochi, Goa, and Varkala Beach become quite busy. Temperatures are around 25°C (77°F) during the day with plenty of sunshine.
Clothing tips: Bring t-shirts or thin shirts with shorts. In the evenings, you'll probably want a thin jacket and trousers.
See North India vs South India: Which to Visit (A Helpful Comparison for You)
Northern Mountainous Regions: The Himalayan Foothills

Manali, a town in Himachal Pradesh
If you want to experience a snowy India, the Himalayan foothills are a great choice.
High-altitude areas in the extreme north, like Himachal Pradesh, Ladakh, and Kashmir, will be covered in heavy snow. They are suitable for indulging in skiing, sledding, and skating.
But for travelers looking to go trekking or hiking, this is probably not be the right time to visit because the roads and hiking trails might be closed due to ice and snow.
Clothing tips: Bring thick coats or down jackets and winter boots.
Average Temperatures in India's Main Cities in January
| City | Average Temperature | Average Rainfall |
| --- | --- | --- |
| Delhi | 13°C (55°F) | 14 mm (1 in) |
| Agra | 14°C (57°F) | 10 mm (0 in) |
| Jaipur | 15°C (59°F) | 6 mm (0 in) |
| Varanasi | 16°C (61°F) | 11 mm (0 in) |
| Mumbai | 24°C (75°F) | 1 mm (0 in) |
| Goa | 27°C (81°F) | 1 mm (0 in) |
| Kochi | 27°C (81°F) | 20 mm (1 in) |
6 Best Places to Visit in January in India
January is one of the best times to visit India due to its drier weather and cooler temperatures. 
Here are 6 recommended places to visit in India in January covering different scenery.

1. Goa — Sunny Beaches for Winter Escapes

Goa
The temperature in Goa in January is at its best, and it's warm and sunny. You could enjoy a fantastic winter holiday filled with sunshine, beaches, coconut groves, sea breezes, and rock and roll or electronic-sound live music.
You can expect huge numbers of people gathering along the beaches to watch the colorful firework displays. There are also New Year's parties on the beach or in bars.  
Recommended Itinerary
2. Kerala — Relaxing, Scenic, and Warm

A cruise on backwater, Kerala
If you want to enjoy a tropical holiday in January in India with a less-crowded environment, you can consider Kerala, which is close to the Indian Ocean and the Arabian Sea.
The scenery and weather in Kerala are at their best in winter. There you can enjoy the sunshine on Kovalam Beach, explore Kerala's backwaters on a traditional houseboat, and enjoy a walking tour of a spice plantation.
Check out our 9-Day South India Tour to Discover the Idyllic Kerala.
3. Rajasthan — Culture, History, and Palaces

A camel ride in Rajasthan
January is a good time to visit Rajasthan for experiencing its various festivals like Bikaner Camel Festival (January 12th and 13th, 2023) and Jaipur International Kite Festival (January 14th to 16th, 2023).
January is also good for adventurous activities in Rajasthan, like desert camping, camel safaris, and tiger safaris. Heritage hotels are another big highlight.
See our 14-Day Classic Rajasthan Tour.
4. Delhi — The Charming Capital

Humayun's Tomb
Music, lights, dance, fireworks, and more attract people to the heart of the nation to celebrate the coming of a new year in January.
In the prime locations of this metropolis like Connaught Place, many kinds of themed parties are held in clubs and bars.
Delhi also shines with historical heritage — countless monuments, local markets, and splendid temples and palaces. 
Recommended Itinerary
5. Agra — Taj Mahal
The Taj Mahal is undoubtedly Agra's most famous attraction. January is among one of the best times to visit Taj Mahal. It perfectly avoids the rains and summer heat.
There might be fog in the early mornings in January. So, visiting after 10am is better for views and taking good photos.
6. Gujarat — White Desert Festival

Rann of Kutch
The White Desert Festival (Rann Utsav) is an awesome festival celebrated in Kutch District, Gujarat. The celebrations start from 26th October 2022 and continue to 20th February 2023! 
It is a carnival of music, dance, and natural beauty. In the festival, you can enjoy a hot air balloon ride, experience a tent city, explore the white desert under a full moon, take a camel cart excursion, listen to Kutch folk songs, and more.
Cost and Crowds in January

Taj Mahal
January's New Year holidays are one of the busiest travel times in India. Flights and hotel prices go up 50–100 percent. If you want to get more reasonable prices, you should book one to two months in advance.
During this peak period, it's impossible to avoid crowds completely, but our local guides are well aware of the crowds at the attractions and will do their best to arrange a tour at a less crowded time or plan a less-crowded tour route without missing the highlights.
Or you could choose some less-visited attractions like Hampi, an ancient village full of interesting relics in Karnataka, southern India. >>>7-Day Off the Beaten Path South India Tour
Contact us if you have any needs or questions regarding an India tour.
Monthly Weather and Travel Information for India
Learn about the weather in India for each of the 12 months and find out the best places to visit each month:
What Our Customers Said
We had an amazing trip to Thailand

We had an amazing trip to Thailand with Asiahighlights. Every detail was perfectly organised and we always had an instant customer support service in case of any issues.

More

bugra t, Nov 2022

Great experience!

Bella was very helpful and responsive to all our questions. They handled all the arrangements very professionally and we had a wonderful time! We would definitely recommend and use them again!

More

Christie, Nov 2022

I contacted to Bella from Asia Highlights

I contacted to Bella from Asia Highlights that to buy tickets to Yi Peng Festival in Chiang Mai when i was in my country.She helped me very much.You can trust this agency, and i advice Bella as the best!!

More

Elena, Nov 2022

I had booked Chiang Mai Yi Peng Sky Lantern Festival

I had booked Chiang Mai Yi Peng Sky Lantern Festival with Asia Highlight Travel, my travel advisor was Bella Kiu, the experience was great, got my tickets , communication was seamless.

More

Siskazi Lindeni, Nov 2022

Thank you Iris Wang & Bella Liu

I thought "no hope" in getting the tickets to Yee Peng Festival organize by CAD. Fortunately, together with Bella Liu, I managed to secure all our tickets. No one left behind. This trip to Chiang Mai will be a memorable one.

More

Little Puppy, Nov 2022

Very accommodating and helpful

Bella was super helpful in getting my ticket to the Yi Peng festival exchanged and was very accommodating. Quick and easy transaction and received ticket within 24 hours. Good communication throughout the process.

More

Helen Powell, Nov 2022

Very accommodating and helpful

Asia Highlights as a whole is also very informative and contains helpful advice that has helped me plan my travels in Thailand.

More

Helen Powell, Nov 2022

You are in safe hands

Albee was an absolute pleasure to work with. She responded to my suggestions readily to find suitable alternatives for my 2 week trip to Thailand with my wife. She answered all my questions promptly and thoroughly.

More

RJ, Oct 2022
Tour India with Us
All our tours can be customized based on your interests and needs. See our popular India tours for excellent starting points:
Why Travel with Asia Highlights During the Pandemic
Tailor-made experience: All of your ideas/needs will be carefully considered to create your ideal trip.
Worry-free planning: Your 1:1 travel consultant in Asia will take all the uncertainty out of your planning, helping you navigate any travel restrictions. 
No-risk booking: 100% refund policy! (up to 14 days before departure)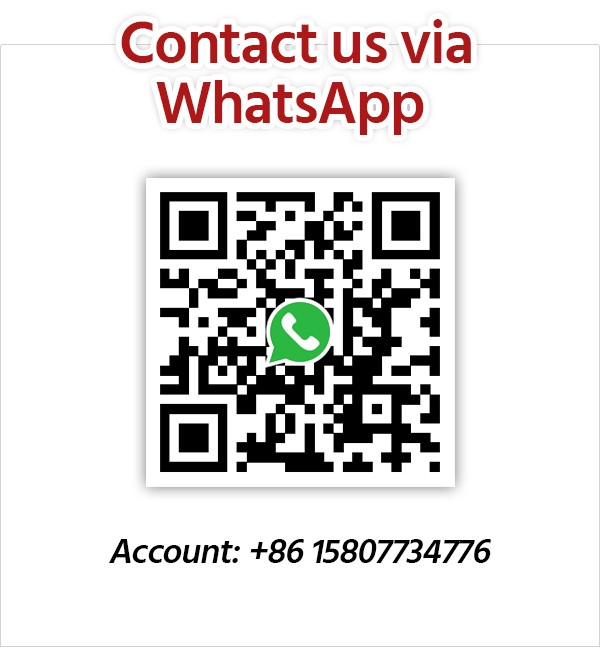 Get Inspired with Our Sample Itineraries
At Asia Highlights, we create your kind of journey — your dates, your destinations, at your pace. You can have any trip tailor made for your travel.
More Travel Ideas and Inspiration