Holi 2022 falls on March 18th. The celebrations in most of India last for just 2 days: March 17th for Holika Dahan and March 18th for color fights. Being the hometown of Lord Krishna and his love Radha, the Braj area (Vrindavan, Mathura, Barsana, Nandgaon, Govardhan, and Gokul) in Uttar Pradesh celebrates Holi for an addition week in advance (a total of 9 days). In 2022, the celebrations last from March 11th to 19th.
The color flights in Holi come from the legendary love story of Lord Krishna (the eighth avatar of Vishnu) and his love Radha. Braj in Uttar Pradesh was their hometown. People in this area celebrate Holi with much more ardour and exclusive festivities, such as the famous Lathmar Holi (Stick Holi). The most popular places to attend Lathmar Holi is Barsara and Nandgaon.

Location of Vrindavan, Barsana, and Mathura
To participate in these celebrations, you could make Mathura your base. The surrounding areas can be reached via bus or cab from Mathura. The accommodation in Mathura offers better conditions than in the surrounding villages. Contact us for worry free arrangements and expert advice.  

March 10th in 2022: Laddoo Holi (Sweets Holi) in Barsara
Barsara is about 50 km (30 miles) from Mathura. Laddoo are a kind of round Indian sweets. Laddoo Holi involves literally throwing laddoos on each other during the festivities.
The activity is held at the Radha Rani Temple in Barsara, which is also called Shriji Temple. Barsara is the place where the Goddess Radha spent her childhood and early adulthood. Radha Rani Temple was built on the top of the Brahmagiri Hills to honor Radha. The priests throw laddoos to devotees as a blessing. Bright yellow laddoos are the most preferred as they are the favorite color of Lord Krishna (Radha's love).
For fun and happiness, color flights, dances, and songs are also part of Laddoo Holi.
Radha Rani Temple is located on a hill top. You'll need to climb more than 100 stairs.
Send Happy Holi 2022 to your friends >>>
March 11th in 2022: Lathmar Holi (Stick Holi) in Barsana — Very Popular 

Women playfully beat men with sticks during Lathmar Holi.
Lath means 'stick' and mar means 'to beat'. Lathmar Holi is the most popular celebration in Braj of Uttar Pradesh, the only area in the world where you can experience this unique activity.
The legend is that Krishna was poisoned by a demon's milk during childhood. Rather than killing young Krishna, the milk had the unintended effect of turning his skin to its characteristic dark shade of blue. Growing up, Krishna lived in Nandgaon and fell in love with Radha, who lived in Barsana.
Krishna was ashamed of his blue skin and didn't dare to profess his love. Following the advice of his mother Yashoda, he went to Barsara and simply colored the skin of Radha and her friends. Though Radha fell in love with Krishna because of his charming personality, she and her friends chased Krishna with sticks at first.   
To memorialize the love story of Krishna and Radha, Holi celebrations in Barsara have fun and happy traditions of colors and sticks.
Men from Nandgaon go to Barsara to throw colors on the women. And, playfully, Barsara women chase the men with sticks. Don't freak out! It is just for fun. The man who is caught will hold a shield on top of his head. Some men dress in female clothes to perform a dance together.
Lathmar Holi starts around 4:30–5 p.m. on the streets near Radha Rani Temple. Don't miss it! 
Read more about 5 Holi Stories: Why Holika Dehan and Color Fight are Celebrated >>>
March 12th in 2022: Lathmar Holi in Nandgaon
Nandgaon is about 60 km (40 miles) from Mathura.
The activities on day 3 of Holi are similar to those of day 2 in Barsara, and start around 4:30–5 p.m. as well. The difference is that on day 3, men from Barsara go to color the women of Nandgaon. Women in Nandgaon then take revenge for the men in their village who were chased (and beaten) with sticks on day 2. Don't take it seriously. It is playful.
Don't forget to reach Nandgaon before 4 p.m. to catch all of the happenings.  
March 14th in 2022: Phoolwali Holi (Flower Holi) in Vrindavan and Mathura

The priests throw flowers to devotees as a blessing at Banke Bihari Temple.
Vrindavan is about 15 km (10 miles) from Mathura.
There are two big events on day 4. One is Phoolwali Holi (also called Flower Holi) in Vrindavan and the other is the Holi celebration in Mathura.
Phoolwali Holi in Vrindavan is mainly about flowers. It is celebrated at Banke Bihari Temple, which is considered the holiest and most famous temple devoted to Lord Krishna in the world.  
The temple opens at around 4pm. You're suggested to arrive early for entry as numerous devotees will come for worship. The priests throw flowers to devotees as a blessing. The whole event lasts 20–25 minutes. The chanting and dancing together with colorful flowers are definitely worth enjoying.
Another big celebration on day 4 is in Krishna Janmabhoomi Temple in Mathura. It is around 11 km from Banke Bihari Temple. The events there start at around 1pm and lasts until evening. The highlights there are lathis (weighty sticks used for beating people), flowers, color flights, and songs and dances from local people.
March 15th in 2022: Chhadi Mar Holi ('Wand Beating' Holi) in Gokul

Idols of Krishna and Radha during Procession in Holi
Gokul is around 15 km (10 miles) from Mathura. It is said that Krishna spent his days as a baby and toddler in Gokul, thus in the celebrations there, Krishna is treated as a kid. You will see his idols in jhoola (bench swings) in Gokul.
Chhadi Mar Holi is in some ways the moderate version of Lathmar Holi as local women use chadi ('little sticks' or 'wands') to chase men.
Don't miss the procession if you come to Gokul on day 5. Children will be dressed as Krishna and an idol of Radha will be carried during the procession. The procession starts from Gokul Dham Temple at around 12pm. It lasts about 1½ hours. After that, women will use thin sticks to playfully beat men when the celebrations reach the summit.
March 16th in 2022: Widow Holi in Vrindavan

Widows celebrate Holi in Vrindavan.
Vrindavan is the only place in Uttar Pradesh even in India where widows celebrate Holi. You can go to Gopinath Temple around noon and take part in the festivities.  
Widows are considered to have been afflicted with bad luck in India after their husbands' death. They are not accepted by their family and live an extremely poor life. Most widows choose to or are forced to go to the ashrams (hermitage communities) in Varanasi or Vrindavan. Vrindavan is also called a "city of widows" as more than 6,000 widows live there.
Widows are only permitted to wear white saris and are not allowed to celebrate any festival. In 2013, the social service organization Sulabh International launched Holi celebrations in Vrindavan for widows in order to help them live a better life.  
On day 6 of Holi in Vrindavan, widows can wear red, pink, and other colorful dress. They, even including some from Varanasi, get together in Gopinath Temple, throw colored powders and flower petals, dance, sing, and play Lord Krishna bhajans (devotional songs). This is a big uplifting event in their challenging life.
March 17th in 2022: Holika Dahan (Effigy Burning) in Mathura

Holika Dahan 
Holika Dahan is celebrated nationally, representing the triumph of good over evil. The ritual in Mathura is at Holi Gate. The main event of Holika Dahan is a large bonfire where an effigy of demoness Holika is burnt to symbolize the destruction of evil. It happens after sunset.
In 2022, the Holika Dahan muhurat (the auspicious time for Holika bonfires) is from 21:06 to 22:16 on March 17th.  
During daytime in Bhaj, there are two other main celebrations for you to attend.
One is at Banke Bihari Temple in Vrindavan from 9am to 1:30pm, where the priests throw colors and holy water on devotees. Immerse yourself in the joy of Holi there with dancing, singing, colored powder fights, water fun flights, etc.
The other one is the grand procession in Mathura. It starts at Vishram Ghat at around 3pm to the Holi Gate until sunset. Young people dress as Krishna and Radha in the procession and throw colors over each other. Join in the parade to enjoy the locals' zeal.
March 18th in 2022: Holi (Main Day) in Mathura

Color Fight in Holi
Day 8 is the main day for the annual Holi festival. The best place to enjoy the celebration is the main town area of Mathura: Holi Gate and nearby places. Celebrations at Dwarkadhish Temple (around 1 km from Holi Gate) shouldn't be missed.
The temple accepts visitors from around 10am. Usually crowds gather there early. If you arrive early, you might get chance to see priests preparing bhang (an edible cannabis drink that is often used during traditional Hindu festivals) and processions at Yamuna Ghat. The joyful color flights start at around 10am. Enjoy the fun of dancing and songs. There are fewer people there than at Banke Bihari Temple in Vrindivan, but the revelry will not disappoint you.
March 19th in 2022: Huranga (Happy Ending) Holi in Baldeo

A child bathing in the holy talab in Baldeo during Holi.
Baldeo is a village around 30 km (20 miles) from Mathura. It is said to be the area where Krishna's elder brother ruled. On the day after the main day of Holi, people there celebrate the end of Holi in Dauji Temple.
The festivities last around 3½ hours from 12:30pm to 4pm. In Baldeo, men are not only chased and beaten with lathis (bamboo batons wrapped in iron), but also stripped.
There is a big holy talab ('pond') in Baldeo. Many devotees come and bath there to contemplate the meaning of life and pursue a better life. On day 9, local people say bye to Holi 2022 by singing, dancing, and bathing into the colorful talab.  
How to Get to Mathura
By road: From Delhi and Agra, there are public buses and taxis available, which takes about 3½ hours and 1½ hours respectively.
By air: Agra airport is the nearest airport to Mathura. But there more flight options at the airport in Delhi.
By rail: Rail travel is the most cost-effective way to reach Mathura. From Agra to Mathura, it takes about 1 hour. From Delhi, it takes about 2 hours.
If the above information above is not enough for you to plan your Beijing tour, feel free to contact us. Our specialists will help you to maximize your travel experience by suggesting the optimal trip for the time you have available and the things you love to do.
Why Travel with Asia Highlights During the Pandemic
Tailor-made experience: All of your ideas/needs will be carefully considered to create your ideal trip.
Worry-free planning: Your 1:1 travel consultant in Asia will take all the uncertainty out of your planning, helping you navigate any travel restrictions. 
No-risk booking: 100% refund policy! (up to 14 days before departure)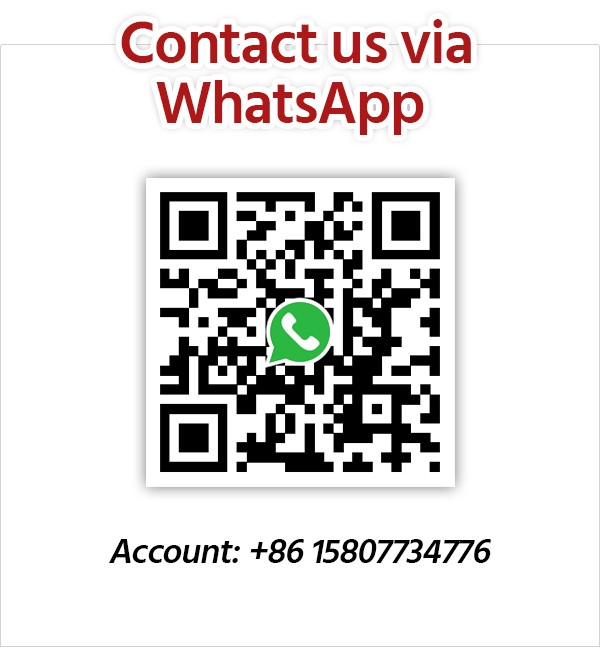 Get Inspired with Our Sample Itineraries
At Asia Highlights, we create your kind of journey — your dates, your destinations, at your pace. You can have any trip tailor made for your travel.
More Travel Ideas and Inspiration