Holi, the festival of colors, is a Hindu religious holiday that celebrates the arrival of spring and the triumph of good over evil. The beautiful images of Holi inspire travelers from all over the world to visit India and experience this spiritual and joyful festival for themselves.
Because Holi is such a popular time to visit India, the weeks leading up to the festival are very busy and it is important for travelers to plan their trip well. In this article, we will explain how to plan your trip to India during Holi including when to go, where to go, booking your hotel, what to pack, and how to prepare for the color fight.

Man holding holi colors ready to play holi
Why go to India for Holi?
You will experience contagious joy and happiness. During Holi, all of India comes alive with everyone smiling, dancing, yelling, and laughing. Once you join in, you'll won"t be able to stop yourself from smiling too.
The free-for-all color fight is like something we dreamed of as kids and Holi is the realization of that dream and then some! During Holi, everyone pours into the streets to join the countrywide color fight and not even street dogs or old ladies are safe.
India's markets come alive in the weeks before the celebration and visitors will see streets full of shops selling bright colored powders and delicious holiday treats.
Holi is not just a color fight but is also a celebration that will invigorate all of your senses with delicious food, parades, dancing, bonfires, and music.
Holi is celebrated all over India, so you can include it in your India trip without having to deviate too much from your planned itinerary.
Recommended Itinerary
Holi Dates and When to Go
The date of Holi is based on the Hindu lunar calendar and is slightly different every year. The festival typically falls in March with the religious rituals taking place on the evening of the first full moon and the color fight starting the day after.
Upcoming Holi Dates:
2023: March 7 - 8
2024: March 24 - 25
2025: March 13 - 14

Because the festival only lasts for two days, it is best to choose one city to visit to experience the holiday. You should plan to spend 2-3 days in that city so that you can arrive and prepare for the celebrations while also having some time to explore the area and its attractions.
You will also likely need a few days after the celebration to decompress and wash the colors from your skin and hair before catching your flight back home.
We recommend that trips to India are no shorter than 7 days for guests to get the best out of their experience. If you are visiting India only to experience Holi then 4-5 days is enough, but if you would like to see more of the country then 7-10 days will allow you to visit multiple locations.
Exploring the Golden Triangle cities of Delhi, Jaipur, and Agra can easily be included in a Holi trip. You can also add on a visit to Ranthambhore National Park to see the Bengal tigers which are most active this time of year.
Recommended Itinerary
What Our Customers Said
We had an amazing trip to Thailand

We had an amazing trip to Thailand with Asiahighlights. Every detail was perfectly organised and we always had an instant customer support service in case of any issues.

More

bugra t, Nov 2022

Great experience!

Bella was very helpful and responsive to all our questions. They handled all the arrangements very professionally and we had a wonderful time! We would definitely recommend and use them again!

More

Christie, Nov 2022

I contacted to Bella from Asia Highlights

I contacted to Bella from Asia Highlights that to buy tickets to Yi Peng Festival in Chiang Mai when i was in my country.She helped me very much.You can trust this agency, and i advice Bella as the best!!

More

Elena, Nov 2022

I had booked Chiang Mai Yi Peng Sky Lantern Festival

I had booked Chiang Mai Yi Peng Sky Lantern Festival with Asia Highlight Travel, my travel advisor was Bella Kiu, the experience was great, got my tickets , communication was seamless.

More

Siskazi Lindeni, Nov 2022

Thank you Iris Wang & Bella Liu

I thought "no hope" in getting the tickets to Yee Peng Festival organize by CAD. Fortunately, together with Bella Liu, I managed to secure all our tickets. No one left behind. This trip to Chiang Mai will be a memorable one.

More

Little Puppy, Nov 2022

Very accommodating and helpful

Bella was super helpful in getting my ticket to the Yi Peng festival exchanged and was very accommodating. Quick and easy transaction and received ticket within 24 hours. Good communication throughout the process.

More

Helen Powell, Nov 2022

Very accommodating and helpful

Asia Highlights as a whole is also very informative and contains helpful advice that has helped me plan my travels in Thailand.

More

Helen Powell, Nov 2022

You are in safe hands

Albee was an absolute pleasure to work with. She responded to my suggestions readily to find suitable alternatives for my 2 week trip to Thailand with my wife. She answered all my questions promptly and thoroughly.

More

RJ, Oct 2022
Where to Celebrate Holi
Holi is celebrated all over India, but the best color fights usually take place in North India. One of our favorite places to celebrate Holi is in the state of Rajasthan. This desert state puts on a beautiful display of color fights and religious rituals during Holi and most cities in the state are easy to reach from other top travel destinations such as Delhi and Agra.

Holi in Rajasthan
Jaipur"s color fights take place around the pink buildings in the old part of the city creating an opportunity for incredible photos of the color fight against the bright sandstone walls.
Udaipur is the best place to go to learn about the religious and cultural side of the holiday. On the night before Holi, Udaipur"s royal family hosts a large bonfire and ritual called Holika Dahan at the City Palace.
Pushkar is one of the safest places in India to celebrate Holi as a female traveler because the color fight is closely watched by local police who kick out anyone who misbehaves.
Make sure to do a lot of research on the best places to celebrate Holi in India because parts of India celebrate the festival differently. In West Bengal, Holi is more of a cultural show with folk dances and performances. Uttar Pradesh offers the most traditional but chaotic Holi celebrations.
Recommended India Tours:
Booking a Hotel

Make hotel reservations in advance for Holi
Because Holi is such a popular time for travelers to visit India, hotels can get booked up early and it is a good idea to make hotel reservations at least 6 months in advance.
Holi celebrations can be crazy and overwhelming especially in large cities. Because of this, we recommend booking a hotel that offers its own private Holi celebrations. This way if the outside celebrations are too much for you, you can return to your hotel and still experience the festival.
Booking a hotel with a private Holi party is also a great idea for female travelers or solo travelers as some Indian men take advantage of their features being hidden during the festival to commit petty crimes or even assault women and travelers.
To stay safe during Holi, it"s best to only celebrate outside in the early morning and then return to your hotel before noon where you can continue celebrating at your hotel"s event.
In Jaipur, you"ll find many great hotels that offer Holi celebrations for their guests. Some of our favorites include Suryaa Villa and Rambagh Palace.
Recommended Itinerary
10 Essential Things to Pack for Holi
Packing for Holi can be challenging because if you haven"t experienced the festival before, it"s hard to figure out what you need and what you don"t. To help you pack for your trip we have prepared some things to keep in mind while packing and a list of essentials to bring with you.
1. A long-sleeved shirt
A long-sleeved loose shirt is a perfect choice for Holi. The long sleeves will protect your skin from the colors and sun while the loose fabric will keep you cool. It"s a good idea to avoid synthetic fabrics and go for something more breathable like cotton.
Many people choose to wear white during Holi so that the colored powders are more visible. This is great for pictures, but keep in mind that water is also a part of the color fight which can quickly make your clothes see-threw.
2. Long loose pants
Wearing long loose pants will protect more of your skin while keeping you cool at the same time. 
3. A scarf
This is an essential item to bring with you for Holi and can be used in many ways. Wrap your scarf around your neck to protect your chest from the sun and colored powders. You can also use it to cover your nose and mouth when there is a lot of powder in the air that you don"t want to breathe it in.
4. A hat or bandana
It is important to protect your hair during Holi because if you don"t, the colors can dye your hair. This is especially true if you have blonde or light-colored hair. A good way to protect your hair is to tuck it up into a hat, cover it with a bandana, or wrap it up completely in a scarf or turban.
5. Shoes
Whatever shoes you wear will get ruined which is why many people opt for some cheap flipflops they can throw away afterward. If you will be walking a lot or spending time in a crowded area you may want shoes that protect more of your feet. Old tennis shoes or sturdy sandals are also good options.
6. Glasses
The colored powders are not good for your eyes and protecting them during the festival is very important. A good option is to wear sunglasses that you don"t mind throwing away. If you wear prescription glasses, you will want to wrap them in plastic so they don"t get ruined or wear an old pair that you no longer need.
7. Coconut oil
This is an essential Holi item that you can either bring with you or buy once you arrive. Before participating in the color fight, you should cover all visible skin and hair in coconut oil to make the colors easier to wash off and prevent stains.
8. Nail polish
Just like it does with everything else, the colored powders are likely to dye your nails. Throw on a quick coat of dark nail polish to prevent the colors from seeping in and staining your nails.
9. A sturdy bag 
Petty theft has been known to occur during Holi so it is important to have a bag to protect any valuables you may bring with you. This bag should be difficult for others to access without your knowledge.
We recommend a cross-body bag that you don"t mind getting ruined. Fanny packs are also a great way to carry your belongings and are even back in style.
10. A camera/phone 
Most travelers want to bring a camera or phone with them to capture those photogenic Holi moments. You can bring a camera or phone with you during the color fight, but know that the colored powders can ruin electronics. 
Bring an old phone with you for Holi or protect your current phone with a sealable bag or a waterproof case.
Expensive cameras are very susceptible to damage from the colored powders. To protect your camera you will need to create an airtight seal around EVERYTHING except for the lense. You can do this with a waterproof case or with a plastic bag and tape.
What to Keep in Mind When Packing for Holi
Holi is celebrated in March which is the start of India"s hot season. At this time, the weather is dry and temperatures can reach upwards of 40°C (104°F). To be comfortable during the color fight, bring clothes that are loose and cool but cover most of your skin to protect it from the sun.
The colored powders are likely to stain and ruin everything you wear during the festival. Only pack clothes and items that you don"t mind throwing away afterward. Holi colors can also stain your skin, hair, and fingernails and are harmful to your eyes.
Recommended Itinerary
Preparing for the Color Fight
Once you arrive in India, there are a few things you will want to do to prepare for Holi.
Before the festival, you should ask your hotel staff or guide for advice about how to celebrate Holi. They will be able to tell you which areas of the city are great and which to avoid. They can also give you important safety information.
You will also need to buy your colored powders. Colored powders can be found in most markets leading up to the festival. Look for natural colors and avoid chemical-based colors as they are bad for the environment and can also harm your skin. Celebrating an eco-friendly Holi is a great way to travel responsibly.

holi powder colors
Because March is so hot in India, it"s important to stay hydrated during Holi. Buy plenty of water to take with you to the festival and make sure to keep something with electrolytes in your hotel that you can drink after celebrating.
To get yourself ready for the festival, put on your Holi clothes and cover all visible skin and hair in coconut oil. You can expect it to take around an hour for each person to wash off all the colors after the festival.
Visit India with Asia Highlights
Asia Highlights welcomes the chance to help you design your perfect trip to India. Check out the following links to learn more about our tours and get a head start on planning your hassle-free vacation today!
Recommended India Tours:
Why Travel with Asia Highlights During the Pandemic
Tailor-made experience: All of your ideas/needs will be carefully considered to create your ideal trip.
Worry-free planning: Your 1:1 travel consultant in Asia will take all the uncertainty out of your planning, helping you navigate any travel restrictions. 
No-risk booking: 100% refund policy! (up to 14 days before departure)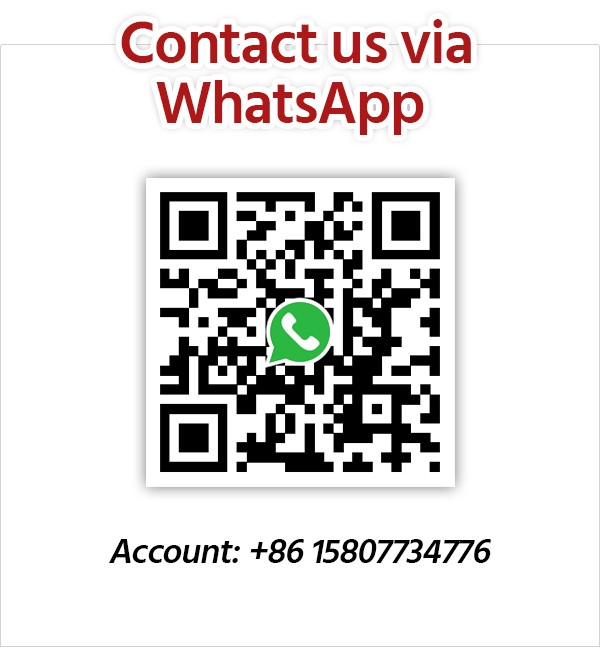 Get Inspired with Our Sample Itineraries
At Asia Highlights, we create your kind of journey — your dates, your destinations, at your pace. You can have any trip tailor made for your travel.
More Travel Ideas and Inspiration