Holi, the festival of colors, is the joyous celebration of the victory of good over evil that takes India by storm every year. This festival draws travelers from all over the world who come to join in the country-wide color powder fight and take incredible photos of India at its most cheerful. 
If you want to experience Holi but aren"t sure where to go, then you've found the right place!
Our top 5 picks for where to celebrate Holi in India include Udaipur, Pushkar, Hampi, Jaipur, and Goa because these destinations have beautiful celebrations and are also safer for travelers. If you are a solo traveler or a female traveler we DO NOT recommend experiencing Holi in Mathura and Vrindavan.

1. Udaipur
Holi is one of the biggest holidays in Rajasthan and while any city in the state is a great place to celebrate, we think that Udaipur is one of the best with its regal palaces and royal ceremonies.
During the first day of Holi in Udaipur, the Mewar royal family joins in the celebrations and performs the ritual of Holika Dahan, or the Holi bonfire, at the Udaipur City Palace. During the ceremony, the Mewar King will light the pyre while locals perform folk dances around it.
Holika Dahan is then followed by a large procession through the streets of Udaipur that includes music and the members of the royal family sitting on decorated camels, horses, and elephants. The first night of Holi ends with a beautiful display of fireworks over the city.
The second day is when the color fight begins. Several areas of Old Udaipur put on large celebrations and color fights. Travelers and locals often play Holi together and dowse each other in colored powders and water in a great display of happiness and joy.
Insider tips:
Many hotels and resorts in Udaipur also offer private Holi celebrations for their guests which include colors, music, and food. These are great for people who want to experience Holi but aren"t sure if they should venture out into the chaotic streets for the color fight.
2. Pushkar
Pushkar is a city in Rajasthan that is famous for its desert culture and is known as one of the safest places in India to experience Holi. The Pushkar Holi Festival celebrations draw travelers from all over India and the world who come together to enjoy this festival to the fullest.
Pushkar is considered a Hindu holy city meaning that alcohol consumption is not allowed. The festival is also full of volunteers and local police who make sure that everyone is safe and that no one is acting inappropriately towards the women in the crowd.
The Pushkar Holi color fight is one of the largest to take place in India and includes fun Hindi music being played in the background while people dance and throw colors in the air.
Insider tips:
Most of the celebrations in Pushkar take place in Badi Basti.
The Holi celebrations in Pushkar start at 10 am and last until 5 pm so there is plenty of time to have fun and then return to your hotel to clean up before dinner.

Holi celebrations in Rajasthan are always colorful, fun, and photogenic
3. Hampi
Hampi is an ancient city located in the ruins of the former Vijayanagara Empire. Surrounded by ancient temples and rocky terrain, this small historic city is actually the perfect place to be for travelers who want a beautiful but simpler Holi.
During Holi, Hampi puts on a color fight that involves locals and travelers alike. The whole town participates in the celebration of Holi whether by playing drums, dancing in the streets, or throwing colors.
Hampi is a great place to experience the celebrations for travelers who want a smaller color fight with more of a chance to interact with the locals. During Holi, the people in Hampi are very welcoming and encourage travelers to join in the festival fun.
After the color fight, most people head to the Tungabhadra River to swim and start washing away the dye.
Insider tips:
People in Hampi do not celebrate Holika Dahan the night before Holi, so if you would like to see the religious side of the holiday then you will want to choose another location.
4. Jaipur
Jaipur, the Pink City, is a travel hot spot in Rajasthan and its scenic old town is the perfect place to go to celebrate Holi. During this holiday, Jaipur comes alive with decorated streets and the homes covered in colorful flowers. 
In Jaipur, many hotels arrange Holi celebrations for their guests but you will also find large color fights in the city streets and at local temples. Govind Dev Ji Temple is one of the oldest in the city and is a great place to go for the color fight. The celebrations at this temple last for more than a week.
Because Jaipur has a developed tourism industry, there are many homestays available throughout the city where guests can learn about how Holi is celebrated in Indian families. Homestays offer visitors the chance to see small holiday rituals and try homecooked Holi sweets.
Insider tips:
Many websites say that there is an elephant festival in Jaipur during Holi, but this is incorrect. The elephant festival has not happened since 2012 due to concerns from animal rights groups about the toxicity of the paint used on the animals.

Celebrate Holi and the color fight on the beach in Goa
5. Goa
Holi is called Shigmostav in Goa and is celebrated for a period of two weeks with parades, cultural shows, folk dances, and traditional music. In Goa, travelers have their pick for Holi events. You can choose from the modern Holi parties with DJs, dancing, cocktails, and colors or you can head to some of the state"s famous temples for a more traditional experience.
Some of the best Holi celebrations in Goa happen in Panaji, Mapusa, Vasco da Gama, and Margao. In these areas, celebrations often include parades and processions with large idols of Hindu gods and music performances.
The main beaches in Goa will also have color fights during Holi where travelers and locals alike join in the celebrations. In Goa, visitors can also spend some time at a beach resort or at a yoga ashram before Holi to extend their festival experience into a relaxing and rejuvenating vacation.
Insider tips:
Although Holi is celebrated for two weeks, the parades often happen during the last 5 days of the festival and the throwing of colors occurs on the last day.
Recommended Itinerary
6. Delhi
As the capital city of India, Holi celebrations in Delhi can are often intense and boisterous. If you go out into the streets during Holi in Delhi, you can expect to have powder thrown at you by anyone nearby including children and shopkeepers.
The best places to celebrate in Delhi are in residential neighborhoods in South Delhi where you can see neighbors and friends laughing and playing colors together. Delhi also puts on quite a few Holi parties with DJs and colors including the famous Holi Moo Festival.
Holi Moo Festival is a paid event that offers shows from 40 Indian and international performers. The event also provides non-toxic colors, street food, drinks, and water sprinklers. This is a popular event among ex-pats, travelers, and locals. The event also has security and is a relatively safe choice for female travelers.
Insider tips:
Certain areas of Delhi, such as Paharganj, can get unruly and dangerous during Holi. If you plan to celebrate Holi in Delhi, make sure to ask your guide or hotel staff about which areas to avoid.

Mathura and Vrindavan have the most traditional and chaotic Holi celebrations, but they can be dangerous for female travelers
7. Mathura and Vrindavan
Mathura and Vrindavan are small cities in Uttar Pradesh that are famous as the places where Lord Krishna was born and spent his childhood. Because Holi also celebrates the legend of Lord Krishna, the events in Mathura and Vrindavan are the most photogenic and traditional to take place in all of India.
The Holi celebrations in these two towns last for weeks and take place mostly in temples but also include large processions and parades. Banke Bihari Temple is the most famous place for the color fight in Vrindavan. Here the color fight happens the morning before Holi and includes throwing flower petals along with colored powders.
After the Holi events end in Vrindavan, most travelers head to Mathura to experience the events there. In Mathura, the most famous place to celebrate is at the Dwarkadheesh Temple. The color fight here starts at 10 am and is often slightly calmer than the celebration at Banke Bihari.
Insider tips:
It is important to know that Holi celebrations in these cities can be dangerous. Intoxicated men have been known to grope or even attack women and travelers at these events. If you are a female traveler, it is best to experience Holi in a safer city or to only visit Mathura and Vrindavan on a guided Holi tour.
Recommended Itinerary
8. Shantiniketan
Shantiniketan is a district of Bolpur city in the state of West Bengal and has become famous for its cultural Holi celebrations. In Shantiniketan, Holi is called Basanta Utsav or Spring Festival and is celebrated with unique folk art, dances, and cultural performances at Vishva Bharati University.
Basanta Utsav was first started by the famous Bengali poet and Nobel Laureate Rabindranath Tagore who was so inspired by the colors of Holi that he decided to make a beautiful show of Bengali culture. During the performances, students dress up in bright yellow and pink clothes and participate in folk dances. The performances are then followed by a campus-wide color fight.
Insider tips
The cultural shows of Basanta Utsav occur the day before Holi.
Shantiniketan is easily accessible from Kolkata by road.

A Bengali woman performing traditional folk dances
9. Anandpur Sahib
The people of Anandpur Sahib in the state of Punjab know Holi as Hola Mohalla and celebrate it with a large fair and impressive martial arts demonstrations. The first Hola Mohalla was organized by the Sikh Guru Gobind Singh in 1701 as a way to show the military prowess of Sikh men.
The festivities here draw people from all over India who come to watch the Sikh warriors display their physical agility and skills in the traditional martial art of gatka. Other events include wrestling, mock sword fighting, turban tying, and various displays of Sikh military skill.
The fighting performances are then followed by music and poetry competitions as well as bareback horse riding and tricks.
Insider tips:
The events in Anandpur Sahib normally take place the day after the rest of the country celebrates Holi.
Incredible India and Mysterious Nepal Combination
What to Expect During Holi in India
Celebrating Holi in India is likely to be very different and much more intense than most holidays that are celebrated in the West. Because of this, it is important to know what to expect during Holi.
The colored powder—The colors of Holi look are bright and striking but by the end of the day, it"s easy to hate them. Many of the colored powders will stain your skin, ruin your clothes, and can even color your teeth and hair. It is important to protect yourself from the powders by wearing old clothes, covering your skin in coconut oil, and wearing sunglasses during the event.
Electronics and valuables—The colored powders can ruin any electronics or valuables that you carry with you into the color fight. If you choose to bring a phone or a camera, they need to be in airtight cases or bags for protection.
Rowdy crowds—Holi is meant to be a joyous holiday, but some people use it as a chance to get drunk and out of control. It is common for women and even foreign men to be groped in the crowds during Holi. That"s why it is very important to choose a safe location to celebrate. It is also a good idea to travel with a group or on a Holi tour.
Visit India with Asia Highlights
Asia Highlights welcomes the chance to help you design your perfect trip to India. Check out the following links to learn more about our tours and get a head start on planning your hassle-free vacation today!
Why Travel with Asia Highlights During the Pandemic
Tailor-made experience: All of your ideas/needs will be carefully considered to create your ideal trip.
Worry-free planning: Your 1:1 travel consultant in Asia will take all the uncertainty out of your planning, helping you navigate any travel restrictions. 
No-risk booking: 100% refund policy! (up to 14 days before departure)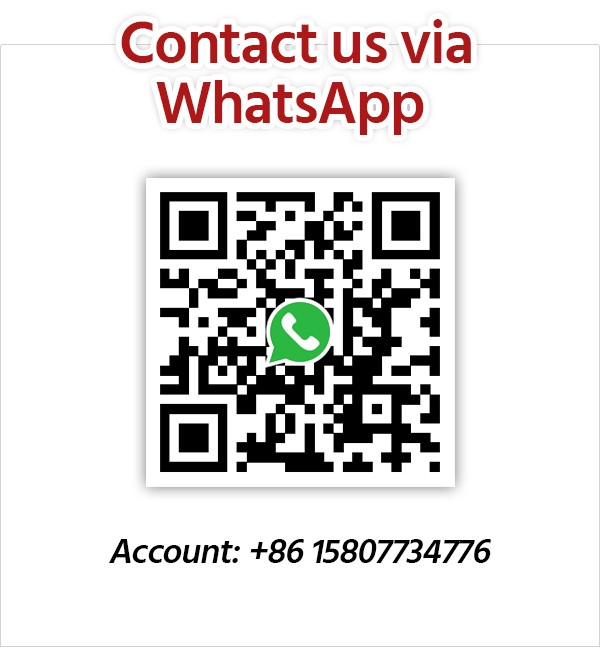 Get Inspired with Our Sample Itineraries
At Asia Highlights, we create your kind of journey — your dates, your destinations, at your pace. You can have any trip tailor made for your travel.
More Travel Ideas and Inspiration