As you might expect of a holiday steeped in over 2,500 years of history, the legends and stories associated Diwali are vast and varied. Today Diwali is celebrated as the largest festival of the year in India and has also spread by way of the Indian diaspora to be celebrated in countries across the globe.
Something that is not commonly known overseas about Diwali, though, is that this is not just a Hindu holiday, but is also observed within Jainism and Sikhism, two of the other major religions in India. While the precise historical origins of Diwali are difficult to trace, some of the festival's most commonly narrated stories, arising from the deep mythology of the Indian subcontinent, may help shed light on the rich internal diversity nature of the festival.

1.Diwali in Ramayana: The Return of Lord Rama and his Wife
The most prominent legend associated with Diwali is that of Rama's return to Ayodhya according to the Ramayana . As legend has it, Rama was exiled from the kingdom of Ayodhya for 14 years, along with his brother Lakshman and wife Sita. The three lived happily together in the forest along a riverbank until one day Sita was kidnapped by the demon king Ravana.

Rama and Sita
Rama searched the land for some time in pursuit of Sita until he finally found her, defeating Ravana and bringing her back to his side. Rama and his companions then returned to Ayodhya to reclaim the throne which was rightfully his and were greeted joyously by all.
Diwali celebrates the return of Rama to Ayodhya as a narrative of the victory of good over evil, and the day of the festival is said to coincide with Rama's triumphant return after defeating the demon king Ravana.
Recommended Itinerary
What Our Customers Said
We had an amazing trip to Thailand

We had an amazing trip to Thailand with Asiahighlights. Every detail was perfectly organised and we always had an instant customer support service in case of any issues.

More

bugra t, Nov 2022

Great experience!

Bella was very helpful and responsive to all our questions. They handled all the arrangements very professionally and we had a wonderful time! We would definitely recommend and use them again!

More

Christie, Nov 2022

I contacted to Bella from Asia Highlights

I contacted to Bella from Asia Highlights that to buy tickets to Yi Peng Festival in Chiang Mai when i was in my country.She helped me very much.You can trust this agency, and i advice Bella as the best!!

More

Elena, Nov 2022

I had booked Chiang Mai Yi Peng Sky Lantern Festival

I had booked Chiang Mai Yi Peng Sky Lantern Festival with Asia Highlight Travel, my travel advisor was Bella Kiu, the experience was great, got my tickets , communication was seamless.

More

Siskazi Lindeni, Nov 2022

Thank you Iris Wang & Bella Liu

I thought "no hope" in getting the tickets to Yee Peng Festival organize by CAD. Fortunately, together with Bella Liu, I managed to secure all our tickets. No one left behind. This trip to Chiang Mai will be a memorable one.

More

Little Puppy, Nov 2022

Very accommodating and helpful

Bella was super helpful in getting my ticket to the Yi Peng festival exchanged and was very accommodating. Quick and easy transaction and received ticket within 24 hours. Good communication throughout the process.

More

Helen Powell, Nov 2022

Very accommodating and helpful

Asia Highlights as a whole is also very informative and contains helpful advice that has helped me plan my travels in Thailand.

More

Helen Powell, Nov 2022

You are in safe hands

Albee was an absolute pleasure to work with. She responded to my suggestions readily to find suitable alternatives for my 2 week trip to Thailand with my wife. She answered all my questions promptly and thoroughly.

More

RJ, Oct 2022
2. The Rebirth of Lakshmi
Lakshmi, the goddess of fortune, is the most prominent goddess associated with Diwali, and thus her story is one that has particular significance to the festival.
As the story goes, through a display of arrogance, the god Indra once provoked Lakshmi to leave the divine world and enter the milky ocean. Without the guidance and blessings of Lakshmi, the world then turned into a dark place, and the gods were desperate to bring her back. After churning the milky ocean for 1,000 years, Lakshmi was finally reborn, rising to the surface on a beautiful lotus flower, and once again bringing to the world her blessings of good fortune.
On Diwali, people light up the night to guide Lakshmi into their home and bring good fortune and prosperity for the year to come.
Recommended India Tours:
3. Lord Krishna's Victory

Krishna
In the southern part of India , the story of Lord Krishna's victory over the powerful demon king Narakasura also holds particular significance to Diwali.
This legend holds that Narakasura was blessed by Brahma with the power that he could only die by the hand of his mother, whom Narakasura believed would never kill him due to her deep love for him. His mother, however, was born again as Krishna's wife Satyabhama, who, upon seeing Narakasura wound her husband Krishna in battle, delivered the fatal blow. In dying, Narakasura requested that no one mourn his death, and instead celebrate with life and color, as we see take place every year during the Diwali festival.
Recommended Itinerary
4. The Legend of King Bali
The fourth day of Diwali, Balipratipada, is celebrated in honor of the beloved King Bali's return to earth.
Legend holds that the powerful King Bali, who ruled over the netherworld, earth, and heavens, became so feared by the gods that they sent Vishnu to dispose of him. Vishnu took the form of a dwarf and appear before Bali, beseeching that he be granted control of all the land which he could cover in 3 paces. Because of the dwarf's small stature, Bali granted this request unhesitatingly, and it was then that Vishnu grew to enormous proportions, covered all Bali's kingdom in two paces, and with the third pace stomped him down into the netherworld.
Because of his noble nature, however, Vishnu granted Bali the right to return to earth for one day each year, and it is thus that Bali is celebrated during Diwali alongside other legendary figures.
5. Diwali in Mahabharata: The Return of the Pandavas

In the ancient Hindu epic Mahabharata , the Pandavas were the five sons of King Pandu. At one point, the Pandavas were ordered into exile for 12 years after losing a game of dice. The Pandava brothers were genuinely loved by the people, and their return from exile was marked as a joyous occasion worthy of celebration by the illumination of lamps throughout the city streets. This return was said to occur during the festival of Diwali and thus is observed as in line with the annual tradition.
Recommended India Tours:
6. Kali Destroys the Demons
Kali, the goddess of destruction, is celebrated in West Bengal as the major deity associated with Diwali. According to Hindu mythology, Kali was born to liberate heaven and earth from the cruel oppression of the demons. However, after slaying all the demons, Kali lost control and continued her path of destruction until the intervention of Lord Shiva reigned her in. Her day of repentance is celebrated on Diwali, paying tribute to the awesome power of Kali and her embodiment of the ultimate victory of good over evil.
7. Lord Mahavira Reaching Nirvana
While these previous legends come from Hindu mythology, Jains also have their own traditions that guide the celebration of Diwali.
According to Jainism, Lord Mahavira, a contemporary of Gautama Buddha, reached enlightenment at the time of Diwali in the 6th century BCE, around the time of the first historical records of the festival's observation. Mahavira is a major figure in the Jain religion, and his achievement of nirvana serves as the primary reason why Jains have celebrated their own Diwali alongside Hindus for countless generations.
Recommended Itinerary
8. Guru Hargobind's Release from Prison
Sikhs also hold their own version of Diwali, Bandi Chhor Divas, which they celebrate in a similar way alongside Hindus and Jains.
In Sikh tradition, this date commemorates the 17th-century release from prison of Guru Hargobind, a significant figure in the Sikh religion, who had been detained under the Mughal empire. It is also a time of year during which all Sikhs traditionally gather to receive guru blessings, and has officially been observed as a Sikh festival since the 16th-century.
Explore Myths of Diwali in India with Asia Highlights
Asia Highlights is here to help plan your India trip at all stages, from gathering preliminary information to fully-guided tour packages, the beginning of your next adventure awaits.Just contact us here for the planning.
Recommended India Tours:
Why Travel with Asia Highlights During the Pandemic
Tailor-made experience: All of your ideas/needs will be carefully considered to create your ideal trip.
Worry-free planning: Your 1:1 travel consultant in Asia will take all the uncertainty out of your planning, helping you navigate any travel restrictions. 
No-risk booking: 100% refund policy! (up to 14 days before departure)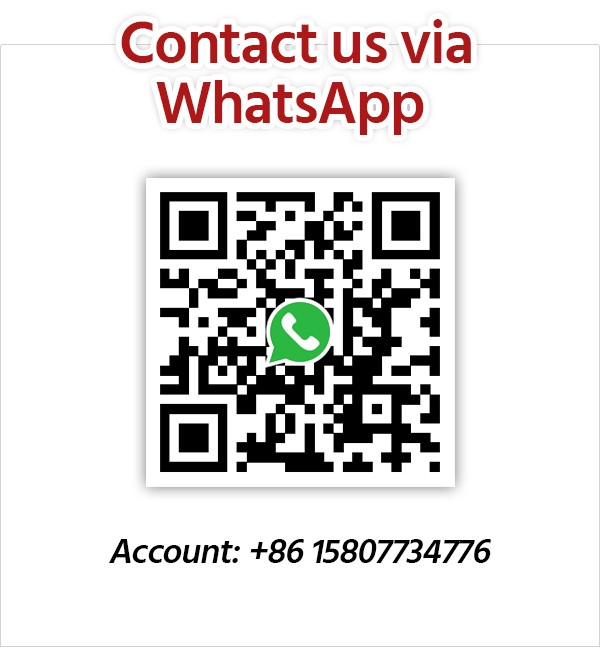 Get Inspired with Our Sample Itineraries
At Asia Highlights, we create your kind of journey — your dates, your destinations, at your pace. You can have any trip tailor made for your travel.
More Travel Ideas and Inspiration