Whether you're planning to travel to India soon or were invited to an Indian household for dinner, it's beneficial to learn the basics of Indian dining etiquette.
The largest differences between Western and Indian dining include that Indians often eat with their hands, serve food family-style, arrive late, and will go above and beyond to try and make sure their guests are comfortable.
Keep reading to find out more about proper dining etiquette in India!

Indian Food
Because Indian food is so different from western food, it may appear a little intimidating from an outside perspective. But don't worry! Indian food as a whole comes with a lot of variety and usually consists of a gravy dish with meat and/or vegetables. Indian food is usually eaten with rice or bread depending on both the texture of the dish and your individual preference.  
Although Indian food is most often thought of as spicy, not all of it is and any dish you come across can be ordered spicy or non-spicy to suit your preferences. 
What Our Customers Said
We had an amazing trip to Thailand

We had an amazing trip to Thailand with Asiahighlights. Every detail was perfectly organised and we always had an instant customer support service in case of any issues.

More

bugra t, Nov 2022

Great experience!

Bella was very helpful and responsive to all our questions. They handled all the arrangements very professionally and we had a wonderful time! We would definitely recommend and use them again!

More

Christie, Nov 2022

I contacted to Bella from Asia Highlights

I contacted to Bella from Asia Highlights that to buy tickets to Yi Peng Festival in Chiang Mai when i was in my country.She helped me very much.You can trust this agency, and i advice Bella as the best!!

More

Elena, Nov 2022

I had booked Chiang Mai Yi Peng Sky Lantern Festival

I had booked Chiang Mai Yi Peng Sky Lantern Festival with Asia Highlight Travel, my travel advisor was Bella Kiu, the experience was great, got my tickets , communication was seamless.

More

Siskazi Lindeni, Nov 2022

Thank you Iris Wang & Bella Liu

I thought "no hope" in getting the tickets to Yee Peng Festival organize by CAD. Fortunately, together with Bella Liu, I managed to secure all our tickets. No one left behind. This trip to Chiang Mai will be a memorable one.

More

Little Puppy, Nov 2022

Very accommodating and helpful

Bella was super helpful in getting my ticket to the Yi Peng festival exchanged and was very accommodating. Quick and easy transaction and received ticket within 24 hours. Good communication throughout the process.

More

Helen Powell, Nov 2022

Very accommodating and helpful

Asia Highlights as a whole is also very informative and contains helpful advice that has helped me plan my travels in Thailand.

More

Helen Powell, Nov 2022

You are in safe hands

Albee was an absolute pleasure to work with. She responded to my suggestions readily to find suitable alternatives for my 2 week trip to Thailand with my wife. She answered all my questions promptly and thoroughly.

More

RJ, Oct 2022
10 Indian Dining Etiquette Tips
The defining characteristic for an Indian host is hospitality, so as a guest in an Indian home you're guaranteed to have a great experience. Though there are many ways to be a gracious guest, here are ten of the best dining etiquette tips to consider before you join an Indian dinner.
1. Many Indians eat with their hands.

In India, eating with hands is polite
In India, the traditional way to eat is by picking up food directly with your hands. When eating with your hands, the best method is to join all fingers together, using only the tips of the fingers to pick up food. In India, this is thought to improve our mindfulness of the taste of the food.  
Eating with your hands also places more of your attention on the food in front of you, allowing you to focus on the temperature, portion sizes, and technique.
Not all Indian foods should be eaten with the hands, however. If the food is soupy, like many dals, spoons can be used. When flatbreads such as chapati, roti, or naan are served with the meal, it is acceptable to use pieces of them to gather food and sop up gravies and curries. It is considered ill-mannered to let the palm of your hands or outside of your fingers get stained.
Although many Indians use their hands, it is also common among the middle and upper classes to use forks and knives to eat. It's also completely okay as a foreigner to ask for cutlery in more formal settings like a restaurant if it helps you feel more comfortable.
2. Always wash your hands before and after a meal.
Regardless of whether you eat food with cutlery or not, you are expected to wash your hands before and after each meal. This positively contributes first and foremost to food safety and your general health.
A common misconception regarding Indian food and Indian street food is that both are the product of unsanitary cooking conditions and cause upset stomachs or Delhi Belly. However, in reality, many upset stomachs are caused by the bacteria present on our own hands and can be prevented by proper washing.
Although the cleanliness of hands is important to Indian dining etiquette, cleaning your right hand with a cloth or napkin is considered unhygienic. Similar to the use of cutlery, though, using napkins is becoming more and more acceptable in India's dining industry. Washing with soap and water before and after each meal is still the best etiquette choice.
3. Indian food is often served family-style.

eating family style
Most Indian food is eaten family-style, meaning that multiple main dishes are ordered and everyone at the table shares. Indian family-style meals typically comprise of rice, a flatbread, meat, vegetable and lentil dishes, salad, yogurt, and pickled vegetables. You can still order family-style if you're eating with only two people, but you"ll want to order at least three dishes, not including the bread or rice. 
The concept of contamination or jootha is also important to Indian dining etiquette. Jootha can refer to food items or the utensils or serving dishes that have come in contact with someone"s mouth or saliva or the plate while eating. It can also refer to sharing, such as sharing a cup, a spoon, or even sharing leftovers. Although these acts may be considered intimate between partners or family, it is generally thought to be disrespectful and unhygienic between friends, coworkers, and acquaintances.
4. Try and use your right hand.
You may have done some initial research on etiquette and read that you should, under no circumstances, eat with your left hand. This may have left you a little confused or hesitant, but don't worry. We'll dive into the reasons behind this particular custom and some variations on it.
Eating with your left hand in India has historically been thought of as rude and unhygienic. Because the left hand is generally considered "unclean", you'll want to use your right hand when picking up and eating food. Traditionally, it's best to keep your left hand at your side, try your best to not place it on the table, and not pass food with your left hand.
Although it's traditional and highly recommended to eat with the right hand, this practice is not mandatory. You might notice many Indians today using both hands to eat, with some even incorporating utensils into meals. The acceptance and regularity of these practices vary by region in India, but it is common among the middle and upper classes to use forks and knives to eat and to not care so much about using the left hand.
5. Don't leave extra food on your plate.
It's not necessary to taste each and every dish prepared by the host, but you should finish everything on your plate as it is a way to respect the food, which in Hinduism is considered to be sacred. For this reason, take only as much food as you can finish.
What may make this hard it that it's highly possible you'll come across a host who insists you have just a little bit more. And a little bit more. And a little bit more.
This is a key part of being a gracious host in India and many will continue offering food despite your protestations that you are really too full to accept. It's okay to continuously deny your host's offers as you don't want to accidentally take too much and end up wasting it.  
Recommended Itinerary
6. It's okay to arrive around 20 minutes late.
Punctuality to some westerners is of the utmost importance, especially when it comes to the guest-host relationship. But in India, it's perfectly okay to arrive at your host"s home 15 to 20 minutes after the scheduled time. In fact, you might actually surprise your host if you arrive at exactly the time of the invitation.
Arriving a little late in India is considered to be good manners. This gives your host time to continue preparing food. But more than that, Indian hosts value the gesture of inviting you; sometimes, you may be surprised to see that other guests who promised to come didn't actually show up. This isn't considered rude because the host's gesture of inviting and the guest's having acknowledged the invitation matters most.
7. It is considered polite for the host to try and convince you to eat more.
There is a traditional saying in India which is "Atithi devo bhav" meaning, "The Guest is God". Hosts may try to convince you to eat more and more until you're stuffed and insisting you try a dish or serving special dishes in excess is considered as a sign of their affection towards you, the guest.
If you"re feeling a bit overwhelmed and unable to say no, remember that it's not impolite to refuse. Even though Indian hosts may appear forward, they are still extremely accommodating and will understand if you do not want any more food.
8. It's polite to bring a small gift.
Although it's not necessary to give gifts when visiting a home, the thought is always appreciated and it is generally considered good etiquette. Items such as sweets, flowers, or souvenirs are always good to keep in mind. If your host has children, a gift for the child is also a good gesture.
But be cautious of the gifts you do give. For example, although it's common in the West to bring a bottle of wine for dinner, many Indian families do not keep alcohol in the home. If you notice that your host drinks and keeps alcohol at home, a bottle of whiskey or wine should be fine.
Incredible India and Mysterious Nepal Combination
9. Some guests may bring friends, too.
Alongside bringing gifts, you may notice that some guests bring their friends with them to enjoy the meal. Western hosts typically want a definite headcount so they can prepare the right amount of food, so bringing extra guests is frowned upon. But Indian hosts are welcoming and love to entertain.
Being that the food is typically served family-style, dinners can be easily adjusted to feed more or fewer people.
10. What to do before the meal.
Even if you just casually visit the home of Indian friends, it is very likely you will be invited to stay for a meal. Most Indians are very hospitable and love to entertain. It is a sign of honor and respect to ask somebody over for a meal.
When invited to a colleague"s home for a formal meal you will be told where to sit, greeted with a namaste, and welcomed into the home. Before coming inside, you'll need to remove your shoes and leave them outside the home. This is considered respectful to both the home and the host.
Explore Indian Food with Asia Highlights
Asia Highlights welcomes the chance to help you design your perfect trip to India. Check out the following links to learn more about our tours and get a head start on planning your hassle-free vacation today!
Why Travel with Asia Highlights During the Pandemic
Tailor-made experience: All of your ideas/needs will be carefully considered to create your ideal trip.
Worry-free planning: Your 1:1 travel consultant in Asia will take all the uncertainty out of your planning, helping you navigate any travel restrictions. 
No-risk booking: 100% refund policy! (up to 14 days before departure)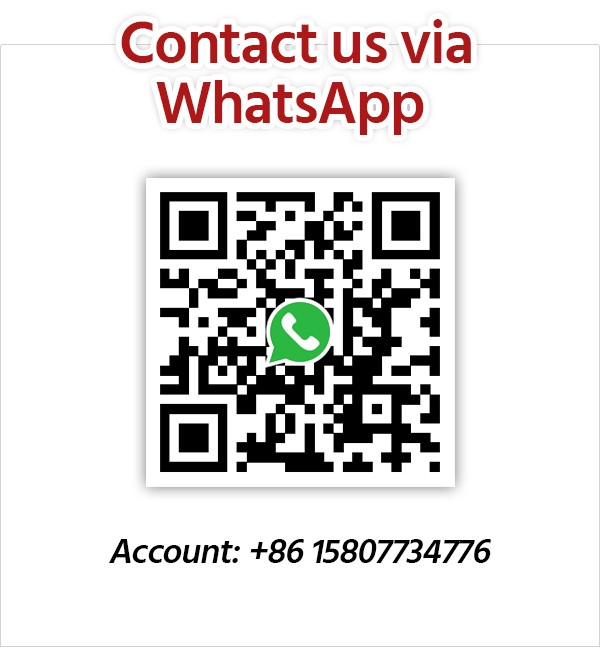 Get Inspired with Our Sample Itineraries
At Asia Highlights, we create your kind of journey — your dates, your destinations, at your pace. You can have any trip tailor made for your travel.
More Travel Ideas and Inspiration