Nothing helps a person understand a new culture better than exploring a country's street food. 
India is so packed full of incredible street food to try that it can be hard to know where to start. In this article, you'll find our practical guide to the best street food cities, top street food dishes, and some information on how to eat street food safely.
Some of the top street food cities in India are Delhi, Mumbai, and Jaipur. Some of our favorite dishes are aloo tikki, pani puri, and pav bhaji. 

India's Love of Street Food
India has always loved its street food and any city you visit in the country will be lined with vendors selling local favorites. On the streets, you can find meals, desserts, and refreshing drinks like chai or fresh-squeezed juice. 
Indian street food is often spicy, sometimes oily, and always delicious. It's also a great equalizer with people from all classes and economic backgrounds lining up at popular vendors.
Indian street food has a long history. On the streets of Delhi, you can visit kebab vendors who used to serve the Mughal kings. In Kolkata, you'll find fusion street food that was created with British customers in mind during colonial times.
Best 4 Indian Cities for Street Food
No matter where you go in India, you'll find tasty street food to try but some cities are more famous for their local specialties than others. Below are our recommended street food destinations. 
1. Delhi
The capital of India not only today but also during the time of Mughal kings and British rule, Delhi is a large mixture of cultures and a foodies' paradise. From street food to international cuisines, Delhi can blow your mind in every expanse.
Near the Jama Masjid and Chandni Chowk, travelers can visit Mughlai food joints that have been open since the time of kings. This is a great place to try kebabs, chole, chaat, and momos. 
2. Jaipur
Jaipur is a popular place to visit and is full of great Rajasthani dishes. Here you can try kachori, gol gappa (pani puri), kathi rolls, and mutton tikka. 
Jaipuri street food is often flavorful, spicy, and sweet. 
3. Mumbai
Not only do you have a chance to taste some incredibly flavorful combinations of ingredients, but standing along the humid streets of Mumbai, watching countless people go by, is part of what adds to your experience.
Mumbai has quite a unique street food scene and is the place where delicacies like pav bhaji and bhelpuri were invented. 
4. Kolkata
Kolkata is often named the number one spot street food city in the country by Indians. Kolkata is particularly famous for its quantity of vendors and sheer variety of options. 
Kolkata is were the kathi roll, which is a flatbread that is rolled up and contains kebabs, egg, onion, lemon, spices, and red chilies. 
Recommended Itinerary
What Our Customers Said
We had an amazing trip to Thailand

We had an amazing trip to Thailand with Asiahighlights. Every detail was perfectly organised and we always had an instant customer support service in case of any issues.

More

bugra t, Nov 2022

Great experience!

Bella was very helpful and responsive to all our questions. They handled all the arrangements very professionally and we had a wonderful time! We would definitely recommend and use them again!

More

Christie, Nov 2022

I contacted to Bella from Asia Highlights

I contacted to Bella from Asia Highlights that to buy tickets to Yi Peng Festival in Chiang Mai when i was in my country.She helped me very much.You can trust this agency, and i advice Bella as the best!!

More

Elena, Nov 2022

I had booked Chiang Mai Yi Peng Sky Lantern Festival

I had booked Chiang Mai Yi Peng Sky Lantern Festival with Asia Highlight Travel, my travel advisor was Bella Kiu, the experience was great, got my tickets , communication was seamless.

More

Siskazi Lindeni, Nov 2022

Thank you Iris Wang & Bella Liu

I thought "no hope" in getting the tickets to Yee Peng Festival organize by CAD. Fortunately, together with Bella Liu, I managed to secure all our tickets. No one left behind. This trip to Chiang Mai will be a memorable one.

More

Little Puppy, Nov 2022

Very accommodating and helpful

Bella was super helpful in getting my ticket to the Yi Peng festival exchanged and was very accommodating. Quick and easy transaction and received ticket within 24 hours. Good communication throughout the process.

More

Helen Powell, Nov 2022

Very accommodating and helpful

Asia Highlights as a whole is also very informative and contains helpful advice that has helped me plan my travels in Thailand.

More

Helen Powell, Nov 2022

You are in safe hands

Albee was an absolute pleasure to work with. She responded to my suggestions readily to find suitable alternatives for my 2 week trip to Thailand with my wife. She answered all my questions promptly and thoroughly.

More

RJ, Oct 2022
15 Best Indian Street Food Dishes to Try
Indian street food is considered by some to be the hidden gem of Indian cuisine. Not only are the appetizer-sized portions ideal, but there is absolutely no skimping on the flavor right down to the tiniest bite.
Another great thing about Indian street food is the sheet variety of options, carnivores will find plenty of dishes that are packed full of spiced meats whereas vegetarians and vegans will also be able to find plenty of options to try themselves.
Here are some of our top recommendations. 
1. Pani Puri

Pani puri can also be eaten dry, without the water
Also known in certain parts of India as gol gappa of puchka, pani puri is considered to be the national symbol of Indian street food. Puri is a small round ball of crunchy bread.
To make pani puri, these crunchy balls are punctured on top and filled with delicious veggies. The inner filling is often a seasoned mixture of mashed potatoes to which mashed chickpeas and bean sprouts are occasionally added.
The pani puris are then garnished with toppings including tamarind and mint, finely chopped green chilies, and diced onions. The final touch is the water or pani, which is typically flavored with tamarind paste and chaat masala.
Although pani puris are of the most popular street foods around, we recommend only trying them when your stomach is used to Indian food. For some people, the water in the pani puri can cause stomach upsets.
2. Aloo Tikki

Aloo Tikki is a filling and tasty on-the-go meal
This Indian street food item is the South Asian version of a potato croquette. Aloo tikki is made by mashing boiled potatoes which are mixed with coriander, onions, and special spices. They are then shaped into patties.
These patties are deep-fried to create a crispy outer layer while still remaining melt-in-your-mouth-soft on the inside. These potato cutlets are served with mint or tamarind chutney, yogurt sauce, or Maggi ketchup which is a South Asian staple.
You can find aloo tikki mostly in Delhi, although you will see them in other parts of India as well.
3. Jhal Muri

Jhal muri is a great snack
Jhal muri is a popular street food of Kolkata. This is the perfect on-the-go snack, which are easily available at almost all the corners of the city.
Jhal Muri is a spicy puffed rice snack with traditional Bengali ingredients like tamarind sauce and vegetables such as onions, tomatoes, and chilies. This dish has a nice balance of sweet, salty, tart, and spicy flavors.
What makes this street food item different from the others is its sharp taste, which is due to the presence of raw mustard oil.
4. Pav Bhaji

Pav bhaji is also served in some restaurants
Bhaji, which translates to vegetable, is a combination of many vegetables such as potatoes, cauliflower, peas, and eggplant that are all mashed together and cooked with a signature blend of spices on a huge, piping hot griddle called a tava.
Pav bhaji is served on a pav, or a soft bun, that is sliced in half and toasted on a griddle with a generous amount of salted butter and red chili powder. Pav bhaji is then garnished with more melting butter, chopped onions, cilantro, and lime.
This dish can be found all over India but originates from Mumbai. While not the healthiest option, pav bhaji is surely one of the most delicious.
5. Kebabs

Lamb kebabs cooking over an open flame
In India, there are all different types of kebabs available at street food vendors around the nation. In the northern cities like Delhi and Jaipur, some of the most popular kebabs are mutton served with a mint sauce. There are also many types of chicken kebabs served.
Where there are meat kebabs there is also often a vegetarian version available. The most common vegetarian kebab is a paneer kebab, but there are also hara bhara kebabs which are made by blending spinach, peas, and coriander leaves into a flavorful and meat-textured ball. 
6. Chaat

The toppings on papri chaat vary be region
Chaat is not only the Indian name for "street food" but is also its own entire dish. When people order chaat, they are often ordering papri chaat which is a plate that is piled high with many ingredients. The bottom portion of the plate is filled with papri which are thin pieces of fried dough similar to crisps or chips.
On top of the papri is a pile of other ingredients that varies by region. Usually, the toppings will include boiled chickpeas, potatoes, and bean sprouts all topped with spices and yogurt. Sometimes even mangoes and corn are included.
Papri chaat is usually eaten by scooping up the ingredients with a fork or with the papri on the bottom. 
7. Pakoras

Pakoras come in all different shapes and sizes and are often served to guests
Pakoras are not only served at street food vendors but are also often served in homes and at restaurants as appetizers. Pakoras are delicious fritters that are made by coating mixed vegetables in a spice and chickpea flour batter and then deep-frying. 
Pakoras are often served with an array of sauces, or chutneys, of which mint chutney is probably the most popular. During midday, it is common to see office workers on the streets eating pakoras and drinking chai. 
8. Samosas

Samosas can have many fillings but more are vegetarian
Samosas are probably the Indian street food that are the most globally well-known. Just like pakoras, while samosas are served at street food vendors they can also be found in Indian homes and at restaurants as appetizers. 
Samosas are fried triangle-shaped pockets that are stuffed with spiced veggies like potatoes, peas, and carrots then deep-fried. 
If you are new to Indian street food, then samosas are a great first one to try because they are absolutely delicious and unlikely to cause a stomach upset.
9. Vada Pav

Vada pav is sometimes called an Indian hamburger
Vada pav is probably the most popular street food in Mumbai and it wouldn't be an exaggeration to say that almost a quarter of the city eats it every morning for breakfast. 
Vada pav is similar to aloo tikki, but the potato and spice mixture is fried then served between two pieces of bread like a hamburger. For this reason, vada pav is sometimes referred to as the Indian hamburger and is usually well-liked by western travelers. 
10. Kathi Roll

Kathi rolls are also served in Jaipur
Kathi rolls were invented in Kolkata during the period of British colonialism. The origin story on the streets is that the rolls were made to sell to the British who thought that other Indian food was too messy.
To solved this problem, Indian cooks rolled up some delicious ingredients in bread and wrapped the bottom half in a napkin to keep everyone's hands clean. 
The flavor profile of a kathi roll is truly unique, with its roti bread exterior containing tender pieces of spiced chicken, lamb, or paneer with additional toppings like scrambled eggs and mixed raw or cooked vegetables.
The final garnish is usually a variety of sauces, a squeeze of lemon or lime, and a sprinkle of chaat masala.
11. Momos

Momos can be served with a variety of different sauces
Momos are Tibetan dumplings that are extremely popular snacks in India. In North India, no matter what city you are in you're sure to run into a few momo shops and stands. The closer to the Northeast you are, the better the momos are said to be. 
Momos are dumplings that contain various fillings and are served with red hot sauces. The most popular momo filling is mutton, but you can also find veggie versions. Momos usually come boiled, steamed, or fried. 
12. Chole Bhature

Chole bhature is often served with fried bread and raw onion
Chole bhature is a street food that is very popular in Punjab and Delhi. This street food is really a hearty and delicious meal that can be ordered at street vendors around the city.
Chole bhature is a chickpea curry that is served alongside bhature which is an unleavened fried flatbread. Because of its delicious flavor and filling qualities, this dish is probably one of the most common breakfast foods in North India besides parathas. 
13. Dosa

Dosa and idli with sauces is a common breakfast
Dosas are a popular South Indian breakfast food that are made from a fermented rice and lentil batter that is poured out into a thin circle on a large griddle. When the dosa is cooked it is then rolled up and served with a variety of sauces including a vegetable-based stew called sambar and coconut cream. 
Dosas can be made plain or stuffed with a variety of fillings including a spiced potato mixture, paneer cheese, potatoes, tomatoes, and onions.
14. Kachori

Kachoris are a filling snack
A kachori is a popular Indian snack which is a circular fried bread that can be stuffed with many different fillings. In Hindi, the word "kachori" just means fried and there are many different types of kachoris. The most popular versions include dal (or lentil), onion, potato, and more.
This is a popular breakfast food in Rajasthan. 
15. Kulfi

Indian creamy ice cream treats
Kulfi is the Indian version of ice cream and is made with full-fat milk for a richer flavor. The joy of slurping on a creamy chilled kulfi on a sunny day is unmatched.
This dessert is usually flavored with either cardamom or saffron. Roadside kulfi is often served in its classic mold or with a decadent topping to create kulfi falooda, a type of ice cream float made with a base of rose syrup sauce, cooked vermicelli noodles, and basil seeds.
Recommended Itinerary
Tips for Eating Street Food in India
Street food in India is relatively safe, very popular, and enjoyed by many.
However, because your stomach may not be used to all the spices and oils and some vendors may not be as clean as others, you must still exercise caution when choosing what to try and where to buy it.
Locals are accustomed to having street food and know where the best stalls are. If the locals are avoiding a particular vendor, you should too. Go to places where you see they are busy, as this assures quick turnover and fresh ingredients.
If you aren't sure which street stalls are the most popular, feel free to ask your hotel staff or guide for advice.
It's also a good idea to check the cleanliness and surroundings of the vendor. If the food is covered, pots or surfaces are clean, and if the food is cooked in front of the customers it's a good sign. 
If you want to enjoy fresh fruit juice, stalls vary widely in quality and you need to exercise caution with where you choose to go. Have the vendor press the juice in front of you and steer clear of anything stored in a jug, pre-sliced, or already served in a glass that has been sitting in the heat.
It's also a good idea to avoid fresh fruit, as these may have been washed with unfiltered or dirty water which will cause a stomach upset. 
Explore India's Street Food with Asia Highlights
Street food in India is tasty, cheap, and consequently, very popular. Tucking into street food is one of the joys of experiencing India. Travel with Asia Highlights where they can take you to enjoy the various and delicious street foods that India has to offer.
At Asia Highlights, we can make sure your trip to India will be a fun and memorable one.
Why Travel with Asia Highlights During the Pandemic
Tailor-made experience: All of your ideas/needs will be carefully considered to create your ideal trip.
Worry-free planning: Your 1:1 travel consultant in Asia will take all the uncertainty out of your planning, helping you navigate any travel restrictions. 
No-risk booking: 100% refund policy! (up to 14 days before departure)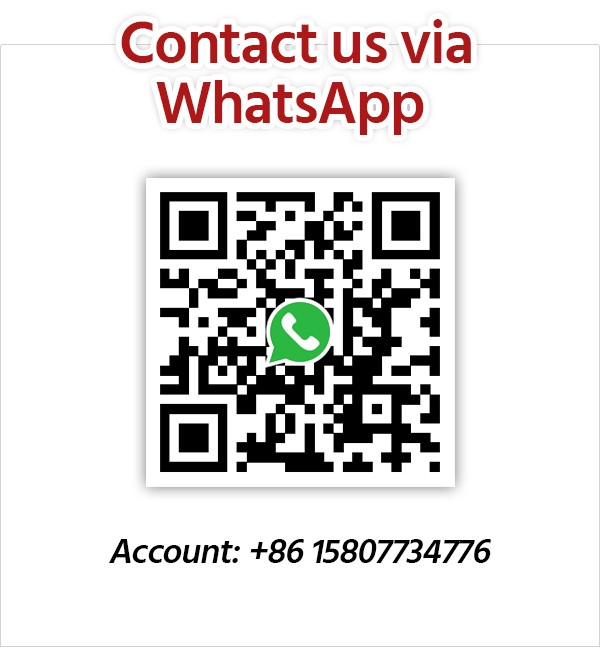 Get Inspired with Our Sample Itineraries
At Asia Highlights, we create your kind of journey — your dates, your destinations, at your pace. You can have any trip tailor made for your travel.
More Travel Ideas and Inspiration